Zamad Baig and Pakistan Idol: Revitalizing a stagnant music industry
Written by: Sadeem Shaikh
Posted on: February 10, 2015 |

Comments | 中文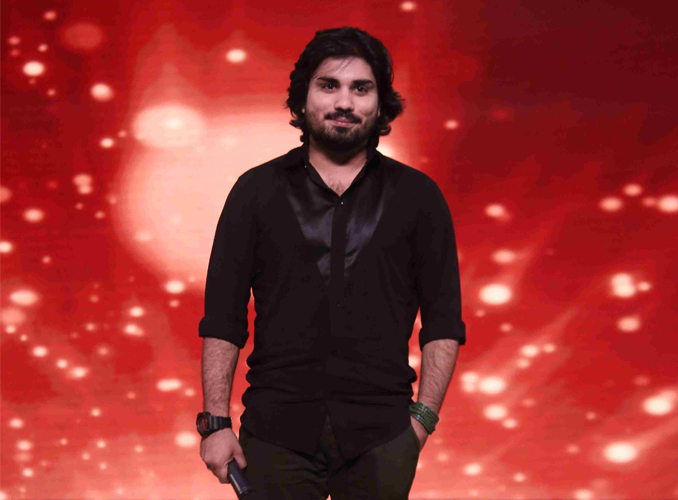 First Pakistan Idol Zamad Baig
Up until the late 2000s, the Pakistani music industry had a plethora of talented musicians, rising amidst a vulnerable socio-political setting. They followed in the footsteps of musical maestros Junoon and Vital Signs, whose enchanting tunes and lyrical sophistication have earned them global recognition. In recent years, however, Pakistani music enthusiasts have seen very few upcoming artists make it to the professional leagues, and the music industry has taken a nosedive. As a result, there has also been a dearth of creativity and ingenuity in the business. Considering the withering security situation in the country and the diminishing profits for musicians, there are understandably very few willing to take forward the works of earlier musicians who elevated the industry.
However, in the midst of this difficult time, there remain some outstanding exceptions in the field, who choose to value their musical passion over the monetary rewards that come with it, and who are motivated to transform and revive a stagnating industry. They have finally come up to the surface, discreetly heeding to the calls of a desperate populace through subtle lyrical messages in their music. One of these bright and daring minds is Zamad Baig, the first Pakistan Idol.
After a tongue-tying finale, Baig emerged as the winner of Pakistan Idol in April 2014. He was showered with opportunities to make large sums of money, but instead chose to "go where the heart longs to be"; to address the struggles of a country marred with socio-economic and political strife.
Baig's life before his triumph at Idol is just as fascinating. In his own words, the prospect of taking part in a national competition seemed a distant reality in his teenage years. Little did he know that his life would transform in a few years.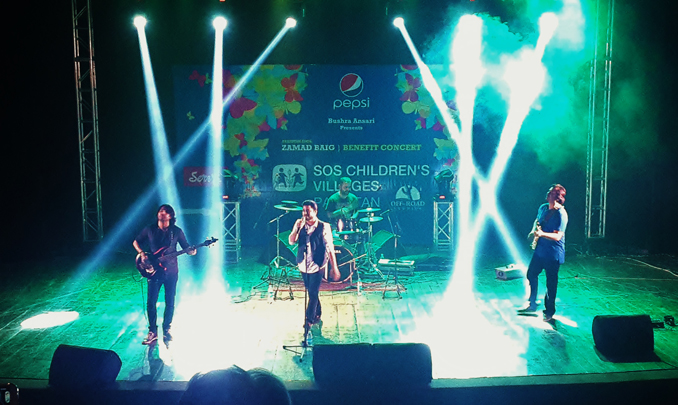 Baig (center) performs at the Alhamra in 2014
Baig's wonderful voice was quick to attract attention in his school. Encouraged by colleagues, he began participating in music competitions at school and later in college. Over time, having gained confidence, he formed a multitude of bands and performed Sufi songs at prestigious venues such as the Ali Auditorium in Lahore. However, throughout this period, Baig always sought to find something more challenging and fulfilling. This feeling enabled him to muster the courage to finally audition for Pakistan Idol in 2013.
An ardent supporter of individual will and positivity, Baig reminisces about the struggles he faced in the six months leading up to him finally becoming Pakistan Idol. Every day of the competition turned out to be a different scramble, but Baig remained consistent with his performances. He was always a fan of the legendary Nusrat Fateh Ali Khan due to "the strength, truth and authenticity in his lyrical expression". Despite being in the bottom three for a record four times, he took it as a "confidence booster", and remained motivated. Ironically, his reason behind auditioning for Pakistan Idol was never to seek glory. He never questioned whether he would win or lose; his real motivation was simply to do something he loved, and to accomplish it with complete devotion. Baig's detachment from seeking fame and recognition is evident in a simple statement he made to every contestant: "No title has ever made an artist in this world". Such was the transformative power of the reality show that Baig admitted to have entered "as a boy", and left "as a man".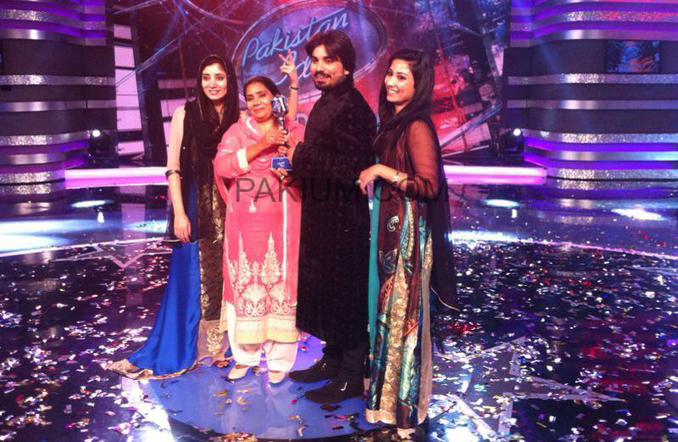 Baig rejoices with his family upon winning Pakistan Idol
Baig's future prospects seem bright; his first album, set to be released in January 2015, is his biggest project so far. Realizing the importance attached to this effort, Baig is adamant on making music that is not only true to his personality, but to the wider context of contemporary Pakistani society. The album will be a comprehensive gel of Baig's influences, which include eastern as well as western psychedelic music, demonstrated in the raw voice Pakistanis fell for in the first place.
People in this day and age have forgotten to be inspired, and fail to appreciate the ingenuity required to perpetuate good music. Moreover, most are unable to delve deeper into the lyrical content of songs, a crucial aspect that is often overlooked today. While mystic elements of Sufi lyricism are sure to surface in Baig's album, his primary aim is to make people aware of the various shortcomings that have started to run unrestrained in Pakistani music culture. In a fragile society where the intricacy of music is slowly fading away, it is important to appreciate the tireless efforts of artists such as Zamad Baig, who are willing to overcome any obstacles in order to restore the greatness of the once vibrant and inventive music industry of Pakistan. It is this sort of audaciousness and tenacity which can improve and evolve the society we find ourselves in today.
Zamad Baig sings Nusrat Fateh Ali Khan's "Ye Jo Halka Halka Suroor Hai"
You may also like: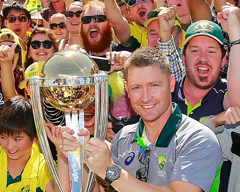 Australia Pulverizes New Zealand to Bag World Cup 2015 Trophy
(March 30, 2015)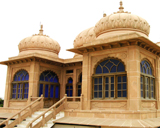 The Undying Grandeur of the Mohatta Palace Museum
(March 29, 2015)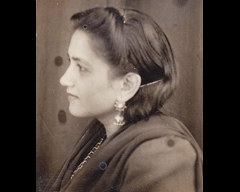 Ada Jafarey: A Tribute
(March 27, 2015)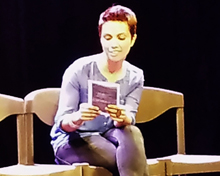 Me, My Mom & Sharmila: Fawzia Mirza and the Brown Woman
(March 26, 2015)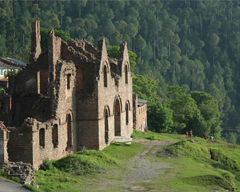 Silk Road: The Picturesque Mansehra and Abbottabad-VI
(March 25, 2015)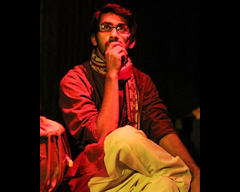 Azeem Hamid and the Independent Theatre Company
(March 25, 2015)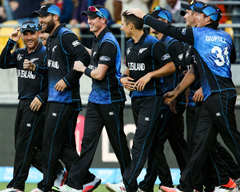 New Zealand to Choke South Africa and India to Overpower Australia?
(March 24, 2015)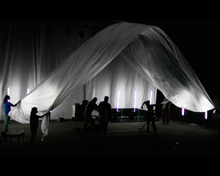 NAPA International Theatre Festival 2015: 'Among Fog'
(March 20, 2015)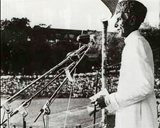 Pakistan Resolution Revisited
(March 20, 2015)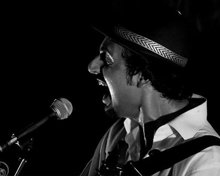 Faizan Tirmizi - The Ideology of an Aspiring Musician
(March 12, 2015)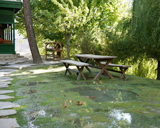 Hunza Valley: A Fine Balance between Tradition and Modernity
(March 10, 2015)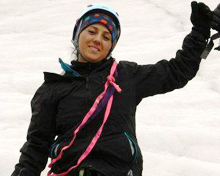 Samina, we are proud of you!
(March 06, 2015)