Gallery 6: '9 Narratives'
Written by: Staff Report
Posted on: October 07, 2015 |

Comments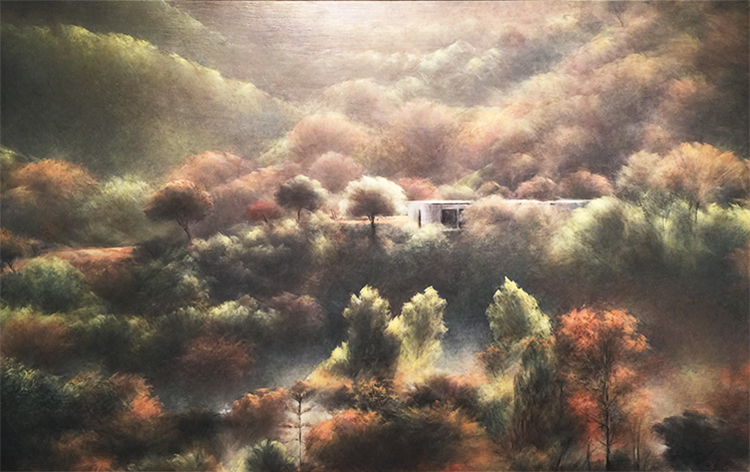 Oil on board, landscape painting by Shahla Rafi
Gallery 6 has brought together a combination of realism, surrealism, expressionism and abstraction in the exhibition "9 narratives" that opened on Tuesday 06 October. On offer is an eclectic mix of artists with their diverse styles: A. S. Rind, Abrar Ahmed and Akbar Hafeez from Karachi; Arjumand Faisel, Hajra Mansoor, and Shahla Rafi from Islamabad; Mughees Riaz from Lahore; Irshad Salim from USA; and an emerging artist Zakir Baloch from Quetta.
Shahla Rafi's landscapes stand out with their fine and painstaking work on the intricacies of the flora and the irregular landscape of the Potohar, her realism imbued with just a hint of impressionism. The blooming mauve jacarandas or the rusty hues of foliage in autumn, seem to luxuriate in the richness of nature with a delicate sensitivity rather than a sensuality.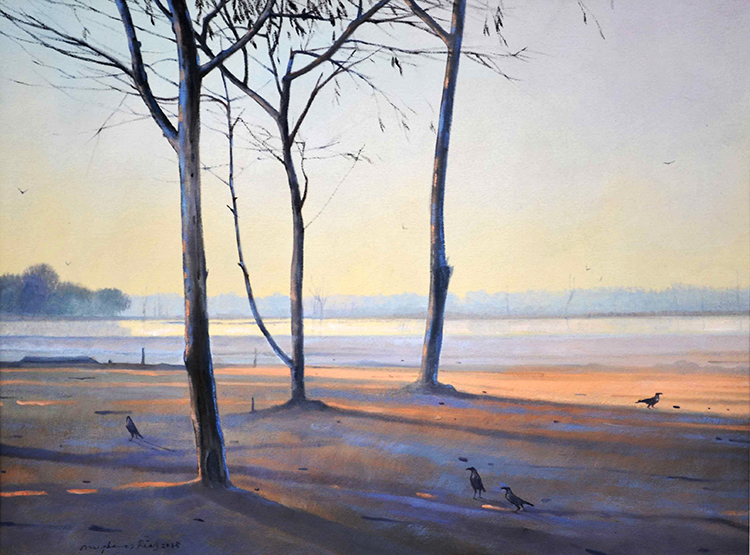 Oil on canvas, landscape painting by Mughees Riaz
Mugheez Riaz's paintings that capture the haunting stillness of the central Punjab landscape with the ever-present crows and buffalos were on display, but there was another series too, about nude solitary men with clay pots as fig leaves. What the two series have in common, the landscapes that have no human form and the male nudes, is a haunting loneliness and a sense of desolation.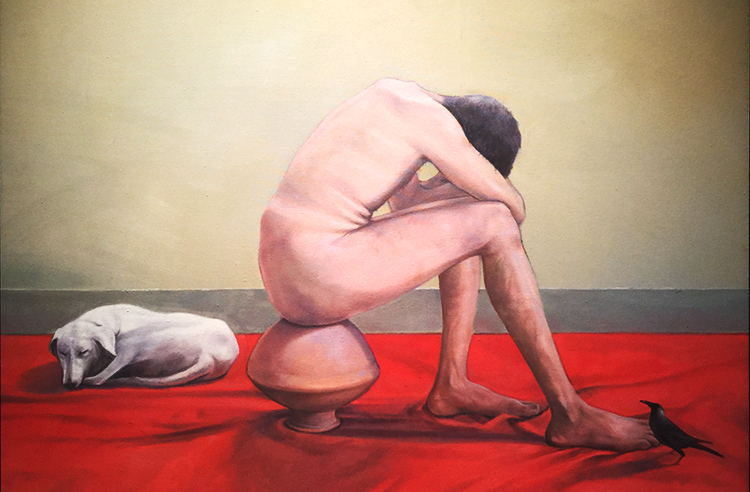 Oil on canvas, figurative painting by Mughees Riaz
Hajra Mansoor's paintings are romanticized paintings of women in the Chughtai genre, but without his fine lines. There were a number of Rind's paintings, mostly figurative in bold colours, with wide brushwork of women wearing ethnic jewelry. The one visually expressing Faiz's ghazal, "Mujh se pahli si mohabbat" was intriguing. Arjumand Faisal has contributed four interesting paintings in the Malka Aliya Laila series. The other artists also brought variety to the distinctive styles on display.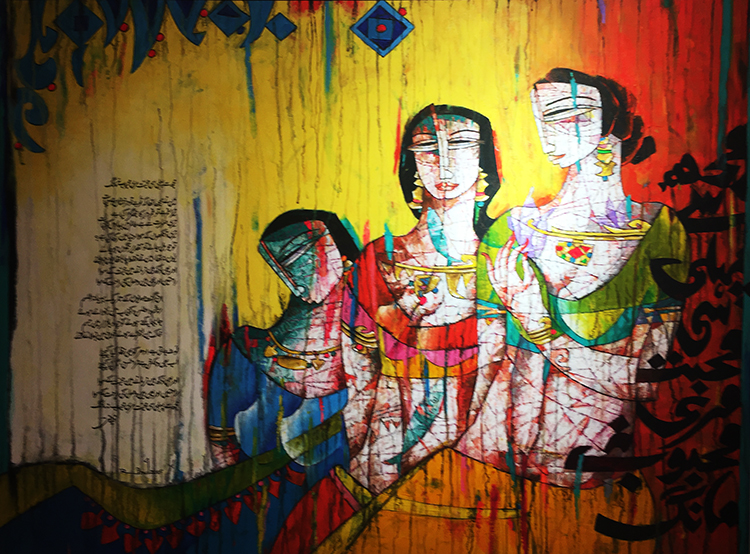 Acrylic on canvas, figurative painting by Rind
The turnout of visitors for the opening was limited, a consequence of not having a traditional ribbon cutting social event.
You may also like: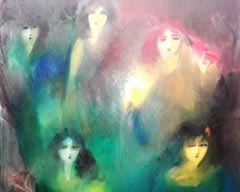 Art Review: Raja Changez Sultan at Tanzara Gallery
(January 19, 2018)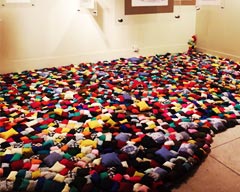 NCA Rawalpindi Degree Show 2017
(January 17, 2018)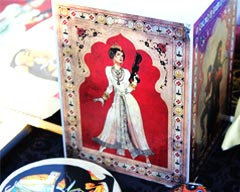 Winter Fete, Islamabad
(January 09, 2018)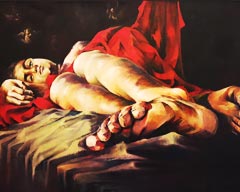 Review: 9th National Exhibition at PNCA
(January 02, 2018)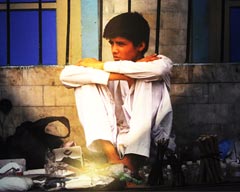 Yeh Hai Karachi 2: Photography and Film Exhibition
(December 20, 2017)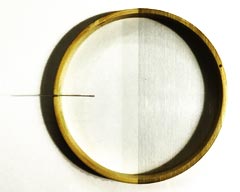 Art Review: Reading Between the Lines at Sanat Initiative, Karachi
(December 05, 2017)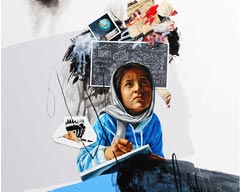 Art Review: The Onrushing 2 at Gallery 6, Islamabad
(December 04, 2017)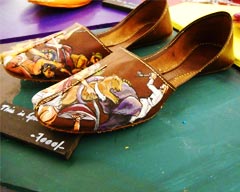 Daachi Arts and Crafts Exhibition 2017
(November 13, 2017)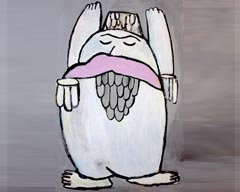 Art Review: 'Loompaland' at Studio Seven, Karachi
(November 09, 2017)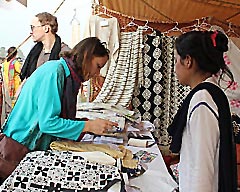 The Behbud Bazaar, Islamabad
(November 07, 2017)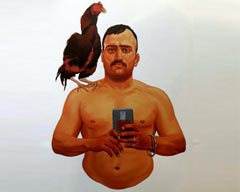 The Karachi Biennale 2017 (KB17)
(October 27, 2017)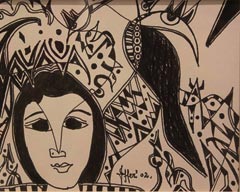 Wahab Jaffer Exhibition Opens at Tanzara Gallery, Islamabad
(October 20, 2017)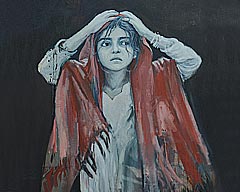 Art Review: Socio-Domestic at O Art Space, Lahore
(October 11, 2017)