'Journey' - An Artistic Voyage through Sindh
Written by: Maryam Muhammad
Posted on: July 31, 2015 |

Comments
Painting Exhibition 'Journey' at Gallery 6, Islamabad
Gallery 6 is currently hosting a painting exhibition by the eminent national artist Hussain Chandio. This is the Sindhi artist's first exhibition in the capital. Titled 'Journey', this series of paintings is Chandio's artistic exploration of the rural areas of Sindh and its vibrant culture. All of the paintings featured in this exhibition have been painted from an all-encompassing, bird's eye perspective – it is almost as if Chandio's is clarifying that his paintings are simply observations and in no way an accurate portrayal of his surroundings.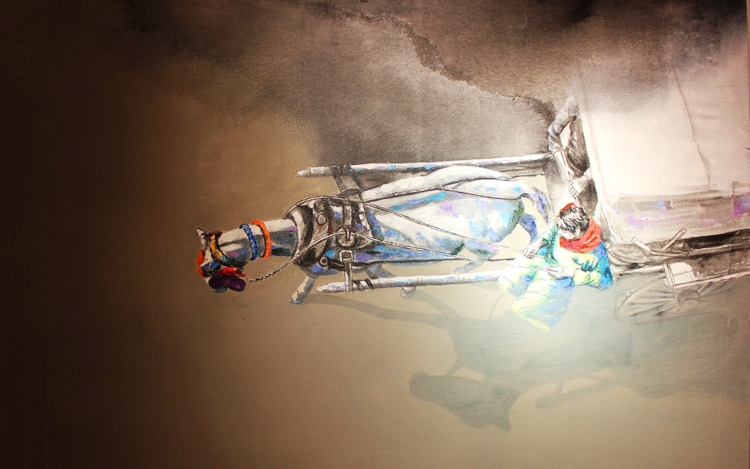 The subjects featured in the paintings are quintessentially Sindhi. The ceramic bangles worn by women, the tanned skin of all subjects (a reminder of the scorching summers in Sindh) and the bright colored cholis, lehngas and shalwar kameez all testify to the artist's love for his place of origin. Detailing has been painstakingly ensured in all paintings, which adds a whole new dimension to the figures, making them seem almost three dimensional. Chandio's biggest feat in this series of paintings is his ability to portray motion. None of the subjects seem static; instead, there is a queer mobility that all the subjects seem to possess. It is the technique employed for the backdrops of the paintings that gives them this mysterious feature of being continuously in flux. The restrained choice of colors, staining and blending in the background makes it seem as if the subjects are just about to break into motion. The dim backgrounds also help bring depth to the brightly colored dresses donned by the subjects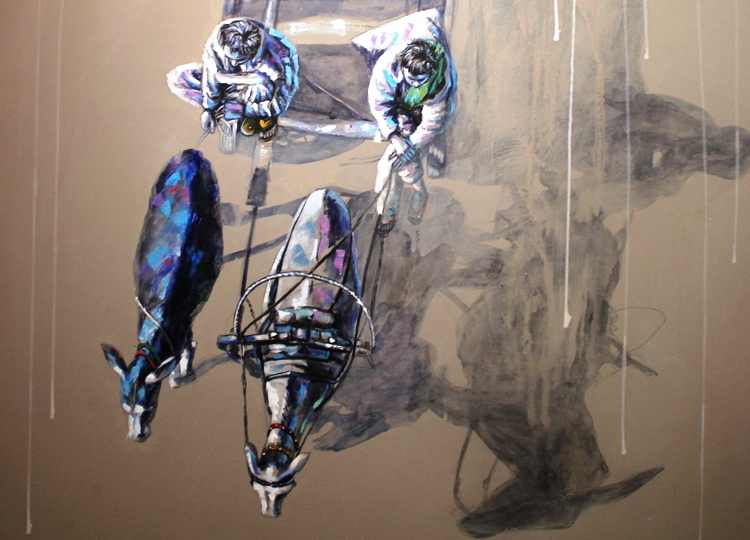 Another of Chandio's inspirations has been drawn from sea and fishermen, working in opposition to one another. The vantage point has been cleverly chosen by the artist since it induces a feeling of vertigo in the person looking at the painting; one can almost detect that the boats in the paintings are about to topple over. There is also a hint of the solitude that the sea brings with itself – most fishermen appear to be battling with the sea, its vast expanse, power and accompanying loneliness in an attempt to earn their livelihood.
The prices of the pieces on display begin from Rs 25,000, which is quite affordable for art enthusiasts looking for a mixture of landscape and abstract art. The exhibition will continue at Gallery 6 until 8th August 2015.
Click to view picture gallery
You may also like: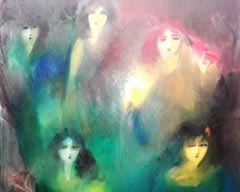 Art Review: Raja Changez Sultan at Tanzara Gallery
(January 19, 2018)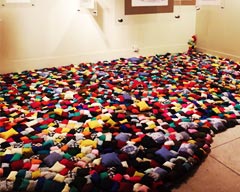 NCA Rawalpindi Degree Show 2017
(January 17, 2018)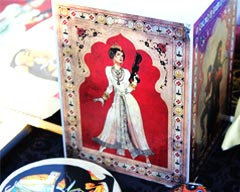 Winter Fete, Islamabad
(January 09, 2018)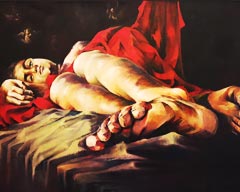 Review: 9th National Exhibition at PNCA
(January 02, 2018)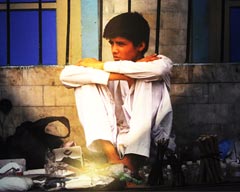 Yeh Hai Karachi 2: Photography and Film Exhibition
(December 20, 2017)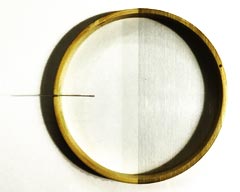 Art Review: Reading Between the Lines at Sanat Initiative, Karachi
(December 05, 2017)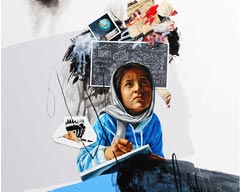 Art Review: The Onrushing 2 at Gallery 6, Islamabad
(December 04, 2017)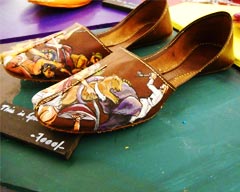 Daachi Arts and Crafts Exhibition 2017
(November 13, 2017)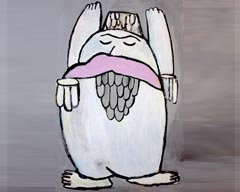 Art Review: 'Loompaland' at Studio Seven, Karachi
(November 09, 2017)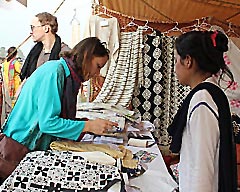 The Behbud Bazaar, Islamabad
(November 07, 2017)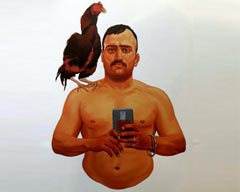 The Karachi Biennale 2017 (KB17)
(October 27, 2017)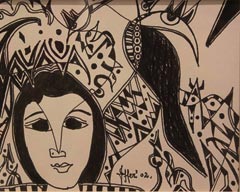 Wahab Jaffer Exhibition Opens at Tanzara Gallery, Islamabad
(October 20, 2017)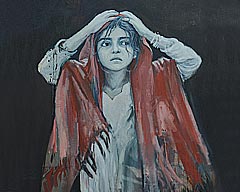 Art Review: Socio-Domestic at O Art Space, Lahore
(October 11, 2017)