The Harbin International Ice and Snow Sculpture Festival
Written by: Ismail Umar
Posted on: January 13, 2017 |

Comments | 中文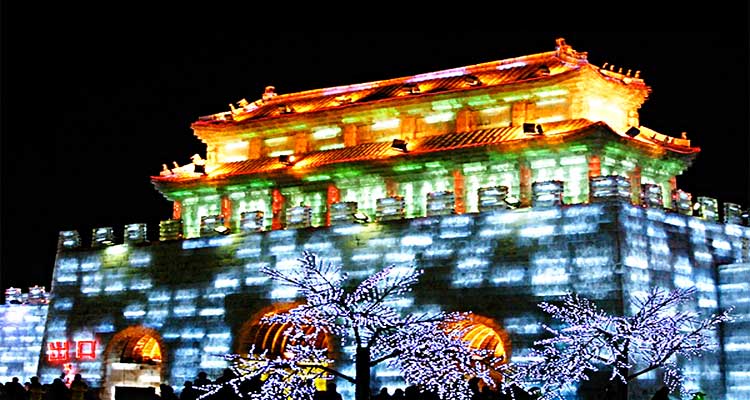 An ice sculpture of the Imperial Palace in Beijing
The Harbin International Ice and Snow Sculpture Festival takes place annually in the city of Harbin, which is the capital of Heilongjiang Province in China. Home to the biggest ice sculptures in the world, it attracts over a million visitors, as well as professional ice sculptors from various countries including the US, Canada, Japan, Singapore and Russia, who compete in the festival every year.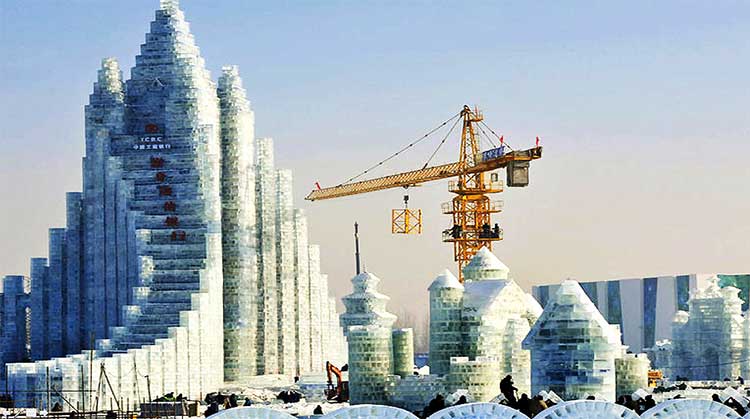 A 26-metre ice castle built for the festival (source - Daily Mail)
The festival originated back in 1963 as a relatively small-scale event called 'Harbin's Traditional Ice Lantern Show and Garden Party'. Several years later, in 1985, an annual festival of an international standard was initiated, which has grown immensely over the last decade to become the largest ice and snow sculpture festival in the world. Similar festivals in other countries include the Sapporo Snow Festival in Japan, the Quebec Winter Carnival in Canada, and the Holmenkollen Ski Festival in Norway. What sets the Harbin festival apart, though, is the scale and size of its sculptures, which are up to 48 meters in height. The festival covers an area of over 750,000 square metres and contains up to 180,000 cubic metres of ice.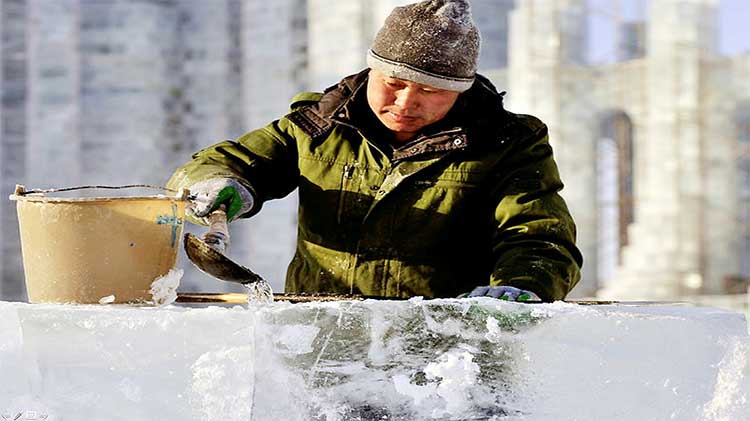 A worker pours water onto ice cubes to make them stick together (source - Daily Mail)
The process of building these enormous structures requires a great deal of time, manpower and resources. The festival is sponsored entirely by the government, with funds allocated from both the city and provincial treasuries. Harbin's location in northeast China accounts for its arctic climate, which provides abundant natural ice and snow. Over 10,000 workers prepare sculptures from huge chunks of ice that are dragged out of the nearby Songhua River. Chisels, ice picks and various types of saws are used to carve out massive but intricate ice sculptures, which take several days to form.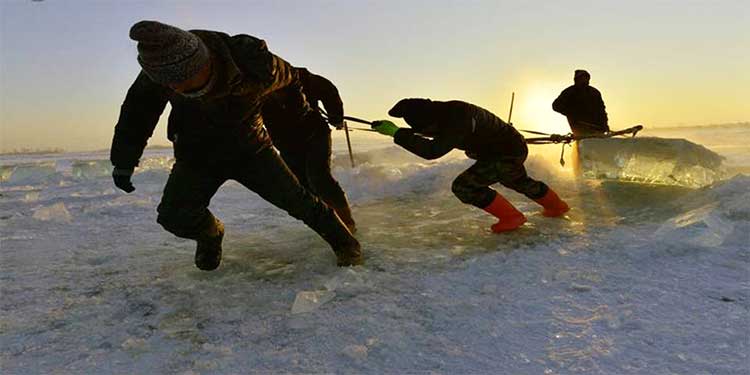 Workers pull a giant ice cube out of the Songhua River (source - Daily Mail)
The sculptures range from animals and cartoon characters to replicas of world famous landscapes and monuments, including the Imperial Palace in Beijing, the Empire State Building in New York, the Colosseum in Rome, and a 340-meter-long slide that alone took around 500 builders to complete.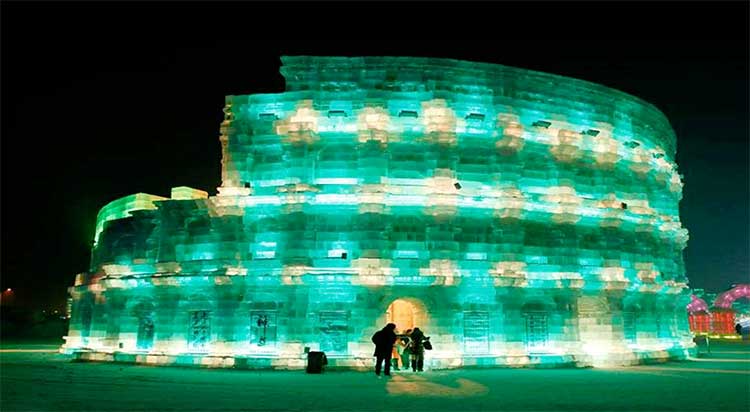 A massive ice sculpture of the world-renowned Colosseum in Rome (source - Boston.com)
The 33rd or latest edition of the Ice and Snow Festival was officially launched on 5th January, 2017, and is expected to continue till March, covering both the Chinese New Year on 28th January and the Lantern Festival on 11th February. This year's theme, titled 'Bright Pearl of the Crown of Ice and Snow', features a variety of activities including an ice lantern garden party and art festival, group wedding ceremonies, as well as various sports events, including ice hockey, badminton, ice swimming, taekwondo, and a cross-country skiing competition.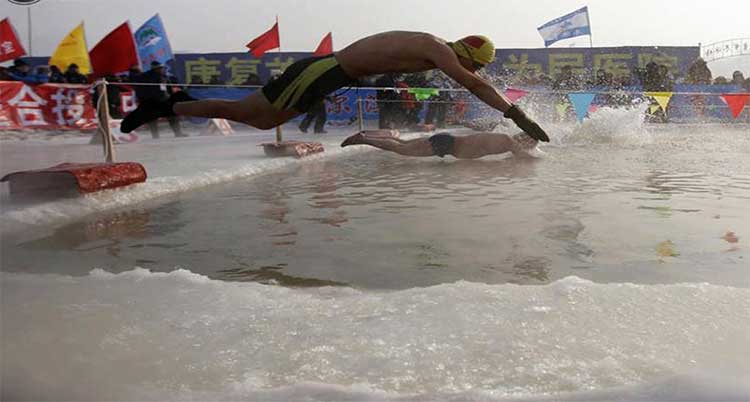 The festival also includes an ice swimming competition
The best time to visit the festival is at night, when all the sculptures are illuminated with computer-controlled LED lights to produce stunning displays of color and design. However, on cold winter nights, the temperature can fall to as low as –35 °C (or –31 °F). Hence, protective clothes including thermal gloves, scarves, earmuffs, snow glasses, and boots are recommended.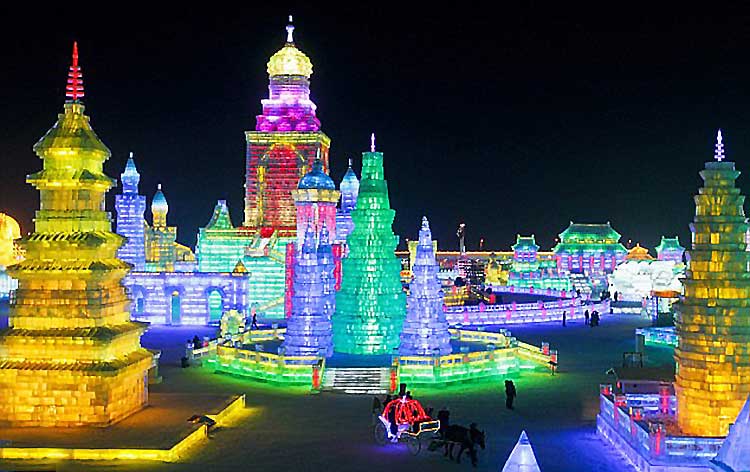 At night, the sculptures are illuminated with colorful LED lights
Cost-effective guided tours are also available. Popular options include the '1-Day Harbin International Ice and Snow Festival Tour' and the '4-Day Harbin Ice Wonderland Experience and Short Ski Tour'.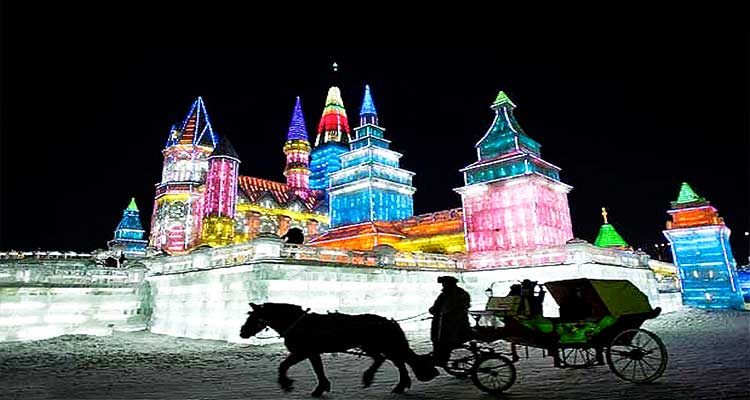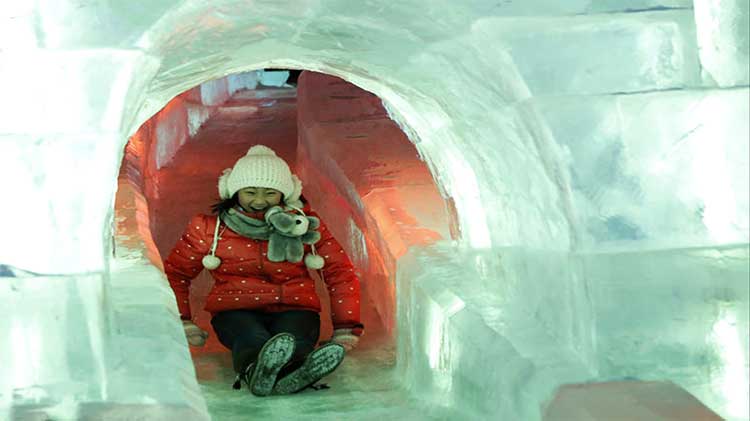 A girl enjoys an ice slide at the festival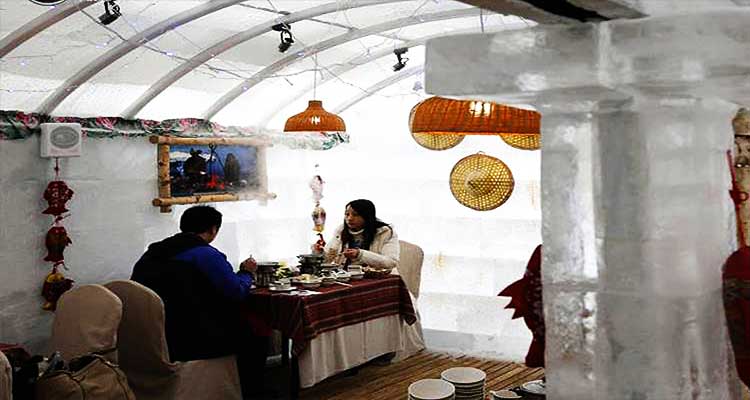 An indoor cafe at the festival
You may also like: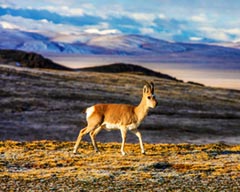 Hoh Xil: Kingdom of Wild Animals
(January 18, 2018)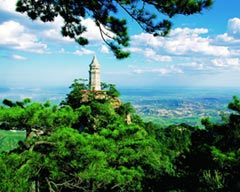 Panshan Mountain of Ji County
(January 11, 2018)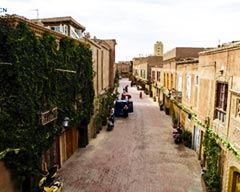 Stories from the Old Town of Kashgar
(January 04, 2018)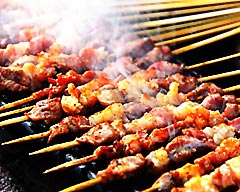 International Cuisine in Urumqi
(December 27, 2017)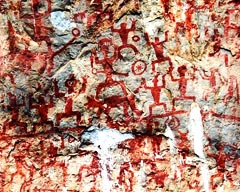 Zuojiang Huashan Rock Paintings, Guangxi
(December 19, 2017)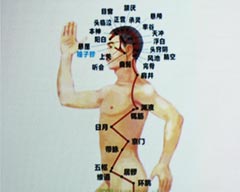 Seminar on Chinese Outlook on Life and Contemporary Value of Chinese Medicine
(December 15, 2017)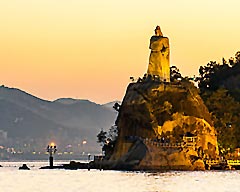 Gulangyu Island: The Island of Music
(December 13, 2017)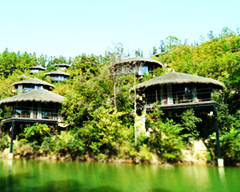 Mogan Mountain Farm Villas
(December 06, 2017)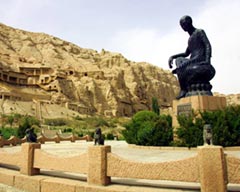 Kuqa: The Old Town on the Silk Road
(November 29, 2017)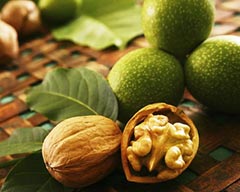 The Walnut Trees of Xinjiang
(November 23, 2017)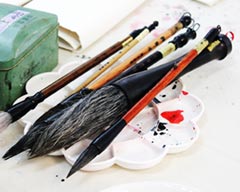 Chinese Ink-Wash Painting at China Cultural Centre, PNCA
(November 23, 2017)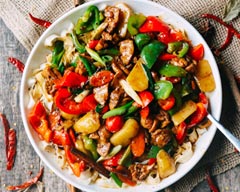 Famous Xinjiang Delicacy: Big-Plate Chicken
(November 16, 2017)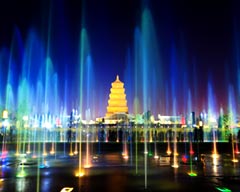 Shaanxi: New Glories on the Silk Road
(November 08, 2017)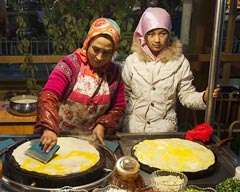 The Bustling Moyu Night Market
(November 01, 2017)