Revisiting the House of Light
Written by: Aiza Azam
Posted on: July 14, 2015 |

Comments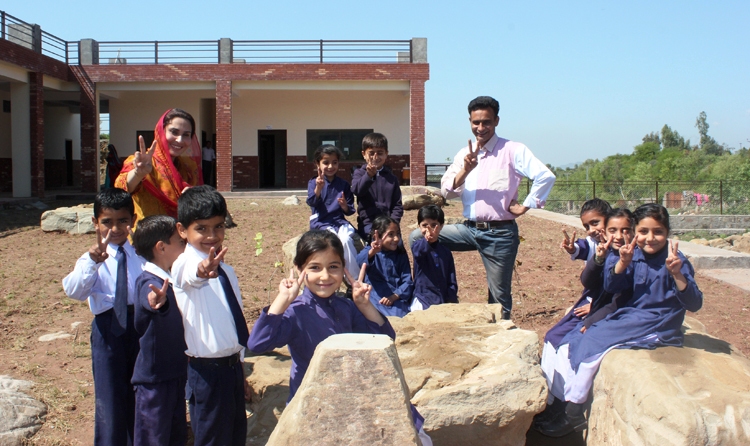 Raja and Sadia Qaiser with their students
In 2012, Youlin featured an article on 'House of Light', a school for underprivileged children in the Pind Bhagwal area on the outskirts of Islamabad. The initiative has been educating local children for free for 9 years. Youlin recently revisited the new school premises.
The new school building is further away from its original home, the unpaved street which constitutes the primary commercial area in that locality. Leading off from it is a dirt road where you come across a sign board with the school's name and the picture of an angelic little girl. After a 10-15 minute drive threading your way across farms, mud and brick houses, and cultivated land, you reach a large, cleared out space nestled between rocky hills. This is home to the new 'House of Light'.
The 18 canals of land on which the school stands belonged to owner Raja Qaiser's family and was donated for this cause. His wife Sadia Qaiser is the headmistress of the school. Spread across the ground floor are 11 well-ventilated classrooms, an administrative section, a kitchen and well apportioned restrooms. A large ground dotted with boulders lies directly in front of it, and below it an area for holding morning assemblies is being prepared.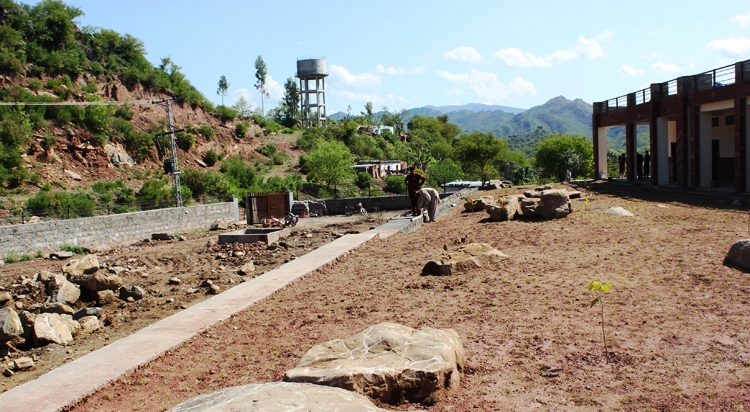 Area in front of school (classrooms visible to right side)
The building is the fruit of months of tireless labour, and generous funding from multiple donors. Chairman of the Senate Defence Committee, Senator Mushahid Hussain, arranged for the very first donation which was used for groundbreaking and initial land work, in the form of 40 lac rupees from the Senate Development Funds. For the building, the owners sought the help of Ms. Shahla Rafi, a Simly based landscape artist and long time patron of the House of Light. She drafted a proposal for the Japanese Embassy, which, via its GGP Program (Grant Assistance for Grassroots Projects), approved funds in the amount of 1 crore, 70 lac rupees. Building construction began in 2014, and on 1st April this year, the school opened its doors.
The Qaisers' objective was to bring tangible social change to an area marked by severe poverty, where children are the most vulnerable members of society. Their teaching program emphasizes educating the children on hygiene, tolerance and inclusiveness. Almost a decade later, the results of their effort are visible. The students, who were shy and introverted when first taken in, have evolved into happier, confident and affectionate boys and girls with a zest for learning. They take home to their families the values inculcated in them at the school. Whereas initially House of Light faced resistance from wary local parents, now they have a steady intake of students in each class. The narrow minded mullahs who had previously rejected the school for its co-education system, have become the most active in enrolling their own children.
However, sustained funding continues to be the primary cause of concern. This includes finances for running costs and for necessary additions to the school. To the original allocation of funds, the Qaisers contributed an additional 70 lac from their running budget (which they raise from private resources) to complete construction. The second phase of construction requires fresh funding; it will be used to add a science lab, a computer lab, a library, seven more classrooms to accommodate the growing number of students, a multipurpose hall and a canteen. As most of these additions will be part of the second storey, additional restrooms will also be needed.
For running costs the annual budget comes to over 40 lac rupees. Textbooks and stationery alone, for 225 students, cost almost 6 lacs. Transportation costs for over 160 students are at Rs. 30,000 per month. The school also provides each student with summer and winter uniforms, as well as free medical checkups annually. Before shifting to the new location, House of Light had reinstated their food program (previously discontinued due to lack of funding); three times a week, they give students seasonal fruit, eggs and milk. However, in April this year, they were again forced to discontinue it.
The student numbers keep increasing as the Qaisers actively seek out families and convince them to send their children to school. In additiona, local parents prefer House of Light because it is the only school in the area that provides free education, apart from the other benefits students enjoy, not least of which is a nourishing environment. The Qaisers plan to introduce classes for FSc within a year, and, subsequently, Bachelors and Masters classes as well.
Exploring various options, the school is working with some universities and private institutions to contribute study material, furniture, etc. However, implementation is often problematic and the school is left at the waiting end. Expenses for certain students are met by means of their 'Adopt a Child Program'. whereby donors pay a child's monthly expenses, but so far only 65 students are benefitting from this.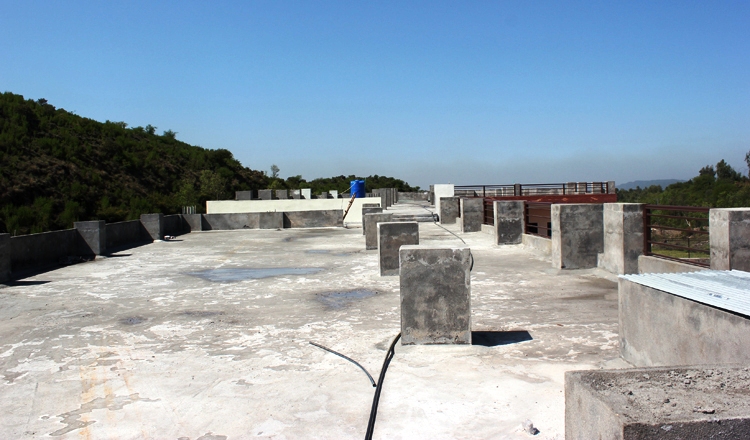 On the roof, where construction is planned in Phase II
The team behind 'House of Light' continues to work dedicatedly for the cause of children's education. Their work directly impacts this region's socio-economic conditions for the better and is changing the lives of an entire generation of children who hail from here. To be able to continue, they need sustained support.
To learn how you can help, please see the 'Donate' section of the website http://holschool.org/.
Help be the change with 'House of Light'.
You may also like: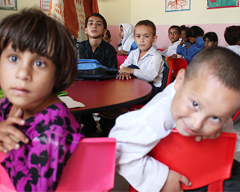 CSS School: Giving Hope to Street Children
(October 10, 2016)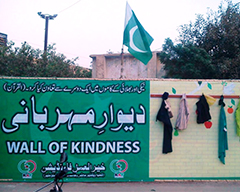 Wall of Kindness: Compassion is Still Alive
(June 01, 2016)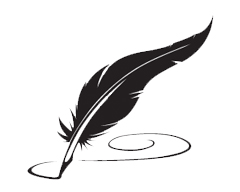 Editorial: Edhi's Legacy
(July 10, 2016)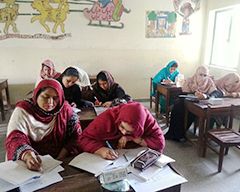 Creating an Impact with 'The Citizens Foundation'
(April 11, 2016)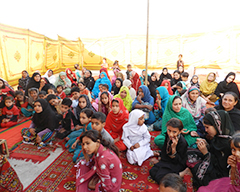 Rozan: Promoting a Violence Free Pakistan
(February 26, 2016)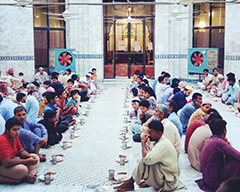 'Rizq': Combating the Problem of Food Wastage
(November 04, 2015)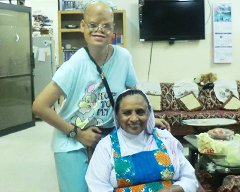 'Dar ul Sukun' and Sister Ruth: Saving Divinity in Man
(October 27, 2015)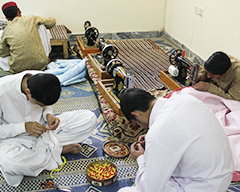 Pakistan's Heroin Addicts and Dost Foundation's Lonely Crusade
(October 22, 2015)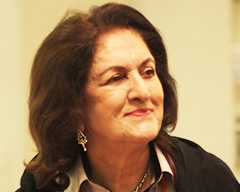 Dr. Parveen Azam: Battling Pakistan's Drug Epidemic
(October 22, 2015)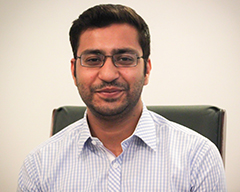 Abdullah Ali - Giving back to Pakistan
(August 13, 2015)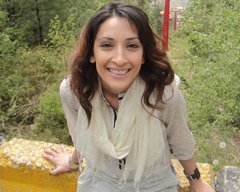 Shaida Rahim - Giving Back to Pakistan
(July 23, 2015)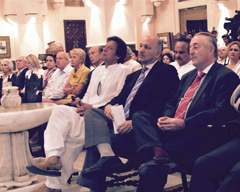 The Launch of the Karim Khan Afridi Welfare Foundation
(June 11, 2015)

Zimmedar Shehri: Citizens Activism at its Best
(July 30, 2012)