House of Zunn Comes to L'atelier
Written by: Amna Javed
Posted on: May 29, 2015 |

Comments | 中文
House of Zunn
Established in 1987, House of Zunn has aimed to provide high quality apparel to its discerning clientele. The fashion house now boasts a popular lawn brand, a luxury pret line and a high-end bridal couture line. Apart from being outstanding interior designers, Uzma Mirza and Seema Sherazee have managed to introduce a ravishing clothing line for women that would soon be seen dazzling the ramps in Pakistan as well as India. The women behind this label look to enriching the everyday lives of females with their passion for exquisite design and sophistication. In a short span of time, they have managed to make a significant mark on Pakistan's fashion scene and are continuously leading with change and innovation.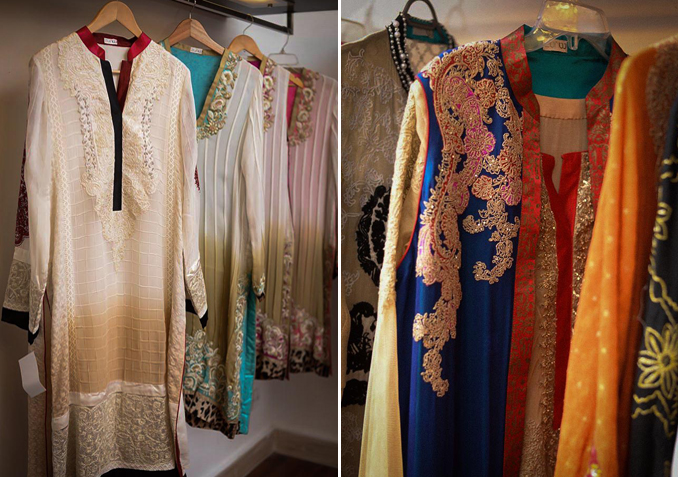 Intricately designed outfits from House of Zunn
House of Zunn landed at L'atelier Islamabad for a one-day exhibition of their formal collection, on Wednesday 27th May 2015. The pieces at display consisted of intricately embellished shirts and kurtas, with fine handwork featuring tilla, marori and other fabulous forms of embroidery that made each outfit stand out. "We're overwhelmed to see the response from Islamabad! It has been amazing," remarked Xenab Ansari, from the House of Zunn. Women thronged the exhibition and appreciated the collection at display that carried timeless pieces in a colorful palette. The fine cloth and ethereal design truly made each piece stand out!
House of Zunn has showcased its collection in all leading cities of Pakistan, including Lahore and Faisalabad. Besides that, the brand has its presence in countries such as UK, USA, Canada & UAE also. Talking about future plans for the brand, Xenab highlighted that they plan on venturing into the prêt market to cater to the ever-growing needs of the modern-day woman. "There is much in store from the House of Zunn for all the fashion conscious ladies," added Xenab.
Xenab Ansari from House of Zunn
You may also like: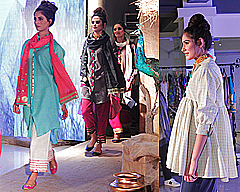 From the Desert to the Ramp: 'Taanka' at PFDC's Fashion Active Show and Exhibition
(November 21, 2016)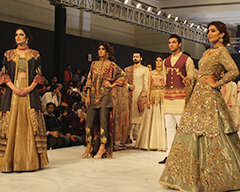 PFDC L'Oreal Bridal Week: Day 2
(September 30, 2016)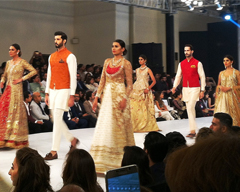 PFDC L'Oreal Bridal Week (PLBW) Kicks Off in Lahore
(September 29, 2016)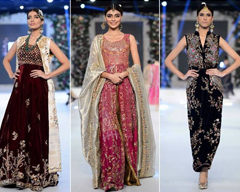 PFDC L'Oréal Bridal Week 2015
(September 22, 2015)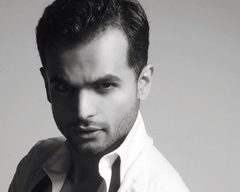 A Fashionista in Pakistan
(August 04, 2015)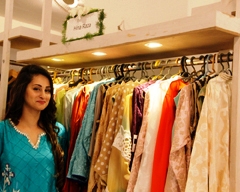 Multi-Designer Eid Exhibition at the Fashion Pakistan Lounge
(July 09, 2015)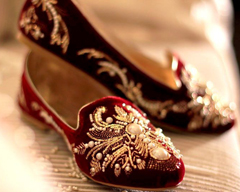 CHAPTER 13: Funky Handcrafted Shoes
(July 08, 2015)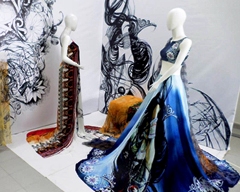 PIFD Thesis Display 2015
(June 16, 2015)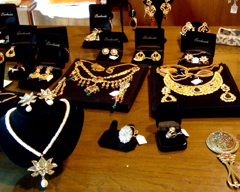 Persian Nights - The Timeless Saga
(June 10, 2015)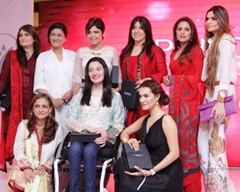 Pond's Miracle Journey 2015 - Redefining Pakistani Women
(May 12, 2015)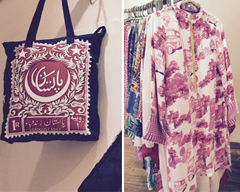 Maheen Khan's Gulabo Fashion Exhibition
(April 20, 2015)

Fashion: Where Traditional Meets Avant-Garde
(July 11, 2012)