Humyra Saiyid: The Passing of a Cultural Icon
Written by: Dr Dushka H Saiyid
Posted on: February 21, 2017 |

Comments | 中文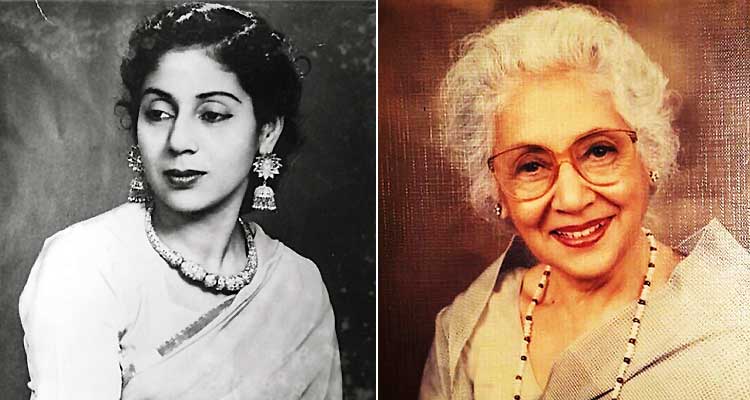 Mrs Humyra Saiyid
Humyra Saiyid, known as Humman apa amongst friends, and Amma amongst her juniors, was born on the 12th of April 1918 in Jhansi, UP, a few months before the first World War came to an end. She passed away on the 8th of February 2017 at home, surrounded by her loved ones, her life's journey spanning almost a century of cataclysmic events that shaped the world and India.
Humyra was born to comfort and privilege. Her father was a member of the Provincial Civil Service, and rose to be a Deputy Collector, a powerful position under the British Raj. The family belonged to the Sadaat-e-Nehtaur, or the Syeds of Nehtaur, a village in Bijnore, UP, where her sufi ancestors had settled after they came from Tirmiz in the twelfth century. The War of Independence of 1857 had been a seminal event in the lives of the Muslims of Northern India. One of her ancestors participated in the rebellion and escaped arrest when his brother, who was serving the British, gave him shelter and eventually got him pardoned.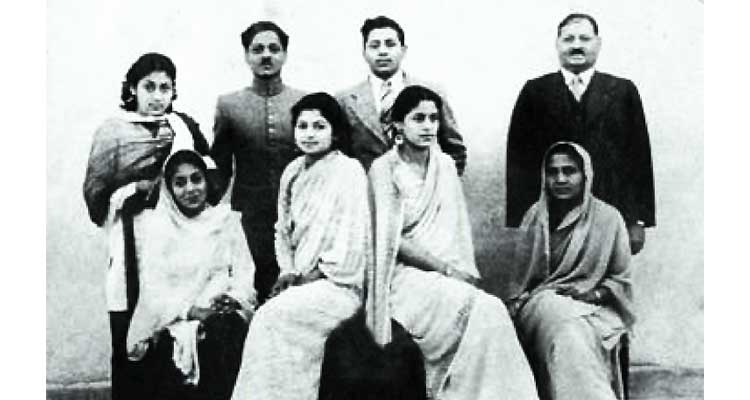 Syed Naseeruddin Hyder's family, standing from left: Khalida, Zaheeruddin, Salahuddin, Naseeruddin.
Seated from left: Humyra, Zehra, Azra, Waheeda (mother)
With the failure of the 1857 Revolt, Muslims fell into a state of sullen non-cooperation with the British, whose distrust of them as the erstwhile ruling class, led to their rapid marginalization. Sir Syed's reformist education movement helped Muslims embrace Western education, science and the English language, but without abandoning their traditional cultural and religious moorings. Humyra's father, Syed Naseeruddin Hyder, and his brothers, were a product of Sir Syed's MAO College. The most famous of his siblings was Syed Sajjad Hyder Yildrim, with his feminist writer spouse Nazr-e-Sajjad, and their gifted daughter, Qurat-ul-Ain Hyder, arguably the greatest Urdu novelist.
She grew up in a milieu where the Raj ensured order, stability and the rule of law. We were regaled with stories of the children accompanying their father on official tours by car, a rare luxury at the time, staying in Dak Bungalows (government guesthouses), in deep forests where lions roamed freely and wildlife was aplenty. It was a genteel existence of liveried staff and an occasional elephant ride, and for activity the cousins got together and did bait bazi (a poetic competition where couplets are recited). They studied in convent schools, but were taught Urdu, Persian and the Koran at home. Not surprisingly, she became the embodiment of a fusion of two cultures: the north Indian Muslim culture and the Western education. Petite, poised and graceful, with a full but trim figure, she was always impeccably turned out in her rich and varied collection of saris. However, it was her hospitality and an open house, and her insistence that visitors partake of a meal with her, which earned her many friends.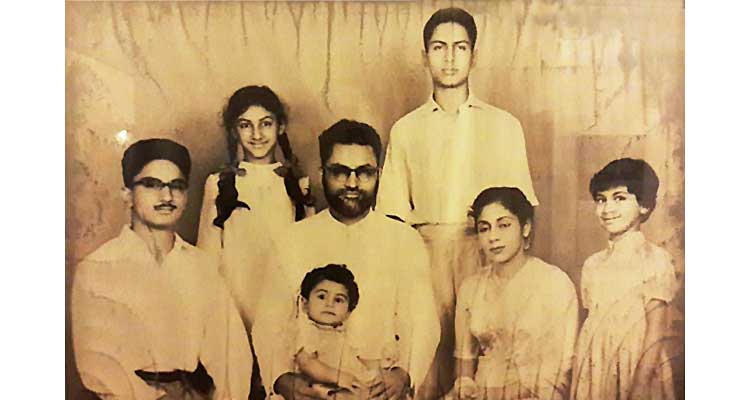 (L-R) Omar, Nazli, Jari Ahmed Saiyid (husband), Aamer, Humyra, Dushka and Durdana (baby)
Humyra Saiyid married Jari Ahmed Saiyid in 1938, a six-foot-tall handsome man whose powerful intellect combined with an overpowering personality. He abandoned all plans to pursue an academic career and joined the Military Accounts Service, for which he was never a good fit, given his non-conformist, fiercely independent and outspoken personality. Humyra went back to Aligarh University to get her intermediate degree while expecting her second baby, and continued her education even after she was the mother of four, getting her BA and B.Ed. from Lady Maclagan College, Lahore.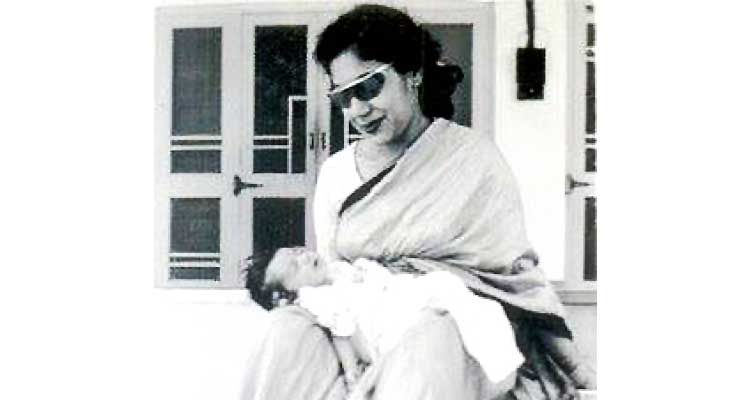 Humyra with newborn Durdana in 1956
The Partition of 1947 ripped apart the fabric of society in which Humyra had grown up, and tested her mettle. She had gone up to the beautiful hill station of Simla with her three children, the youngest being a few-months-old baby, accompanied by her mother and a younger sister, a recent graduate from college when the Radcliffe Award was announced, partitioning India into two countries. All hell broke loose, and the steel frame of the Raj crumbled as communal killings spread like wildfire. Jari sahib was unable to come to his family's rescue as he was stuck in Aligarh amidst the conflagration. Isolated in a hilltop house that was enveloped in darkness, fearing an attack by a bloodthirsty mob, she went out and started shooting with her husband's revolver, the shots piercing the silence of the night, a warning to all those contemplating an attack on this beleaguered family of women and children. The tense night passed without an untoward incident, but in the morning this 29-year-old woman met the British military commander and pleaded to be allowed to accompany the British families that were being taken to Delhi in a military escorted convoy. They were obliged to dress as Christian nannies in order not to be recognized as Muslims. As the convoy was about to depart, her intuition got the better of her; she jumped off and rushed to the back of the convoy where her 6-year-old had been sent to sit in the luggage van with the servant, as their own lorry was too crowded. She found the little boy standing on the roadside, as a sergeant had offloaded him. She managed to pull him into their lorry just as the bugle sounded and the convoy pulled away. She displayed this kind of cool courage and initiative on other occasions as well, but mercifully, such grim circumstances were never repeated.
Jari Ahmed Sayid sahib was posted to the Military Accounts office in Lucknow about this time, but as he arrived to take over his charge, all the officers went on strike, surrounding the building and refusing to work under a Muslim officer. The dye was cast, and the family left for the safety of Pakistan on the first plane out of India.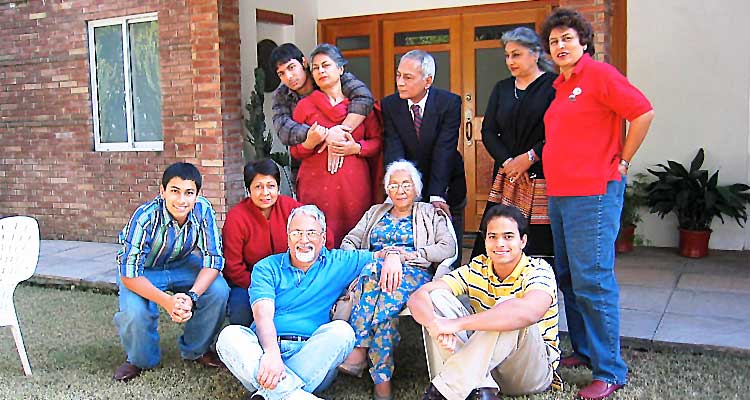 Standing from left: Mustafa, Dushka, Aamer, Nazli, Durdana.
Seated from left: Jari, Zeba, Omar, Humyra, Issam
Humyra had been reading the English news from Radio Bombay before Partition, and she continued to do the same from Rawalpindi, but also took to acting in radio plays. Both the husband and wife were active members of the Aligarh Old Boys Society of Rawalpindi, and played a key role in founding the Sir Syed School of Rawalpindi in 1952. That initiative has resulted in an institution that now has an enrollment of more than ten thousand students. Their interest and contribution to education continued when they later moved to Lahore and became involved with the Anjuman-e-Himayat-e-Islam. It was only after Jari sahib passed away and she moved to Islamabad in '87 that Khwaja Najmul Hassan and Hasina Moin drew her into the world of television serials. She was a natural, and left her mark in four television serials: Tansen, Pal do Pal, Parosi and Anjane Nagar. She had a penchant for classical and semi-classical music, and would sit through the night mesmerized by the singing of the likes of Roshan Ara Begum in the Open Air Theatre of Lahore's Lawrence Gardens in the early '60s.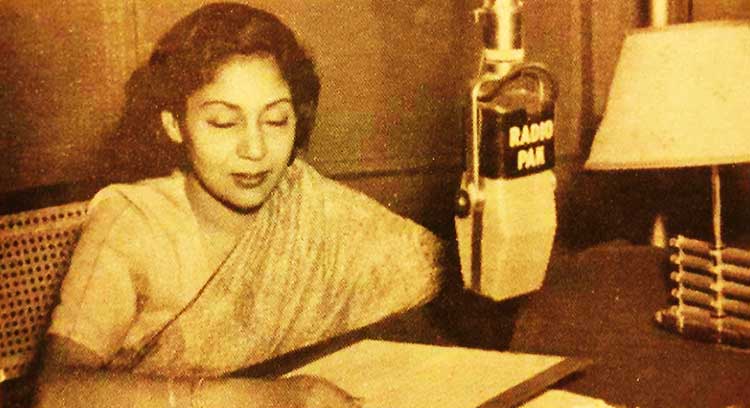 English newsreader from Rawalpindi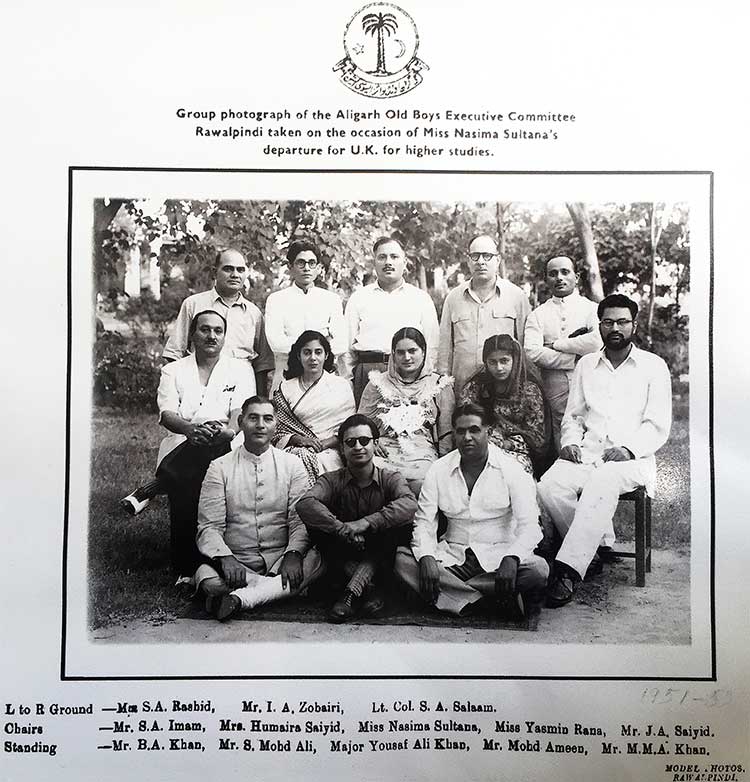 It was in Islamabad that Humyra developed a passion for walking every day, and became a familiar figure of this town. As her memory began to fade, people would come to greet her and she would respond effusively, and later enquire as to who they were. As she struggled with her dementia, poetry remained the joy of her existence and she would respond to one part of the couplet by reciting the rest. With her has gone an era of a distinct culture – gentle, enlightened, inclusive and oh so refined. Adieu Amma!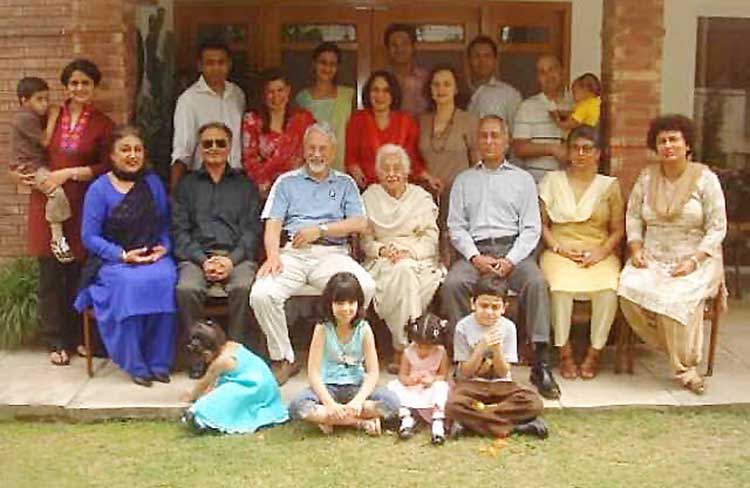 The matriarch, Islamabad 2008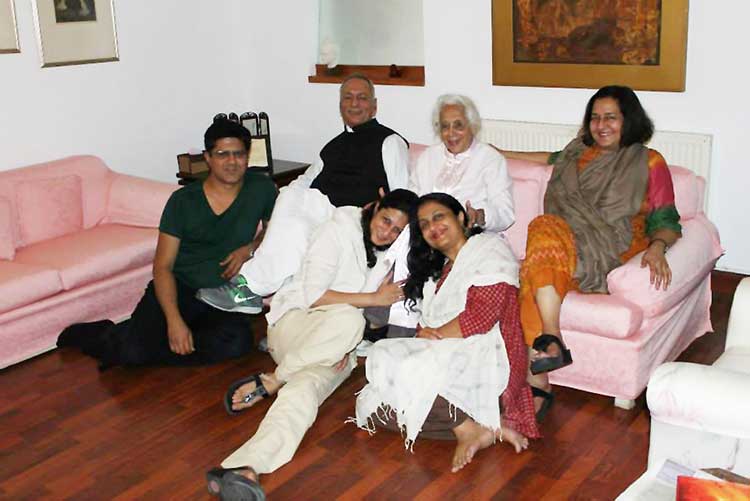 Humyra with son Aamer's family: wife Ameena, Omayr, Sheherbano and Shayma
Humyra Saiyid as seen in the '90s television serial, 'Parosi'
You may also like: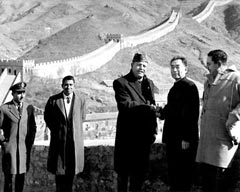 From People to People, Pakistan-China Relations since 1965
(December 12, 2017)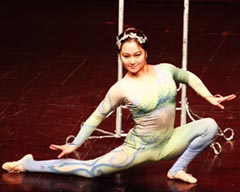 Rhythm of Liaohai Gala at PNCA, Islamabad
(December 08, 2017)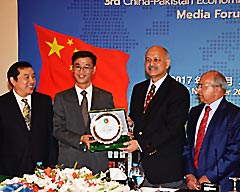 3rd CPEC Media Forum, Islamabad
(November 28, 2017)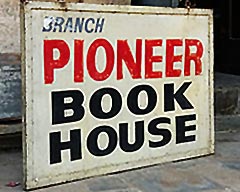 Pioneer Book House, Karachi
(November 24, 2017)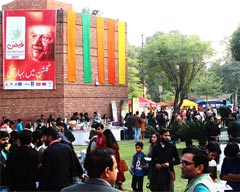 Faiz International Festival 2017
(November 22, 2017)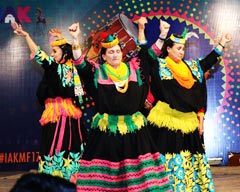 Lok Mela comes to Karachi
(November 17, 2017)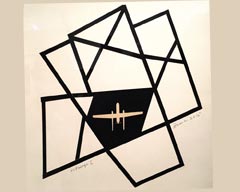 Writing Partition in Urdu
NYU's Urdu Conference
(October 13, 2017)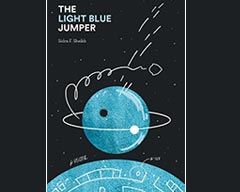 Book Review: The Light Blue Jumper by Sidra F. Sheikh (First Pakistani science fiction novel)
(October 02, 2017)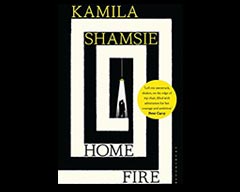 Book Review: Home Fire by Kamila Shamsie
(September 07, 2017)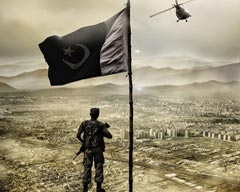 Pakistan's Armed Forces face challenges in 2017 with a New Confidence
(September 05, 2017)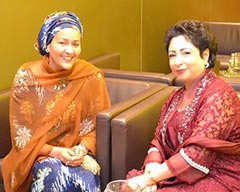 August 14 celebrations at the UN with the Sachal Orchestra
(August 15, 2017)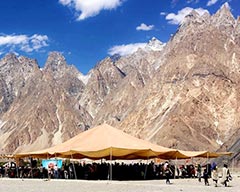 FACE Mela 2017, Passu
(August 10, 2017)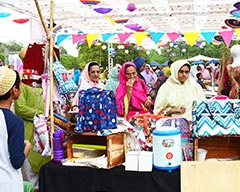 The Bohra Bazaar, Karachi
(August 07, 2017)