ICC World Cup 2015 Quarter-finals: All Eyes on New Zealand & Pakistan
Written by: Mirza Salam Ahmed
Posted on: March 17, 2015 |

Comments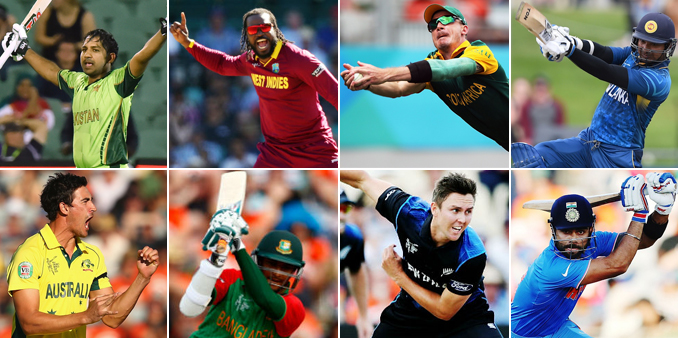 As we enter the quarterfinal stage of the ICC World Cup 2015, we have learnt that the top dogs have prepared extremely well for showdowns with big teams. However, all big teams have shown weaknesses. Australia has a weakened batting side, Indian batsmen can falter, South Africa can find it hard to settle down, Sri Lanka must rise above average, New Zealand must learn from pride hath fall, and Pakistan are still the "Unpredictables".
The biggest upset so far was Ireland's win over West Indies, or Pakistan's swinging back into momentum with a win over South Africa. With the chance to kick the host nation out of the tournament, Pakistan is in the spotlight once again. India are tipped to successfully defend their World Cup crown. However, the dark horses New Zealand are drawing fear in the eyes of their enemies. Let's have a look at the how the quarterfinals have shaped up and which teams have the potential to enter the semi-finals.
Sri Lanka vs. South Africa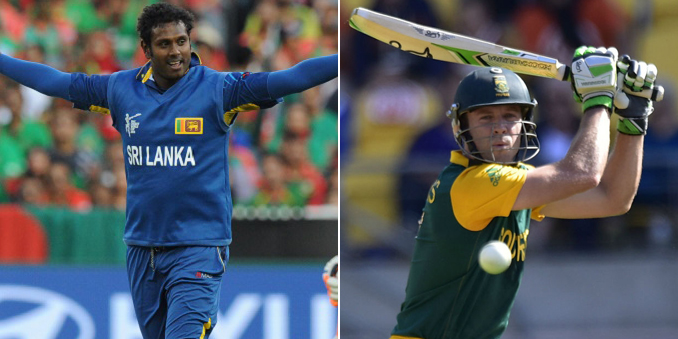 1st Quarter Final - Sri Lank vs South Africa
South Africa and Sri Lanka are both top quality teams that have gone toe-to-toe with each other quite a few times. Recent form shows both teams displaying resilience against each other. Since the 2011 World Cup, they have locked horns 13 times, out of which Sri Lanka owns 7 wins and South Africa 6.
The venue is the Sydney Cricket Ground, a place where tosses are a crucial aspect for victory. The Proteas have blasted through teams in the World Cup when batting first, with scores of 411, 408, 341 and 339; however, in the two games they have batted second, they succumbed to a measly 177 and 202.
However, the wind is not out of the sails yet for South Africa. They are keen on losing the 'chokers' tag with their first knockout win in the World Cup. However, for that they will need to plough through the likes of in-form Kumar Sangakara and his top batting line-up. Lankan bowling has weakened, with injuries to Angelo Mathews and Rangana Herath, which means that AB de Villiers, having recently made the fastest 150 in ODI history, will be the man to watch out for.
Prediction: Sri Lanka wins
Bangladesh vs. India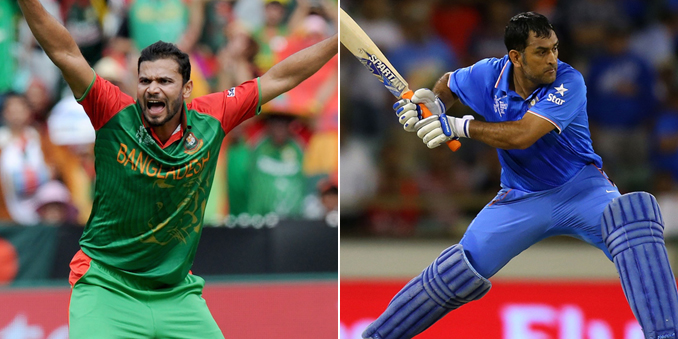 2nd Quarter Final - Bangladesh vs India
After witnessing India defeat South Africa at the MCG, a sea of blue is expected run its course at the stadium again. The defending champions are devastating with the bat, with the likes of Virat Kohli (301 runs) and Shikhar Dhawan (337 runs) destroying the bowling attacks. Bangladesh will be wary; more so by the fact that they haven't faced India on Australian soil.
However, Bangladesh has displayed a remarkably polished and determined performance in the World Cup so far. Bangladesh and India have had five face-offs since the 2011 World Cup. India claimed 3 wins whilst Bangladesh won one, and one match was called off due to rain.
M. S. Dhoni is the mastermind who led his nation to victory in the last World Cup, and is once again doing a brilliant job in this cup. With a fiery bowling line-up, the Indian pace attack is also looking more threatening than ever.
Prediction: India wins
Australia vs. Pakistan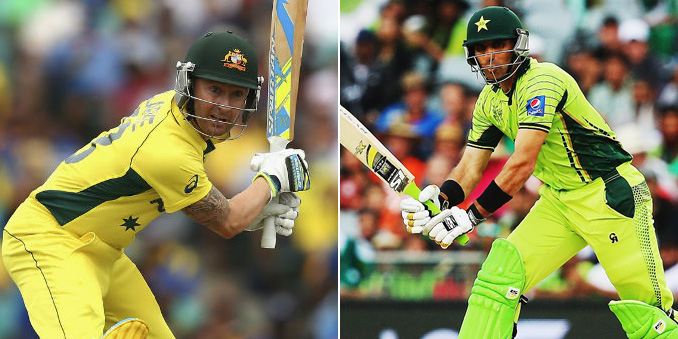 3rd Quarter Final - Australia vs Pakistan
The last time that Australia and Pakistan locked horns at the Adelaide Oval was on January 26, 2010. Australia defeated Pakistan by a 40-run margin. In the 7 matches played between the 2 teams since the 2011 World Cup, Australia has won 5, while Pakistan has bagged only 2. Furthermore, over the past 4 years, Australia has played against Pakistan as guests 5 times, and lost none of those matches.
Playing at their home with a good record in the World Cup, Australia are hot-favourites. Australia has an RPO over 7.17 in the tournament to date. Their pace attack is being led by Mitchell Starc, who has 16 wickets already, as well as the talented Mitchel Johnson. However, Australia has had shaky performances in the tournament, and, eyeing their performance against New Zealand, where they were humbled for 151, skipper Misbah-ul-Haq will be hoping for history to repeat itself.
With the addition of wicket-keeper/opener Sarfaraz Ahmed, Pakistan has jumped out of their blues. With the likes of Mohammad Irfan and Wahab Riaz returning to form, as well as Misbah-ul-Haq's solid batting, the Shaheens are capable of causing another upset in the World Cup.
Prediction: Australia wins
New Zealand vs. West Indies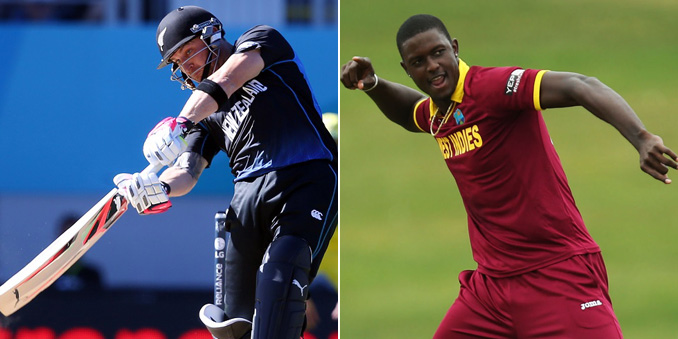 4th Quarter Final - New Zealand vs West Indies
The dark horses of the tournament, New Zealand and West Indies have met each other 10 times since the 2011 World Cup. New Zealand won three and West Indies won six of those encounters, while one match was abandoned due to rain. Bad weather has played an interesting role between the two teams in the past, especially when New Zealand were the hosts.
Unbeaten in the group stages, and with a feverous nation behind for support, the Black Caps under Brendon McCullum are ready to rain hell upon the Windies. With four bowlers in double figures and a charged up captain, devastation seems imminent!
Hold your horses though. West Indies might have been shaky, but they are capable of producing jaw-dropping performances. With wins over Pakistan, Zimbabwe and U.A.E., as well as Chris Gayle's intense 200-run knock, the Windies are certainly capable of stunning showdown. Amok a locker-room that is slowly rallying behind Jason Holder, everyone knows that Gayle will remain the key to success for the Windies.
Prediction: New Zealand wins
You may also like: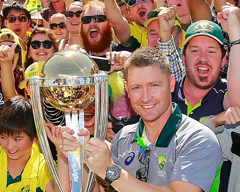 Australia Pulverizes New Zealand to Bag World Cup 2015 Trophy
(March 30, 2015)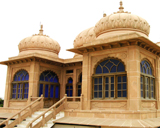 The Undying Grandeur of the Mohatta Palace Museum
(March 29, 2015)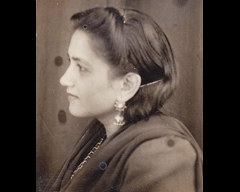 Ada Jafarey: A Tribute
(March 27, 2015)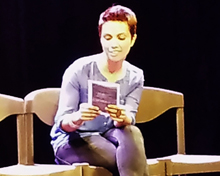 Me, My Mom & Sharmila: Fawzia Mirza and the Brown Woman
(March 26, 2015)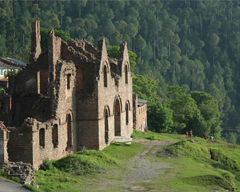 Silk Road: The Picturesque Mansehra and Abbottabad-VI
(March 25, 2015)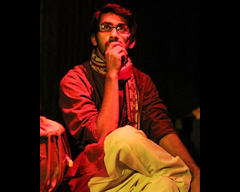 Azeem Hamid and the Independent Theatre Company
(March 25, 2015)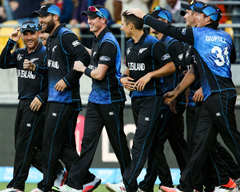 New Zealand to Choke South Africa and India to Overpower Australia?
(March 24, 2015)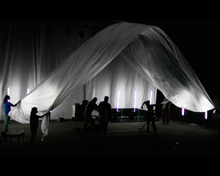 NAPA International Theatre Festival 2015: 'Among Fog'
(March 20, 2015)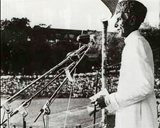 Pakistan Resolution Revisited
(March 20, 2015)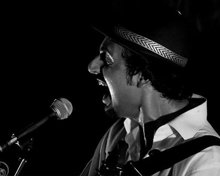 Faizan Tirmizi - The Ideology of an Aspiring Musician
(March 12, 2015)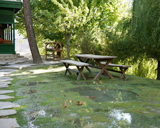 Hunza Valley: A Fine Balance between Tradition and Modernity
(March 10, 2015)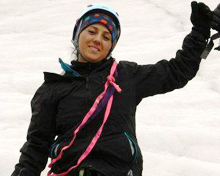 Samina, we are proud of you!
(March 06, 2015)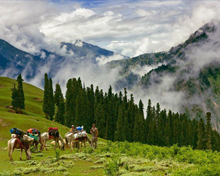 Silk Road: Naran Valley-V
(March 06, 2015)