Interview With Javed Miandad - Part II
Written by: Jalal Hussain
Posted on: September 19, 2012 |

Comments | 中文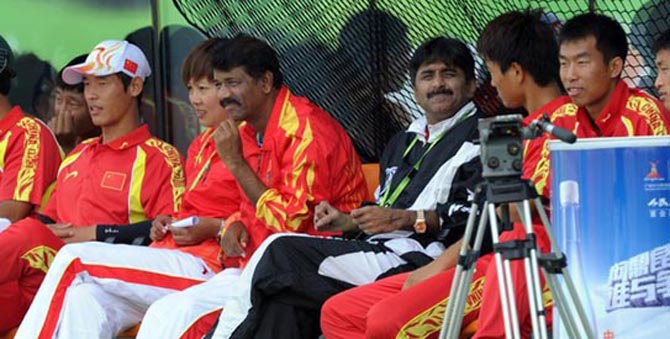 Javed Miandada with Chinese Cricket Team
Do you think China as a nation can develop a long-term interest in cricket?
The Chinese approach to sports is different from how we understand it. The Chinese pick up a game from time to time and then inculcate that game into their system and culture, and exert themselves to try and excel at it. Before cricket they worked on rugby, tennis, golf and hockey, and now they are a force to be reckoned with in these sports. They've gained international respect for their performance in them. And it's admirable when you think that most Chinese hadn't even heard of these sports twenty years ago. So it just shows that once they put their minds to learn a sport, they do learn it. I feel that nothing is impossible for the Chinese. China is known for its ability to excel at whatever they decide to pick up. Economically they are one of the strongest countries in the world, and whenever they take up any activity they ensure that they become world champions at it.
As I mentioned earlier I've visited Chinese schools and colleges, where I saw students playing cricket. They know about the game and, more importantly, they were enjoying it. Hopefully this will have a domino effect and more Chinese children will start playing cricket.
China has around 50 players in their main camp who play cricket all year round. We've sent coaches there to work with them. The Asian Cricket Council also looks after the affairs of Chinese cricket.
How would you rate the ability of Chinese cricketers? Do they have a Shoaib Akhtar or a Shahid Afridi in the making?
They are very talented _ the more they practice, the better they will get. It all comes down to discipline, something the Chinese seem to possess intrinsically. They have produced positive results and I have always been astonished at how quickly they have adapted and learnt the things I taught them. A couple of years ago, I invited 8 Chinese players to stay at the National Cricket Academy in Lahore Here they had the opportunity to play matches, improve themselves and, at the same time, to interact with first class cricketers.
How often do you visit China?
I go to China whenever it is necessary. However, because communication has become so advanced and efficient due to the Internet, I remain closely connected with the progress of the Chinese cricketers and coach them through video calls as well as through telephone. The Pakistan Embassy in China takes great interest in the development of Chinese cricket and I must thank them, as well as the Government of Pakistan, for their continued support in sending me to China to coach the players.
What are the strengths and weaknesses of the Chinese cricket system?
I am very satisfied with their level of progress, at how, in a short time span, they have understood the basics of the game and learnt how to play it well. This is a significant achievement since cricket, unlike other sports, is very technical and can be difficult to grasp. They have managed to successfully hit sixes, bowl leg breaks and off breaks.
I have had the pleasure of coaching a cricketer in the team who was a very good fast bowler. He developed an interest in leg break bowling, which is known to be one of the toughest skills to acquire in cricket. He has mastered the technique and now bowls leg break deliveries perfectly.
The Chinese team played against the Pakistan Under-19 team, which comprises of polished cricketers. While playing against them the Chinese cricketers hooked and pulled and played the full repertoire of shots. No doubt, they are an extremely hard working and determined team.
How does China compare to other developing cricket nations?
Among the lower ranked teams such as Bermuda, Jersey etc., China is the most striking for the reasons I have mentioned. They are in the process of putting a system in place. They are incorporating cricket at the school and college level, and their government is also supporting them resiliently. All of these are factors that are lacking in other lower tier teams. China possesses all the essential qualities that are required to excel at the game.
How do you think Pakistan can benefit from exporting cricket to China?
If cricket develops in China, Pakistan benefits immensely as China has the largest population in the world; so even if a fraction of that population picks up the game, we could export cricketing equipment and other related merchandise to them, which would be an important boost for our economy. Just imagine how much Pakistani businesses would gain even if nothing but sports goods were exported to China from here. It would create much needed employment as well. China is a huge market.
In view of the relationship we have with the Chinese, the Government of Pakistan should create a separate fund for Chinese cricket. It could be another dimension to the diplomatic ties between our countries. We could have an understanding with the Chinese for Pakistan to provide the infrastructure and the training to Chinese cricket in return for China agreeing to use only Pakistani cricketing equipment. We could also build a stadium in China which could be a second home of sorts for our players.
RELATED ARTICLES:
You may also like: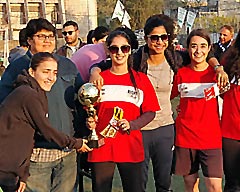 Right to Play & Total Football kickoff Girls Football Tournament 2017
(December 28, 2017)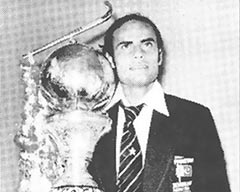 70 Years of Sports in Pakistan: Defying the Odds
(August 23, 2017)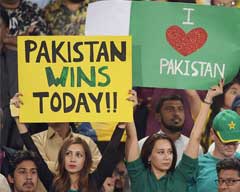 Lahore Rises Like a Phoenix to Hold a Memorable PSL Final
(March 06, 2017)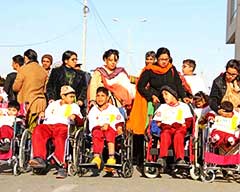 Running for a Cause: 2nd Unified Marathon by Special Olympics Pakistan
(February 06, 2017)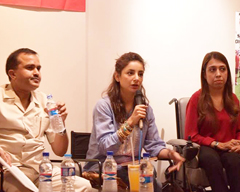 Special Olympics Pakistan at T2F: 'Inclusion Elevates All'
(July 26, 2016)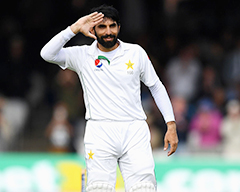 Pakistan Break 20-Year Curse to Become Lords against England
(July 18, 2016)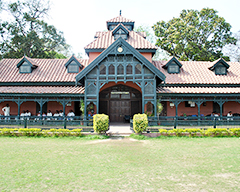 The Long Innings of Lahore Gymkhana Cricket Ground
(June 03, 2016)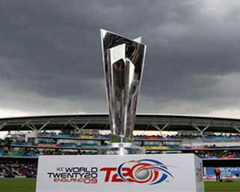 T20 World Cup 2016 – What To Expect?
(March 16, 2016)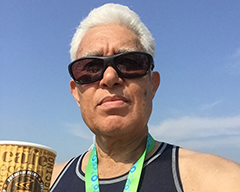 Achieving the Impossible: A Conversation with Saqeb Lone
(March 04, 2016)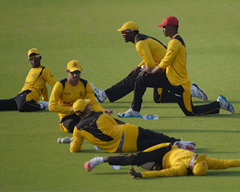 Zimbabwe Braces Itself for Controversy-Plagued Pakistan
(May 21, 2015)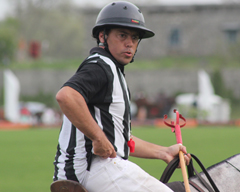 Matias de Olmos: The Life of an International Polo Coach
(April 03, 2015)