INTERVIEW WITH MEHREEN JABBAR - Part II
Written by: Abbas Hussain
Posted on: December 04, 2012 |

Comments | 中文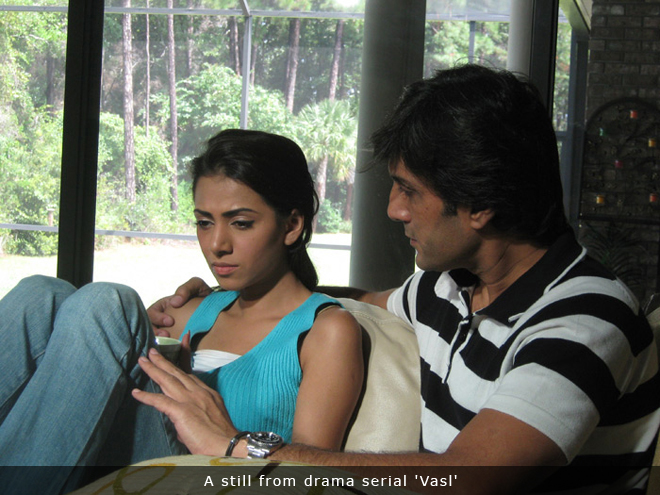 Q) Having directed a feature film and scores of drama serials and telefilms, which medium would you say falls under your comfort zone?
I have done a lot of television but I can't wait to do another film. I'm very comfortable in television but I do not want to be comfortable in it.

Daam
Q) How different is the process of shooting a serial from that of producing a feature film?
A film is very meticulous and takes much longer to plan. For a film, every day counts and a lot of money is involved. It takes much longer to plan. Pre-production has to be very specific and well thought out. With a film, a script has to be very solid. In a Pakistani serial, if there are 10 scenes which need to be added in an episode to stretch it to forty minutes, it goes. In a film every scene matters; you think much harder about the story you would use. You have to sell distribute and raise money. It's much riskier than a TV serial which is sold to a channel which in turn makes money through sponsors. A film has a much larger canvas and you can show it to wider audiences if it is shown at festivals and is accepted.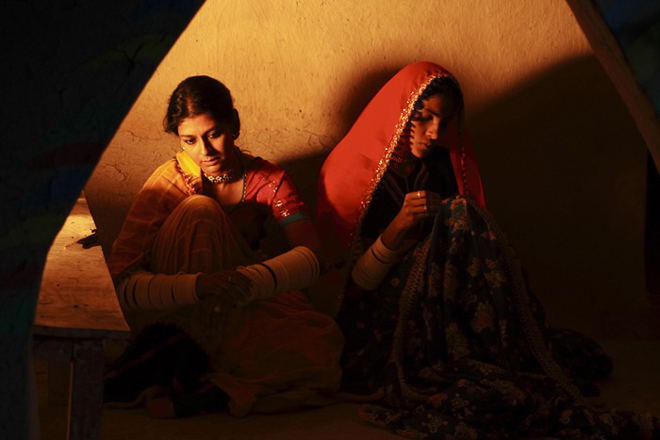 Nandita Das in a scene from 'Ramchand Pakistani'
Q) 'Ramchand Pakistani' was a watershed moment in your career as it was your debut as a feature film director. In what ways was it a learning experience for you and how would you approach your next project differently?
It was a huge learning curve. I'm aware of my mistakes and it is at the back of my mind as to what I should not do. We shot 'Ramchand….' when the media revolution hadn't really happened. I was dealing with a cast and crew of 80 people and we were shooting in a desert. It wasn't really the comfort zone. Having done that, one has learnt a lot.

Ramchand
Q) You worked with noted Indian director Meera Nair on her film adaptation of the Reluctant Fundamentalist. How did you come to collaborate with her and how was your experience of working with an international team?
Working with Meera Nair has been a dream. She has always been someone I have looked up to. As a child I loved watching Salaam Bombay and Mississippi Masala. I'm inspired by her passion and integrity to her work. It has taken a while for her to get this film going and now it is the opening film at the Venice film festival. It is a difficult subject; the lead character is a Pakistani, though there are many American characters in the film. Mira Nair was very empathetic to Pakistan and loves the country a lot, and that was heartening.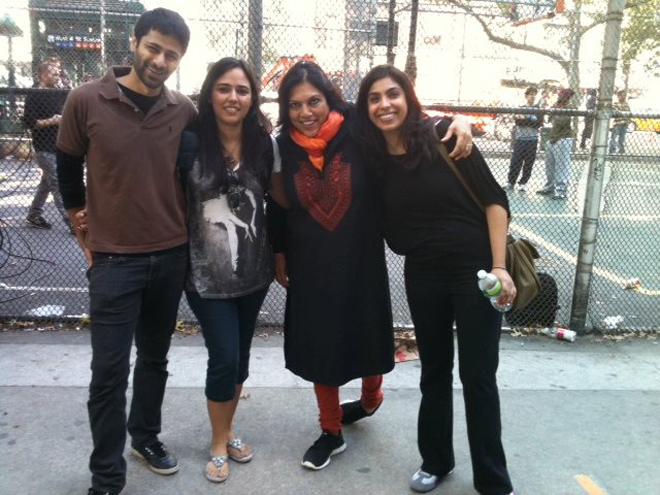 On the sets of film 'The Reluctant Fundamentalist' with Mira Nair
Q) You've shot plays both in Karachi and New York. How different is it managing a production team in the US as opposed to Pakistan?
It is much easier to shoot outdoors in New York. New York is very used to filming happening on the streets so no one disturbs you. In Pakistan you have to have crowd control on the roads and you need the right amount of people to do that. I like shooting outdoors as opposed to just in homes. As difficult as it is, I like shooting in the cold and I have, in fact, shot three serials in the bitter cold. I guess I prefer extreme cold to extreme heat!

In Pakistan,we have a much bigger crew and it's more convenient since you have cars and vans to drop you. In New Yorkon the other hand, a lot of the crew and cast have to do extra work since there is a budget constraint. It is, hence, more tiring to shoot in New York.
In Pakistan since you know people you can ask for favours and get things done quickly and easily.

Q) Would you be able to pick if you were asked to choose between your plays shot in Pakistan and those shot in New York?
A majority of my plays have been shot in Pakistan. Stories in Pakistan are more relatable for the audiences at home. I would like to shoot my next one in Pakistan but then again it really depends on the storyline.

Q) Perhaps audiences gain vicarious pleasure out of plays which are shot in exotic places abroad, that many of them may not have visited. Would you agree with that?
If you look at the biggest hits in recent years they have been based in Pakistan. People have access to cable television and movies which are shot abroad, so I don't think there is that fascination with foreign countries as such. The success of a serial really depends on its storyline.

Q) How do you perceive the recent revival of our cinema and do you believe it bodes well for encouraging a new generation of talent to pursue filmmaking as a profession?
I see a lot of people entering this field as technology is becoming accessible and people are now able to get hold of stuff like cameras and editing equipment more easily.

Many independent films are being made so I am encouraged by recent developments. There is one, for example, called Seedling which I am aware of. With more films like these being made, the chances of a revival will increase. I would say we are on the edge of a revival at this point. You have to have at least a minimum of three to four films of a certain kind releasing every year to get the juices flowing.

Q) If you were made the culture Tsar of Pakistan, what would you do to revitalise Pakistani cinema?
There are a couple of things which can be done, some of which my father was even mentioning recently. A film council can be set up in the country in which a percentage of ticket sales from films can be kept aside for aspiring filmmakers, like it is done in the UK Film council. That way the state can encourage young talent in the field. Taxes can be levied in such a way that it is easier to make films.

Moreover distributors and cinema owners have to be convinced and sometimes even forced to come to the negotiating table to set some rules out to show Pakistani films alongside Hollywood and Indian movies, which get a chunk of the days and the timings. A policy needs to be implemented based on a quota system to encourage small films in Pakistan. Distributors and cinema owners have to be a part of this revival because even if scores of films are made they have to be shown somewhere!
RELATED ARTICLES:
You may also like: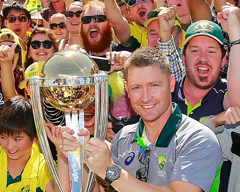 Australia Pulverizes New Zealand to Bag World Cup 2015 Trophy
(March 30, 2015)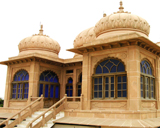 The Undying Grandeur of the Mohatta Palace Museum
(March 29, 2015)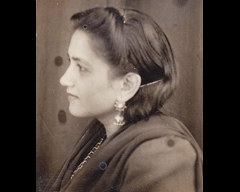 Ada Jafarey: A Tribute
(March 27, 2015)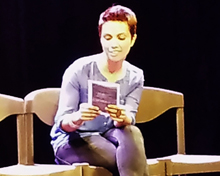 Me, My Mom & Sharmila: Fawzia Mirza and the Brown Woman
(March 26, 2015)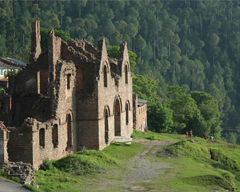 Silk Road: The Picturesque Mansehra and Abbottabad-VI
(March 25, 2015)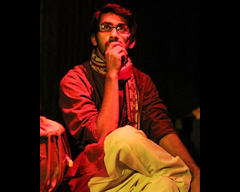 Azeem Hamid and the Independent Theatre Company
(March 25, 2015)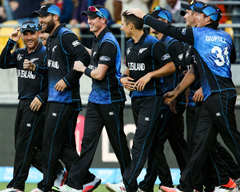 New Zealand to Choke South Africa and India to Overpower Australia?
(March 24, 2015)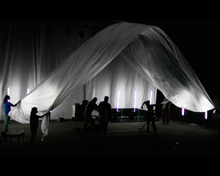 NAPA International Theatre Festival 2015: 'Among Fog'
(March 20, 2015)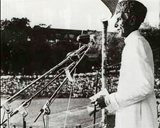 Pakistan Resolution Revisited
(March 20, 2015)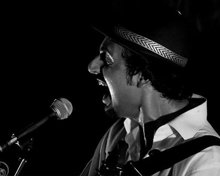 Faizan Tirmizi - The Ideology of an Aspiring Musician
(March 12, 2015)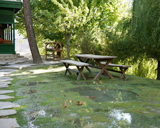 Hunza Valley: A Fine Balance between Tradition and Modernity
(March 10, 2015)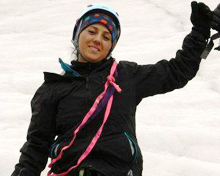 Samina, we are proud of you!
(March 06, 2015)