Fashion: Where Traditional Meets Avant-Garde
Written by: Rafia Qasim
Posted on: July 11, 2012 |

Comments | 中文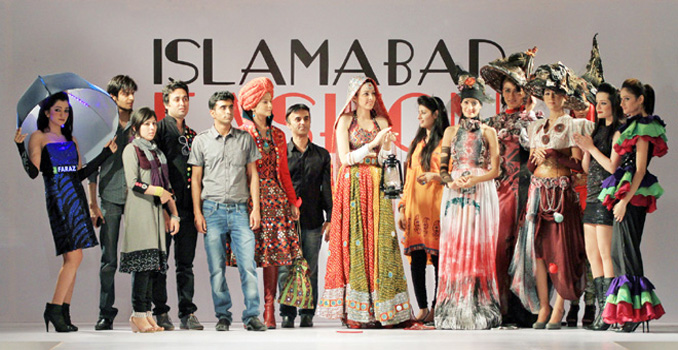 Islamabad Fashion Show
The Pak-China Friendship Centre was abuzz with frenetic activity: the hustle bustle of the organizers, the fluttering of the models and designers, the air charged with excitement and energy, the set ablaze with vibrant colors and flamboyant hues…Ladies and gentlemen, welcome to the land where couture meets pret, where the latest trends are showcased, where silhouettes, drapes and cuts all merge into a riot of color; welcome to the psychedelic world of fashion.
Fashion lifts moods, draws people out of their homes, and brings in business both locally and internationally. This was what the Islamabad Fashion Week was all about. This trendsetting event consisted of a three-day fashion extravaganza, that kicked off with a dramatic and creative collection by the young and aspiring designers of the Gujranwala-based School of design, housed within the GIFT University.
Yasir Ikram's 'Splendours of Rajistan' highlighted the ethos of this land with its vibrant and festive colour palette, with yellows merging into oranges and blues. The contemporary cuts were infused with ethnic skills. Qamar's 'Deconstruct to Reconstruct' collection recycled pre-manufactured garments into new creations. His design philosophy was to conserve and protect natural resources. Samra depicted the 'Painful Realities of Life' by incorporating a dark colour palette of black, reds and purples.
Next up was a collection titled the "Immaculate Souls" by Tamsila, which centered around western cut ballroom gowns with ruffled tops and flowing silhouettes. Ammara's collection was a tribute to the pop star Michael Jackson. Samar Yasir is inspired by modern architecture, and abstract impressionism. The designs of the two designers from Lakhani mills evolved around eastern cuts with Zari-embroidery and printed silk.
Less is more, was Sadia's design motto. Her vibrant floral, digital and abstract prints, gave pizzazz to her collection. Irum Khan's offbeat collection 'RockBlock' was an eclectic mix of eastern and western silhouettes. Last but not least was Jazib Qamar's bold and trendy menswear with its dark colour palette juxtaposed onto long jackets and outerwear.
As the models prepared for the next segment, we got a chance for a tete-a-tete with Tariq Amin, the style icon and guru of fashion, the CEO of the Pakistan Fashion Council, and the brain behind the Islamabad Fashion Week.
Q: What caused the fashion explosion in Pakistan?
Tariq: Our youth! Look at all these young people around us (he gestures with his hands). They are exposed to the world of fashion through the internet and media. They want to identify with the west. Fashion has become 'sine qua non'. People want to look good, and as a result, feel good. Clothes are no longer a fashion statement but an expression of your persona.
Q: What is the role of the Pakistan Fashion Council in promoting the fashion industry in Pakistan?
Tariq: Our Council provides a platform for designers to showcase their work, come up with new ideas and set new trends twice a year; it also invites international and local buyers into our country. At present we have buyers from the Middle East, Australia and Ireland.
Q: Do you think the Islamabad Fashion Week has helped in tapping undiscovered talent?
Tariq: Yes! There is fantastic talent, and I love exploring new talent, which gives me a real kick. The models are groomed and styled by a team of highly experienced choreographers, stylists, etc. Also, by using local talent, we have greatly lowered the cost of the shows.
Q: What do you think about the representation of our fashion industry in India?
Tariq: Our fashion is well appreciated in India. Our lawn, (fine cotton) in particular, is in great demand. Top Indian designers like Rohit Bal, Taruntal Hilarani, Ritu Kumar and Satya Paul have showcased their work here, while our designers also go to India for fashion shows.
Q: Do you think The Pak-China Friendship Centre was a good venue for the Islamabad Fashion Week?
Tariq: The venue was great, and we were very happy to utilize it. We have always had a bond with China, and have always appreciated their traditional embroideries and silks. We share a border, have a connection; our homes invariably have an embroidered cushion, "something" oriental.
"I would like to invite the Chinese designers to come and showcase their work and vice versa", said Tariq.
You may also like: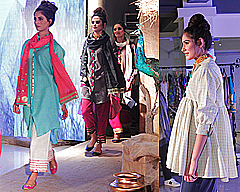 From the Desert to the Ramp: 'Taanka' at PFDC's Fashion Active Show and Exhibition
(November 21, 2016)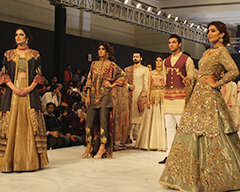 PFDC L'Oreal Bridal Week: Day 2
(September 30, 2016)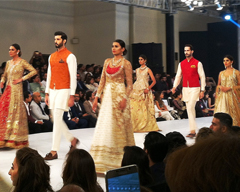 PFDC L'Oreal Bridal Week (PLBW) Kicks Off in Lahore
(September 29, 2016)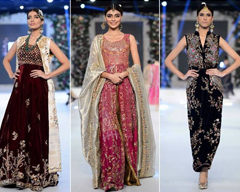 PFDC L'Oréal Bridal Week 2015
(September 22, 2015)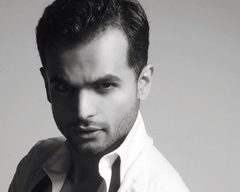 A Fashionista in Pakistan
(August 04, 2015)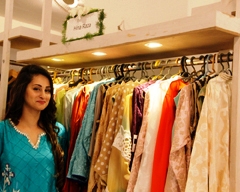 Multi-Designer Eid Exhibition at the Fashion Pakistan Lounge
(July 09, 2015)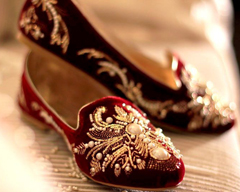 CHAPTER 13: Funky Handcrafted Shoes
(July 08, 2015)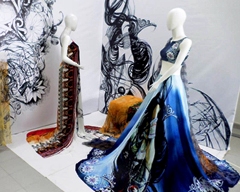 PIFD Thesis Display 2015
(June 16, 2015)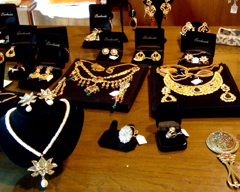 Persian Nights - The Timeless Saga
(June 10, 2015)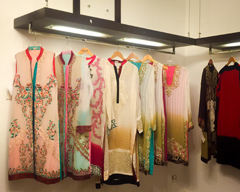 House of Zunn Comes to L'atelier
(May 29, 2015)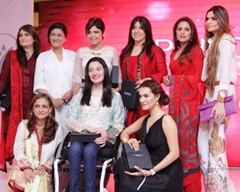 Pond's Miracle Journey 2015 - Redefining Pakistani Women
(May 12, 2015)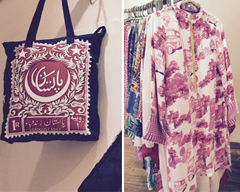 Maheen Khan's Gulabo Fashion Exhibition
(April 20, 2015)