Ji'nan: The City of Springs
Written by: MI Le
Posted on: April 14, 2015 |

Comments | 中文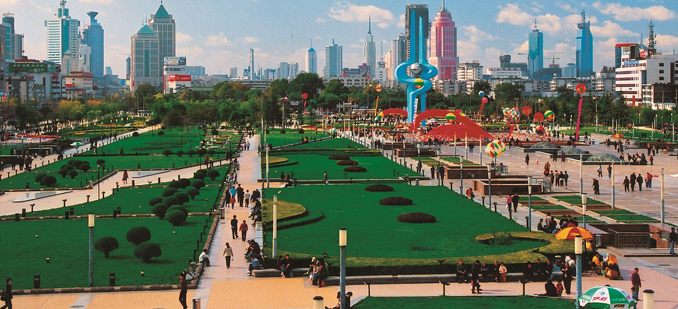 Quancheng Square, a prominent feature of the city center
Ji'nan, also pronounced as "Tsinan" or "Chi-nan", is known as "The City of Springs". The springs in Ji'nan have a written history of 3544 years. Ji'nan, with Mount Tai in the south, and the Yellow River in the north, is the capital of Shandong Province, which is one of the National Historical and Cultural Cities in China. Ji'nan is also among China's open coastal cities. Around the 22nd century BC, Shun, one of the most famous tribal chiefs in ancient Chinese history, was born and lived in the area which is in Ji'nan today.
In Chinese pronunciation, Ji of Ji'nan means 'Jishui', and Nan means 'the south'. So the word Ji'nan refers to 'the south of Jishui'. It is a name of the area formed by its geographic location. Ji'nan, belonging to the north temperate continental monsoon climate, has distinct seasons, with a total area of ??over 8,000 square kilometers. The resident population in Ji'nan is almost 6 million. There are 48 ethnic minorities with a population of 100,000 in Ji'nan, among which the Hui ethnic minority population accounts for 88.79%.
Ji'nan has been the capital of Shandong Province for nearly five centuries, abd was established as a city in July 1929. Ji'nan was the first city to initiate capitalism in modern Chinese history (in 1904). As an important transportation junction of Jiaoji Railway and Jinpu Railway by Germans in the early 20th century, Ji'nan has greatly benefited from its location, and ranks among the 'Top 50 Cities of Comprehensive Strength' and 'Top 40 Cities of Best Investment Environment in China'.
As a historic city, Ji'nan set up the city walls more than 2,600 years ago, and was given the name in the Han Dynasty, about 2,100 years ago ("Historical Records"). Ji'nan is one of the most important birthplaces of Chinese civilization, as well as the birthplace of the Longshan culture, a world-famous prehistoric culture. In Ji'nan, you can see both the Qi Great Wall (which was built even before the Qin Great Wall), and the painted sculpture of Lohan from the Song Dynasty in Lingyan Temple, which is known as "the Best Sculpture Around the World". The earliest extant literature on Ji'nan can be found in the ??satirical poem "DaDong" by a poet from Tan in the Warring State period. It was collected in "The Book of Songs", which is the first poetry collection in China. The Stone Memorial Hall at Guos' Cemetery on Xiaotang mountain in Ji'nan is the oldest Chinese ground housing construction. The 'Four Gates Pagoda', which was built in the sixth century, is the oldest existing stone pagoda in China. It is believed that Shun, one of the ancient Chinese sage kings, once farmed on the Thousand Buddha Mountain in the south of Ji'nan. Because of this legend, there are many places in Ji'nan with the word Shun in their name, such as "the Well Shun", "Shungeng Road", "Shungeng Mountain", and so on.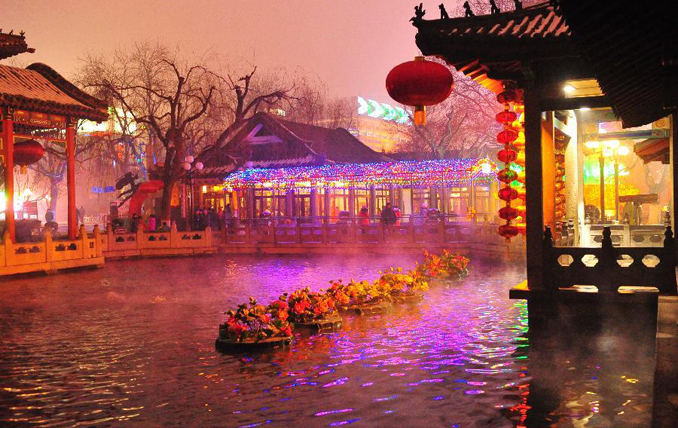 The Five Stone Dragon In Five Dragon Pool Park, Ji'nan
Several famous figures in Chinese history were born in Ji'nan. Bian Que is the founder of Chinese medicine. Zou Yan is a great master of yin and yang school. Pang Xuanling is the first prime minister of Tang Dynasty. Li Qingzhao and Xin Qiji are the famous Chinese Song Poem composers. Zhou Yongnian initiated the thought of Public Library in China. In addition, many ancient writers, such as Li Bai, Du Fu, Su Shi and other ancient writers and distinguished scholars, have traveled and lived in Ji'nan. In modern times, nearly everyone knows the international movie stars Gong Li and Jackie Chan, who are both from Ji'nan.
Ji'nan has a strong academic atmosphere now and there are altogether 44 colleges and universities in the city, with Changqing College Town and Zhangqiu College Town built successively.
Ji'nan is a place of beautiful scenery, and the city is full of springs. These springs send up deep karst water, and they can be traced down underneath tens to hundreds of meters, so the water is pure. The Dragon Cave Mountain is located thirty miles southeast of Ji'nan. It is a famous scenic spot with wonderful mountains and spectacular landforms. "Solitary Beauty Peak" is surrounded by hills. With range upon range of mountains and steep peaks all around, the scenery is fantastic. Jinping Rock of the Solitary Beauty Peak is up to eighty meters high, just like an embroidered screen made of colored thread. There are evergreen pines and cypresses, and weeping willows around the Jinping Rock. The rock faces are covered with grass and flowers. The West Dragon Cave is on the cliff of the west side of peak, with Buddha statues engraved in the cave walls and stalactite flowers on the roof. The East Dragon Cave is on the cliff of the east side of the peak, which is difficult to climb, and according to legend, the "Golden Bottle Cave" and "Spring Dawn Cave" are located in it. When spring comes, the caves blow off wind (called "Yang" in Chinese), and then the dry leaves fly away and new buds come out.
Baotu Spring in Ji'nan was entitled "the Best Spring On Earth" by Emperor Qianlong of the Qing Dynasty (in the first half of the eighteenth century). The water of the Baotu Spring "surges as wheels and sounds like thunders". The Jumping Baotu is recognized as one of the wonders of Ji'nan. In times of abundant water, there are many small springs around the main one. Some look like bubbles by carp, some strings of pearls by green silk, and some blooming water flowers. The small springs make it more spectacular.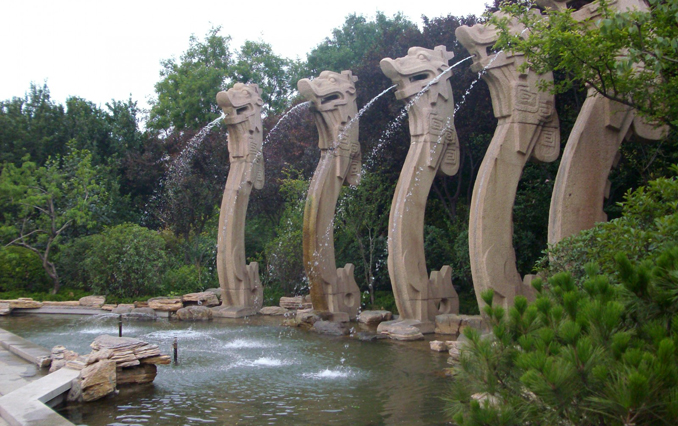 A lantern show in Baotuquan Park, Ji'nan
In recent years, Ji'nan has vigorously implemented the brand-name strategy. Some brands have a large share in the market around China; for instance, vehicles and machines like Qingqi motorcycles, large presses, CNC machine tools, high-end modified cars, household appliances like Little Duck washing machines, Panasonic color TV sets, and light industrial products like the General cigarettes and Baotu Spring beer. In the aforementioned list, Little Duck automatic cylinder washing machines and Qingqi Motorcycles are well-known brands in China, and are sold overseas in more than 30 countries and regions.
Qilu Software Park which was established in November 1995 is also quite a success. "China International ICT Innovation Cluster (CIIIC)", "National Software Export (Innovation) Base", and Demonstration Area of "National Service Outsourcing Base cities" have settled in Qilu Software Park successively in 2006. There are more than 50 software outsourcing export enterprises in Qilu Software Park. China's three major outsourcing companies have set up branches in the park, which has become an important service outsourcing base around China. Many of the Fortune 500 companies have set up branches and laboratories here, such as Microsoft, IBM, Intel, Panasonic, NEC, and Hitachi; and domestic IT giants have settled here, such as ZTE, Huawei, etc. China's largest R & D base for servers, largest R & D base for middleware, and largest commercial encryption research base were all initiated and developed here.
The city-flower of Ji'nan is the lotus, the city-tree is the willow, the city-bird is the egret, and the mascot is Taurus.
Special Local Products and Snacks in Ji'nan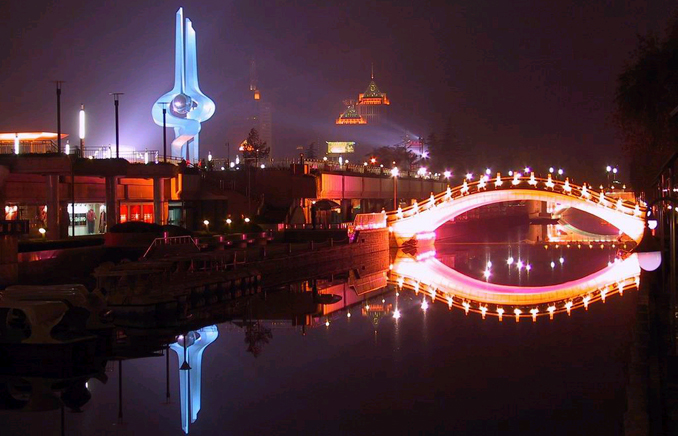 A view of the city at night
Granite: The gabbros named "Ji'nan Green" and the granites named "Liubu Red" have been exported to more than 30 countries and regions, including Europe and Asia. The black granite of Ji'nan has pure texture that is unique in China.
ErJiao: It is a kind of traditional Chinese medicine boiled with black donkey-hide and unique local natural water from the Wolf River. ErJiao has dates back two thousand years. It was called "panacea" in "Compendium of Materia Medica". ErJiao, ginseng and velvet antler are recognized as the three treasures of Traditional Chinese Medicine.
Longshan millet: Longshan millet has been supplied to the royal palace since emperor Qianlong from the Qing Dynasty. It is mostly produced in the neighboring areas of Longshan Village, Zhangqiu, and is completely pollution-free.
Fragrant Rice of Mingshui: The fragrant rice is produced in Mingshui Town, Zhangqiu. It has a history of 2,000 years, and has become a royal tribute since the 14th century. Fragrant Rice of Mingshui is famous for its tastiness and rich flavor.
Ruby Apricots: With a history of more than 2,000 years, Ruby Apricots can certainly be called the best form of apricots in Shandong. The tender apricot pulp, combined with the sweet and sour flavor, makes ruby apricots an important export commodity in the Shandong Province.
Muyu Stone: It is a precious kind of stone generated 6 billion years ago in the Mantou Mountain area in Changqing county. After water immersion, Muyu Stone can precipitate zinc, iron and other elements, which is good for health. The Muyu Stone from Changqing has rich color and luster, along with a clear texture. Various art and health products made ??from it become best-sellers, both home and abroad.
Black Pottery: The history of black pottery can be dated back more than 4,000 years. It was first discovered in Longshan, Zhangqiu. This is where the name "Longshan culture" comes from. The black pottery in Longshan has four characteristics: black as paint, bright as a mirror, hard as quartz, and sounds like a chime. It is known as the "Primitive Cultural Treasure."
Lu embroidery: Embroidery of Ji'nan, also known as Lu embroidery, is a famous tradition in Shandong Province, and it is also one of the earliest recorded Chinese embroideries in history. The best of Lu embroidery is silk and hair embroidery. The latter is especially exquisite and unique, and it uses human hair as the embroidery thread.
Milk Soup of Cattail: Milk Soup of Cattail is a kind of soup boiled mainly with common cattail, which is a kind of fresh vegetable in Daming Lake and milk soup. It has always been hailed as the best soup in Ji'nan.
Sweet and sour carp of Yellow River: The sweet and sour carp is traditionally considered as the best of all Shandong dishes.
Steamed Stuffed Buns of Ji'nan: Tourists to Ji'nan will always remember the taste of the famous steamed stuffed buns. With fine choices of materials, exquisite workmanship, and distinctive ingredients, the steamed stuffed buns of Ji'nan are tasty and delicious with various flavors. Steamed Stuffed Buns of Ji'nan have been awarded "Chinese Top Snacks" since 1997. The buns are fast to bake and convenient to buy, making them easy to enjoy. Hence, they receive wide acclaim.
Cao Bao Steamed Stuffed Buns: This famous Ji'nan cuisine was founded in the 1930s. The founder, Mr. Zhang Wenhan, was a simple and honest man, and was nicknamed "Cao Bao", which means "idiot" in Chinese. Cao Bao Steamed Stuffed Buns represent the kind of folk culture, and are characteristic of the thin skin and juicy flavor. More than ten flavors topped with juicy stuffing have been developed. The business is quite a success.
Ming Shi Duo Roast Whole Lamb: As one of the "Top Ten Cuisines" of Ji'nan, the Roast Whole Lamb uses 1-year-old grey goats of Liangshan, baked in a traditional remedy to keep the aroma and taste.
Tiantian Fried Chicken: As one of the "Top Ten Cuisines" of Ji'nan, the fried chicken has an exquisite cooking style and unique flavor. It is especially popular with overseas students.
You may also like: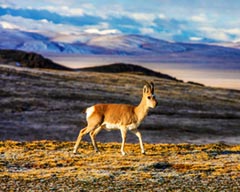 Hoh Xil: Kingdom of Wild Animals
(January 18, 2018)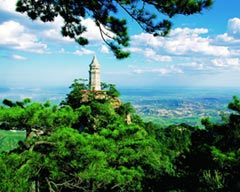 Panshan Mountain of Ji County
(January 11, 2018)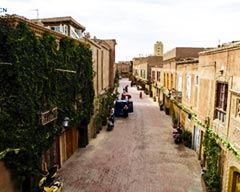 Stories from the Old Town of Kashgar
(January 04, 2018)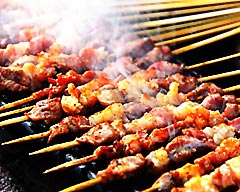 International Cuisine in Urumqi
(December 27, 2017)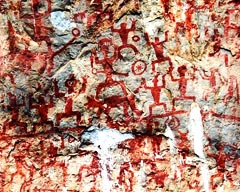 Zuojiang Huashan Rock Paintings, Guangxi
(December 19, 2017)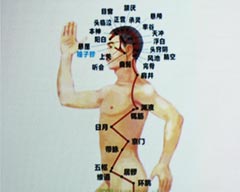 Seminar on Chinese Outlook on Life and Contemporary Value of Chinese Medicine
(December 15, 2017)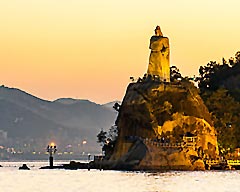 Gulangyu Island: The Island of Music
(December 13, 2017)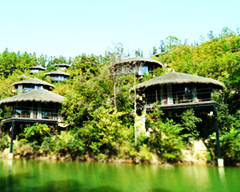 Mogan Mountain Farm Villas
(December 06, 2017)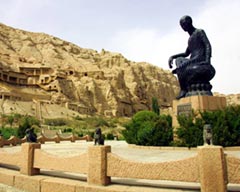 Kuqa: The Old Town on the Silk Road
(November 29, 2017)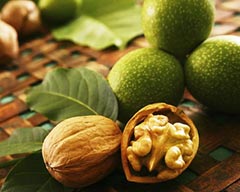 The Walnut Trees of Xinjiang
(November 23, 2017)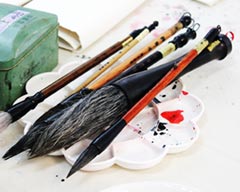 Chinese Ink-Wash Painting at China Cultural Centre, PNCA
(November 23, 2017)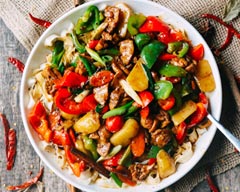 Famous Xinjiang Delicacy: Big-Plate Chicken
(November 16, 2017)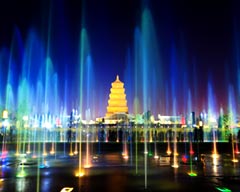 Shaanxi: New Glories on the Silk Road
(November 08, 2017)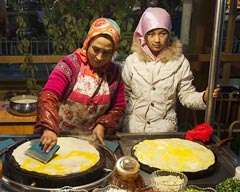 The Bustling Moyu Night Market
(November 01, 2017)