Karachi Holds 65th Annual Flower Show
Written by: Maliha Javed
Posted on: March 01, 2016 |

Comments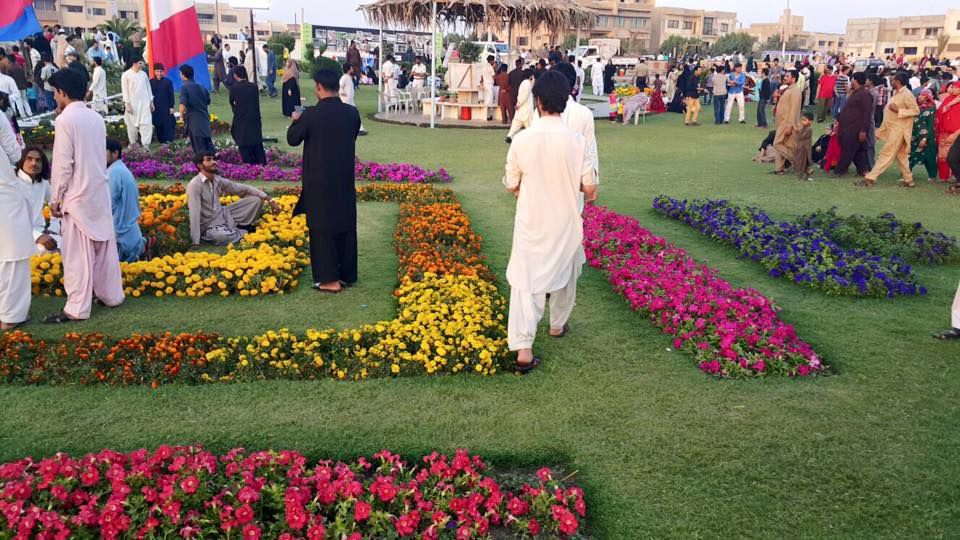 The 65th Annual Flower Show, Karachi
Each year, Karachi celebrates the end of autumn in an exciting and colorful manner with its famous Flower Show. This year, Karachi's Annual Flower Show marked its 65th anniversary at the prominent Sea View Beach Park. The three-day event was held from 26th – 28th February, 2016, with an inauguration at the opening ceremony dedicated specifically to the late Baba-e-Baghbani or Mr. Abdul Karim Khan – founder of the Horticultural Society of Pakistan (HSP) – who passed away at the age of 96 last year. The event had been organized in special collaboration with Defence Housing Authority (DHA) and the Cantonment Board Clifton (CBC).
It was a pleasant change to experience an atmosphere of natural beauty, aroma and vibrant colors, all embellished together in a highly urbanized and increasingly commercial city like Karachi. The event served not only as a recreational activity for plant lovers, but also to create awareness about the importance of plants, trees and flowers among the citizens, as part of an attempt to create a naturally exquisite city.

The event featured elegant displays of a large variety of flowers and plants that were intricately ornamented. The presence of families and children added to the pleasant aura and friendly atmosphere of the event. In addition to the beautiful displays of plants and flowers, this year's event offered a large number of stalls – ranging from organic vegetables and fruits, natural herbs and products, and gardening utensils to outdoor furniture, bird houses, fertilizers, seeds, and much more – making it convenient for one to find all gardening-related products under one roof.
Homegrown items like jam, marmalade, honey, baby vegetables and juices were a big hit with the visitors. The Flower Show aimed to create awareness among the general public about the importance of organic food, vegetables, fruits and dairy products, as well as to enable them to create a positive change starting from their own backyards. From orchids, cactuses, bamboos, marigolds, and roses to coriander, chili, tomato, lemon plants, visitors bought a variety of plants for their homes.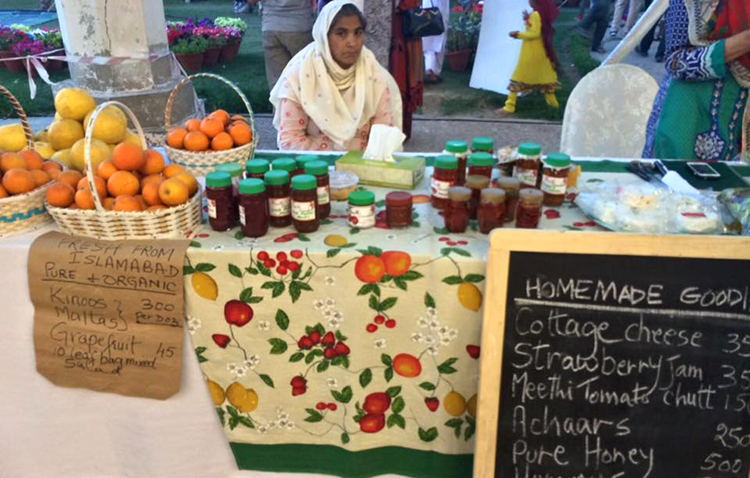 Homegrown food items on sale
A welcome addition to this year's event was the food section, consisting of numerous stalls. Karachi is no stranger to food lovers, and the introduction of appetizing items such as Aloo Samosa, Biryani, Chicken Tikkah, and Seekh Kebab – and of course Karachi's oldest love, Chai – perked up the event to a whole new level this time around.
Events such as the Annual Flower Show are carried out not just for entertainment purposes within a bustling metropolis; they also facilitate the promotion of the beauty and tradition of our city, acknowledging Karachi's rich diversity, and creating awareness among its citizens about the importance of protecting our environment.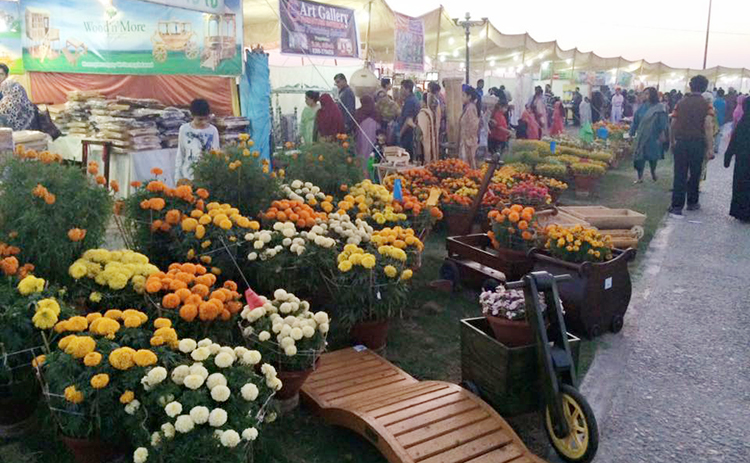 You may also like: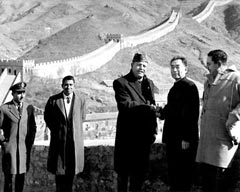 From People to People, Pakistan-China Relations since 1965
(December 12, 2017)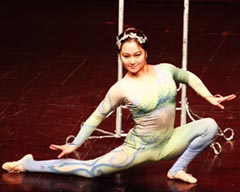 Rhythm of Liaohai Gala at PNCA, Islamabad
(December 08, 2017)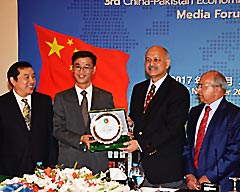 3rd CPEC Media Forum, Islamabad
(November 28, 2017)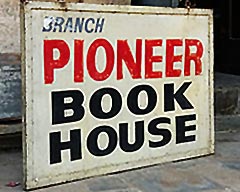 Pioneer Book House, Karachi
(November 24, 2017)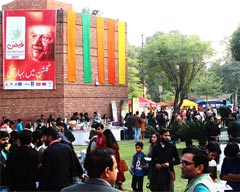 Faiz International Festival 2017
(November 22, 2017)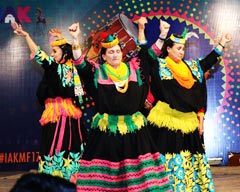 Lok Mela comes to Karachi
(November 17, 2017)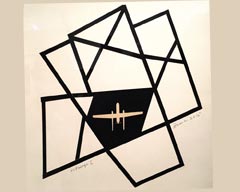 Writing Partition in Urdu
NYU's Urdu Conference
(October 13, 2017)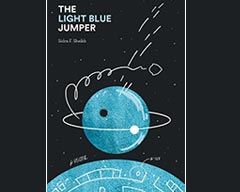 Book Review: The Light Blue Jumper by Sidra F. Sheikh (First Pakistani science fiction novel)
(October 02, 2017)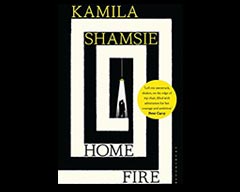 Book Review: Home Fire by Kamila Shamsie
(September 07, 2017)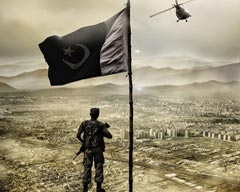 Pakistan's Armed Forces face challenges in 2017 with a New Confidence
(September 05, 2017)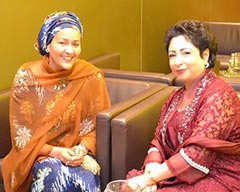 August 14 celebrations at the UN with the Sachal Orchestra
(August 15, 2017)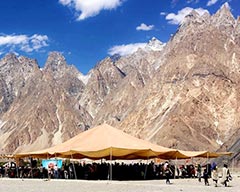 FACE Mela 2017, Passu
(August 10, 2017)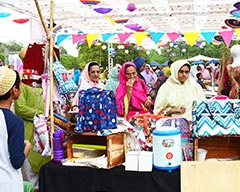 The Bohra Bazaar, Karachi
(August 07, 2017)