Karachi Eat(s) and Makes Merry
Written by: Zahrah Mazhar
Posted on: March 04, 2014 |

Comments | 中文
image take from karachista.com
As Pakistanis, we love food. We like our chutni-slathered bun kebabs but won't turn down a cold coffee to gulp it down with. We love a hot-from-the-pot plate of biryani and will still make room for a piece of banana bread as a post-meal treat. We also enjoy delicately biting into skewers of grilled mushroom and cheese, but give us gannay ka juice and we're just as happy. This glorious celebration of all types of food is exactly why Karachi'ities turned up in big numbers at the very first food festival held in the city, Karachi Eat.
Spread over the gardens of Karachi's iconic Frere Hall, the event wasn't just a treat for the taste buds. It was also a perfect spot for an outdoor outing in the last lingering days of the fleeting Karachi winter. Families, couples, children and all other foodies made the most of the day-long festival which was held on February 22 and 23 – all for a minimal fee of Rs. 200.
The eateries which had put up their stalls at the festival ranged from fine dining restaurants such as Okra and China Kitchen, to bakeries including Pie in the Sky and The Cakery, as well as Karachi's favourite desi joints like Biryani of the Seas and Red Apple. There were 55 stalls in total and the best part was that they had either modified their menus or come with entirely new ones for the festival – all at affordable prices. According to Sara Chapra of Chapra Khan Omari (CKO) Event Architecture, the vendors were told to ideally keep their rates below Rs. 300. "The idea was to have people taste everything. So we asked the eateries to keep the portions small and the prices low."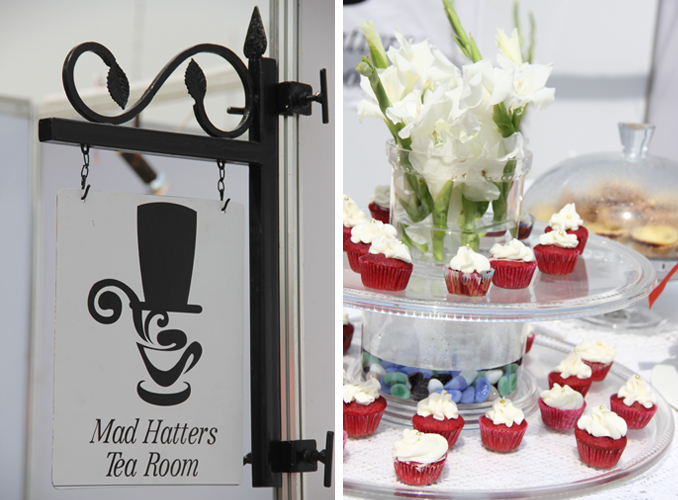 Mad Hatter's Tea Room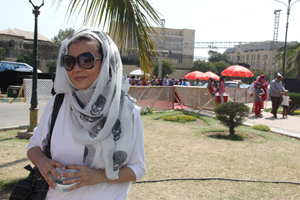 Sara Chapra
Sara, along with Aslam Khan and Omar Omari, came up with the idea of Karachi Eat, not only to enjoy and promote the best of Karachi's local foods, but to celebrate the city. "We wanted the people to take back this city. Reclaim it, come out on the weekend, spend hours at Frere Hall and just have an amazing time," said Sara, her energy and enthusiasm matching that of the visitors who kept coming in even early morning on a Sunday. Sara estimated that around 7,000 to 8,000 people came to the festival on the first day. "Everything was sold out by the end of first day! From what we can tell, the Chapli Kebab House, Okra and The Pantry have been the most popular choices for people."
Invitations were sent to every food joint in the city – except for foreign franchises. "We wanted purely Karachi food. This event is all about the city and what better way to represent it then its own food. Obviously getting everyone on board wasn't easy when you're doing an event for the first time. But after the tremendous response we've gotten, I'm positive next year we'll have even more outlets with us!"

Gearing up to serve
Neither C, K or O are involved in the food business – simply put, they love food. "We're foodies and more importantly, we love this city," said Omar. "This festival is about the spirit of Karachi and taking pride in what is ours. We chose Frere Hall as the venue because it is a communal space for Karachi and belongs to every resident."
The organisers made the most of the spacious gardens and did an excellent job in setting up plenty of tables and chairs, keeping a separate section for children's activities and even lounges for those who wanted their own space. Even though the weather got a tad warm during the daytime, there weren't any complaints. Familiar tunes blaring out of the speakers and familiar faces with plates in their hands turned the entire festival into one big picnic.
The festival ended at 10pm on both days, with the Frere Hall lit up bright and colourful and the cool evening breeze making the hot and fresh food even more enjoyable. Sara and Omar agreed that Karachi Eat will be back next year and the years after. "Perhaps we'll push it back a little towards winters for better weather," said Omar while dipping his feet in the fountain at Frere Hall. Needless to say, Karachi'ities have already accepted the invitation to the lavish spread at next year's Karachi Eat Food Festival.
Bites to remember
Mini bun kebabs from Nano's Hyderabadi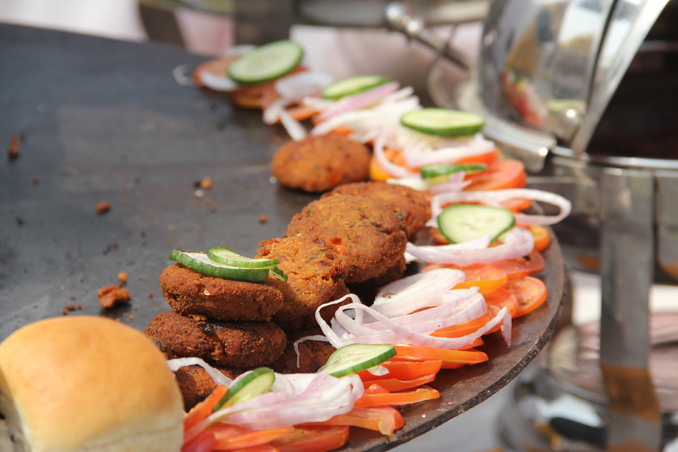 Bun kebabs by Nano's Hyderabadi
Mini buns with homemade beef patties topped with chutni made of garlic, coriander and chilli – perfect to fulfil the craving for something light but full of flavour
An icy blend of sweet and salty perfect for under the sun, especially when the smoke from the nearby stoves and grills got too much
Chapli Kebab with naan from Chapli Kebab House
The long queue at the Chapli Kebab House was testament to how well they were doing, and why wouldn't they – they kept churning out piping hot kebabs one after the other and served them with fresh nans for only Rs. 100
Marshmallows with Chocolate Fondue from Mad Hatter's Tea Room
For Rs. 50, one got to indulge in the childhood delight of dipping one melt-in-your-mouth marshmallow in a divine pool of chocolate and then in a plate full of colourful sprinkles
Cake Off (Baking competition)
The baking competition on the first day of the festival was a feast for the eyes as the competitors made beautiful cakes adorned with sugary figurines of Karachi's iconic buildings, its peoples, colourful trucks and rickshaws, and even the police wallahs. The theme – 'Karachi Karachi hai Yaar'
Crowds around The Cakery to sample its offerings
All photographs have been provided by Ayesha Mir
You may also like: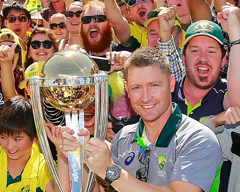 Australia Pulverizes New Zealand to Bag World Cup 2015 Trophy
(March 30, 2015)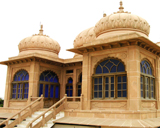 The Undying Grandeur of the Mohatta Palace Museum
(March 29, 2015)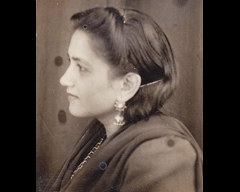 Ada Jafarey: A Tribute
(March 27, 2015)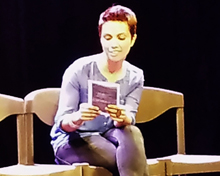 Me, My Mom & Sharmila: Fawzia Mirza and the Brown Woman
(March 26, 2015)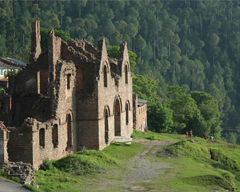 Silk Road: The Picturesque Mansehra and Abbottabad-VI
(March 25, 2015)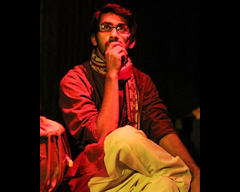 Azeem Hamid and the Independent Theatre Company
(March 25, 2015)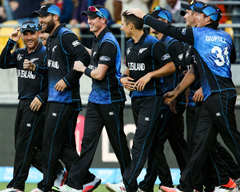 New Zealand to Choke South Africa and India to Overpower Australia?
(March 24, 2015)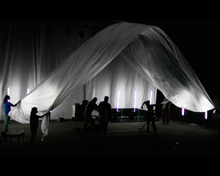 NAPA International Theatre Festival 2015: 'Among Fog'
(March 20, 2015)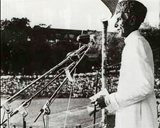 Pakistan Resolution Revisited
(March 20, 2015)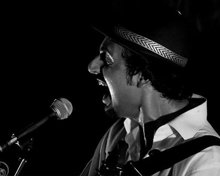 Faizan Tirmizi - The Ideology of an Aspiring Musician
(March 12, 2015)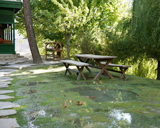 Hunza Valley: A Fine Balance between Tradition and Modernity
(March 10, 2015)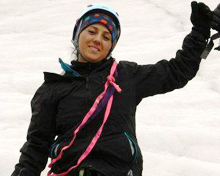 Samina, we are proud of you!
(March 06, 2015)