Karachi Eat 2017: The City's Foodie Heaven
Written by: Hurmat Majid
Posted on: January 23, 2017 |

Comments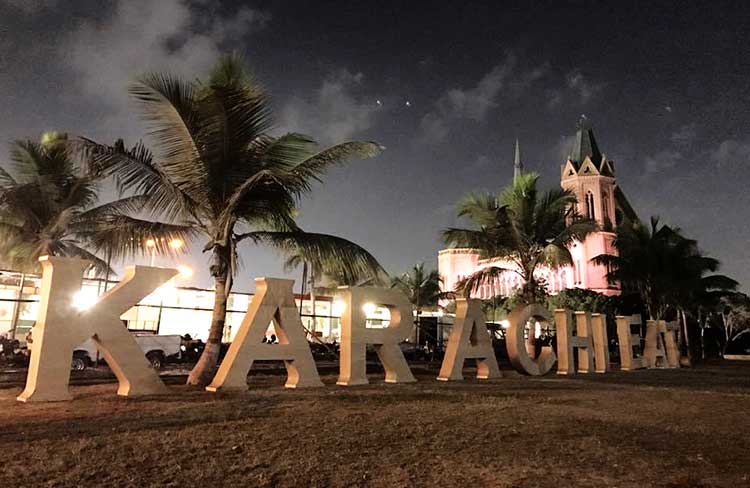 The Karachi Eat Festival 2017
Like the past two years Karachi Eat 2017 was a raving hit, in spite of being postponed for a week after unexpected rains swept the city last week. A whopping 95 stalls showcased a variety of foods at the three-day event at Frere Hall, Karachi. From notable eateries like Cosmopolitan, The Sauce, Lals and Chapli Kabab House to new comers such as Naye Namoonay and 8Teas, the festival was truly a foodie's heaven.
Getting down to business, let's see how most of the popular stalls faired. Khaosuey and Waffles seemed to be trending at the festival this year, and as many as four or five stalls offered them.
The Waffle Battle
Bond Steet Waffles, The Waffle Cart, Wall's and Coco 9 all offered their own take on the popular breakfast option. We tried Coco 9's waffle on a stick and Bond Street Waffles' basic waffle, and the two had a close contest. Where one was handy and a true festival food, the other had greater variety and kept true to tradition.
In the end, our vote went for the waffle on a stick, as it was fun to eat and stayed true to the spirit of the festival.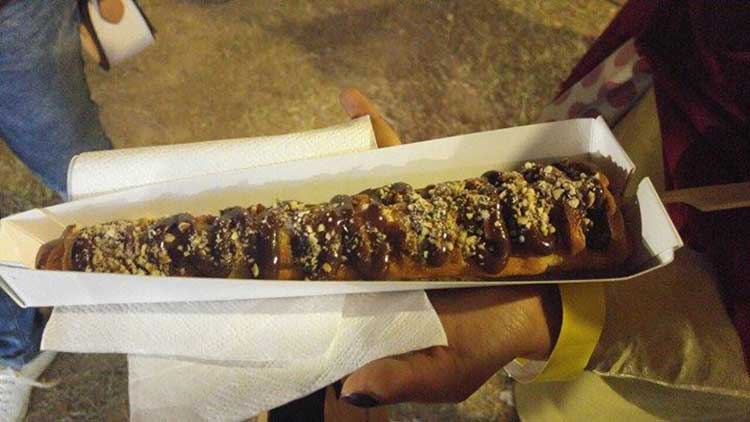 Waffle on a stick by Coco 9
A Game of Khaosuey
Another popular dish at the festival was Khaosuey; at least four stalls carried it including Saniya's Kitchen, TemptAsia and Khaosuey 2.0.
The internet had been raving about Khaosuey 2.0 so we tried that first, but the dish did not live up to the hype, as the pasta was watery and the sauce lacked seasoning. We understand that there's only so much meat that can be added to a dish being sold at a festival, but three tiny slivers of chicken did not justify the Rs. 300 price tag attached to the dish.
Although we did not try the khaosuey at any other stall, we did hear a lot of good things about the Khaosuey at Saniya's Kitchen.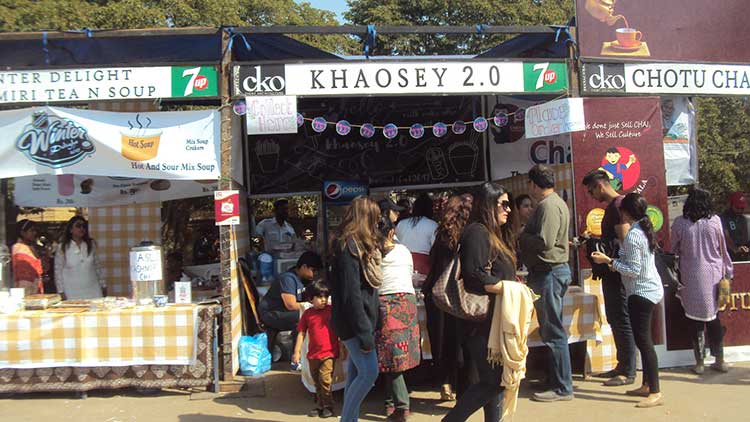 All Those Samosay
Understandably, a lot of stalls had samosay, a failsafe option that is invariably loved by Pakistanis. The 8Teas samosa shots won the show: six mini samosas with chicken or meat filling at a 100 bucks were a total steal. They were actually the first item we had the pleasure of trying at the festival, which set the right tone for the rest of our food adventures.
The Unusuals
Similar to every other Karachi Eat, this year too there were some stalls that brought forth many unusual dishes to the festival. Here's our take on what flew and what flopped: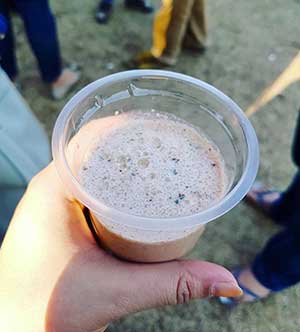 The Nayay Nanoonay pan shot
The Naye Namoonay 'Pan Shot'
This was essentially a diluted Meetha Pan flavoured milkshake, and although many people found it revolting, that wasn't the case with yours truly. I'm all for quirky flavours, so I loved the drink. It had this refreshing quality, and it woke me up as we were headed to Karachi Eat after a long day at work.
Bubblegum Flavoured Chocolate at Naye Namoonay
This was the first time we had good artisan chocolate that didn't break the bank. The bubblegum flavour was very pronounced. The stall made its first appearance at Karachi Eat this year and only operates on Facebook at the moment, but is hoping to open a permanent shop soon.
Pan Flavoured Chocolate by Coco 9
Coco 9 had a quite surprising Pan flavoured chocolate as well, which was very easily deceptive with a pronounced pan flavour that we welcomed. The stall had many unique features, like their 20 layered chocolate cake which was a raving success as well. Coco 9 is a bake boutique that deals in artisan cakes and operates on Facebook.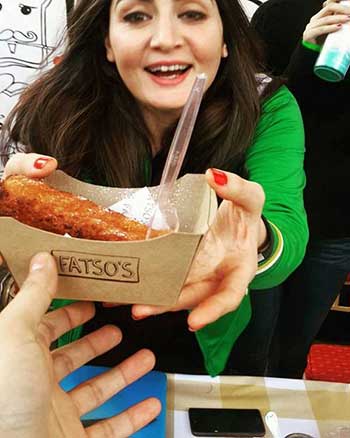 Fatso's French Toast
The Cremé Brulee French Toast at Fatso's
This was one of our favourite desserts by far. The big slice of French brioche dipped in a custard/french toast batter was right out of a dessert fairy tale. The toast was crisp on the outside and soft on the inside, with just the right amount of sweetness. The taste was cut through by the slightly burnt brulee taste that provided an ideal amount of relief from the sweetness.
Fatso's is a small catering business that deals with both sweet and savory catering options. They can easily be found on Facebook.
The Hit and the Miss
Juicy Lucy
Last year, the one stall that made a lot of waves was Churros and Choc. This year, that team returned with 'Juicy Lucy', a stall that sold a beef burger with a Gouda cheese filled patty. Since last week, when the event opened for a few hours before it was postponed, the Juicy Lucy burger was all the rage, so naturally we put it to the test.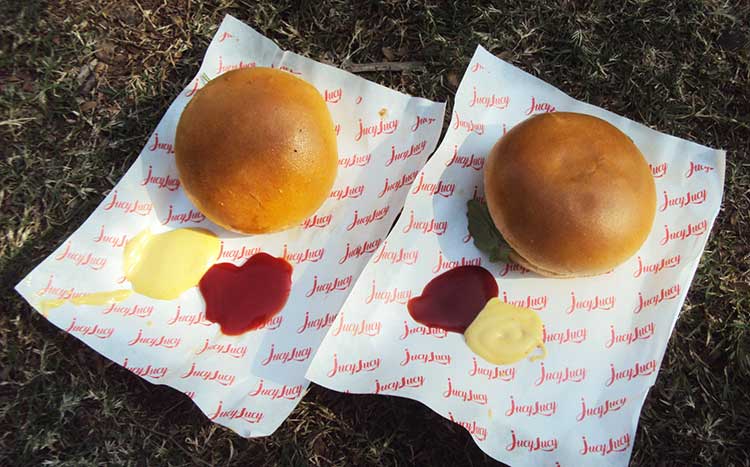 The Juicy Lucy Gouda filled burger
Without any exaggeration, it took us an hour in line to buy that burger, but it was worth all that time. It was an honest burger without any trimmings; they had earlier decided to serve fries with it but that was taking too long so the team decided to cut the time by half, simply by ditching the fries and knocking the price down by fifty rupees. The burger had a perfectly round, fresh bun which held the Gouda filled patty and arugula instead of the traditional ice-berg lettuce. It was finished off by a mustard sauce that had us swaying. It should be noted here that we have no particular love for mustard, but this particular sauce was the perfect tangy way to cut through the meaty burger.
In an Instagram post, Rayyan Durrani, the brains behind the operation mentioned turning over 45 patties every 6 minutes. All we can say is: Bravo, chef!
Soi
We love seafood, and don't like it when it's mistreated. A lot of good things had been said about Soi's wasabi prawns, so with high hopes we made our way to the stall to try some – and we were sorely disappointed. The prawns were supposed to be coated in crispy batter, but the coating remained undercooked and there was a burst of uncooked flour in our mouth that we couldn't get over. Another issue was the uneven drizzle of wasabi, so while the top layer was floury and dry, the bottom was drenched in wasabi and made for a very unpleasant culinary experience. What makes us sadder is that the prawns were of very good quality, but even that couldn't save the dish from being the disaster that it was.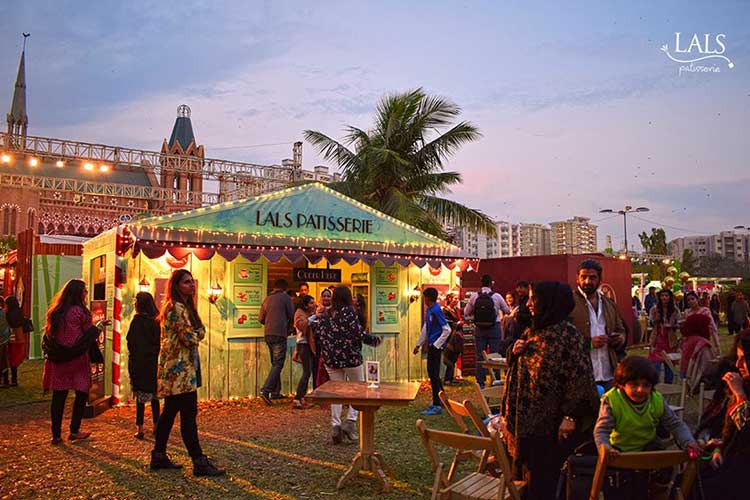 Karachi Eat always brings some amazing foods for the city to enjoy. This year, too, we have our pick of what restaurants to visit soon and what dishes to hunt for all over the city!
You may also like: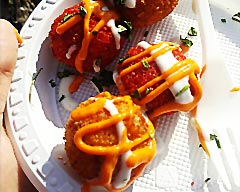 Karachi Eat 2018: The Good & the Bad
(January 16, 2018)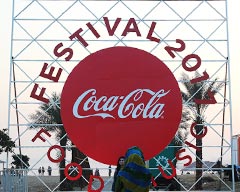 Coke Festival 2017 comes to Islamabad
(December 11, 2017)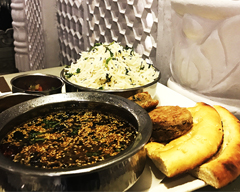 Food Review: Rahdaari
(December 07, 2017)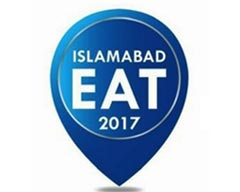 Islamabad Eat 2017: Don't Speak, Just Eat
(November 14, 2017)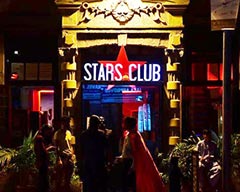 Stars Club: Karachi welcomes its first film-themed café
(November 06, 2017)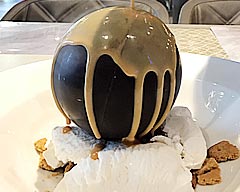 Food Review: Browns, Islamabad
(October 19, 2017)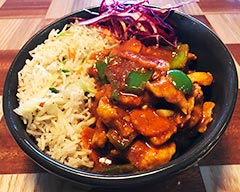 Wok Fusion Café
(October 09, 2017)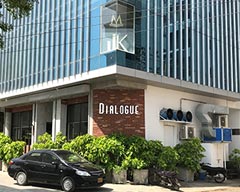 Food Review: Dialogue Restaurant, Karachi
(September 29, 2017)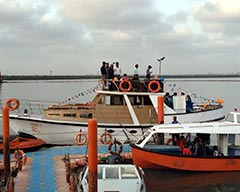 Savor Boating and Restaurant: A Unique Experience
(September 08, 2017)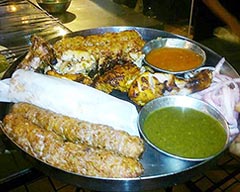 Boat Basin Food Street, Karachi
(August 25, 2017)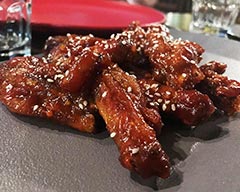 Food Review: #EAT, Islamabad
(August 11, 2017)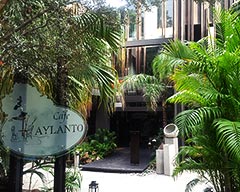 Food Review: Café Aylanto, Islamabad
(August 04, 2017)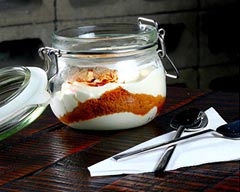 Food Review: Soi Asian Bistro, Karachi
(July 28, 2017)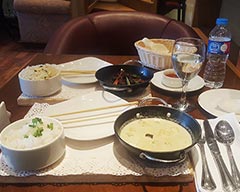 Food Review: The Chinese Café
(July 21, 2017)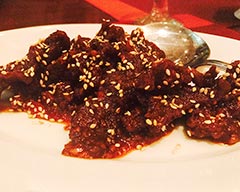 Food Review: Yum Chinese and Thai Restaurant
(July 14, 2017)