Khayaal Festival 2015: 'Post Revival of Pakistani Cinema'
Written by: Mir Sanaullah Khan
Posted on: December 01, 2015 |

Comments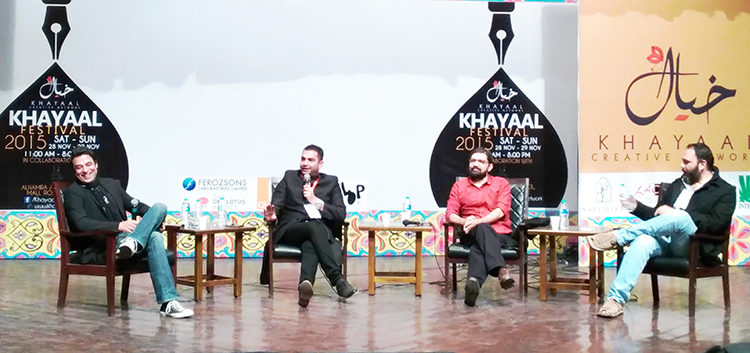 (l-r) Adnan Sarwar, Sarmad Khoosat, Farjad Nabi and Jami Mahmood
The second iteration of the highly acclaimed Khayaal Festival was held in Lahore on 28th and 29th November, graced by artists from all over Pakistan who have contributed to broad spectra in the realm of culture. The theme of this year's event was 'Pushing the Boundaries'. Perhaps one of the most important debates in literary circles today concerns the revival of our film industry. The release of revolutionary films in the last decade such as Khuda Ke Liye (2007) and Bol (2011) has paved the way for a slow and steady revitalization of the industry. But now that we are moving past that phase, what's next for Pakistani films? Four artists responsible for the ongoing renaissance of the film industry were invited to discuss this pertinent issue. The panel consisted of Sarmad Khoosat, Jami Mahmood, Farjad Nabi and Adnan Sarwar, the creators of Manto, Moor, Zinda Bhaag and Shah, respectively. The discussion was moderated by Adnan Sarwar.
"Is the revival phase over?" asked Adnan Sarwar. Farjad Nabi answered in affirmative with a big smile on his face. He recalled that when Zinda Bhaag was released in 2013, it was shown on 24 screens all over the country. However, today, Pakistan has 80 screens catering to cinema lovers. Farjad believes the field is open for everyone to experiment and express their creativity in the coming two years or so, before heavy competition kicks in. Sarmad Khoosat added that historically, creative space in Pakistani cinema was very thin, and only films based on a pre-existent formula were welcomed, which fortunately is not the case anymore.
Even though the number of theatres has increased, there is still pressure from the distributors, Jami complained. Moor was highly popular with critics and box office alike, but it was soon taken down due to other shows going on houseful. This sort of attitude from the distributors is discouraging, he added.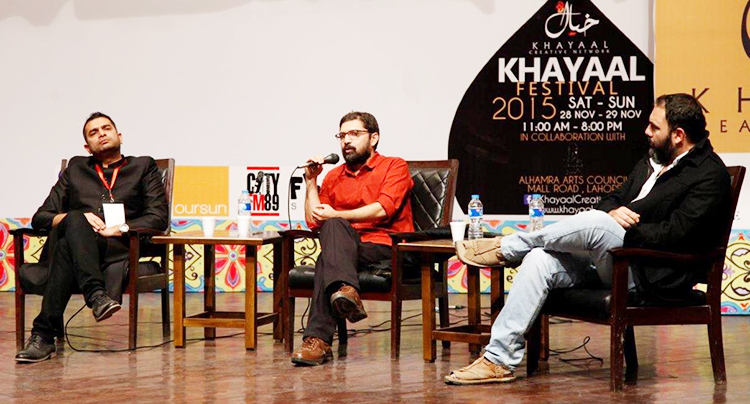 Society and cinema go hand in hand, said Sarmad Khoosat. Cinema plays a major role in shaping the opinions of a society. For instance, for the American people, North Koreans, Russians and Jihadists are the enemy, not because of their foreign policy, but because of the way Hollywood portrays them. Should the film industry just stick to rom-coms, or should it play a role in educating the masses? Variety is essential, according to Khoosat. Everything depends on how directors package their movies. Sometimes they have to compromise on their creativity in order to cater to public demand. The extent to which the compromise is made is of course up to the director.
Jami expressed his disapproval of the recent obsession with "item numbers". He quoted Bollywood films Dabangg and Bajrangi Bhaijan as examples: in the former, Munni made 150 Crores, while in the latter, another Munni made 500 Crores. He remarked that the idea of making a woman dance just to make extra money is bizarre, and that films can make money through more creative ways. He added that the battle between creative films and masala films will continue, even in Hollywood.
Jibran Nasir, the renowned human rights activist and lawyer, was also in attendance. He asked what steps were being taken by the directors or the artist community in general to deal with stricter censorship from the state in the future. Adnan Sarwar didn't seem optimistic about any revolutionary resistance. He believed the issue must be tackled diplomatically; this way they would have more time to push for reforms gradually. "I don't want authorities coming into the studios and asking me to shut everything down. I want to work in the little space I've got", he said emphatically. However, Sarmad, Farjad and Jami criticized Pakistan's censorship policies. They stated that while there is not much that can be done about the laws, censorship issues can be avoided by turning to creativity. There is always a way to subvert censorship; it's up to the director's ingenuity to undermine them, Khoosat said, winking at the crowd.
The filmmakers also discussed their upcoming ventures with the audience. Jami said that he is currently working on a film titled 'Downward Dog', a black-and-white film based on Karachi in 1920. Farjad is working on a movie titled 'Jeevan Hathi', which is based on the media. Adnan and Sarmad confirmed that they are working on romantic movies.
The discussion was brought to an end with the panelists acknowledging and appreciating the efforts of female directors in the Pakistani film industry, who had not received adequate representation in the past. The first day of the Khayaal Festival concluded with Peshawar-based band Khumariyaan taking the stage and entertaining the audience with their exhilarating rock tunes.
RELATED ARTICLES:
You may also like: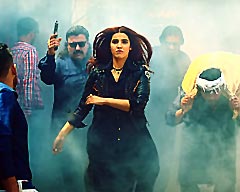 Film Review: Parchi
(January 08, 2018)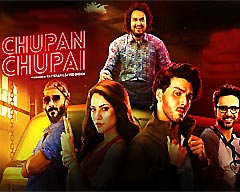 Film Review: Chupan Chupai - A Comedy of Literal Errors
(January 03, 2018)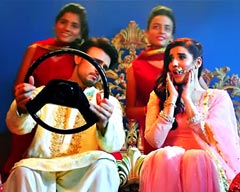 Parchi: Redefining Music Videos
(January 01, 2018)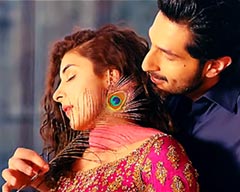 Film Review: Rangreza
(December 26, 2017)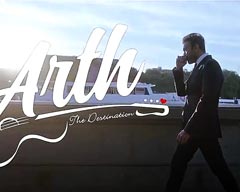 Film Review: Arth - The Destination
(December 22, 2017)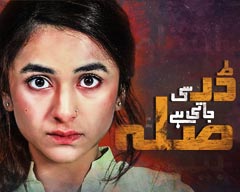 Drama Review: Dar Si Jati Hai Sila
(November 20, 2017)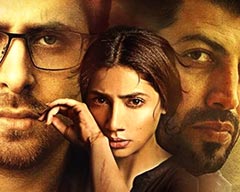 Film Review Verna: hell hath no fury as a woman scorned
(November 19, 2017)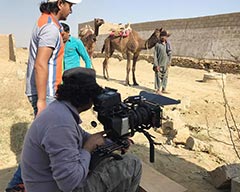 Farhan Alam: Director of 'Saawan', Pakistan's Nomination for the Oscars
(September 28, 2017)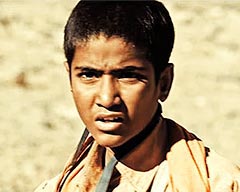 Film Review: Saawan
(September 19, 2017)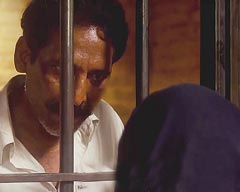 Film Review: My Pure Land
(September 18, 2017)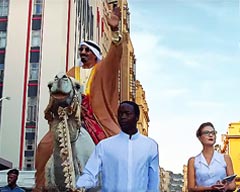 Film Review: Na Maloom Afraad 2 - Forgettable, If Not a Complete Failure
(September 05, 2017)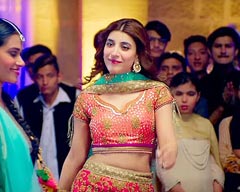 Film Review: Punjab Nahi Jaungi
(September 03, 2017)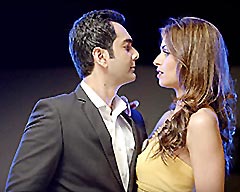 Film Review: 'Chain Aye Na,' - What true love is not!
(August 17, 2017)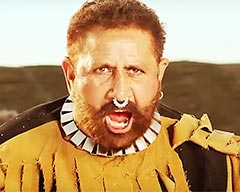 Film Review: Geo Sar Utha Kay
(August 15, 2017)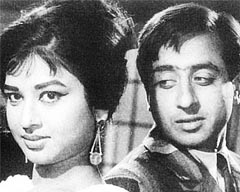 70 Years of Changing Tides in Pakistani Cinema
(August 01, 2017)