Back with a Bang - Labels Store Re-launch
Written by: Amna Javed
Posted on: January 17, 2016 |

Comments | 中文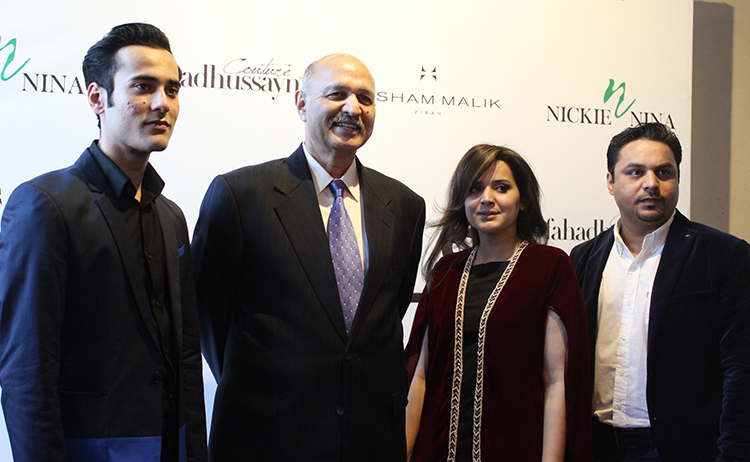 (l-r) Hisham Malik, Senator Mushahid Hussain, Amna Badar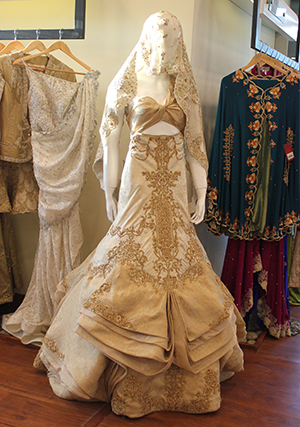 Hisham Malik's 'Zirah'
At an intimate evening of fresh juices, canapés and high fashion, Amna and Badar Afzal hosted the soft launch of the pioneer mulitbrand store, Labels. The store launched its retail presence in Islamabad back in October 2014, and has now relocated to Jinnah Super Market in F-7. Labels aims to introduce fashionistas in the capital to an eclectic panel of designer brands from Lahore, Karachi and Islamabad. It has brought to town a balanced mix of designers covering a variety of price points and diverse tastes to cater to a varied clientele. The industrious Amna Badar, owner of Labels Islamabad, worked really hard to set up the new store that houses renowned names such as Fahad Hussayn, Nickie Nina, Hisham Malik, and Sobia Zuha, among others.
At the soft launch, Hisham Malik - a known name in haute couture – inaugurated his studio at the Labels Store with his intricately designed ready-to-wear line, 'Zirah'. His collection offered a perfect blend of western and oriental cuts and received great appreciation from the visitors. Besides Hisham, the store also features Nickie Nina and Fahad Hussayn studios which attracted a lot of attention from the visitors.
Guests from different walks of life, including parliamentarians, thronged the store to show their support to the thriving fashion industry of the country. Senator Mushahid Hussain praised the entire team of Labels for all their efforts in setting up the new store. Also among the visitors was Senator Nuzhat Sadiq who admired the collection of designers at the store.

Fahad Hussayn and Nickie Nina Studio at Labels Islamabad
Offering a multitude of brands under one roof, Labels has been a valuable addition to the capital's fashion scene; from casual day-wear to haute couture, the roving client is spoilt for choice.
You may also like: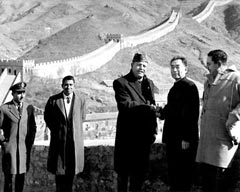 From People to People, Pakistan-China Relations since 1965
(December 12, 2017)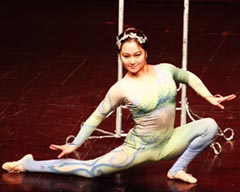 Rhythm of Liaohai Gala at PNCA, Islamabad
(December 08, 2017)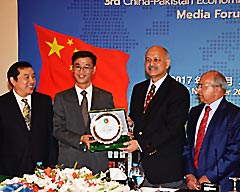 3rd CPEC Media Forum, Islamabad
(November 28, 2017)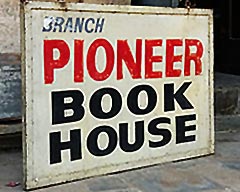 Pioneer Book House, Karachi
(November 24, 2017)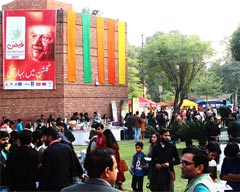 Faiz International Festival 2017
(November 22, 2017)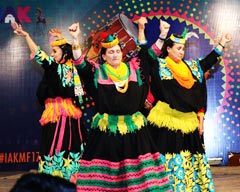 Lok Mela comes to Karachi
(November 17, 2017)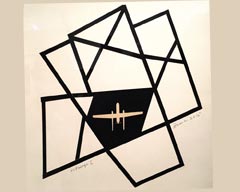 Writing Partition in Urdu
NYU's Urdu Conference
(October 13, 2017)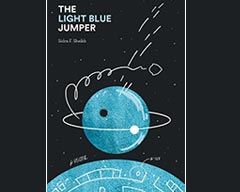 Book Review: The Light Blue Jumper by Sidra F. Sheikh (First Pakistani science fiction novel)
(October 02, 2017)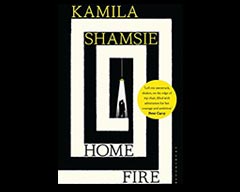 Book Review: Home Fire by Kamila Shamsie
(September 07, 2017)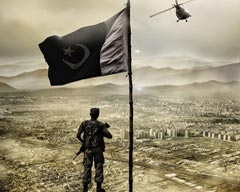 Pakistan's Armed Forces face challenges in 2017 with a New Confidence
(September 05, 2017)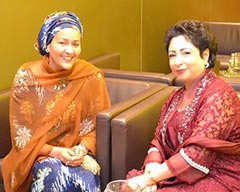 August 14 celebrations at the UN with the Sachal Orchestra
(August 15, 2017)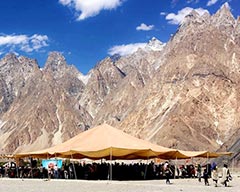 FACE Mela 2017, Passu
(August 10, 2017)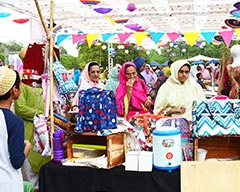 The Bohra Bazaar, Karachi
(August 07, 2017)