LAHORE LITERARY FESTIVAL 2014 - DAY III

Posted on: February 26, 2014 |

Comments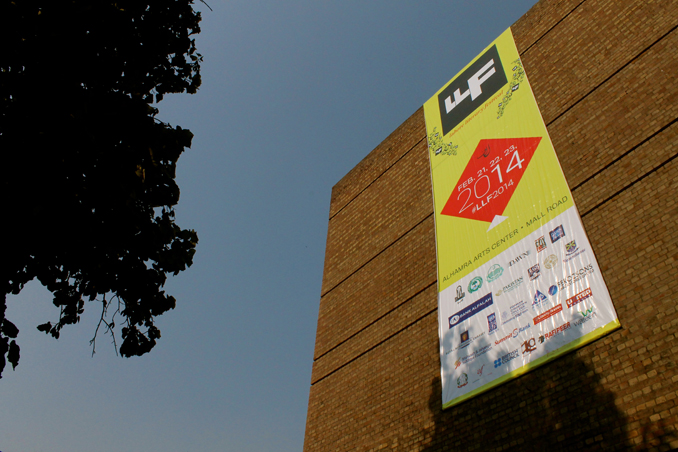 'Dharkan: A Photographic Adventure Through Pakistan' – Abbas Hussain
Photographer Mobeen Ansari's session with Nadia Jamil, was an intense and gut wrenching one. He traced his journey through the years and his travails of having to deal with a hearing impediment since his childhood. An attack of meningitis causes him to lose a sense of hearing and smell, which in his words is not a disability but more of a challenge that he feels he has to surmount. A slideshow of some of his best works was shown to the audience while he narrated the background of each of them. His photographs of the Kalaash valley taken during night time were spellbinding, capturing the vast sky with innumerable glittering stars over dusky mountains bathed in moonlight, and a lone tent which glowed in the light of a gigantic torch inside.
Many of his images of nature looked like paintings, especially those of the walled city taken during dusk. Mobeen Ansari is also a painter and his artistic talent percolated in his pictures. Moderator Nadia Jamil described one of her photo shoots with Ansari that had taken place at the crack of dawn in the walled city in which the two walked through the small colonies of the area, knocking at random people's doors as they woke up in the morning, asking them if they could be photographed.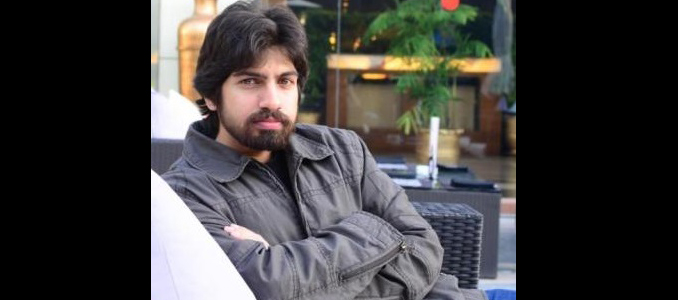 Mobeen Ansari
Ansari's pictures of unsung heroes included a sanitation worker who worked for a small amount of Rs. 5,000 per month. The grotesque image of the man submerged in the gutter waste up to his neck had a backstory as powerful as the shot itself. When Ansari had asked the individual as to why he didn't choose any other profession and resorted to this dangerous and thankless job the worker had replied: "I do this for Pakistan since someone has to do this out of sheer necessity for the sake of our country and the proper functioning of its sewerage system."
Another image of a woman distributing food to a large group of people on the road formed a part of the slideshow. The woman had been perturbed by an incident which took place in her neighbourhood in which a man killed his two children after watching them battle starvation for many days. She started a free kitchen for the poor living in her neighbourhood and her small set up grew into a facility that catered to hundreds of people that too in one of the most dangerous areas of Karachi.
Mobeen Ansari's photographs of noted public figures such as Attiqa Odho, Jehangir Khan and Edhi Amin were also shown and the session was a part of the book launch of Dharkan: The Heartbeat of Nation, which is a compilation of some of his works.
The session concluded with a standing ovation from audience members who were bowled over by Ansari's courage, patriotism and talent.
'Love in the Season of Mangoes' – Salma Chaudhry
Navid Shahzad talking to Mohammad Hanif is always a treat to listen to, for Hanif's humour and Shahzad's wit keeps the audiences engaged throughout. Hanif's joking answers and sarcastic sense of humour in the panel at the Literary Festival made the audience crack up throughout the session. "It was a failed journalist's revenge", responded Hanif when asked a question about A Case of Exploding Mangoes. "You see, journalists are ambitious and lazy people", he said candidly, "and that's a lethal combination." The audience practically fell off their seats laughing as Navid read a letter Hanif had written to Manto.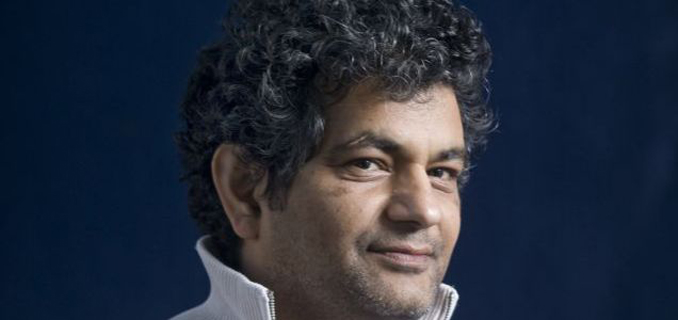 Mohammad Hanif
Conferring upon the roles of a writer Hanif said that you take on many roles as you write, just as is the case in your everyday life, "but it's easy in novels to escape some of these roles." To a question from the audience Hanif said, "You should at least read two books at a time, as reading only one book can prove to be treacherous." Hanif's inspiration in reading and writing is anything that he likes to read. "I read newspapers a lot, especially Urdu columns; some are brilliant and others are complete non-sense but they do inspire me to create my own stories."
'The Rise and Fall of Masala Films' – Abbas Hussain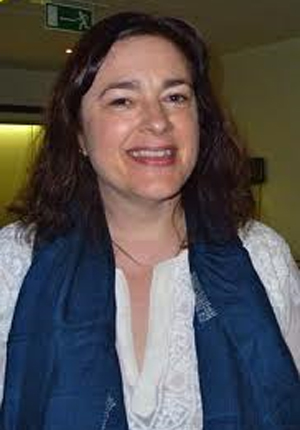 Rachel Dwyer
Professor of Indian cultures and cinema at SOAS (University of London) Rachel Dwyer gave her perspectives on 'The Rise and Fall of Masala Films' in a session with a Bollywood twist to it, as audience members were treated to visuals of popular songs and scenes from iconic Bollywood films. Through a PowerPoint presentation, Dwyer identified the key ingredients which constitute a quintessential 'masala' flick, highlighting salient features such as a dashing hero who saves the day, action scenes, and foreign locations, among others. Each listed component was followed by a relevant video clip.
She exemplified the dashing hero bit with stalwarts such as Amitabh Bachan and his 'angry young man' persona, and Shahrukh Khan, drawing on his role in Karan Johar's blockbuster Kal Ho Na Ho in a scene where he is standing on a boat, his hair flying in the wind as Jaya Bachan's character sits in her room praying for an angel to solve the problems faced by her family; "That's Shahrukh Khan there, the angel in New York", commented Dwyer to the amusement of the audience. An action scene from Salman Khan's cult film Dabang was incorporated to demonstrate the importance of action.
A discussion post the presentation focused on how Hindi cinema had become more westernized over the years. The 'masala' film, it was agreed upon, was very much relevant and, contrary to the title of the session, had not fallen. Moderator Mira Hashmi spoke about her fascination with yesteryear actor Rishi Kapoor and Dwyer discussed other vintage heroes such as Rajesh Khanna, Raj Kapoor and Ranbir Kapoor.
All that was missing was popcorn it seemed as the session almost created the environment of a cinema showing a Bollywood film.
An interactive discussion with the audience members focused on how lines were being blurred between mainstream and off-beat cinema and the influence of Hindu mythology in the 'masala film'.
'Book Launch: The Gift' – Aleeza Rasool
The last day of LLF 2014 also saw the launch of a number of books. One of these was Florence Noiville's tale titled The Gift. Being an anthropologist, the book's title was what led me to attend the session as one of the classic works in the anthropology of exchange is similarly titled. But to my surprise the two works are not similar in anyway. Noiville's book is the tale of a woman whose mother is a manic-depressive. The book traces the mother's disease from the daughter's point of view and aims to highlight how the illness of a loved one can impact one's entire outlook towards life. Noiville related that such problems are very much real and many of her readers tell her that, "This is our story."
K. Anis Ahmed who was moderating the session asked Noiville if mental illnesses such as bipolar disorder and depression have stigmas associated with them within France as such was the case with the societies of the sub-continent. Noiville replied that the stigma had significantly gone down in recent years but still existed in some people's heads.
"I wish to bridge the gap between science and literature through my work. I wish to explore the contours of mental disorders through my work," were Noiville's closing remarks.
RELATED ARTICLES:
You may also like: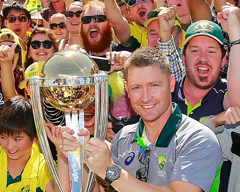 Australia Pulverizes New Zealand to Bag World Cup 2015 Trophy
(March 30, 2015)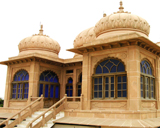 The Undying Grandeur of the Mohatta Palace Museum
(March 29, 2015)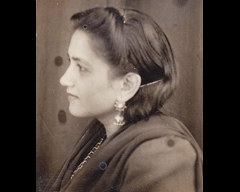 Ada Jafarey: A Tribute
(March 27, 2015)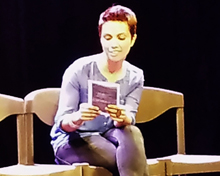 Me, My Mom & Sharmila: Fawzia Mirza and the Brown Woman
(March 26, 2015)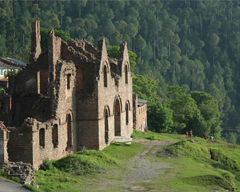 Silk Road: The Picturesque Mansehra and Abbottabad-VI
(March 25, 2015)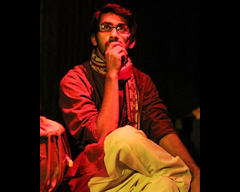 Azeem Hamid and the Independent Theatre Company
(March 25, 2015)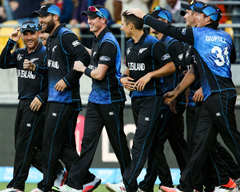 New Zealand to Choke South Africa and India to Overpower Australia?
(March 24, 2015)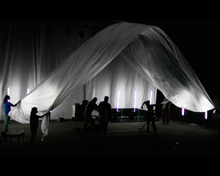 NAPA International Theatre Festival 2015: 'Among Fog'
(March 20, 2015)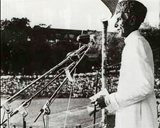 Pakistan Resolution Revisited
(March 20, 2015)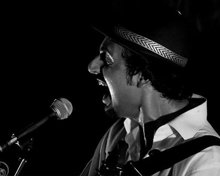 Faizan Tirmizi - The Ideology of an Aspiring Musician
(March 12, 2015)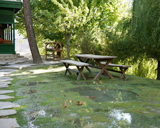 Hunza Valley: A Fine Balance between Tradition and Modernity
(March 10, 2015)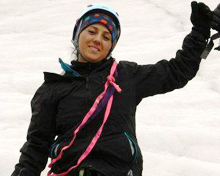 Samina, we are proud of you!
(March 06, 2015)