Lahore Literary Festival 2015: Day II

Posted on: February 21, 2015 |

Comments
---
Do all roads lead to China?
(l-r) Peter Oborne, Senator Mushahid Hussain, Andrew Small and Hasan Karar
On the second day of the LLF, Peter Oborne led the panelists through a comprehensive and thoroughly engaging discussion on China's relations with Pakistan, premised on Andrew Small's recently published book, The China-Pakistan Axis: Asia's New Geopolitics.
Small began with a brief overview of his book, going over the dynamics of Sino-Pak relations by highlighting key historical trends and turning points, and giving his analysis on where bilateral ties were seen as heading. Senator Mushahid spoke on the foundations of the resilient Sino-Pak relationship, and highlighted its significance in view of the regional context, specifically the U.S. pivot to Asia, the emerging alliance between Obama and Obama, China's focus on developing its Western region, and China's role in the post-drawdown Afghanistan. Hassan Karar emphasized that Sino-Pak relations needed to be seen in the broader context of China's relationship with other countries in the region, arguing that for China, Pakistan constitutes only part of a bigger puzzle forming regional economic integration.
The audience was brought into the discussion and there rose to the fore a number of pertinent issues that the panelists were able to weigh in on. One question was on the Chinese perception of U.S.-India relations which appeared to have taken on strength recently, especially after the U.S. rebalance. Small expressed the view that while China might look at them with some level of apprehension, it also saw the potential for improvement of politico-economic ties with India, given the latter's emergence as an economic power. Another question brought up the issue of whether a formal nuclear deal existed between China and Pakistan, and what that meant in view of the U.S.-India nuclear deal. Senator Mushahid pointed out that although China had always featured as a deciding factor in U.S.-India relations and especially so on the point of these two countries hammering out a nuclear deal, Modi had taken on a more aggressive policy approach towards this and was bringing regional countries actively into the equation; however, he continued, these developments should be seen in a balanced light, and referenced how Obama, in his recent visit to India, had pressed Modi to do more to engage with Pakistan.
Speaking on a fundamental premise of Small's book in which he argues that Sino-Pak ties were born of strategic concerns viz-a-viz India, one audience member questioned whether this premise held ground in view of the recent upswing in Sino-Indian ties and Pakistan's key geostrategic role, independent of that, in China's new plan for regional economic integration. Small expressed the view that India had definitely played a defining role in Sino-Pak ties, referencing the Indo-China war was in which Pak-China relations had taken on added momentum, and the pressure on Sino-Pak relations during the time of improvement in Sino-Indian relations. He stated that India had provided the foundation for the deep level of trust in Sino-Pak relations, though that level of closeness now transcended to other things beyond India.
The issue of the lack of a common language and the potential cultural barrier this could result in, was also touched upon. While Karar felt that not enough was being done in Pakistan to learn Chinese and develop a deeper understanding of Chinese culture and society, Senator Mushahid argued that language had never really stood as an impediment between Sino-Pak relations, evidencing public sentiment in both countries for each other, and also pointed out that Chinese language teaching in Pakistan had recently taken on greater popularity and an expanded dimension.
---
All that Jazz in Bombay and Karachi
(l-r) Leon Menezes and Naresh Fernandes
In the midst of a long list of extraordinary sessions scheduled for the 2nd day of the Lahore Literary Festival, Naresh Fernandes found it overwhelming to fathom the presence of a herded audience in Hall 3 at the Alhamra. Elderly jazz enthusiasts had rushed to secure seats for themselves, friends and the like. This engaging talk was delivered by two experts on the historical delineations and development of jazz music in South Asia. Fernandes is a distinguished journalist, author and editor, whereas Leon Menezes is a celebrated jazz musician, writer and professor of Management. What set apart this interactive session was the absence of a moderator: both panelists assumed equal roles and casually exchanged questions, answers and comments on the historical presence of jazz in the Subcontinent, its magnificent ability to unite various cultures, and its significance for people in the region today.
Menezes' outstanding wit and Fernandes' candor made for a truly invigorating session. The first part of the event featured an elaborate presentation by Fernandes, where he highlighted the central themes in his book, Taj Mahal Foxtrot, through videos and oral extracts. This multi-award winning book factually accounts for an exquisite narration of the "good old days" of Jazz music, a quote that Menezes would use continually throughout the session to refer to the time when jazz was immensely ingrained in most dimensions of Indian life. Fernandes pointed out that this incredible genre made its way to the Subcontinent even before the Cold War, when jazz music and American bands were used as propagandistic tools. Jazz originated from African American ingenuity, after which it travelled around the world, arriving in the Subcontinent around 1926. The essence of jazz was profoundly built in the hearts and minds of Indians and foreigners alike. Musicians such as Dave Brubeck are known to have said that "we (jazz musicians) were either playing Indian music or they (the Indians) were playing jazz".
Fernandes further built on general themes of jazz progression, maturation and integration with regards to the cultures and music of the Subcontinent. He also gave personalized examples of a number of outstanding jazz musicians. Stories about Dizzy Gillespie, Chic Chocolate and Rudy Cotton were beautifully narrated, highlighting their experiences with jazz in the Subcontinent. Fernandes further added that even Mohammad Ali Jinnah invited Ken Mac for a performance in the grand banquet in Karachi on 15th August, 1947.
While Jazz may have flourished in the Indian Subcontinent till as recently as the 1970s, the panelists attributed the slow decline and disappearance of Jazz culture to the various restrictions placed by the Zia regime in the 1980s. Although this may be true, both panelists agreed that the legacy of the great "jazz era" has lived on through the incorporation of foundational jazz principles and techniques in other genres of contemporary music.
RELATED ARTICLES:
You may also like: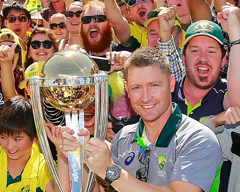 Australia Pulverizes New Zealand to Bag World Cup 2015 Trophy
(March 30, 2015)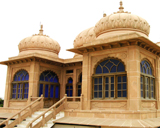 The Undying Grandeur of the Mohatta Palace Museum
(March 29, 2015)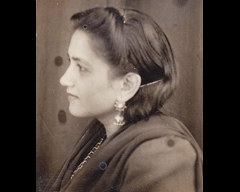 Ada Jafarey: A Tribute
(March 27, 2015)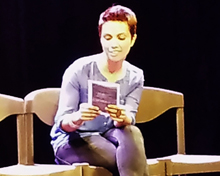 Me, My Mom & Sharmila: Fawzia Mirza and the Brown Woman
(March 26, 2015)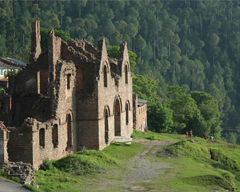 Silk Road: The Picturesque Mansehra and Abbottabad-VI
(March 25, 2015)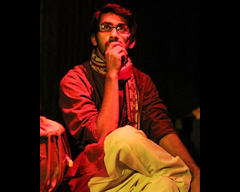 Azeem Hamid and the Independent Theatre Company
(March 25, 2015)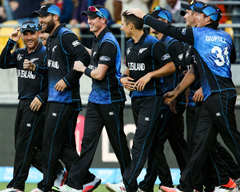 New Zealand to Choke South Africa and India to Overpower Australia?
(March 24, 2015)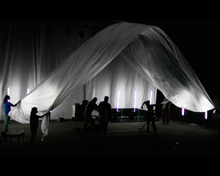 NAPA International Theatre Festival 2015: 'Among Fog'
(March 20, 2015)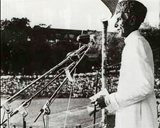 Pakistan Resolution Revisited
(March 20, 2015)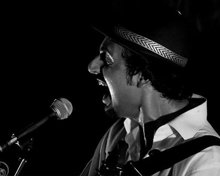 Faizan Tirmizi - The Ideology of an Aspiring Musician
(March 12, 2015)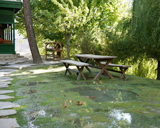 Hunza Valley: A Fine Balance between Tradition and Modernity
(March 10, 2015)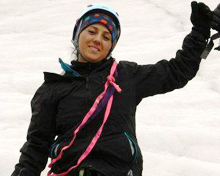 Samina, we are proud of you!
(March 06, 2015)