PIFD Thesis Display 2015
Written by: Yusra Hayat
Posted on: June 16, 2015 |

Comments

PIFD Thesis Display
The Pakistan Institute of Fashion and Design (PIFD) holds its annual thesis display from the 12th to 17th of June this year. It is an event marked by grandeur, hospitality, and extremely high expectations. The graduating students take this event to be the acme of their hard work, setting up their designated stalls elaborately in order to attract not just the general public that would show appreciation for their work, but also designers and marketers who would promise a lucrative and bright future for them. This year's display was divided into six categories: Fashion Design, Textile Design, Fashion Marketing and Merchandising, Jewelry Design and Gemological Sciences, Furniture Design and Leather Accessories, and Footwear. Each of the departments evoked new feelings in the audience and was powerfully inspiring.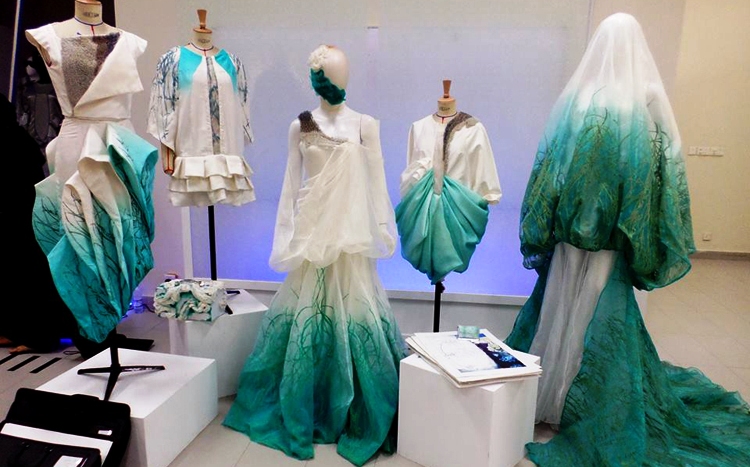 Clothes depicting different life stages of an immortal jelly fish
The floor reserved for Textile Design displays was perhaps the most alluring. Each student had a separate theme chosen at the commencement of the year, which dictated the entire display at the event. The students' innovation knew no bounds: the works ranged from a plethora of shades of lights and colors, human muscles and intricate illusions, to themes of love and lust. Three of the most captivating set-ups, however, were titled "Sareen-e-Khaama", "Rainforest Dragon" and "Lahori Kitsch". The first title, translated as "Reflections of an Antique", sought to promote the culture and language of a time when Urdu had gained ground and was recognized as a burgeoning language. Urdu's influences from Persian and Turkish were displayed in the fabrics, where scripts from these languages emerged in the patterns. Moreover, ornaments from these traditions also peeked in through the designs on the fabrics. "Rainforest Dragon" was innovative and extremely appealing to the eyes. The student had used three different patterns of the dragon's head, body and tail, and incorporated them into her floor cushions, sofa drapes and wall hangings. Through charcoal drawings, laser leather, knitting, hand stitching and digital printing, the student had turned a somber-looking design and color theme into a space that was serene and sophisticated. Shan-e-Zahra's demonstration was filled with colors of spring and summer. Her "Lahori Kitsch" was inspired by the Walled City of Lahore, and aimed to reveal the colorful and rich culture of the city. Her work comprised multi-purpose objects – sofas, storage boxes, drawers and tables.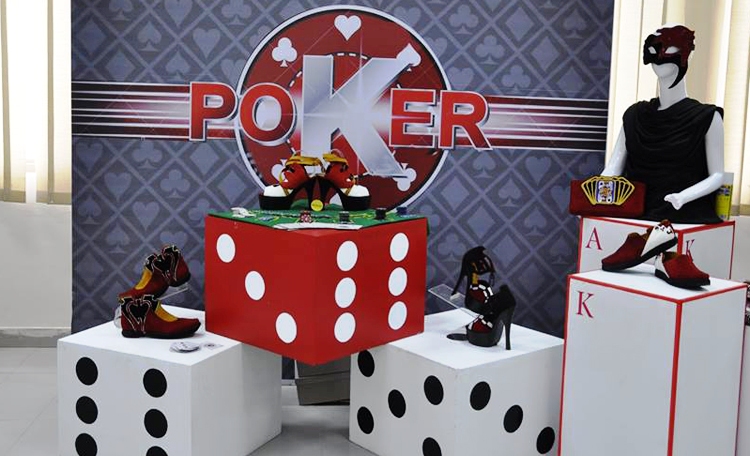 Leather and Footwear incoporating versatile themes
Fashion Design was perhaps the next best showcase of talent, commitment and creativity. A student had chosen coral and white colors and designed clothes according to the different stages of an immortal jellyfish: cocooned, growth of tentacles, upper-body growth, and the evolution of a detachable body part. Added layers on each piece of clothing successfully captured the next stage of growth of the fish. Another student had incorporated Jewish flowers, Christian nun capes and Muslim shuttlecock burqa patterns in her clothes to produce a wonderful demonstration of religious harmony. Her primary idea was to produce "Mipsters (Muslim Hipsters)" who would wear clothes that were modest, yet highly trendy. "A tale of Pink City" was inspired by a festival from Jaipur, where elephants are decorated and beautified. Initially the student's work only focused on embroidered leather waistcoats and jodhpur pants, but on designer Nomi Ansari's suggestion, she expanded into other garments with the same theme. "Elephants became abstract after a while because people here associate them with Ganesh, but they are still a recurring feature, along with peacocks", stated the student. Other displays were equally fascinating, where students had taken inspiration from human skeletons, cracks and shards, the ocean, and the cultural heritage of Balochistan. A few students had tried to be too abstract, and while their ideas were commendable, their work fell short of expectations.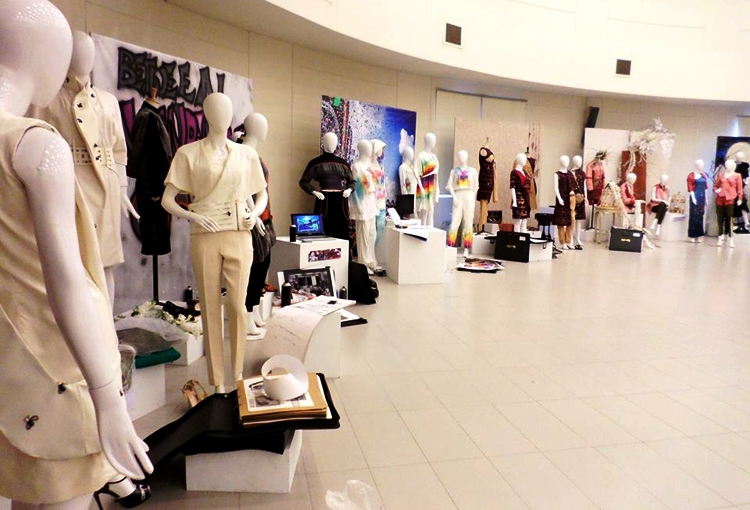 Interestingly, the Jewelry department was dominated by men. Students used pieces of jewelry to tell stories. Alizai Khan imaginatively incorporated Pashtun culture into his work, while Ilyas Ahmed displayed "unlocking his journey", through which he conveyed to spectators the way in which he had managed to unlock his potential, overcome societal pressures, and pursue his passion for jewelry making.
The Furniture Design and Manufacturing Department managed to produce an excitingly unique display, where chairs were made in the shape of human bones, drawers were in the shape of a giraffe's body, and book shelves were presented in the form of a guitar. This category had very few students compared to fashion, textile and fashion marketing, but it revealed a talent that was highly inspirational and enriching.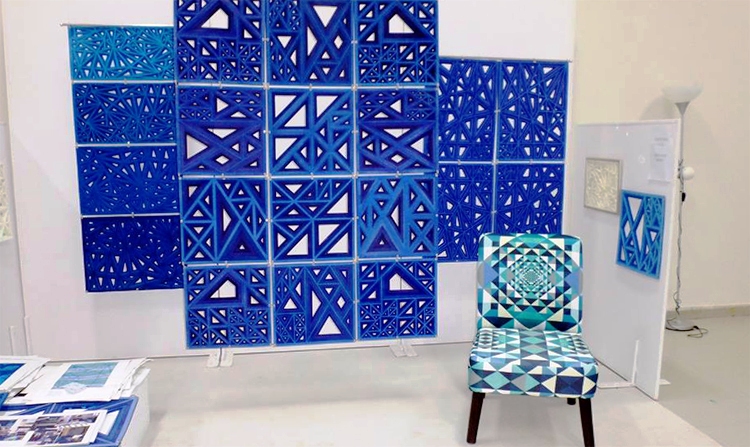 Illusions on fabric, walls and furniture
Fashion Marketing and Merchandising put up colorful displays of the well-known brands in the country: Khaadi, BeechTree, HKB, Swarovski and many others. They were very eye-catching and prominent, but did not attract many visitors, who seemed too familiar with them and wanted to explore the more unfamiliar displays by the students.
Leather Accessories and Footwear was also very fascinating, as students had come up with very surprising themes. This department had less abstract themes compared to textile and fashion, and seemed to receive greater appreciation by the crowd. The most popular works had used a "crown-betta fish theme – Vivacious Gush," "Royal carriage," "Vintage" and "Jazz."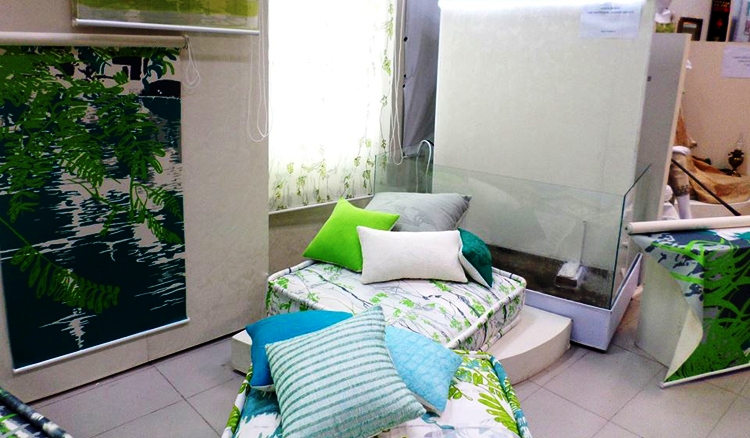 The PIFD Thesis Display is an event that opens doors for our youth's talent. It is not only the largest event of the most popular fashion school in the country, but also the ideal platform for our young students to climb the fashion hierarchy and make a name for themselves in the fashion industry of Pakistan.
All pictures have been provided by Mashal Imran Sadiq
Click to view picture gallery
You may also like: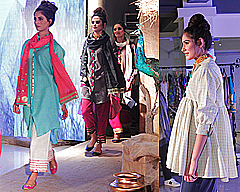 From the Desert to the Ramp: 'Taanka' at PFDC's Fashion Active Show and Exhibition
(November 21, 2016)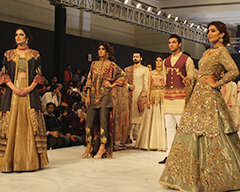 PFDC L'Oreal Bridal Week: Day 2
(September 30, 2016)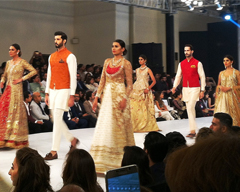 PFDC L'Oreal Bridal Week (PLBW) Kicks Off in Lahore
(September 29, 2016)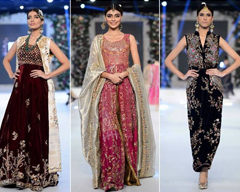 PFDC L'Oréal Bridal Week 2015
(September 22, 2015)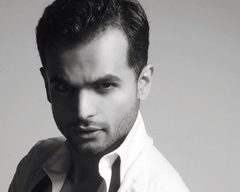 A Fashionista in Pakistan
(August 04, 2015)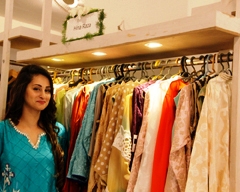 Multi-Designer Eid Exhibition at the Fashion Pakistan Lounge
(July 09, 2015)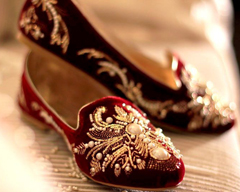 CHAPTER 13: Funky Handcrafted Shoes
(July 08, 2015)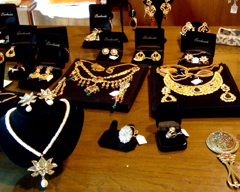 Persian Nights - The Timeless Saga
(June 10, 2015)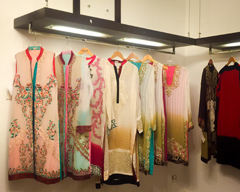 House of Zunn Comes to L'atelier
(May 29, 2015)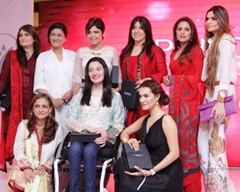 Pond's Miracle Journey 2015 - Redefining Pakistani Women
(May 12, 2015)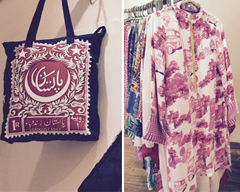 Maheen Khan's Gulabo Fashion Exhibition
(April 20, 2015)

Fashion: Where Traditional Meets Avant-Garde
(July 11, 2012)