'Hazy Opposition/Silent Resilience': A Collaborative Visual Exchange at Satrang Art Gallery
Written by: Sana Shahid
Posted on: December 21, 2016 |

Comments | 中文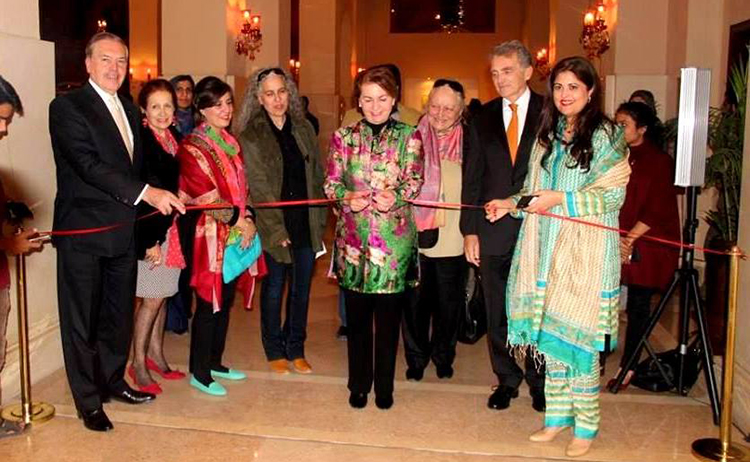 (L-R) Mr. and Mrs. Michel A. Galopin, artists Shireen Ikramullah and Anjum Alix Noon, H.E. Ambassador of France Mrs. Martine Dorance, Philippe Garnier and Director Satrang Gallery Asma Rashid Khan
Creating art is not merely associated with individuality anymore. Hence, the latest exhibition at Satrang Art Gallery has brought forth a new concept of collaborative work. Hazy Opposition/Silent Resilience opened on 15th December, 2016, and includes the works of two eminent female artists, Anjum Alix Noon and Shireen Ikramullah. The exchange of visual discourse here resembles a conversation between two people, except in this case the words have been replaced by images. This process enables both artists to share their ideas in a playful yet thought-provoking manner, as well as respond to them in unique ways.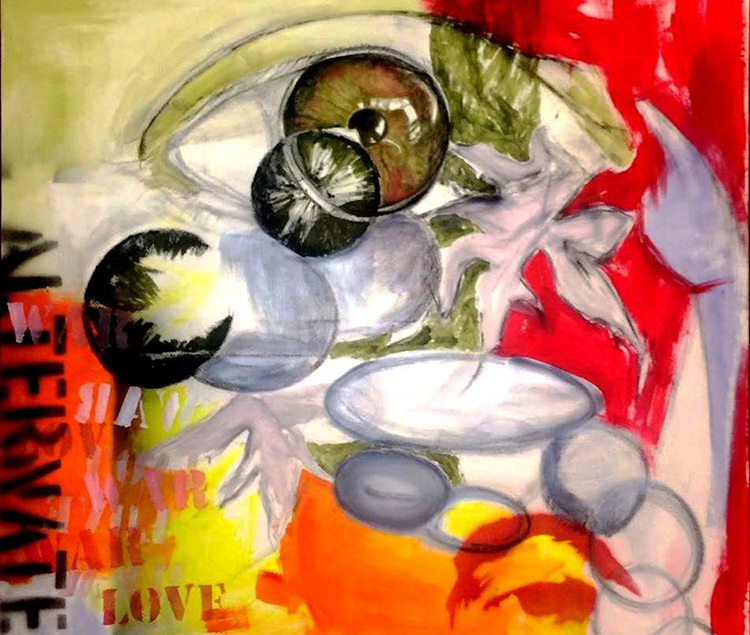 'Alternate Love' by Anjum Alix Noon and Shireen Ikramullah
The two artists had been planning this exhibition in collaboration with Satrang Gallery for quite some time. The entire collection has been created under the same notion of collaborative work, producing some amazing results. Anjum Alix Noon works with text, phrases, semiotics and motifs, while Shireen Ikramullah interprets simple acts such as walking, talking, and celebrating. Although they have distinct approaches, their artworks come together wonderfully on the canvas. "In the course of merging, the work comes into its own – it could be mine, but it's not quite mine." Anjum Alix Noon comments on the idea of collaborative art.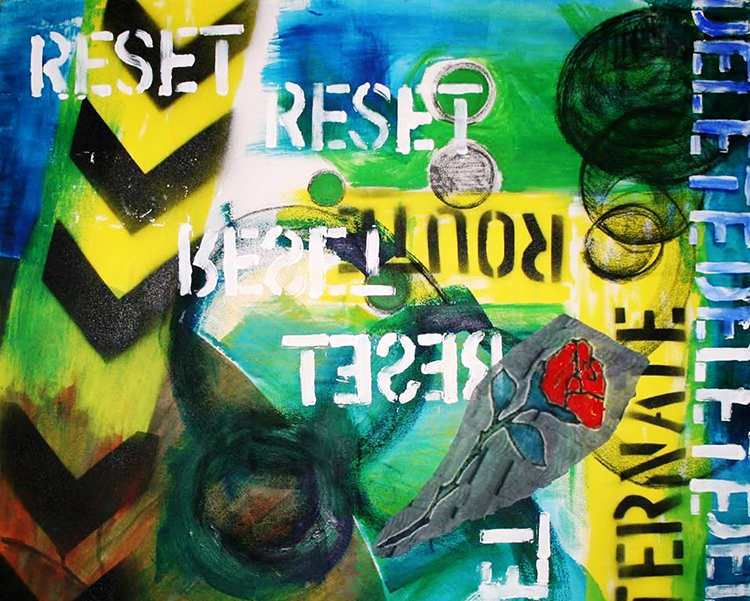 'Alternate Route'
Thinking beyond the individual existence of objects and depicting how they are all interconnected is the crux of the collaboration. The vibrant colour palette reminds one of the pop art era, while the style of painting replicates abstract expressionism. Various art movements have been intermingled in the artworks, indicating the evolution of art over time, and how diverse styles can be made to complement one another.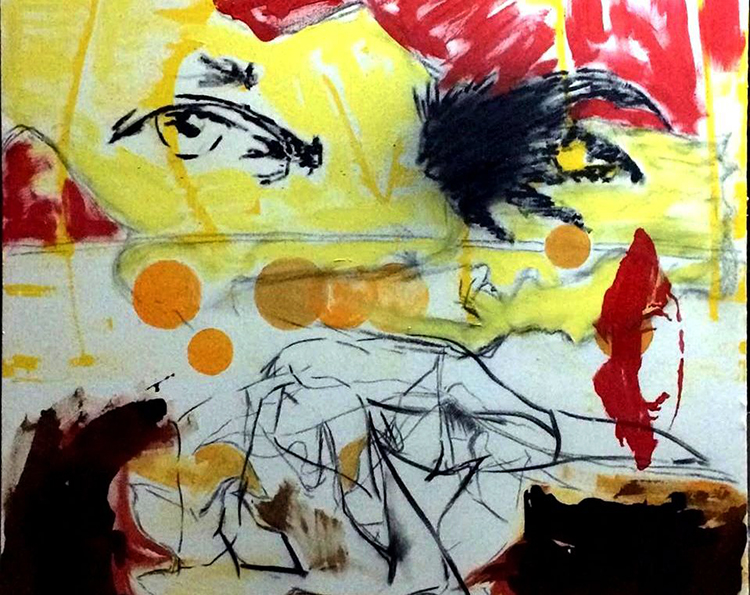 'Lucid Lucidity'
French writer Martine Jauréguiberry has contributed a poem to the artworks, which is also on display. Moreover, the philosophy of both artists has been analyzed by Dr. Benoit Tallec, a neuropsychiatrist who has lived in Pakistan for several years, and Sarah Ali Bakhtiar who is a Pakistani scholar and visual artist. This approach not only revives the tradition of merging art with literature, but has also added a written form for the viewers to enjoy.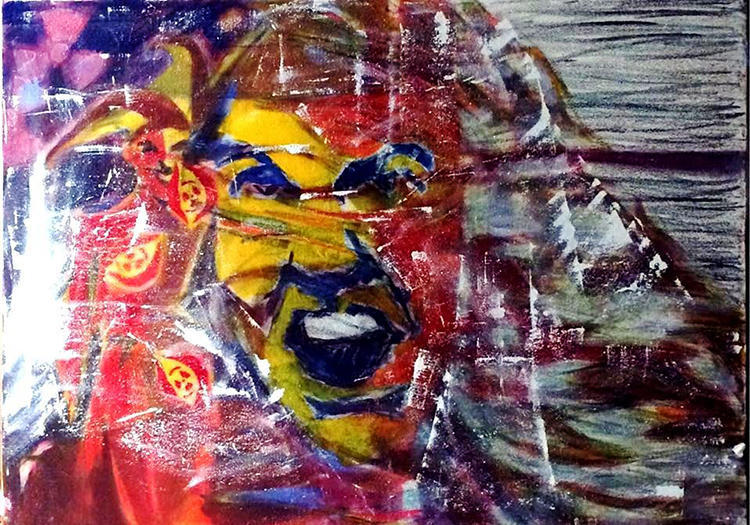 'Joker Face'
Satrang Art Gallery has always taken a lead role in endorsing contemporary art practice and innovative ideas. The concept of collaborative art exhibitions is still quite new in the twin cities. Hence, the current exhibition acts not only as a source of visual appeal, but also provides artistic exposure to the Islamabad audience. The artworks have been highly appreciated for their originality and skillful implementation of a novel concept.
You may also like: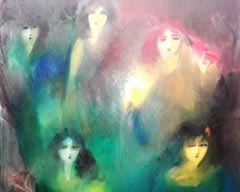 Art Review: Raja Changez Sultan at Tanzara Gallery
(January 19, 2018)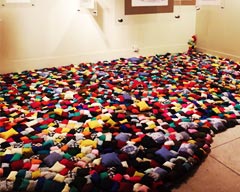 NCA Rawalpindi Degree Show 2017
(January 17, 2018)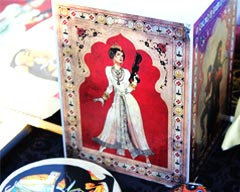 Winter Fete, Islamabad
(January 09, 2018)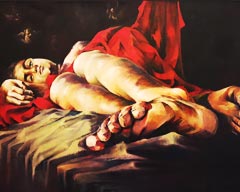 Review: 9th National Exhibition at PNCA
(January 02, 2018)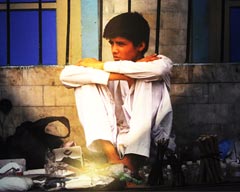 Yeh Hai Karachi 2: Photography and Film Exhibition
(December 20, 2017)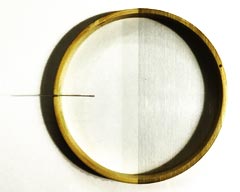 Art Review: Reading Between the Lines at Sanat Initiative, Karachi
(December 05, 2017)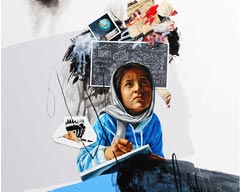 Art Review: The Onrushing 2 at Gallery 6, Islamabad
(December 04, 2017)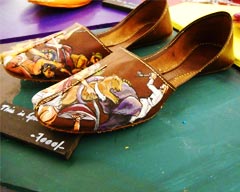 Daachi Arts and Crafts Exhibition 2017
(November 13, 2017)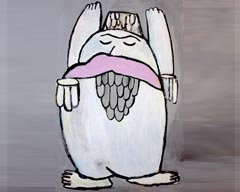 Art Review: 'Loompaland' at Studio Seven, Karachi
(November 09, 2017)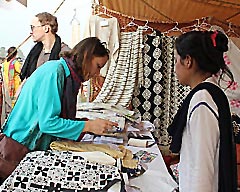 The Behbud Bazaar, Islamabad
(November 07, 2017)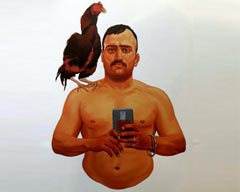 The Karachi Biennale 2017 (KB17)
(October 27, 2017)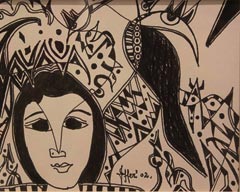 Wahab Jaffer Exhibition Opens at Tanzara Gallery, Islamabad
(October 20, 2017)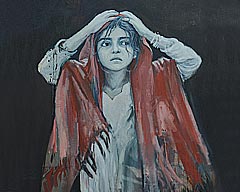 Art Review: Socio-Domestic at O Art Space, Lahore
(October 11, 2017)