'Rizq': Combating the Problem of Food Wastage
Written by: Momina Mindeel
Posted on: November 04, 2015 |

Comments | 中文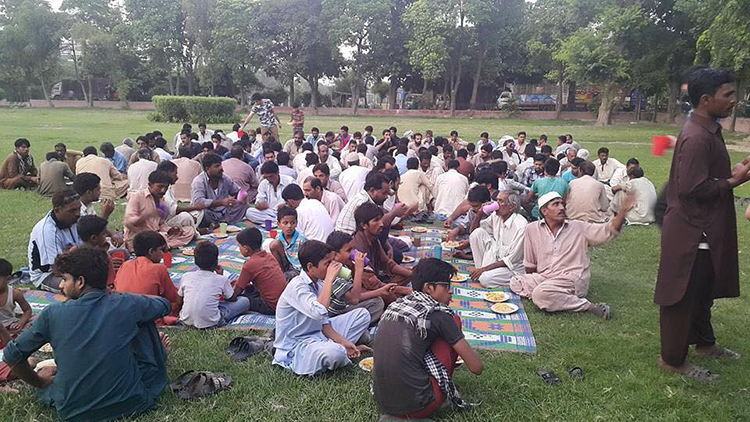 'Iftaar Dastarkhwan' at Model Town, Lahore
We inhabit a culture of excess in everything, and meals are no exception. Food at wedding halls, big fancy restaurants and even our family functions first fills our stomachs to the brim, and eventually our garbage cans. Given the incidence of massive food wastage all around us, four sophomores from the Lahore University of Management Sciences (LUMS), Huzaifa Ahmed, Musa Aamir, Qasim Javaid Khan and Sarah Malik, launched Rizq back in 2014, which is a movement against the reckless squandering of food. The aim is quite simple: to collect the hygienic surplus food from restaurants, households and wedding halls, and consequently circulate it among the downtrodden of society.
"I grew up watching my mother organize a dastarkhwan (a traditional space where food is eaten) for the hungry every single day. When I perceived the idea for Rizq, I realized I also wanted to create something that would cater to the problem of food wastage," told Huzaifa. Soon after, he shared the idea with three of his friends, and together, they strived hard to actualize it. The organization is based on two fundamental principles; quality and respect. "Whenever we go out to distribute food among the poor, we make sure we do it with humility, as self-esteem is central to the existence of every human being," asserted Musa.
Initiated from a mere Facebook page, Rizq has now extended to nearly all areas in Lahore. Rizq formally began functioning when an elderly gentleman from Johar Town messaged on their Facebook page about the availability of surplus Haleem at his home. Huzaifa collected the food on his way back home and distributed it among the poor communities residing in the vicinity of his house. However, in the long run, this practice would have limited the number of receivers, so team Rizq eventually began mapping the slums of Lahore. All fuel expenses are borne by the founders themselves.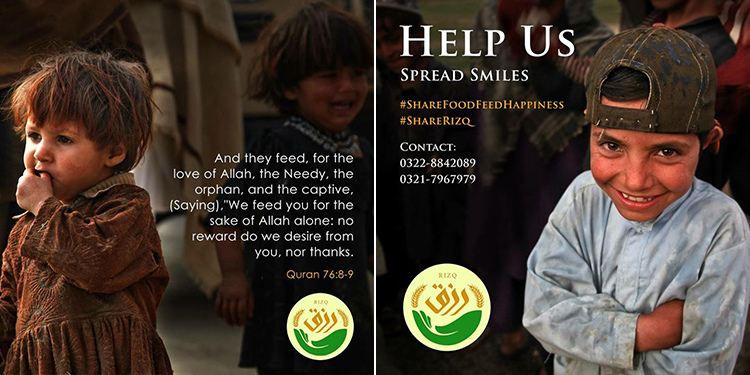 This Ramazan, Rizq successfully organized Ifatr dastarkhwans for thousands of people. Even though the organization had almost non-existent funds and an incredibly small team of workers, it still executed the Iftar plans with utmost zeal. During the day, one or two of them would travel around the city to identify the most poverty-stricken areas. Steadily, people from these areas started helping them with the Iftar set-ups and the cleaning afterwards. "Almost all the Iftars were sponsored by the people of Lahore. There is a colossal number of people who are willing to donate; it is just that they did not have a credible platform until now," said Musa while elaborating on the success of Ramazan Iftars.
To date, Rizq has catered to several underprivileged areas of Lahore, including RA Bazaar, International Market – Model Town, Khwaja Sira Community at Mian Chowk, Green Town, Charar Pind, Allah-Hoo Chowk, Garhi Shahu; the list goes on.
As part of their long-term future plans, Rizq is currently working on the idea of impending meals, a Rickshaw car for pick-and-drop, and a mobile phone application. The Rickshaw car will pick up the leftover food from different areas and bring it to the poor communities. It will primarily be used as an intermediary service. The mobile application is meant to speed up communication between the donors, Rizq, and consequently, the receivers.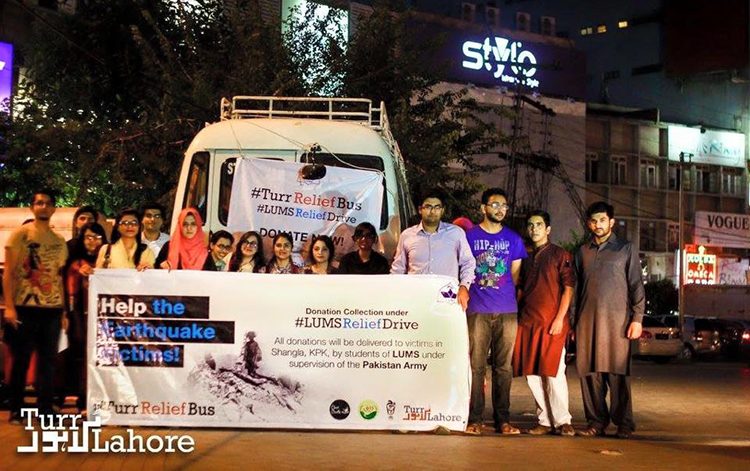 LUMS Relief Drive
Amusingly, the Rizq logo and all their publicity posters have been designed by a software developer, who contacted the organization by herself through their Facebook page. Moreover, one of Islamabad's renowned delivery services (the name has been omitted as per their request) has recently agreed to sign a contract with Rizq. It will collect surplus food from partner restaurants in Islamabad and deliver it to the poor areas of the city.
In collaboration with the LUMS Student Council, Rizq has started another initiative, whereby students have the option of donating five rupees' change at the PDC (Pepsi Dining Centre) counter, while paying for their food. The cashier, instead of giving them change in cash, simply generates a receipt that is then deposited in the Rizq donation box. This simple yet brilliant initiative has helped generate a considerable amount of money, which is currently being used to feed the underprivileged of the city.
Furthermore, Rizq has recently launched a #ShareFoodFeedHappiness campaign. It requires each participant to upload their picture while sharing food with friends, family, or those in need. For every three pictures uploaded, Rizq, with the help of collaborating restaurants, will sponsor one meal for a person in need.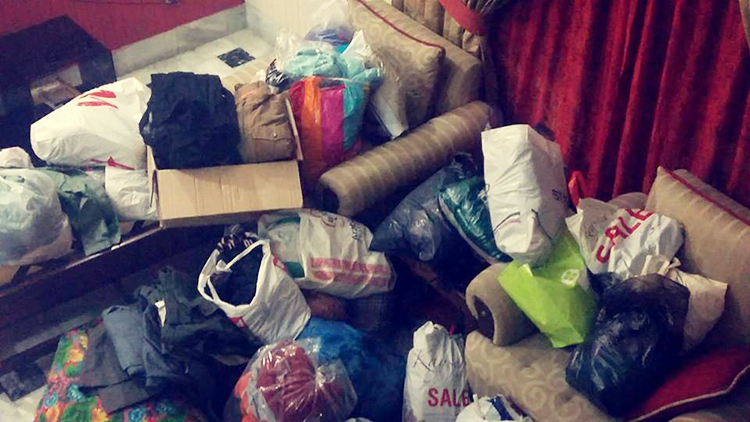 Donations for the earthquake relief effort
In lieu of the recent earthquake, Rizq has also started a #LUMSReliefDrive in order to help out the people of the affected areas. All the proceeds will go to the victims in Shangla Valley, Swat. The Rizq volunteers, under the supervision of the Pakistan Army, will carry out the distribution of the relief goods by themselves.
Rizq is a classic example of a modest initiative with a snowball effect. This small team is pragmatic enough to understand that it cannot reach out to every deprived person every day, but it is determined to get up every morning and play its part nonetheless.
Rizq Facebook page: https://www.facebook.com/Rizq.Sharefood
You may also like: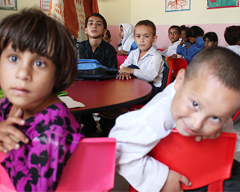 CSS School: Giving Hope to Street Children
(October 10, 2016)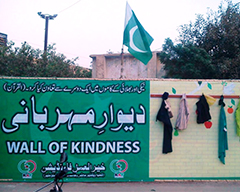 Wall of Kindness: Compassion is Still Alive
(June 01, 2016)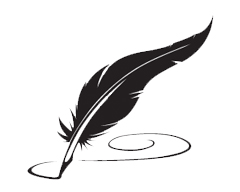 Editorial: Edhi's Legacy
(July 10, 2016)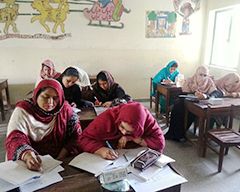 Creating an Impact with 'The Citizens Foundation'
(April 11, 2016)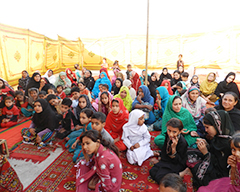 Rozan: Promoting a Violence Free Pakistan
(February 26, 2016)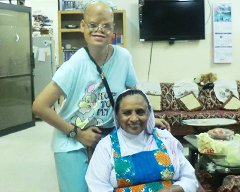 'Dar ul Sukun' and Sister Ruth: Saving Divinity in Man
(October 27, 2015)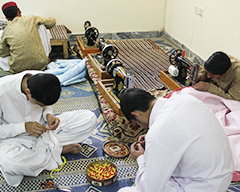 Pakistan's Heroin Addicts and Dost Foundation's Lonely Crusade
(October 22, 2015)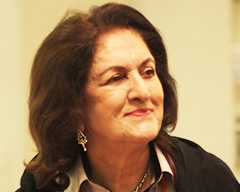 Dr. Parveen Azam: Battling Pakistan's Drug Epidemic
(October 22, 2015)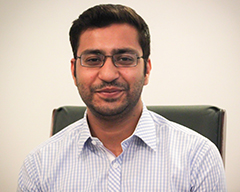 Abdullah Ali - Giving back to Pakistan
(August 13, 2015)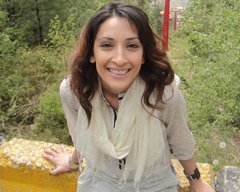 Shaida Rahim - Giving Back to Pakistan
(July 23, 2015)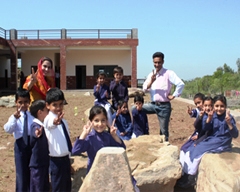 Revisiting the House of Light
(July 14, 2015)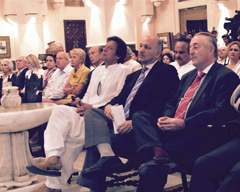 The Launch of the Karim Khan Afridi Welfare Foundation
(June 11, 2015)

Zimmedar Shehri: Citizens Activism at its Best
(July 30, 2012)