The Painful, the Joyful & the Beautiful - 'Mina Walking' Screened at the FACE Film Festival 2016
Written by: Mirza Salam Ahmed - Posted on: May 02, 2016 |

Comments
Google Translation: اُردو | 中文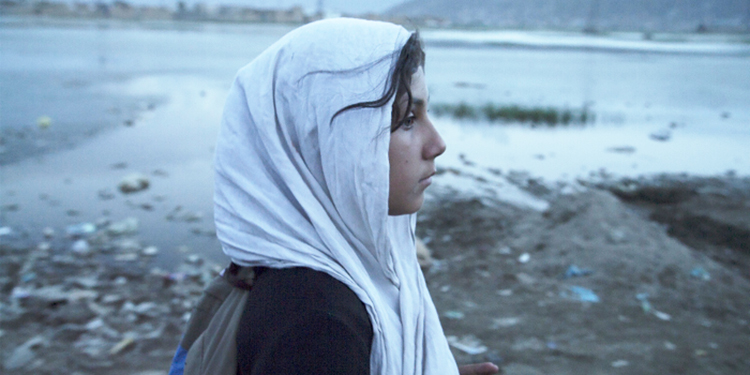 Farzana Nawabi as Mina
It is rare to see a foreign thought-provoking film receive admiration and applause in Pakistan – something that was achieved by 'Mina Walking', which was screened at the FACE Film Festival 2016 in PNCA on Saturday, 30th April, where a large crowd gathered to witness perhaps the most close-to-life film that has been screened inside Pakistani borders in years.
Canadian director Yosef Baraki shows us the war of the Afghan women, who survived and supported their families through hard-fought gains, whilst the Taliban war raged and destroyed the country's economic and social structure.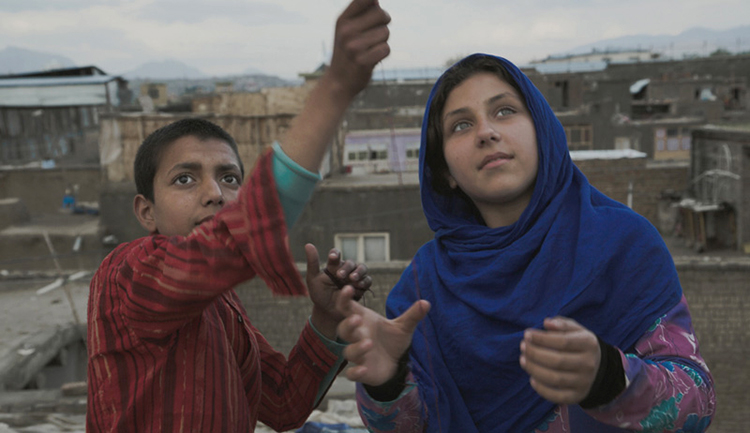 Baraki's camera captures the life of Mina, a strong but impulsive 12-year-old Afghan girl, whose mother died at the hands of the Taliban, and who is now left with an ailing grandfather and a "junkie" father. Mina, played by Farzana Nawabi, is burdened with the responsibility of supporting her family, trying to make ends meet through street selling.
Many among the PNCA audience found themselves in tears, seeing how Mina's undeterred resolve could not be broken, whether by family or society. Mina punched a painful hole in the hearts of many, showing how to stand strong in the darkest of hours. Yet, it was the young girl's sharp wit and the director's dark humour that brought smiles to the faces in the audience.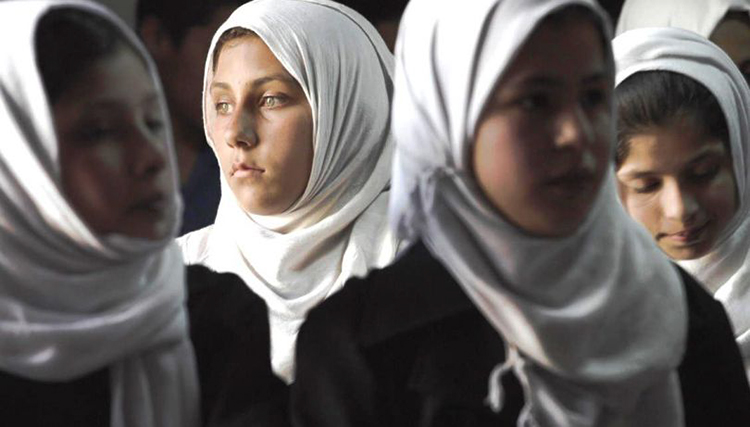 In a race against time to shoot Mina Walking in a country ravaged by war and extremism, Baraki recalls the hardships he had to face during filming, and how close he came to death at the hands of the Taliban multiple times. "I could hear boom, boom, boom. It was far off, but every second the sound felt nearer and nearer," Baraki told The Hollywood Reporter.
Bringing out the real story of the lives of Afghani women was an incredibly difficult task. In the midst of a country where women are oppressed and prohibited to travel freely, Baraki and his cast were often besieged by local extremists, who would lambast Nawabi for making such a film and siding with the so-called liberals. "When we were filming in busy streets or markets and people saw me pointing a camera at her [Nawabi], they would yell out insults – they would throw things at her, and shout out that she should be ashamed to play in a film; she should be at home, not on the street talking to boys," Baraki said.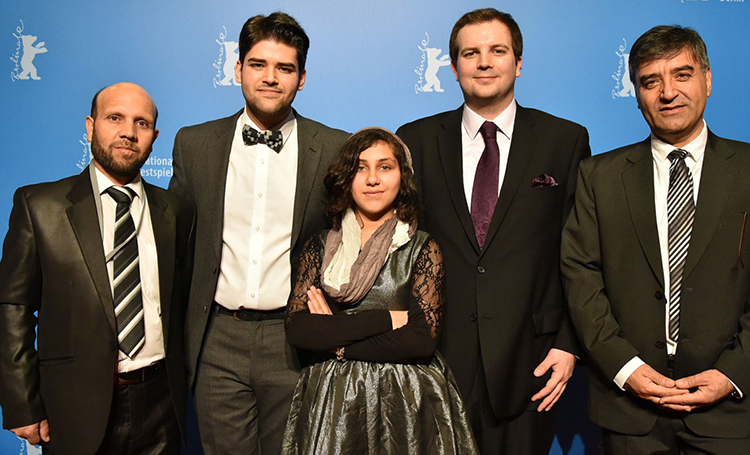 Farzana Nawabi and Yosef Baraki at the Berlin International Film Festival (source - www.berlinale.de)
The movie's unique narrative style and cinematography is the result of innovation on the part of Baraki and his crew. The movie did not have a security budget, which meant that in order to avoid attention, the cameras were often placed on rooftops or open windows, giving a wider scene in view to the picture.
Mina Walking is a loud shout to the struggles of young women in the region, such as the Nobel Prize winning Pakistani teenager, Malala Yousafzai. It vividly reflects the struggles of children from the post-Taliban regime and the families that have been scarred and devastated by decades of war. The film shows Afghanistan at a crossroads, where people had the power to decide where the future of the country would lie. The psychological development of their new society is taking place; but if children continue to get pulled out of schools and forced to sell on the streets in a country that has been torn morally, the results will be devastating.
You may also like: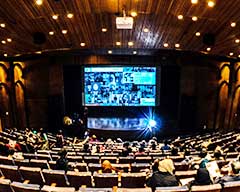 Pakistan's First 'Women International Film Festival' Held at PNCA
(March 13, 2017)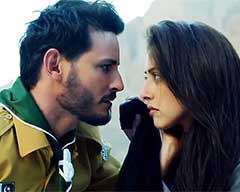 Film Review: 'Balu Mahi' - On Its Way but Not Quite There
(February 11, 2017)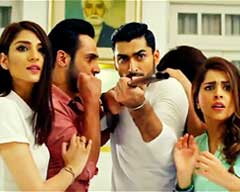 Film Review: Thora Jee Le
(January 23, 2017)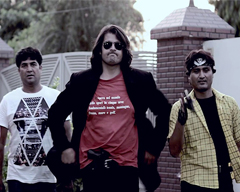 Film Review: 'Maula Way'
(December 27, 2016)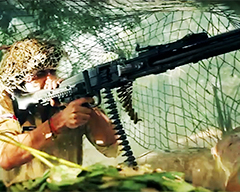 Film Review: Saya e Khuda e Zuljalal
(December 17, 2016)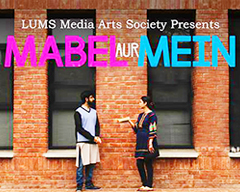 Mabel aur Mein: a LUMS Adaptation of Patras Bokhari
(December 13, 2016)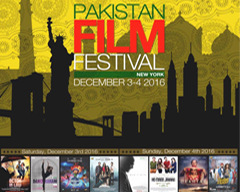 Pakistan Film Festival, New York
(December 05, 2016)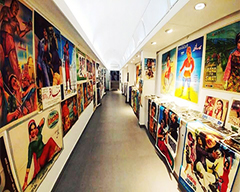 Pakistan Calling Film Festival: Celebrating All Things Pakistan
(November 28, 2016)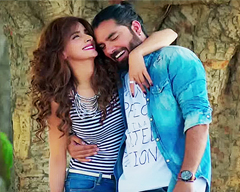 Film Review: Lahore Se Aagey
(November 14, 2016)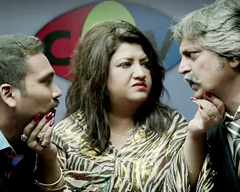 Film Review: Jeewan Hathi
(November 07, 2016)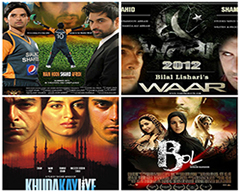 Pakistani Movies You Can Watch at Home!
(November 04, 2016)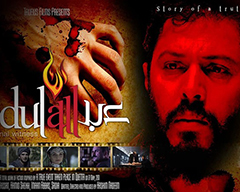 Film Review - Abdullah: The Final Witness
(October 31, 2016)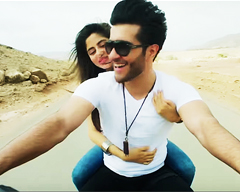 Film Review: 'Zindagi Kitni Haseen Hay'
(September 21, 2016)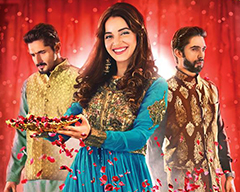 Film Review: Janaan
(September 16, 2016)