Muslim Delicacies at Hui Block in Xi'an
Written by: Yan Ziyun
Posted on: October 19, 2016 |

Comments | 中文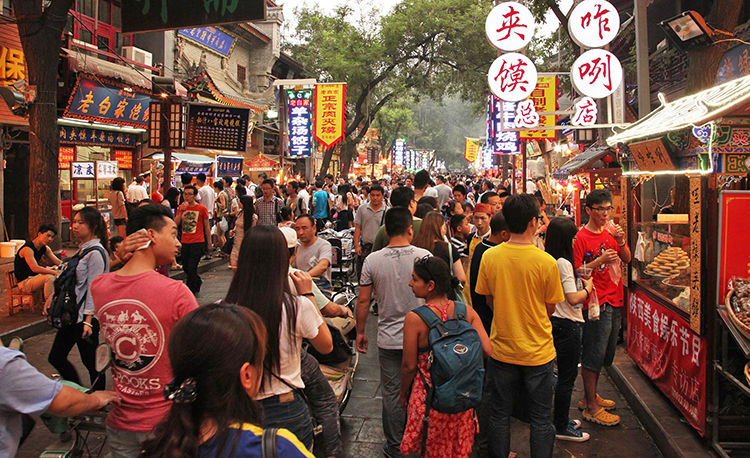 Hui Block in Xi'an
Xi'an City is famous not only for its long history and outstanding local culture, but also its delicious local food. From the varieties of Xi'an food, Muslim delicacies at Hui Block are always a great attraction for tourists at home and abroad.
The Chinese word ("fang"), meaning "block" or "street", refers to an area or street in ancient Chinese cities, and it is said that the use of originated in the early Tang Dynasty (618-907 BC). As the starting place of the ancient Silk Road, Chang'an City then accommodated Muslims from West and Central Asia. As more and more Muslims came to the city, Islam began to spread in China. For the convenience of their religious practice, Muslims lived around the mosques, and Muslim blocks (fang) were gradually formed around each mosque. And later on, the Chinese Muslim community – Hui People – developed. So the Muslim blocks where Hui people lived and did business were called, also known as "Hui blocks". From this, it is clear that "Hui Fang" in Xi'an dates back more than 1,000 years. With the passage of time, "Hui Fang" of Xi'an developed into a prosperous area in the city and finally became a special and famous block with its Islamic culture and Muslim food in particular. Now "Hui Fang" in Xi'an covers a large area behind the famous Xi'an Bell and Drum Tower, comprising Beiguangji Street, Beiyuanmen Street, Xiyang Street, Dapiyuan Street, Huajuesi Lane and Jiujinqiao Street.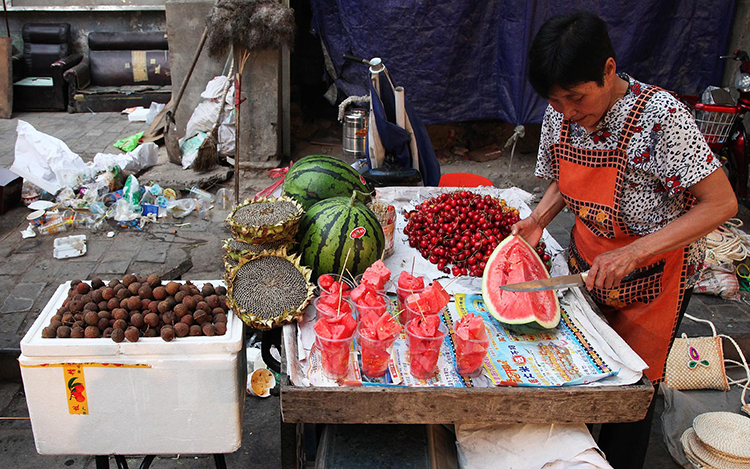 Walking more than 100 meters westwards downtown and after passing a gate of Xi'an Bell and Drum Tower, one enters into Hui Block, which is a famous national heritage site now. The famous Beiyuanmen "Cuisine Street", Grand Huajue Mosque at Huajue Lane, which is said to be one of the earliest mosques in China and Xi'an Town God's temple, one of China's top three town gods temples are facing to him one after another. In Hui Block, there are 10 temples or mosques of various sizes which were built in different years of its history. Many ethnic groups, nationalities, with Hui and Han as the major ones, live in the Block. So it is a block with diverse cultural atmosphere and distinctive historical value. Walking inside Hui Block, one sees various types of shops and restaurants whose buildings combine traditional Chinese and Islamic architectural style. At the shops, one sees traditional ethnic dresses and handicrafts, while in the restaurants, one enjoys Muslim delicacies. What is unique is that there are more than 40 ancient trees. From the block, one can see the Bell and Drum Tower not afar through the branches of the trees!
Muslim restaurants and food stands are everywhere in Hui Block, one after the other; they are almost too many to choose from. Some are with time-honored brands, such as Ping Family Roast, Jiasan steamed dumplings which are filled with minced lamb meat and gravy, Xibei Building Snack and Jin family Casserole. When visitors are attracted to the famous delicacies at Beiyuanmen Street, they always regret that they do not have bigger stomachs to enjoy the rich and delicious food here.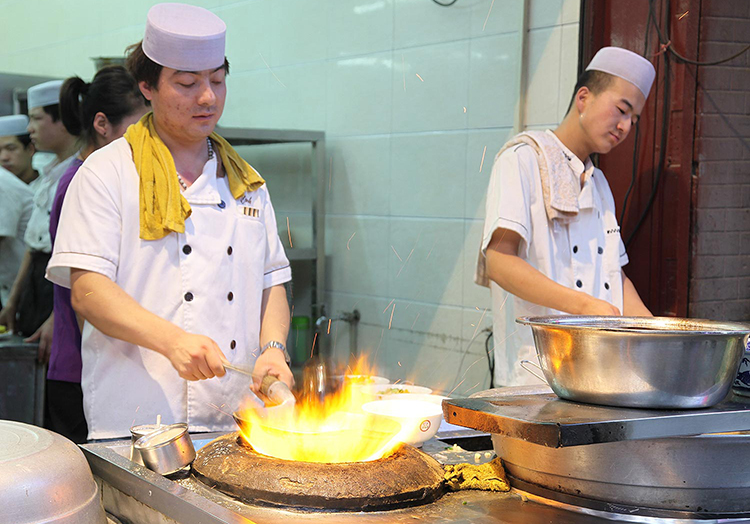 Baked Pancake Soaked in Lamb Soup is typical of Xi'an Hui delicacy. Cooked carefully with rich seasoning, the meat is soft, fat but not greasy, and nutritious. It is a favorite among people in Xi'an and northwest China, and they say this food warms one's stomach and is hunger-resistant. Bai Family Baked Pancake Soaked in Lamb Soup at Dapiyuan Street has long enjoyed a good reputation.
Then one walks several steps and comes to a restaurant that serves "Hulatang", a chili soup with pepper. The cooking process is complex: first, the cook stews cabbage, carrots and diced meat in the shape of tofu, and then puts different seasonings and continues to stew the soup. Although it is salty and chilly on the first try, it becomes tastier with every bite, and the aftertaste lasts long.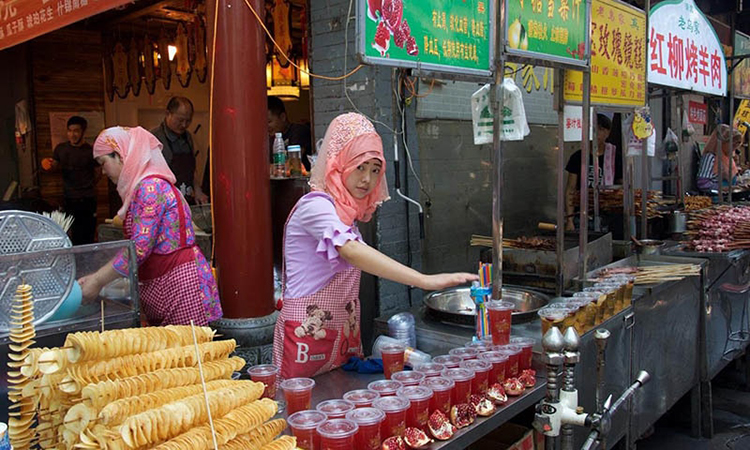 There is also "Ding Family Beef Soup", which is made of tender beef in a small pot. With both beef and soup, it is a good match for rice. Walking in the Block, one can enjoy sweet Osmanthus cake, sesame cold noodle, and appetizing hawthorn fruit porridge mixed with Chinese red date, lily and glutinous rice, as well as hawthorn fruit cakes. There is so much variety that you will never need to eat the same food a second time, even if you stay here for a whole week.
Hui Block is one of the main tourist destinations in Xi'an, and no one misses it when they are travelling in the city. Many tourists come here again after their first tour of the Block.
You may also like: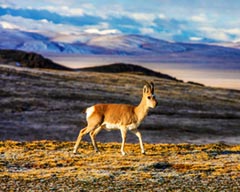 Hoh Xil: Kingdom of Wild Animals
(January 18, 2018)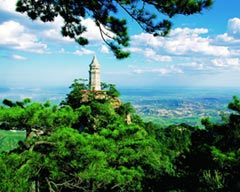 Panshan Mountain of Ji County
(January 11, 2018)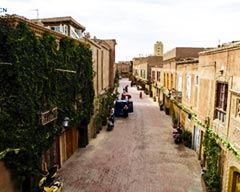 Stories from the Old Town of Kashgar
(January 04, 2018)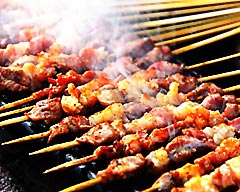 International Cuisine in Urumqi
(December 27, 2017)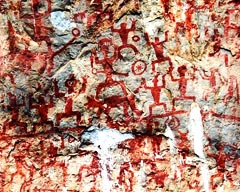 Zuojiang Huashan Rock Paintings, Guangxi
(December 19, 2017)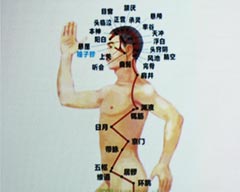 Seminar on Chinese Outlook on Life and Contemporary Value of Chinese Medicine
(December 15, 2017)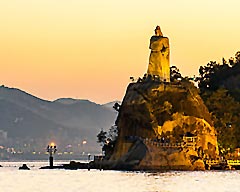 Gulangyu Island: The Island of Music
(December 13, 2017)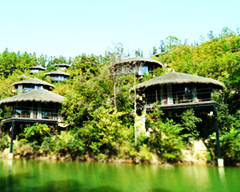 Mogan Mountain Farm Villas
(December 06, 2017)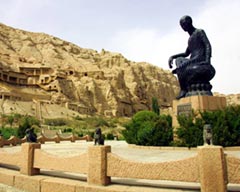 Kuqa: The Old Town on the Silk Road
(November 29, 2017)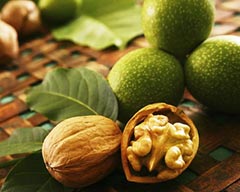 The Walnut Trees of Xinjiang
(November 23, 2017)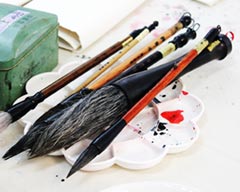 Chinese Ink-Wash Painting at China Cultural Centre, PNCA
(November 23, 2017)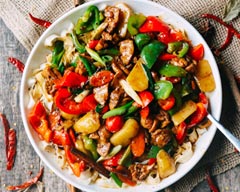 Famous Xinjiang Delicacy: Big-Plate Chicken
(November 16, 2017)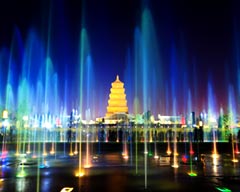 Shaanxi: New Glories on the Silk Road
(November 08, 2017)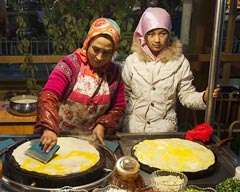 The Bustling Moyu Night Market
(November 01, 2017)