Me, My Mom & Sharmila: Fawzia Mirza and the Brown Woman
Written by: Sadeem Shaikh
Posted on: March 26, 2015 |

Comments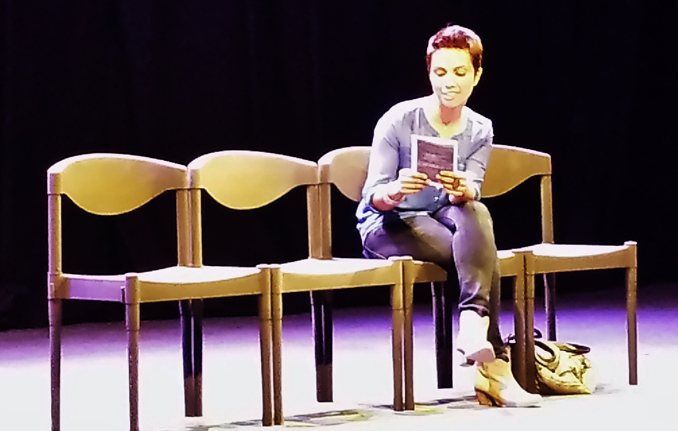 A one-woman show with minimal stage decor
The 14th day of the NAPA International Theatre Festival showcased an exquisite, 90 minute performance by renowned Chicagoan actress and writer-performer, Fawzia Mirza. Contrary to popular plays that feature an ensemble cast, bright lights and lavish costumes, this was a highly unconventional one-woman show with minimal stage décor (4 chairs and a purse). Despite that, dozens rushed through the NAPA gates to witness this innovative theatrical piece.
Me, My Mom and Sharmila is an outstanding creative endeavor by the American theatre company, Catharsis Productions, to humorously portray the dominant societal ideologies that exist in contemporary South Asian communities. With a witty and brilliantly executed monologue, this fictional account centers around and interchanges between the lives of Fawzia Mirza, her traditionalist mother, and Indian actress Sharmila Tagore (hence the title of the play).
A clip from the play 'Me My Mom and Sharmila'
The setting features an overly jubilant Mirza at the showing of Tagore's 1969 classic Aradhna. The plotline progresses in a non-linear fashion, and occasionally shifts between Mirza's various encounters with her mother while growing up in Canada, synced well with a depiction of the great admiration both women possess for Tagore. Mirza effortlessly portrays mother-daughter confrontations in brown communities, where the mother urges the daughter to acquire the "socially acceptable" qualities of young women in South Asia. Contrary to Mirza's boyish personality, her mother wants her to lose weight, grow long hair, and smile with a closed mouth; characteristics of a conventional South Asian woman. Throughout the play, Mirza draws analogies between herself and Sharmila Tagore, with her "big brown eyes", summing up her extraordinary beauty by comparing her to Western superstars such as Olivia Wilde, Meryl Streep and Beyoncé.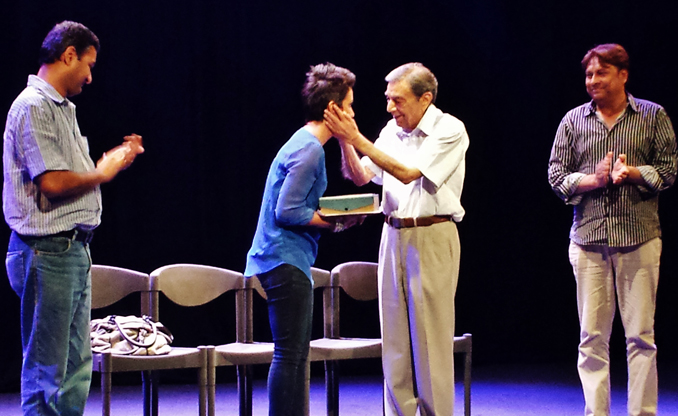 Zia Mohyeddin embraces Fawzia Mirza after the show
The subtle, yet consummate links that Mirza makes to social stereotypes provide for an important historical narration, wherein she links our obsession with "whiteness" to colonial roots. By summing up this colonial construction as a ceaseless "skin color hierarchy" where fair people have better opportunities in life, Mirza transcends into the next phase of her monologue as she leaves the audience in a thought-provoking limbo. Similarly, she highlights the hardships faced by individuals born in conservative families, who find it hard to break away from societal restrictions.
The narrative takes a sharp turn when Mirza opens up about her life in Chicago. She gives away her proclivity towards lesbianism while reminiscing about her time with her best friend Elizabeth (and later hilariously acts out her mother's reaction to the news). As Aradhna draws to a close, Mirza gets a chance to speak with Tagore, asking her about the secret behind her beautiful eyes.
Me, My Mom and Sharmila touches upon important themes of race, religion, gender and sexual orientation, especially in the brown world. It goes to show that theatre possesses limitless potential to propagate messages of peace, prosperity and equality, against the backdrop of unfairness, negative stereotypes and detrimental ideologies. Mirza's candor and proficiency brilliantly demonstrates this potential.
RELATED ARTICLES:
You may also like: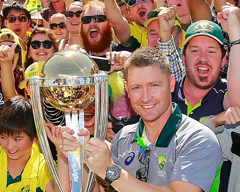 Australia Pulverizes New Zealand to Bag World Cup 2015 Trophy
(March 30, 2015)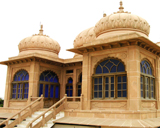 The Undying Grandeur of the Mohatta Palace Museum
(March 29, 2015)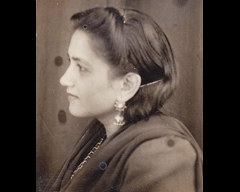 Ada Jafarey: A Tribute
(March 27, 2015)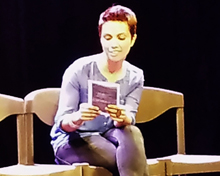 Me, My Mom & Sharmila: Fawzia Mirza and the Brown Woman
(March 26, 2015)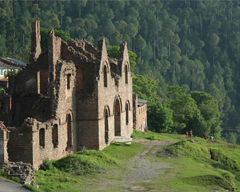 Silk Road: The Picturesque Mansehra and Abbottabad-VI
(March 25, 2015)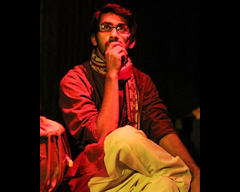 Azeem Hamid and the Independent Theatre Company
(March 25, 2015)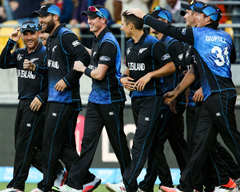 New Zealand to Choke South Africa and India to Overpower Australia?
(March 24, 2015)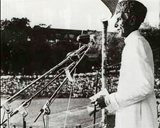 Pakistan Resolution Revisited
(March 20, 2015)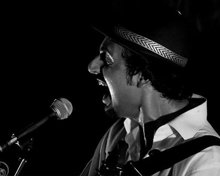 Faizan Tirmizi - The Ideology of an Aspiring Musician
(March 12, 2015)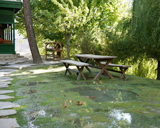 Hunza Valley: A Fine Balance between Tradition and Modernity
(March 10, 2015)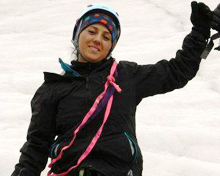 Samina, we are proud of you!
(March 06, 2015)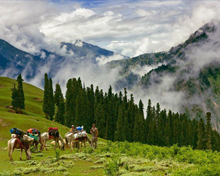 Silk Road: Naran Valley-V
(March 06, 2015)