'Hatim Tai' and the World of Magic
Written by: Sadeem Shaikh
Posted on: December 01, 2015 |

Comments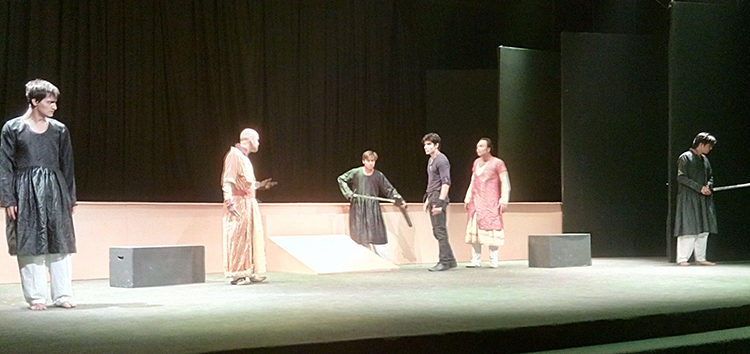 Farhan Alam's take on 'Hatim Tai' revolutionizes the original script in profound ways
The NAPA Young Directors Theatre Festival presented its fifth offering, Hatim Tai, late last week. Directed under the keen and creative tutelage of Farhan Alam, Hatim Tai is certainly an unconventional play. It separates itself from other installments in this six-play series by introducing fantasy-driven sequences on the main stage. The play was originally written by a renowned 20th century Urdu playwright, Mirwanjee Nusserwanjee Khanjee Aaram. Alam's reinterpretation of the play wipes out the commonly held notion that fantasy plays are geared exclusively towards children. It similarly revolutionizes the script in profound ways, and contextualizes the acting, music and underlined themes to a contemporary, adult audience.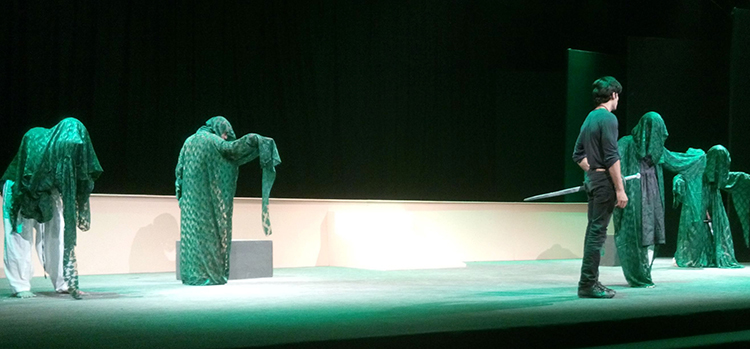 The storyline features a dynamic eight-person cast, with most actors transitioning through multiple roles. Played by Kashif Hussain, Hatim Tai is an honest, magnanimous prince from Yemen who embarks on a mysterious journey to right some wrongs done to his friends and countrymen. Dumroo, his trusted companion, is a fairy from Paristan who is always by Hatim's side when he encounters thugs, looters and degenerates along the way. Together with Dumroo, Hatim Tai seeks to answer seven riddles which would break free his people from an evil magician's spell. Haris Khan, Hammad Khan and Fraz Chottani are some other cast members who quite spectacularly take on duplicate roles, depicting citizens, thieves, kings, drunkards and villagers. Alam's decision to contextualize the play to a modern setting was well-received by the NAPA crowd, who would crack up uncontrollably at the occasional humor carefully inserted in the script.
A number of significant and culturally relevant themes such as honor, selflessness, greed and desire were addressed in each of the seven riddles. Alam's script demanded observation and imagination from the audience. The use of eclectic Eastern music as the soundtrack perfectly complemented the scenes played on stage. Moreover, the minimalistic stage décor was made up for by the suspense-building plot twists and dramatic fighting sequences. Alam also avoided using too many props, relying entirely on the tremendous abilities of the cast to keep the audience engaged, with heartwarming dialogues and genuinely enthusiastic acting.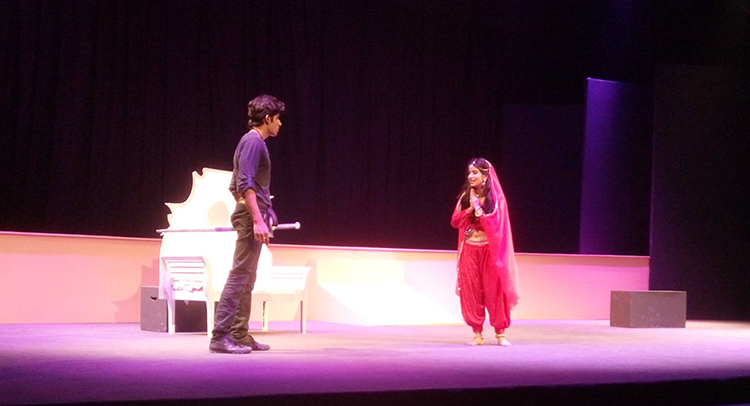 Hatim Tai effortlessly fulfills the original purpose of the NAPA Young Directors Theatre Festival: to bring out uncommon storylines to the fore through innovation and bold experimentation. Farhan Alam's dream of directing a fantasy play is borne out of his desire to recognize and re-evaluate the distinct roots and unparalleled potential of the fantasy genre in Pakistani theatre. With an overwhelmingly positive response from the audience, this desire seems to have been fulfilled.
The NAPA Young Directors Theatre Festival concluded with its final installment, Ghosts, on 29th November.
You may also like: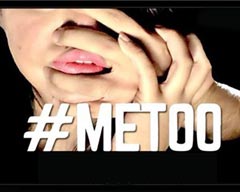 Theatre Review: #MeToo by BlankPage Productions
(January 12, 2018)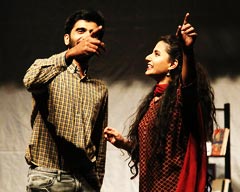 Theatre Review: Bol Kay Lubb Azad Hain Teray
(December 21, 2017)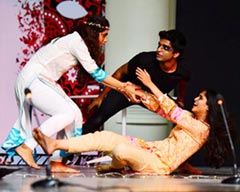 The Fringe 2017 – Intra-IBA Theatre Competition
(December 15, 2017)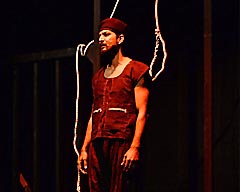 Theatre Review: Ajoka Theatre's 'Intezaar'
(November 30, 2017)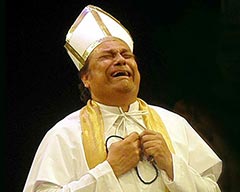 Theatre Review: 'Yahudi ki Larki' by NAPA at National Theatre Festival 2017
(November 02, 2017)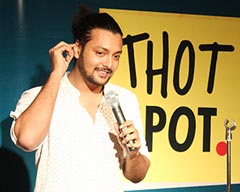 Bachay Panch Hi Achay (5 Kids are Enough) - A Saturday Night Comedy Show
(October 17, 2017)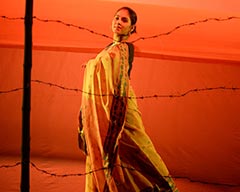 Ajoka Theatre's 'Shehr-e-Afsos - A City of Sorrow'
(October 13, 2017)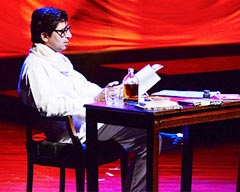 Theatre Review: 'Kaun Hai Yeh Gustakh' - Ajoka's Play about Manto
(October 12, 2017)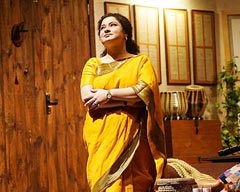 Theatre Review: 'Mushk - Fragrance' in Lahore
(October 10, 2017)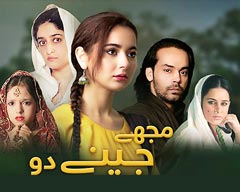 Drama Review: 'Mujhay Jeenay Doh'
(September 22, 2017)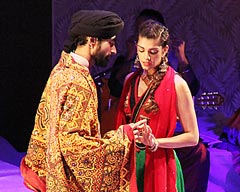 Heer Ranjha – Retelling Kaifi Azmi's Script in an Urdu Musical
(September 11, 2017)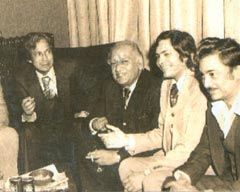 70 Years of Theatre: A Flashback Through the Ages
(August 30, 2017)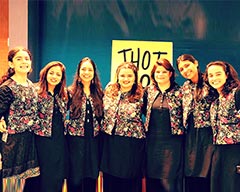 'The Khawatoons' Celebrate their First Anniversary!
(August 02, 2017)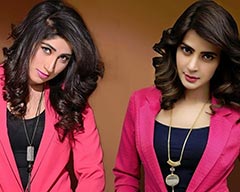 'Baaghi', a serial inspired by Qandeel Baloch
(July 31, 2017)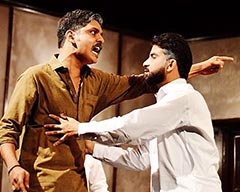 'Mulzim Ya Mujrim' – A Theatrical Production
(July 25, 2017)