Nazneen Murtaza: The Road to Self Discovery
Written by: Arshmah Jamil
Posted on: August 05, 2014 |

Comments | 中文

Nazneen Murtaza with U.S. Ambassador at inauguration of the English Language Lab
Pakistan has the world's largest number of children (25 million) out of school. The education system is composed of 180,846 public institutions (25.97 million students) and 80,057 private institutions (14.85 million students), more than 22,000 registered madrassas (1.5 million students) and nearly 8000 non-functional ghost schools. Current GDP spending on education is less than 2.0% which is the lowest in South Asia. It can be observed from these alarming statistics that there is a dire need to revamp the education system. Headstart, a leading private school has made significant efforts in this regard with over thirteen campuses across Islamabad and Rawalpindi, providing a personalized teaching environment.
Plato once said, "Do not train a child to learn by force or harshness; but direct them to it by what amuses their minds, so that you may be able to discover the peculiar bent of genius in each". Nazneen Murtaza, Founder and CEO of Headstart School, adheres to this philosophy, as she has embarked on a mission to improve critical thinking in students. Her journey is an example of how any goal in life is attainable through hard work, determination and persistence. Having a strong passion for the field of education, Nazneen chose it right after college and is a trained Montessori directress. After marriage, she moved to Islamabad where she worked at a convent school. She admired the dedication of the Irish nuns she worked with but felt that the regimented form of education limited the imagination of children as "Montessori was about self discovery, new equipment and Eureka moments". Soon after, she moved abroad and it was there that she discovered a new world where children were given a prime position in the society and the experience was beautiful, easy and nurturing for them. Through volunteer teaching, she learnt fresh techniques of education.

Kuri Campus
Upon her return to Pakistan, she started working again, this time teaching Grade 1. "I did a great job there", she smiles. "I remember the head told me to prepare a three hour Math exam but I assured her my students could finish in 15 minutes by using the mental math techniques I had taught them." However, her overall experience left her disappointed in the system and she wanted a change. The concept of Headstart was conceived.
In 1991, with a small place in the garage in F-6/3 and with hope in her heart, Nazneen laid the foundations of a school which is now a leading institute of excellence. "I didn't know how to market the venture; just a couple of posters in Radio city and Essa Jee were placed very shyly and it was mostly word of mouth." She explains that initially, only two children were enrolled and in a week's time a few more. These numbers increased and in a few months the place could not accommodate the growing number of children; they had to move to F-8 and then to F-6/2. For her, there has been no looking back since.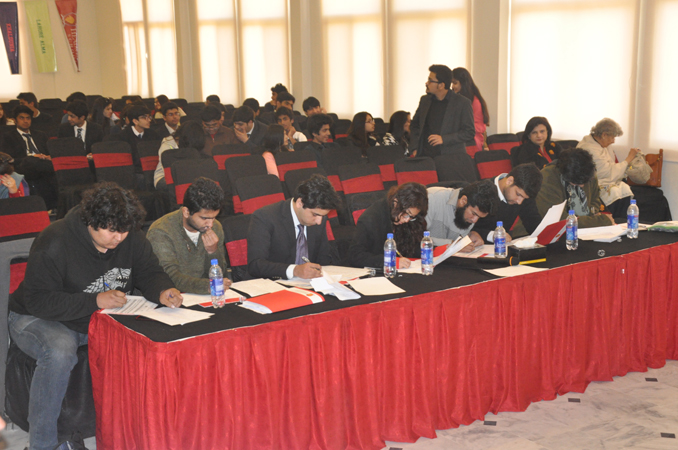 Students participating at a public debate forum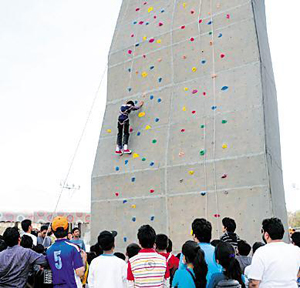 Students in a Rock Climbing activity in Islamabad
Nazneen feels that it was the unique system of education provided at Headstart that contributed to its success. It is a place where students are allowed to grow, make mistakes and learn from them. Nazneen believes that not every child will become a doctor or engineer as they all possess a distinguishing talent. The students can discover their niche, whether arts or sciences, and excel in it with the assistance of teachers. She fondly remembers encouraging her student Mobeen Ansari (Mobeen Ansari and the Heartbeat of a Nation) who was passionate about taking pictures and is now a well-known photographer. Headstart focuses great attention on reserved and vulnerable students as each child is talented in their own way. The best outcome, she believes, is when parents and teachers are completely involved in a child's progress. She encourages student involvement in community service and she has been actively involved in various humanitarian causes, including the SOS village (S.O.S. Village: Saving Souls). Her school policy advocates firm observance of courtesy and follows a strict Honor code.
The predicament of drug usage amongst students has increased at an alarming rate, and her policy on this is very stringent: any such activity results in expulsion. Another challenge is the increasing trend of dependence on tuition centres. Nazneen's aim is to satisfy the students so that they do not have to avail the services of tuition centers, emphasizing that their goal should be based on "striving to learn, not just passing an exam".
Her advice for women to achieve success in any field is that it's not an easy path, but with high levels of dedication and professionalism, it is possible to achieve any goal. Her aim has always been to provide a system where students can think freely, as she believes, "There is a lot to learn and when people become independent, they become beautiful and give back to the society".
You may also like: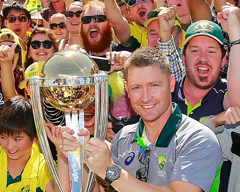 Australia Pulverizes New Zealand to Bag World Cup 2015 Trophy
(March 30, 2015)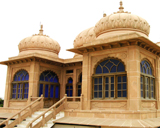 The Undying Grandeur of the Mohatta Palace Museum
(March 29, 2015)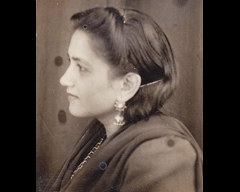 Ada Jafarey: A Tribute
(March 27, 2015)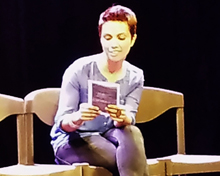 Me, My Mom & Sharmila: Fawzia Mirza and the Brown Woman
(March 26, 2015)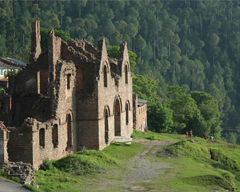 Silk Road: The Picturesque Mansehra and Abbottabad-VI
(March 25, 2015)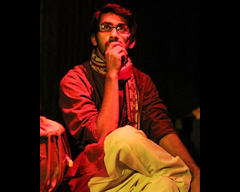 Azeem Hamid and the Independent Theatre Company
(March 25, 2015)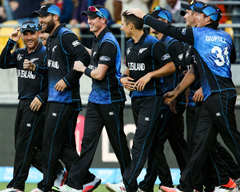 New Zealand to Choke South Africa and India to Overpower Australia?
(March 24, 2015)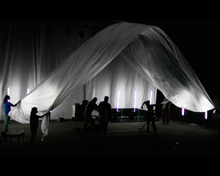 NAPA International Theatre Festival 2015: 'Among Fog'
(March 20, 2015)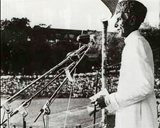 Pakistan Resolution Revisited
(March 20, 2015)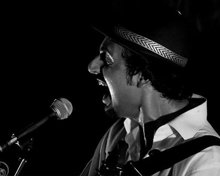 Faizan Tirmizi - The Ideology of an Aspiring Musician
(March 12, 2015)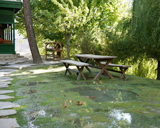 Hunza Valley: A Fine Balance between Tradition and Modernity
(March 10, 2015)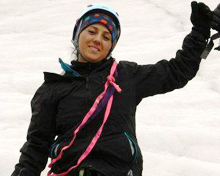 Samina, we are proud of you!
(March 06, 2015)