Ningxia Museum
Written by: Luo Zhewen
Posted on: February 18, 2014 |

Comments | 中文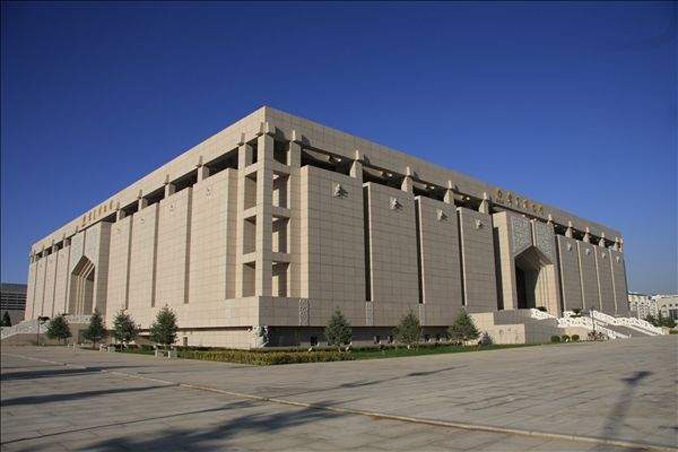 The Ningxia Museum was formerly the Ningxia Hui Autonomous Region Museum. Its former location was inside the Chengtian Temple in the old city district. On August 28, 2008, the new buildings of the Ningxia Museum were formally opened to the public.
Chinese Coins Exhibition Room
The new Museum is located to the east of the People's Square in Ningxia City. It covers more than 30,000 square meters of space and is a modern museum that combines the functions of collecting, exhibiting, research, and development. There are a total of eight exhibition halls in the new museum, and the focus is on Hui nationality items (Moslem), on Western Xia items, and on petroglyphs (rock carvings and paintings) from the Helan Mountains.
Ningxia Historical Artifacts Exhibition
This focuses on articles from local history, from ancient times up to Ming and Qing. It is divided into sections as follows: primitive society, Shang and Zhou, Qin and Han, Sui and Tang, Song and Yuan, Ming and Qing, and mostly displays items that have been passed down through generations. Objects of natural-history interest include fossilized paleontological material. Early archaeological material includes ceramics of the Majiayao culture, and artifacts from all the dynastic periods of China that represent border-region cultures. From ancient times, the Ningxia region has been a confluence of cultures, a place where many different nationalities and peoples came together. It displays in particular the interaction of people from border regions and people of the central plains.
Chinese Calligraphy and Paintings Exhibition
The Ningxia historical exhibitions provide tangible evidence of this rich history.
The Western Xia (Xi Xia) History Exhibition
This exhibition portrays the historical development of the Xi Xia Kingdom (1038-1227), using excavated Western Xia artifacts combined with historical documents. Yinchuan City was the Tangut Kingdom's capital. Western Xia kings' concubines and aristocracy are buried in the tomb precinct in the eastern ranges of the Helan Mountains. Among the items on display here are architectural materials excavated from Western Xia tombs, plus Western Xia ceramics recovered from ancient kiln sites at Lingwu. Articles reflect the history, culture, arts, architecture, and political system of Western Xia.
The Ningxia Hui Minority Peoples' Customs Exhibition
This exhibition displays the customs of the local Hui people. It showcases the Hui religion, architecture, handicrafts, clothing, eating customs, ceremonies, and wedding and funeral customs.
Rock Paintings Exhibition Hall
Exhibition of Stone Rubbings from the Helan Mountains
The Helan Mountains contain a large number of ancient petroglyphs. Rubbings from these, together with color photographs of the designs, show the early presence and activities of the northern-steppe nomadic people's customs; these include offerings, hunting, herding, and so on.
The Ningxia Museum currently has around 40,000 items in its collections, which are divided into eight major categories. Notable objects include northern grassland culture, animal-style bronze ornaments, Western Han gold, silver and bronze ornaments, Tang dynasty and Western Xia works of art of various kinds (including the special ceramic technique used during Xi Xia that is known as "raised patterning," done by cutting away extraneous clay from the pattern), and Yuan and Ming-dynasty gilded-bronze Buddhist sculpture.
You may also like: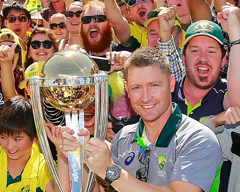 Australia Pulverizes New Zealand to Bag World Cup 2015 Trophy
(March 30, 2015)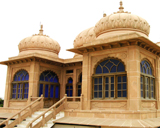 The Undying Grandeur of the Mohatta Palace Museum
(March 29, 2015)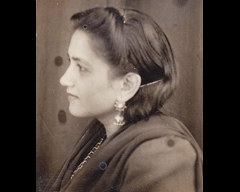 Ada Jafarey: A Tribute
(March 27, 2015)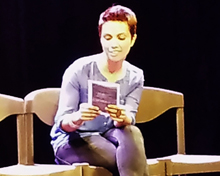 Me, My Mom & Sharmila: Fawzia Mirza and the Brown Woman
(March 26, 2015)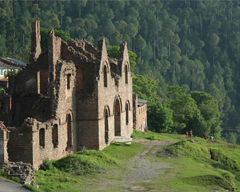 Silk Road: The Picturesque Mansehra and Abbottabad-VI
(March 25, 2015)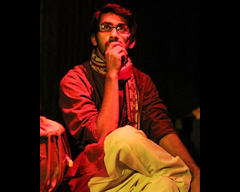 Azeem Hamid and the Independent Theatre Company
(March 25, 2015)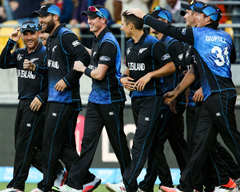 New Zealand to Choke South Africa and India to Overpower Australia?
(March 24, 2015)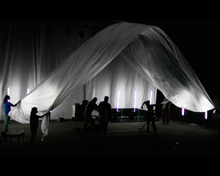 NAPA International Theatre Festival 2015: 'Among Fog'
(March 20, 2015)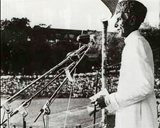 Pakistan Resolution Revisited
(March 20, 2015)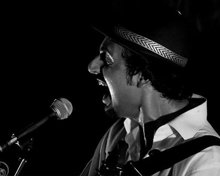 Faizan Tirmizi - The Ideology of an Aspiring Musician
(March 12, 2015)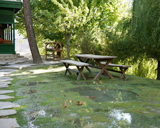 Hunza Valley: A Fine Balance between Tradition and Modernity
(March 10, 2015)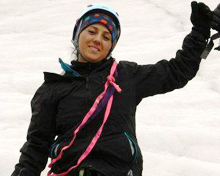 Samina, we are proud of you!
(March 06, 2015)