Octave - Bringing Music Back to Pakistan
Written by: Jalal Hussain
Posted on: August 25, 2014 |

Comments | 中文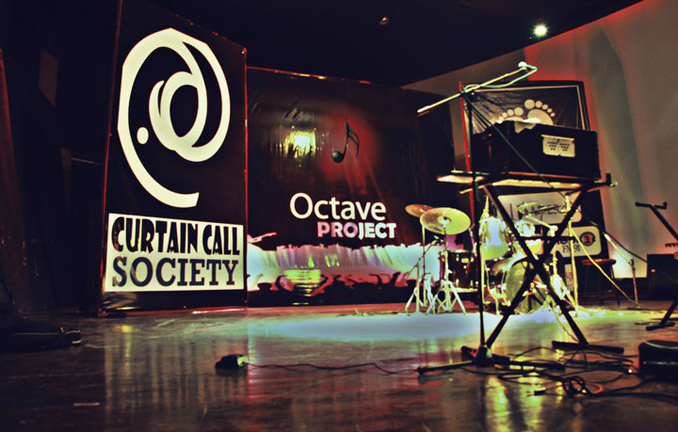 The Pakistani music industry was buzzing with creativity after the arrival of cable television in the year 2000. Bands were emerging left, right and centre and all of them brought their own unique flavour to the dormant industry. Noori and EP developed a cult following in the early 2000s with their refreshing music, and lyrics that resonated with the public, in particular striking a chord with the youth. It set off a chain reaction as innumerable underground acts cropped up in schools, colleges and universities across the country. Some lucked out and became overnight sensations like Jal and Roxen, while others, many equally talented, had to settle for modest success as the market became saturated with new bands. Concerts were held all year round for the general public and new record labels emerged. Where music was considered a hobby rather than a profession in the 1990s, in the early and mid 2000s it came to be viewed as a financially lucrative option.
As opposed to the multitude of bands and musicians dominating the domestic industry, Indian music was dominated by Bollywood item songs, most of which constituted mindless 'masala lyrics'. Due to this and a commonly understood language, the Indian public also took a keen liking to Pakistani musical acts and several Pakistani artists began to enjoy immense success with their songs featured in Bollywood movies.
Unfortunately, this boom of the music industry in Pakistan was short-lived as it coincided with America's 'War on Terror'. The backlash from this war led to the swift decline of the music industry as the focus shifted to news channels. Music channels shut down one by one; scheduled concerts began getting cancelled because of security concerns and eventually stopped being held altogether. Subsequently, YouTube became the go-to avenue for new acts to showcase their music. However, Pakistan's ban on YouTube spelt the death knell for musicians here. Albums dried out completely, and where previously one would hear of new acts emerging every other week, it came to a point where one heard of a one off song emerging annually.
At a time when religious polarization was at an all time high, and many were reluctant to revive the once thriving music scene, one individual did just that. Akbar Hussain, a lawyer by profession, launched The Octave Project a couple of years back with the aim of providing a platform to musicians and making live music more accessible to the public at large. Octave not only brings musicians and music aficionados together, but also produces and hosts underground gigs. Since their launch, they have organized events at various venues in Lahore, invariably to a full house.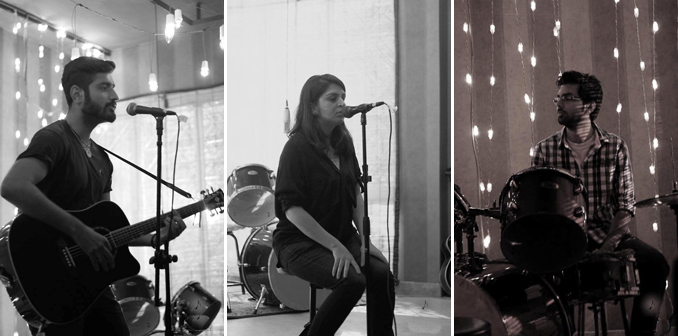 Performing at an Octave gig
"Octave started because we couldn't find any gigs to play at," explains Akbar. "Most of my friends are musicians, and we all realized that because of the situation that Pakistan was experiencing, we would have to take matters into our own hands. We started off in a small hall in Alhamra; at that point we had no sponsors. But after the success of our first gig, we managed to get Hang Ten on board. The response and the encouragement I got from the industry was spectacular. Underground musicians and established acts like SYMT and Ali Noor were all lauding Octave. Their gratitude was humbling."
Unlike outfits such as Nescafe Basement or Coke Studio, Octave does not have top-of-the-line equipment and production expertise to bring the audience a really polished production. They are working without a budget because they have none. But Akbar counts that as a strength because these limitations push them harder. "This is where we get innovative, so from the artists to the technicians, we are all trying to make the best of it all. Putting our heads together to compose turns out to be a lot of fun!"
To Octave's credit, they have launched some of Lahore's most talented underground ground bands like Chaar Paye and Do Hazaar. In addition to providing access to an audience, Octave also produced their music videos. Chaar Paye has now been picked up by Red Bull, Nescafe and other sponsors, and are a hot favourite with the Lahori youth. Underground artists now send in their video clips, asking to be featured in Octave gigs.
The Jamil Blunt Song
Octave holds auditions for artists and bands who want to perform. Much like Coke Studio, they get artists to collaborate and develop a sound unique to Octave. They believe in letting artists find common ground with each other, so a combined effort is made possible without any loss of originality. "Egos are set aside and participants emerge from their comfort zones to collaborate with each other," says Akbar. "Making music is not just about good musicians and equipment; it's about putting all the right elements and musicians in the right place. A guitarist doesn't need just a good guitar to make great music; it is the balance and the chemistry with the other band members which translates into brilliant music. An exceptional keyboard player is matched with an equally good vocalist who in turn is supported by a brilliant guitarist. This results in achieving a near perfect balance and the music created is brilliant - a sound that has been widely appreciated."
One of Octave's success stories is that of Aizaz Sohail, who performed at one of their gigs (see Featured Video). "I sent our video of his performance to my friends at Walnut Studio who were starting Pakistan Superstar at that time. They picked up Aizaz Sohail and he came in at second place. He won a recording contract with Universal Music – India. I'm very proud of him and am glad that Octave helped him get the recognition he deserved."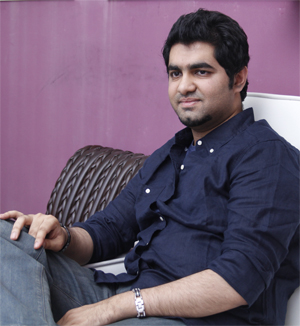 Akbar Hussain
In Pakistan, one sees that most musicians tend to gain mass appeal at home only after they've gained recognition abroad. Indians, on the other hand, treat their musicians as demi gods. That might have a lot to do with the prevailing culture as music is considered a way of life there, and Pakistani culture has been increasingly under attack by certain agendas foreign to our indigenous identity. "We do not have that universality to appreciate music or fight for it to be heard," Akbar feels, drawing a comparison with India where "music is a way of life; they revere musicians and hold them on a high pedestal."
For Akbar, Octave is a cause, to bring music back to peoples' lives and give them greater entertainment options. "Music is my medium to inspire people. There is so much repression in this country and so many issues plaguing us. Music becomes an outlet to express all the inbuilt frustration and creatively mould it to make the original feeling of angst come out as a piece of art."
Their events are known for featuring musicians from a wide range of genres and backgrounds. From originals to covers, from classical to country to rock music, there is a little bit of something for everyone. A lively audience and an enthralling atmosphere are the hallmark of their events. A lot of thought goes into the stage set up and seating arrangements to ensure an uncompromising sound experience. Interestingly, they don't market their gigs based on who is performing. They disclose the venue of each performance without disclosing the artists. This way, they ensure that people don't come to hear a particular artist but to listen to the Octave sound.
Not only have they given the youth of Lahore something to look forward to again, they are also constantly looking to expand their horizons. Akbar shares how Octave has evolved over time, from being solely a platform for live performances, to recording music and making videos.
Akbar is particularly proud of the mutual support within Octave and those associated with it. "All my artists sing with each other, help each other and just do it for the love of music. They don't get paid, but they stick around for hours, even after they're done with their own song, just to make sure that they can help someone else with their song, whether by playing for them or singing harmonies. It's great to have such a support system."
At Octave, the focus is placed especially on traditional South Asian music. It is wonderful to see the youth understand and appreciate the harmony of the classical ragas, the flute, harmonica, sitaar and tablas, which form the backbone of Sufiyana kalaam. Octave is trying to ensure that traditional music does not lose its essence whilst fusing it with Western music, a musical form today's youth is more accustomed to. This is significant because so many Pakistanis have lost touch with their cultural roots and the upwardly mobile young generation places preference on electro-trance and house music over our local Sufi singers like Abida Parveen.
While the first target for upcoming organisations like Octave is to round up sponsors and make their venture commercially viable, Akbar believes in creative independence and is inclined towards the indie route. "I am extremely hesitant about surrendering creative control; I don't want to hand Octave over to some corporation and for it to lose its identity. This is why we haven't really gone fully commercial. I want Octave to be a lot bigger than Coke Studio or Nescafe Basement. When a sponsor wants to come on board, I want them to come on our terms, and until that happens, I am very willing to wait."
It can be quite a difficult ask for musical productions to balance commercialism and music quality, and a compromise often has to be made. Octave is hoping to strike the right balance in preserving the roots of the artist. "I want Octave to reach a point where we can sustain weekly gigs all year round. Currently we have a show once a month. If we can manage to do that, I'd consider the music scene to be revived in Lahore, at least. We will then replicate the model in other cities like Islamabad, Karachi, Faisalabad, etc. The events that are selling in Pakistan right now are the high-end raves, private parties, those are the ones that sell to a niche audience. The difference between them and us is that they are doing it to make money. We are doing it because of our sheer passion for creating brilliant music."
"An Imperfect Finale, because at the end of it all, we do it for the fun and because we love it"
At the end of the day, the one ingredient most likely to make Octave succeed is its sense of idealism. Like all great ventures, it is this romanticism and the drive to instill in people a sense of ownership, which makes them go the extra mile.
You may also like: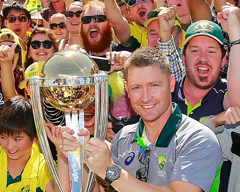 Australia Pulverizes New Zealand to Bag World Cup 2015 Trophy
(March 30, 2015)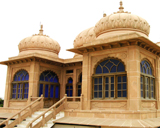 The Undying Grandeur of the Mohatta Palace Museum
(March 29, 2015)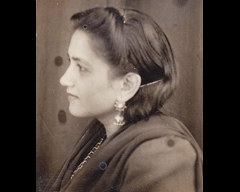 Ada Jafarey: A Tribute
(March 27, 2015)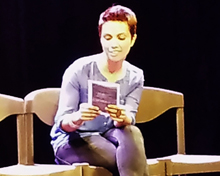 Me, My Mom & Sharmila: Fawzia Mirza and the Brown Woman
(March 26, 2015)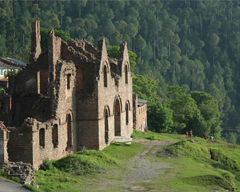 Silk Road: The Picturesque Mansehra and Abbottabad-VI
(March 25, 2015)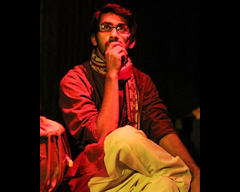 Azeem Hamid and the Independent Theatre Company
(March 25, 2015)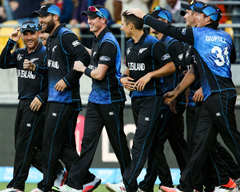 New Zealand to Choke South Africa and India to Overpower Australia?
(March 24, 2015)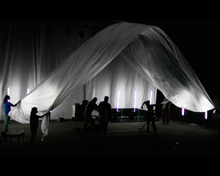 NAPA International Theatre Festival 2015: 'Among Fog'
(March 20, 2015)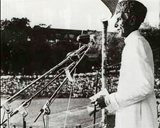 Pakistan Resolution Revisited
(March 20, 2015)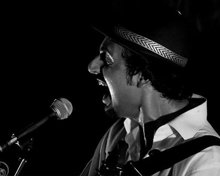 Faizan Tirmizi - The Ideology of an Aspiring Musician
(March 12, 2015)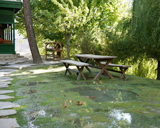 Hunza Valley: A Fine Balance between Tradition and Modernity
(March 10, 2015)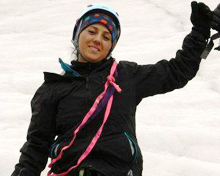 Samina, we are proud of you!
(March 06, 2015)