Pakistan Film Festival, New York
Written by: Dr Dushka H Saiyid
Posted on: December 05, 2016 |

Comments | 中文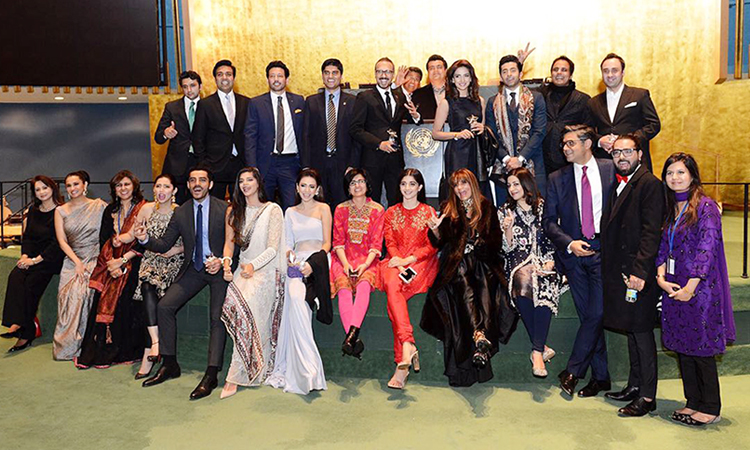 Red carpet event at the UN (photo: Javaria Inam)
Since Dr Maleeha Lodhi has taken over as Pakistan's Representative to the UN, she has moved mountains to project Pakistan's soft power in New York. One event after another has followed: the Lahore Literary Festival, Rahat Fateh's performance in the UNGA hall, an exhibition of Pakistani artists, and now the Pakistan Film Festival. This has gone some way in assuaging the thirst of our expatriate community for Pakistani culture, and exposed the UN diplomatic community and Americans to a Pakistan that has more to offer than terrorism.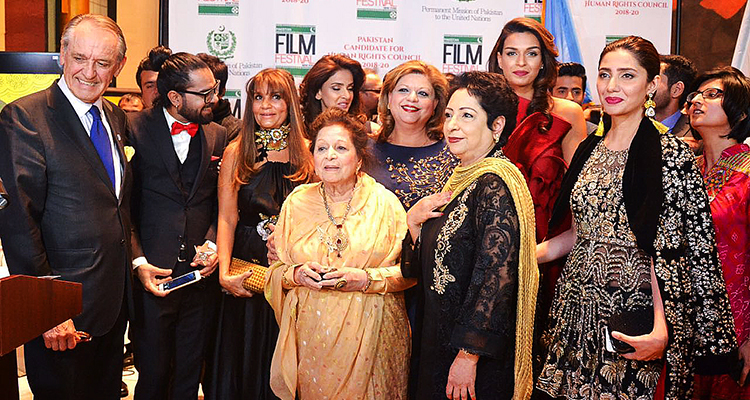 With the legendary Sabiha Khanum and some of the stars (photo: Javaria Inam)
A selection of eight films was shown after a red carpet launch, made glamorous with the attendance of a large number of actors flown in from Pakistan. The presence of the legendary actor Sabiha Khanum at the event created a stir, as she hadn't been seen in public for years. A few directors were also present: Afia Nathanial, Mehreen Jabbar and Wajahat Rauf, whose recent films, Dukhtar, Dobara Phir Se and Lahore se Aagey respectively, were shown at the Festival. Other films shown were Actor in Law, Dance Kahani, Mah-e-Mir, 3 Bahadur, and Ho Mann Jahaan. Excited members of the audience took selfies with the likes of Mahira Khan, Adeel Hussain, Mawra Hocane and Saba Qamar.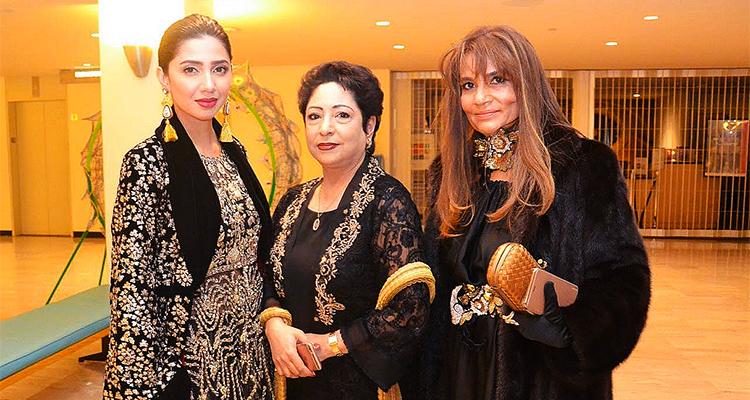 Dr Lodhi with Mahira Khan (L) and Frieha Altaf (R) (photo: Javaria Inam)
Some quality films of the neorealist genre with an edge over the usual fare, were unfortunately left out of the Festival; Shah, Revenge of the Worthless and Moor, to mention a few. Budget constraints and the expensive renting of Asia House limited the number of films shown to eight. Salman Iqbal, the CEO of ARY, seems to have played a key role in putting the Film Festival together; no surprises here, as the big media houses are playing a key role in producing and financing the new wave of Pakistani cinema.
It might be a good idea to make some of these events accessible to the ordinary people by holding them in the parks and squares of Manhattan. Zeyba Rahman, a lady of Indian origin, brought Abida Perveen, Pakistani qawals and the Hanna sisters to the Union Square where the performances were free, but only possible during the summer. People wanting to attend more exclusive performances in rented halls, did so by paying for them. This would afford Pakistani cabbies and the common Americans to partake of the Pakistani cultural feast.
It is delightful to see pictures of young Pakistani actors and directors draped across the staircase of the Permanent Representative's mansion in Manhattan. Dr Lodhi has repeatedly espoused the cause of Pakistani talent from all facets of life, and this was the latest expression of that.
At the residence of Pakistan's Ambassador to the UN (photo: Javaria Inam)
You may also like: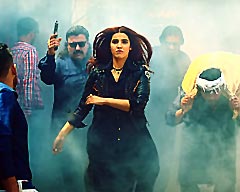 Film Review: Parchi
(January 08, 2018)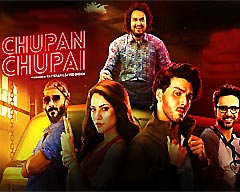 Film Review: Chupan Chupai - A Comedy of Literal Errors
(January 03, 2018)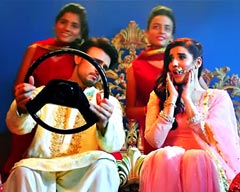 Parchi: Redefining Music Videos
(January 01, 2018)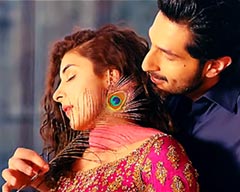 Film Review: Rangreza
(December 26, 2017)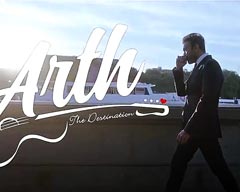 Film Review: Arth - The Destination
(December 22, 2017)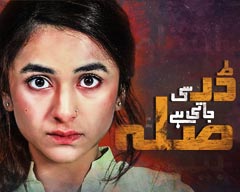 Drama Review: Dar Si Jati Hai Sila
(November 20, 2017)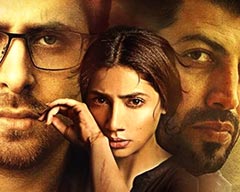 Film Review Verna: hell hath no fury as a woman scorned
(November 19, 2017)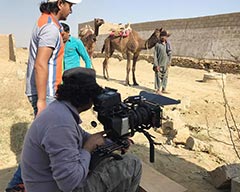 Farhan Alam: Director of 'Saawan', Pakistan's Nomination for the Oscars
(September 28, 2017)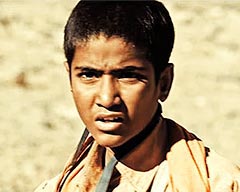 Film Review: Saawan
(September 19, 2017)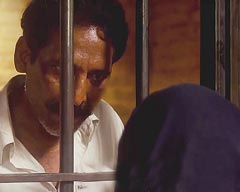 Film Review: My Pure Land
(September 18, 2017)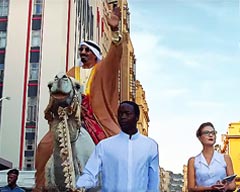 Film Review: Na Maloom Afraad 2 - Forgettable, If Not a Complete Failure
(September 05, 2017)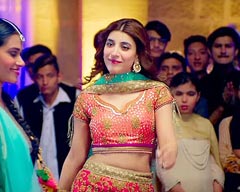 Film Review: Punjab Nahi Jaungi
(September 03, 2017)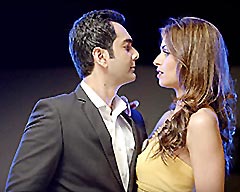 Film Review: 'Chain Aye Na,' - What true love is not!
(August 17, 2017)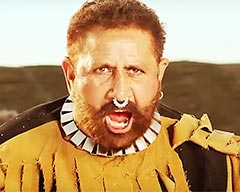 Film Review: Geo Sar Utha Kay
(August 15, 2017)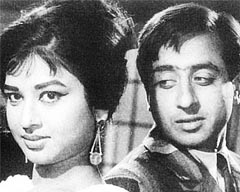 70 Years of Changing Tides in Pakistani Cinema
(August 01, 2017)