'Pakistan behind the Headlines'
Written by: Maryam Muhammad
Posted on: June 10, 2015 |

Comments | 中文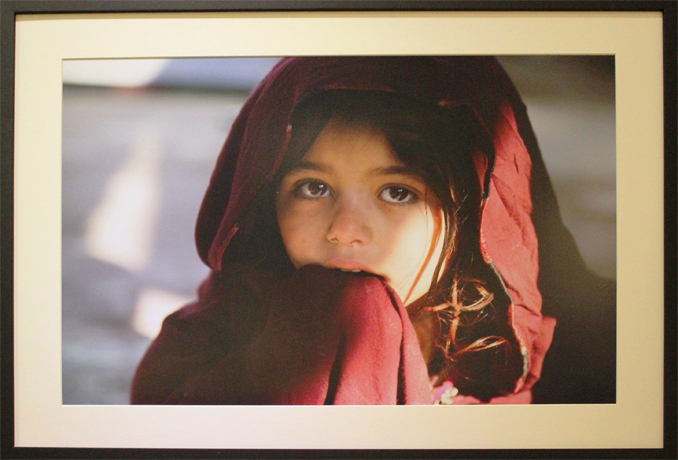 Bibi Asma, 7, has respiratory problems
A photography exhibition by the MSF (Medecins Sans Frontieres) titled 'Pakistan behind the headlines' opened here at the Nomad Gallery, Islamabad on Monday, 8th June 2015.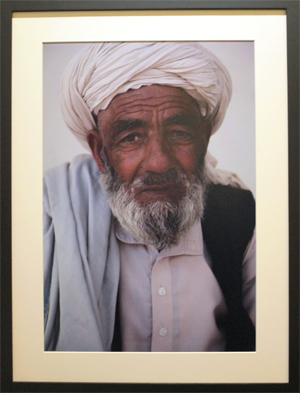 "This is my country. I love my country." (An elder outside MSF's Saada office, who insisted on showing the photographer his ID card to prove that he is Pakistani)
The exhibition showcases the work of Saadia Khan, a self-taught portrait and landscape photographer, invited by MSF to visit a camp for the IDPs of FATA and Kurram agency. The photographs were taken over a period of three days at the Durrani camp, and the subjects were children, women and the elderly.
Saadia Khan has successfully translated the unspoken hardships and sufferings of the IDPs (Internally Displaced Persons) into a medium that is her forte. She has masterfully captured the facial expressions of her subjects. The children, especially, seem to have been at ease with the photographer; the photographs in no way appear to be staged or artificial. Several of the images on display at the exhibition are heartbreaking – portraying a people worn out by conflict, yet still determined to hold on to their national identity.
The plight of the women in these areas has also been highlighted. Not only are women absent from most of the photos on display, but wherever they do appear, they are veiled and shying away from the camera. This behavior is in line with the traditions of the area, where women are not permitted to venture outdoors without a male relative to accompany them. Saadia Khan, through her photos, shows that there is much more to these women than just their veil. Underneath this piece of cloth, which may or may not be considered oppressive, are women with a voice, a perspective and a resilient personality.
The impact of war on the area's infrastructure is another dominant theme of the exhibition. Khan underlines the absence of basic health services in the region and the impact of war on these scarce facilities by capturing an image of a bullet-ridden maternity ward.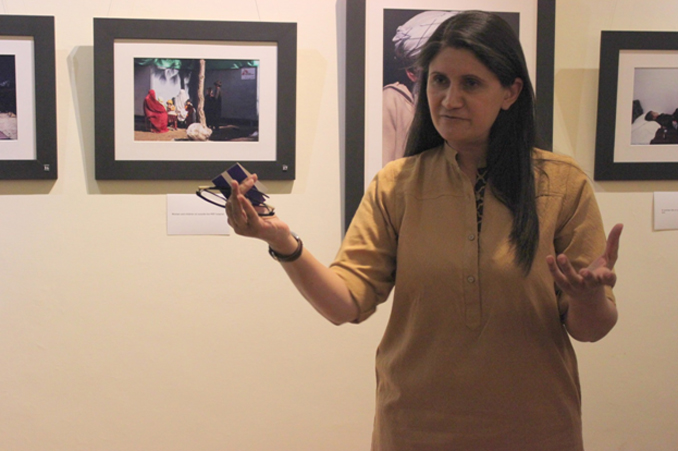 Saadia Khan speaks about her exhibition
An MSF representative said that the medical needs of the people in the region surpass the facilities available to them. Despite the dangers posed by the current situation in the region, MSF is committed to providing free medical aid to those who need it, regardless of class, gender, race or nationality.
The exhibition will remain open from 9th to 13th June, 2015. All proceeds from the exhibition will be donated to MSF to facilitate aid provision in Kurram agency.
Click to view picture gallery
You may also like: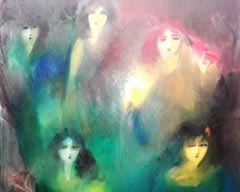 Art Review: Raja Changez Sultan at Tanzara Gallery
(January 19, 2018)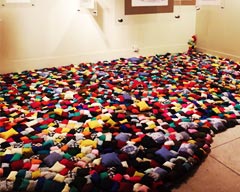 NCA Rawalpindi Degree Show 2017
(January 17, 2018)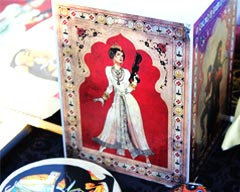 Winter Fete, Islamabad
(January 09, 2018)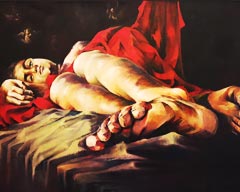 Review: 9th National Exhibition at PNCA
(January 02, 2018)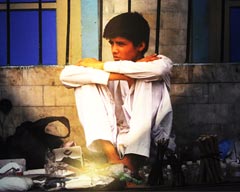 Yeh Hai Karachi 2: Photography and Film Exhibition
(December 20, 2017)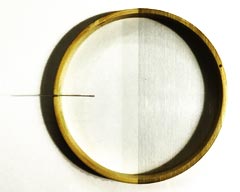 Art Review: Reading Between the Lines at Sanat Initiative, Karachi
(December 05, 2017)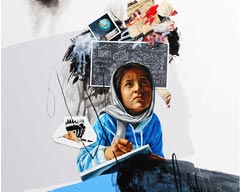 Art Review: The Onrushing 2 at Gallery 6, Islamabad
(December 04, 2017)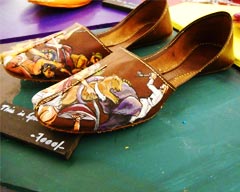 Daachi Arts and Crafts Exhibition 2017
(November 13, 2017)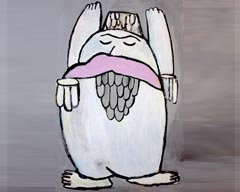 Art Review: 'Loompaland' at Studio Seven, Karachi
(November 09, 2017)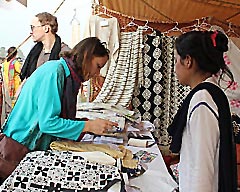 The Behbud Bazaar, Islamabad
(November 07, 2017)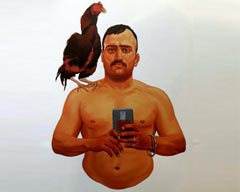 The Karachi Biennale 2017 (KB17)
(October 27, 2017)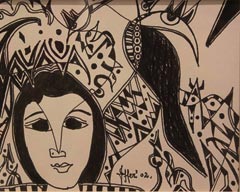 Wahab Jaffer Exhibition Opens at Tanzara Gallery, Islamabad
(October 20, 2017)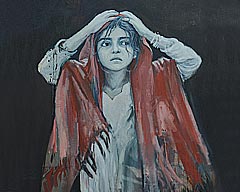 Art Review: Socio-Domestic at O Art Space, Lahore
(October 11, 2017)