'Bala King': A Political Narrative by Ajoka Theatre at PNCA
Written by: Mirza Salam Ahmed
Posted on: December 16, 2016 |

Comments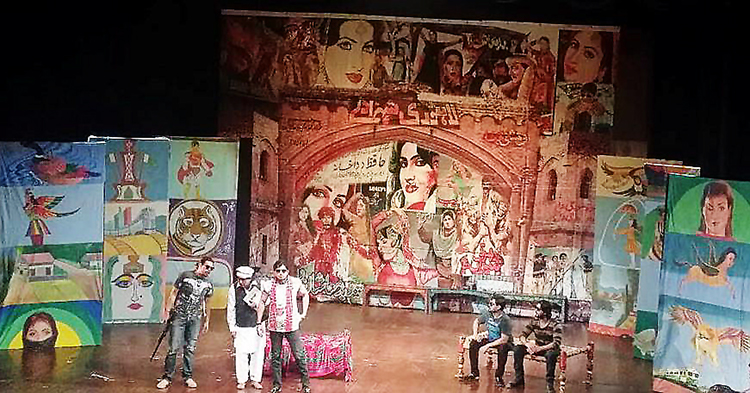 'Bala King' by Ajoka Theatre at PNCA (source: 'Ajoka Theatre' Facebook)
Ajoka Theatre concluded its trilogy of plays at PNCA in Islamabad on the 15th of December. In keeping with the political buzz in the air, the team of talented artists, writers and directors put together a satirical play, Bala King, which focuses on the ever-important theme of political corruption and the dehumanization of society.
The plot is an adaptation of German playwright Bertolt Brecht's play, titled The Resistible Rise of Arturo Ui, which is a satirical fable of the rise of the infamous Adolf Hitler and his Nazi Party in Germany before the start of World War II. Revolving around the spread of fascism in Germany in 1933, the play revisits the general elections when Hitler's fame was at its peak and the masses were behind him, ready to bring a change that perhaps not many knew would become a huge marker in the history books. The story shows how the hunger for power consumes one's conscience, and how simple it can become to fool a nation through promises never kept.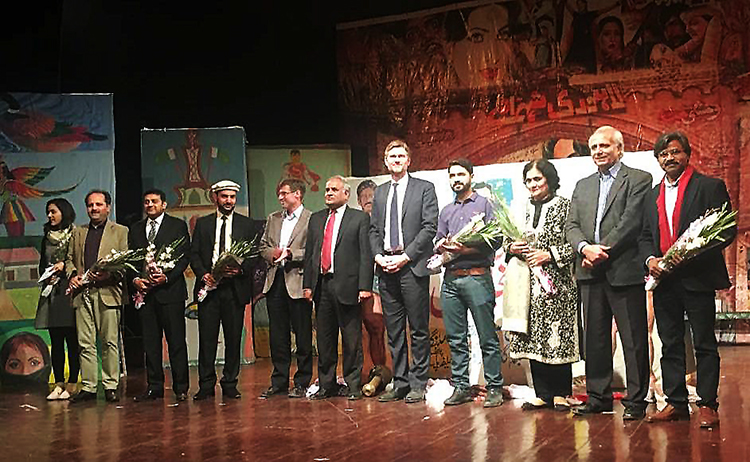 Ajoka's trilogy at PNCA concluded with 'Bala King' on 15th December
Showcasing its moral masterfully, the Punjabi adaptation is a daunting reminder to the Pakistani audience that they should be wary of who they elect as their leader, as this person would be in a position to fully exploit them. In Ajoka's rendition, Hitler has been replaced with Bala Pehalwan, who soon changes his name to Bala King after winning the election. The play traces the developmental phase of Bala's political career, and his ability to deceive the masses time and again.
Shahid Nadeem, the writer of the play, has done a marvellous job capturing the essence of political corruption and dishonesty in Pakistan through Hitler's example. Madeeha Gauhar's directorial prowess gives a natural flow to the narrative. The only improvement one could have wished for at the end of the two-hour play was perhaps a more emotive performance from the cast.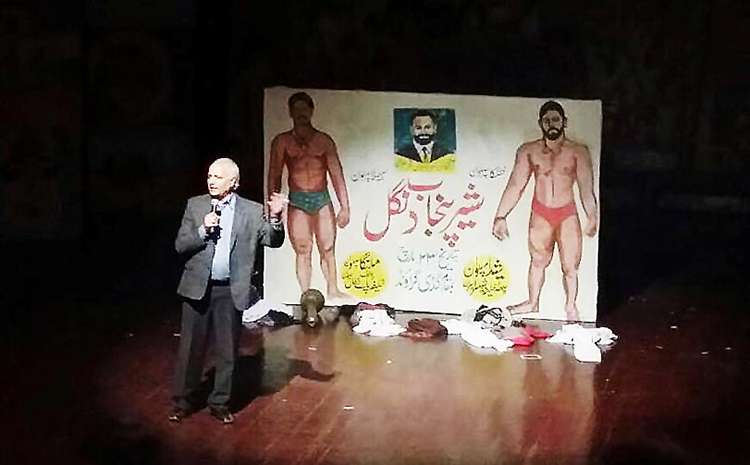 Shahid Nadeem talks about the play
Shahid Nadeem states that the Bala King narrative is very close to the contemporary situation of looting, lobbying and lying in Pakistani politics, and the play aims to remind the public that they are the victims of their own actions. Bala became a leader only because of his voters; if they had chosen wisely, their lives would have been better off.
Bala King is a stark reminder for us not only to become committed and contributing citizens of our country, but also to be democratically active in order to save ourselves from turning into a dystopian society.
All images have been taken from the 'Ajoka Theatre Pakistan' Facebook page
RELATED ARTICLES:
You may also like: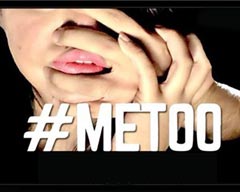 Theatre Review: #MeToo by BlankPage Productions
(January 12, 2018)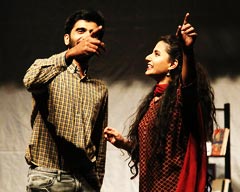 Theatre Review: Bol Kay Lubb Azad Hain Teray
(December 21, 2017)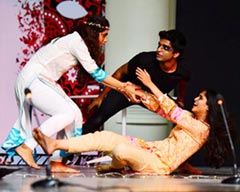 The Fringe 2017 – Intra-IBA Theatre Competition
(December 15, 2017)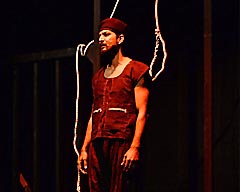 Theatre Review: Ajoka Theatre's 'Intezaar'
(November 30, 2017)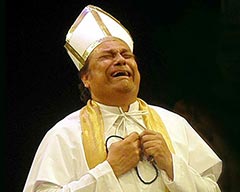 Theatre Review: 'Yahudi ki Larki' by NAPA at National Theatre Festival 2017
(November 02, 2017)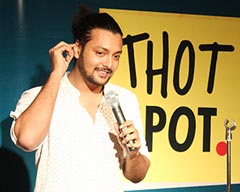 Bachay Panch Hi Achay (5 Kids are Enough) - A Saturday Night Comedy Show
(October 17, 2017)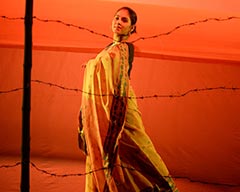 Ajoka Theatre's 'Shehr-e-Afsos - A City of Sorrow'
(October 13, 2017)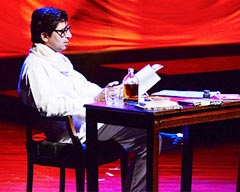 Theatre Review: 'Kaun Hai Yeh Gustakh' - Ajoka's Play about Manto
(October 12, 2017)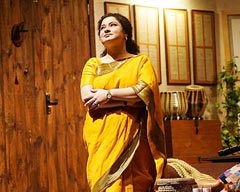 Theatre Review: 'Mushk - Fragrance' in Lahore
(October 10, 2017)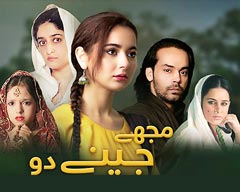 Drama Review: 'Mujhay Jeenay Doh'
(September 22, 2017)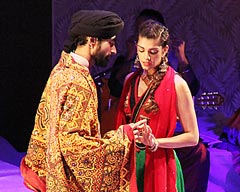 Heer Ranjha – Retelling Kaifi Azmi's Script in an Urdu Musical
(September 11, 2017)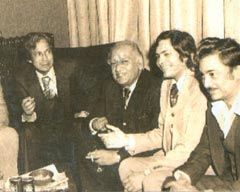 70 Years of Theatre: A Flashback Through the Ages
(August 30, 2017)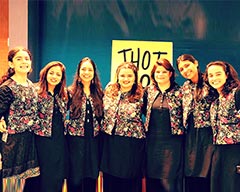 'The Khawatoons' Celebrate their First Anniversary!
(August 02, 2017)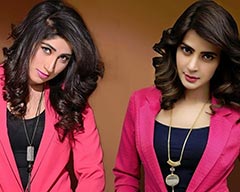 'Baaghi', a serial inspired by Qandeel Baloch
(July 31, 2017)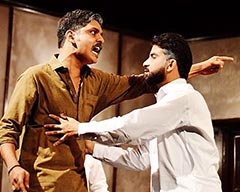 'Mulzim Ya Mujrim' – A Theatrical Production
(July 25, 2017)