'Poster for Tomorrow: Make Extremism History' at T2F
Written by: Nageen Shaikh
Posted on: December 22, 2016 |

Comments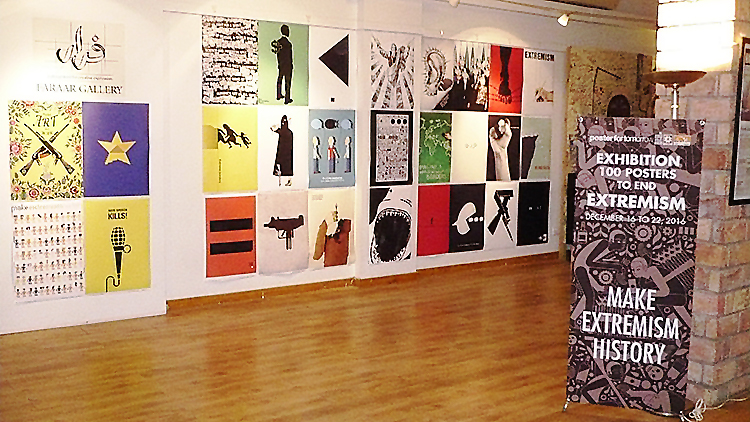 '100 Posters to End Extremism' at T2F
Poster for Tomorrow exhibits design-based posters on social issues in major cities all over the world. Held annually, this competition receives international submissions in the form of artistically designed posters on a particular theme. This year's topic was Make Extremism History. A jury of international panelists has released the final designs, including the top 10 posters from a total of 5,300 submissions. These are being exhibited in various parts of the world, including the cities of Istanbul, Sarajevo, Quito, Guayaquil, Doha, Aix En Province, Chelyabinsk, Mumbai, Kermanshah, Thessaloniki, Gainesville and Karachi. Poster for Tomorrow Pakistan and PeaceNiche have collaborated with the Human Rights Commission of Pakistan to present an exhibition of the best 100 posters at The Second Floor (T2F) in Karachi.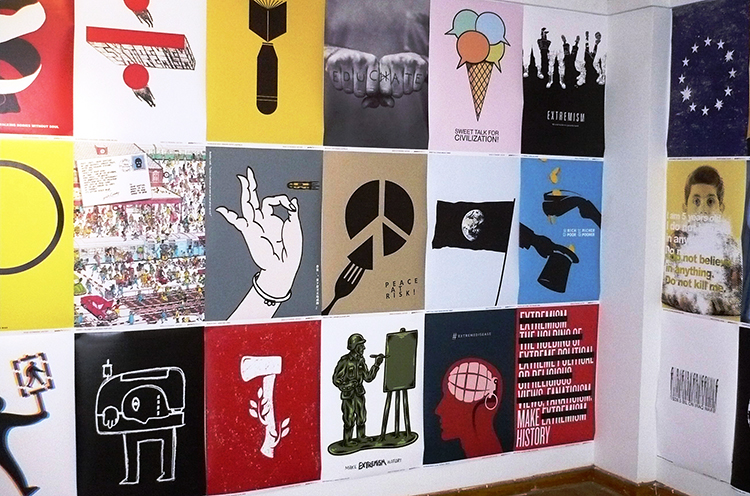 The main non-profit organization behind this initiative is called 4tomorrow, which is based in Paris, France. Initiated in 2009 by a group of designers calling out against censorship and campaigning for freedom, tolerance and equality for all, the project soon gained international momentum. More than 15,000 entries have been received from all corners of the globe since 2009, making it a major global movement that works to combat extremism and advocate human rights through art and design. This year's event has received entries from a total of 133 countries.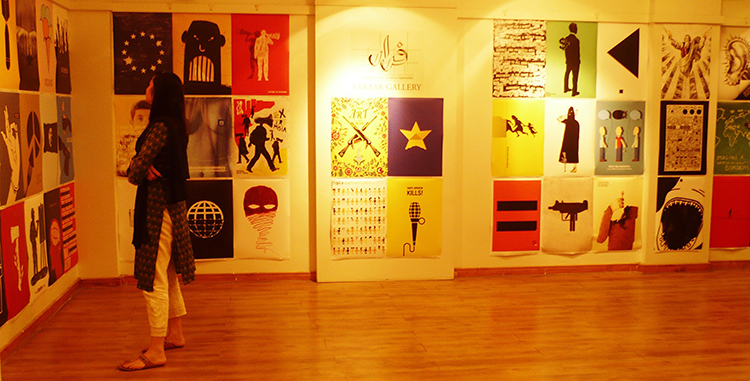 Following the international exhibitions that commenced on December 08, the display at T2F opened on December 16 at the Faraar Gallery. This compact yet beautiful space offers a peaceful environment for the visitors, who not only get to experience the art on display, but also peruse T2F's book corner and visit the Faraar Shop. The posters that adorn the walls of the gallery present versatile ideas that speak out to the masses about the importance of fighting extremism and promoting harmony between people of different races, nationalities, economic backgrounds and ethnicities. While no entry from Pakistan has made the final 100, many of the posters from India as well as Mexico stand out due to their unique concepts and designs.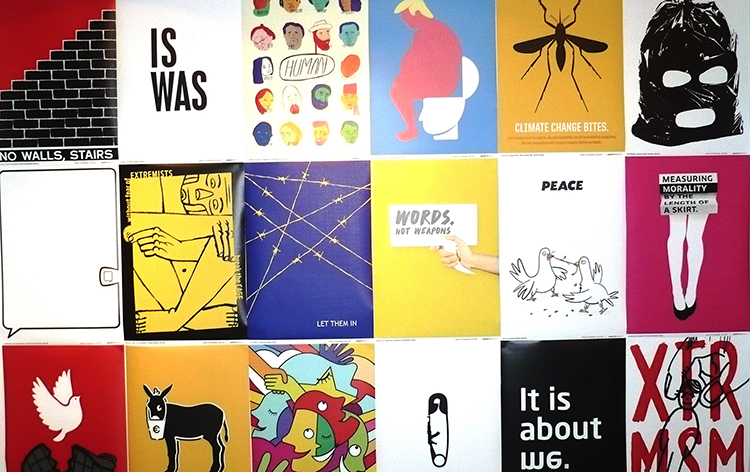 T2F continues its efforts to promote awareness regarding social ills, safeguard human rights and defeat extremism. The project has received an encouraging response not only from art and design enthusiasts, but also the general public. The exhibition will conclude on December 22 with a talk by renowned Peace and Human Rights activist, I.A. Rahman, on the fight against radicalism and extremist forces.
You may also like: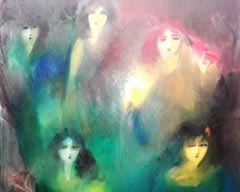 Art Review: Raja Changez Sultan at Tanzara Gallery
(January 19, 2018)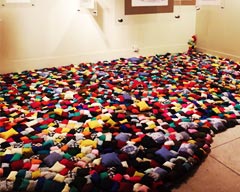 NCA Rawalpindi Degree Show 2017
(January 17, 2018)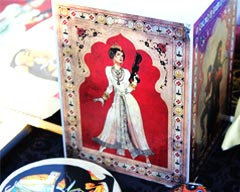 Winter Fete, Islamabad
(January 09, 2018)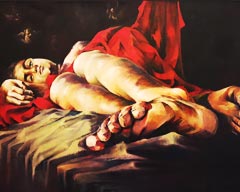 Review: 9th National Exhibition at PNCA
(January 02, 2018)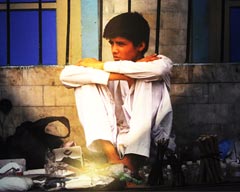 Yeh Hai Karachi 2: Photography and Film Exhibition
(December 20, 2017)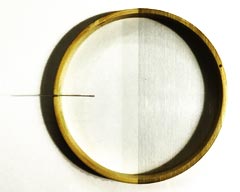 Art Review: Reading Between the Lines at Sanat Initiative, Karachi
(December 05, 2017)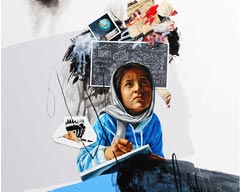 Art Review: The Onrushing 2 at Gallery 6, Islamabad
(December 04, 2017)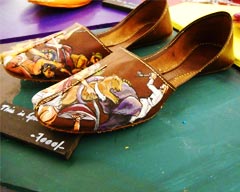 Daachi Arts and Crafts Exhibition 2017
(November 13, 2017)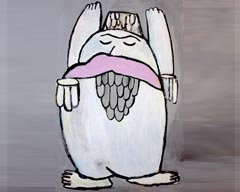 Art Review: 'Loompaland' at Studio Seven, Karachi
(November 09, 2017)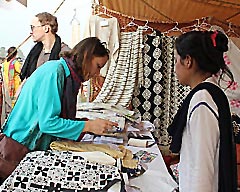 The Behbud Bazaar, Islamabad
(November 07, 2017)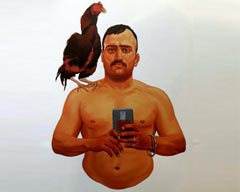 The Karachi Biennale 2017 (KB17)
(October 27, 2017)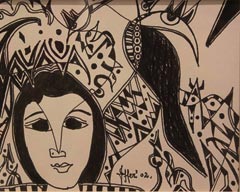 Wahab Jaffer Exhibition Opens at Tanzara Gallery, Islamabad
(October 20, 2017)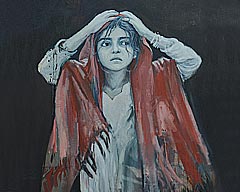 Art Review: Socio-Domestic at O Art Space, Lahore
(October 11, 2017)