President Obama's Victory
Written by: Senator Mushahid Hussain Sayed
Posted on: November 8, 2012 |

Comments | 中文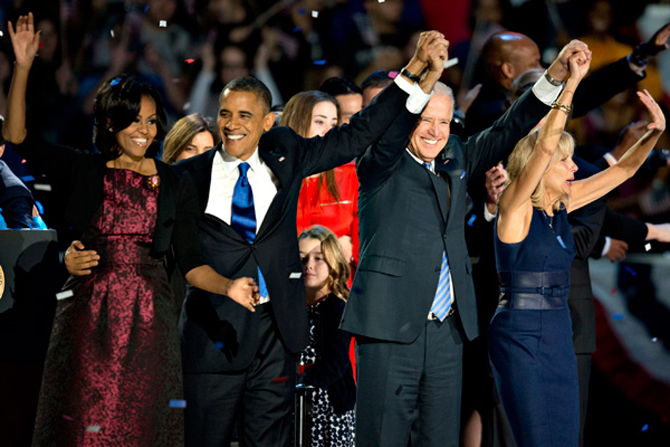 In what has been one of the most expensive, vicious, competitive and closely fought elections in recent American history,Obama's triumph is testimony to his brilliance as a charismatic campaigner, and the irreversible reality of America's changing demographic profile. With a full quarter of the American population being non-white and an overwhelming majority of that segment of vocal minority voting for him, the United States is becoming a more multi-coloured, multi-religious and multi-ethnic society.
President Barack Hussain Obama's task in the 4 years that he has now will be somewhat daunting. He will be presiding over a politically polarized America at home, and an America in relative decline abroad, whose clout and control over events is becoming increasingly limited in a multi-polar world. With the balance of economic and religious power shifting inexorably from the West to the East, the United States will be competing with a rising China, an assertive Russia and an increasingly radical Latin America in its own "backyard", plus a Muslim world whose US-propped status quo is unraveling.
For Pakistanis, there are mixed feelings about Mr. Obama's victory. During his first tenure, Pakistan-US relations plummeted largely because Obama failed to figure out Afghanistan and Pakistan, and outsourced the direction of the US policy towards this region to the American establishment, with hawks in the Pentagon and CIA driving this policy. There was also a lot of confusion and lack of clarity in the US approach, which sometimes sought Pakistan's assistance to talk to the Taliban, and, concurrently, pressured Pakistan to take on the same Taliban that they were keen to talk to earlier. This confusion in American policy resulted in conflict with Pakistan, on occasion.
However, both the Democrats and the Republicans have recognized the pivotal importance of Pakistan to US strategy in Afghanistan, as was evident in the Obama-Romney debate last month. This would mean that President Obama would be keen to engage Pakistan to ensure both a beginning of peace talks with the Taliban as well as facilitation for the military exit from Afghanistan.
Pakistan would expect that President Obama, now that he is no longer burdened by domestic political compulsions of a difficult re-election, would be more bold in his foreign policy approach towards a troubled part of the Muslim world by reverting to the vision that he first enunciated in 2008 as candidate Obama. He had then said that without a Kashmir settlement, durable peace between Pakistan and India was not possible. He had talked of seeking justice for the Palestinians, engaging Iran and he had rejected Islamophobia.
More importantly, Pakistan will expect consistency and clarity from Washington with a policy made and executed by the President and his team. For such a policy to be different from that of the previous 4 years, which also means that it would have a greater chance of its successes, it would have to include the following three fundamental aspects:
1. Stop drone strikes on Pakistan, because they violate Pakistan's sovereignty and are counter-productive; their contribution to counter terrorism has been negligible as is demonstrated by the faltering US military position on the ground in Afghanistan.

2. Secondly, the United States should initiate a dialogue with the Taliban, with assistance of Pakistan, so that contours of a peace process can be put in place.

3. Third, instead of escalating tensions in an already volatile region by military threats to Iran or reverting to a new Cold War by talking of "containing" China, the US needs to pursue diplomacy with both Iran and China, which would be indispensible to any eventual peace settlement in Afghanistan, since both these countries are neighbours of Pakistan and Afghanistan.
There seems to be a welcome change of heart in Washington as was evidenced in the visit of Mark Grossman, the US Special Representative to Pakistan and Afghanistan last month, when he backtracked from the long standing US position of trying to put pressure on Pakistan for a military operation in North Waziristan, thereby coming around to Pakistan's point of view. During Mr. Grossman's visit, there was also an agreement to establish a Tri-lateral Commission to institutionalize peace talks by greater coordination between Pakistan, Afghanistan and the United States.
Given this context, Pakistanis are hopeful that Obama's second term will be marked by realism backed by a bold approach in US foreign policy towards Pakistan and Afghanistan, so that this region can see some light at the end of the tunnel after a conflict that has now lasted over 30 years.
You may also like: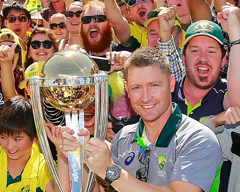 Australia Pulverizes New Zealand to Bag World Cup 2015 Trophy
(March 30, 2015)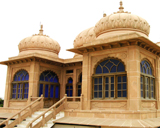 The Undying Grandeur of the Mohatta Palace Museum
(March 29, 2015)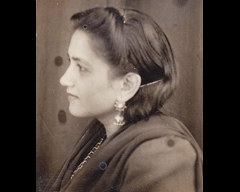 Ada Jafarey: A Tribute
(March 27, 2015)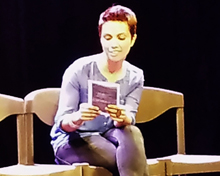 Me, My Mom & Sharmila: Fawzia Mirza and the Brown Woman
(March 26, 2015)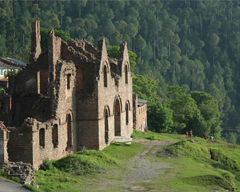 Silk Road: The Picturesque Mansehra and Abbottabad-VI
(March 25, 2015)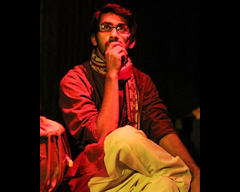 Azeem Hamid and the Independent Theatre Company
(March 25, 2015)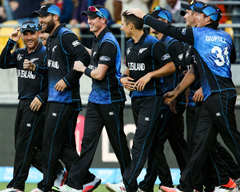 New Zealand to Choke South Africa and India to Overpower Australia?
(March 24, 2015)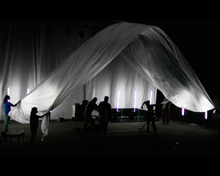 NAPA International Theatre Festival 2015: 'Among Fog'
(March 20, 2015)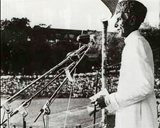 Pakistan Resolution Revisited
(March 20, 2015)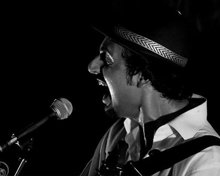 Faizan Tirmizi - The Ideology of an Aspiring Musician
(March 12, 2015)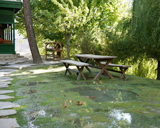 Hunza Valley: A Fine Balance between Tradition and Modernity
(March 10, 2015)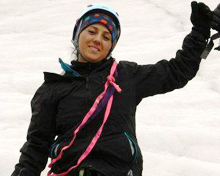 Samina, we are proud of you!
(March 06, 2015)