Public Hearing of Environmental Commission: Will it Translate into Action?
Written by: Staff Report
Posted on: June 18, 2015 |

Comments | 中文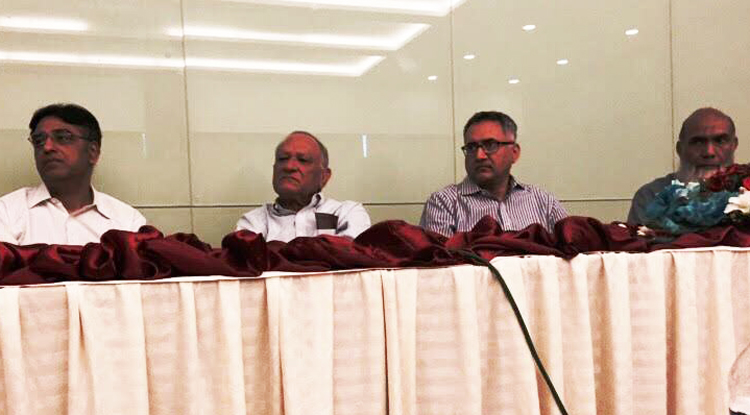 (l-r) Asad Umar, Dr. Parvez Hassan (Chairman), Hammad Naqvi and Dr. Anwar Baig
A public hearing of the Islamabad Environmental Commission formed by the Islamabad High Court under the instructions of Justice Athar Minallah, was held at the Pakistan-China Friendship Center on the 17th of June, 2015. It was chaired by Dr Pervez Hassan, and attended by some of the members of the Commission: Secretary Cabinet, Raja Hassan Abbas, Country Director IUCN, Mahmood Akhtar Cheema, DG Environment Protection Agency, Dr Muhammad Khurshid, Executive Director, SDPI, Dr Abid Suleri, DG WWF, Mr Hammad Naqvi, Chairman Environmental Sciences, NUST, Dr Anwar Baig, advocate Ms Saima Khwaja, and MNA for Islamabad, Mr Asad Umar. Other members of the Commission, the Chairman CDA and Talat Hussain of GEO, were conspicuous by their absence, although the Member Environment represented CDA.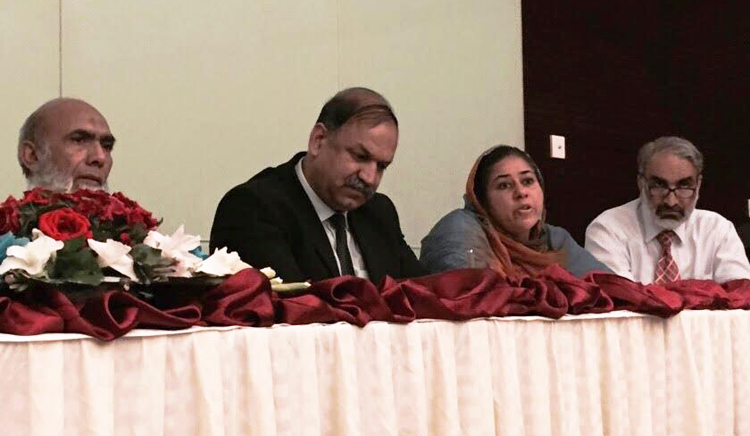 (l-r) Dr. Anwar Baig, Mehmood Akhtar Cheema, Saima Khawaja and Dr. Mohd. Khurshid
The Commission has set up committees on Air and Water Pollution, Solid Waste Management, Encroachments, Legal and Regulatory Framework, Enhancement and Capacity Building for Implementation, Public Participation and Accountability.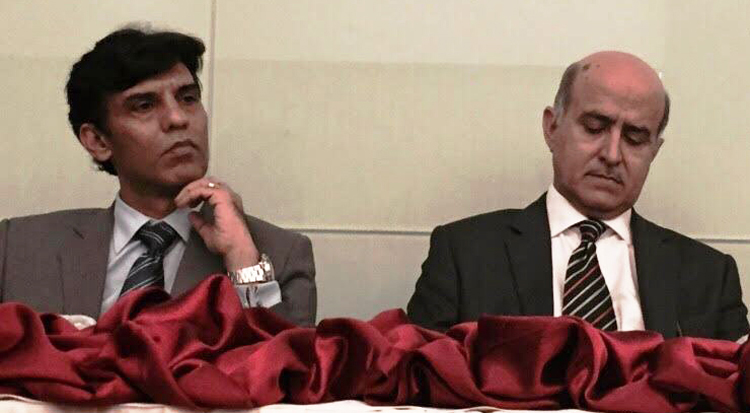 Dr. Abid Suleri, SDPI (L) and Secretary Cabinet Raja Hassan Abbas (R)
The issues raised at the public hearing have been discussed on various platforms, including the Senate Committee on CADD, in the past. The Green Force, a group of Islamabad environmental activists, brought to the focus the fact that while everyone is aware of what is causing the environmental degradation of Islamabad, but the problem is with implementation, as nothing changes on the ground! Mr Anwar Baig said that the solid waste should be separated at the household level, but there was no mention of how the citizenry should be sensitized on the rudiments of recycling and the need to separate the waste. Members of the Green Force again raised the need to have a pedestrian and cycle friendly city, and stop the encroachments in the green belts, parks and the Margalla Hills, the need to keep the nullahs clean and legislate against the use of plastic bags.
Dr Pervez Hassan concluded the discussion by saying that there would have to be a short, medium and long-term plan for rescuing Islamabad's environment from degradation. The next meeting of the Commission is scheduled for the 29th of June.
You may also like: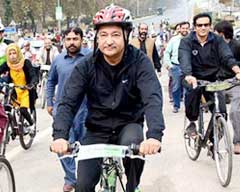 The Mayor's Challenge: Saving Islamabad
(January 25, 2017)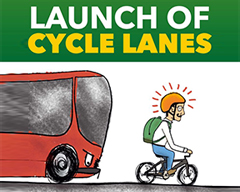 A Cycle and Pedestrian Friendly Islamabad?
(November 15, 2016)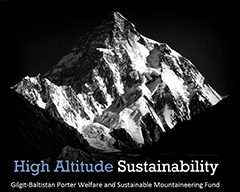 High Altitude Sustainability: Battling the Garbage Crisis in the Gilgit-Baltistan Mountains
(November 18, 2015)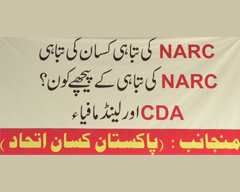 NARC: A Story of Collusion between CDA & the Land Mafia
(July 31, 2015)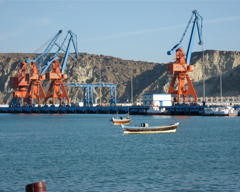 Environmental Concerns along the Silk Road
(June 09, 2015)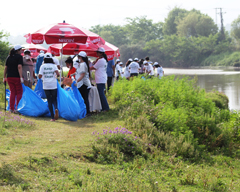 Green Force Launched with the 'Keep Korang Klean' Drive
(April 27, 2015)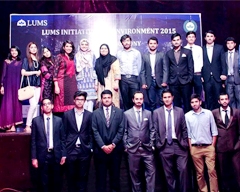 LUMS Initiative for Environment '15
(April 17, 2015)