Qigong - Master Calligrapher of China
Written by: Wang Xuan
Posted on: September 04, 2014 |

Comments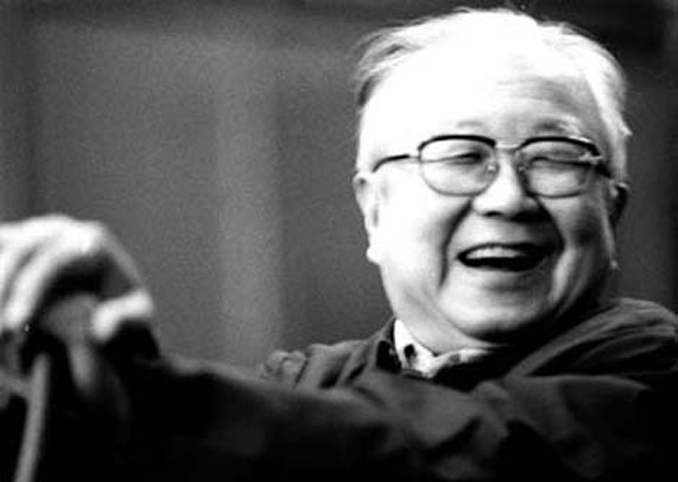 Qigong
Qigong was a prestigious calligrapher, painter connoisseur and writer of contemporary China. He was an educator as well, having spent 72 years of his life teaching. Though born in a royal family of the Qing Dynasty, he never used his royal surname "Aisin Gioro" in any of his paintings, books, articles and letters. Relying on his self-diligence and hard work, Qigong made a very successful career, especially in calligraphy. His work was recognized as "Qigong Style" due to its characteristic features.
Qigong (1912-2005), a famous calligrapher, educator, master of Chinese classical writings, paintings, and poems, was a Manchu and a "Beijing dweller".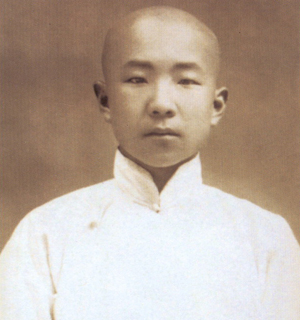 Qigong in 1930 (Image courtesy wikipedia)
Born in the royal family in 1912, Qigong had a rather prominent background. His great-great grandfather was the Emperor Yongzheng (1678-1735) of the Qing Dynasty (1636-1912), and both his great grandfathers were the elites of the court by then. Unfortunately, Qigong lost his father when he was only one, and then his great-grandfather and grandfather at the age of 10. The family thereafter lost its fortune and fame and ended up with nothing but heavy debts. Qigong even could not afford to go to school at the beginning; later with the sponsorship provided by a student of his great grandfather's, he managed to attend school for a few years. Relying on his diligence and hard work, Qigong became a master of his generation eventually.
Qi Qigong showed an interest in Chinese calligraphy and painting at a very young age as he had started to learn calligraphy at the age of 6. The way he used the Chinese brush, the skillful and clear strokes applied in a graceful manner and the way he arranged the Chinese characters showed his unique style, and is appreciated as "Qigong Style". Hence it is not surprise that he is praised as the No.1 calligrapher of modern China.
But his knowledge and talents were not limited to handwriting and painting only. Having grasped the rules and techniques of classical Chinese calligraphy and painting, Qigong understood the respective features and styles of various art forms in history from his own study. This all helped him later in becoming an authority in classical calligraphies and paintings, rubbings from stone scripts, etc. He also undertook the responsibility of the head of Archives Research Centre of Chinese Communist Party Central Committee, and also served as a member of National Antiques and Heritages Identification Committee. Qigong has henceforth been rightly regarded as a "national treasure" for his remarkable contributions to the antiques identification, archives examination and review, along with historical document sorting, etc.
Along with all this, Qigong also dedicated himself to teaching and researching the history of Chinese literature, Chinese fine art history, classical essays, poetry, etc. These excursions made him a veritable master of Chinese classical studies and education. He also wrote classical-style poems, for which he is eulogized as having "three excellences": calligraphy, painting and poem.
Despite his extensive achievements in other fields, Qigong greatest attention, however, remained focused on education.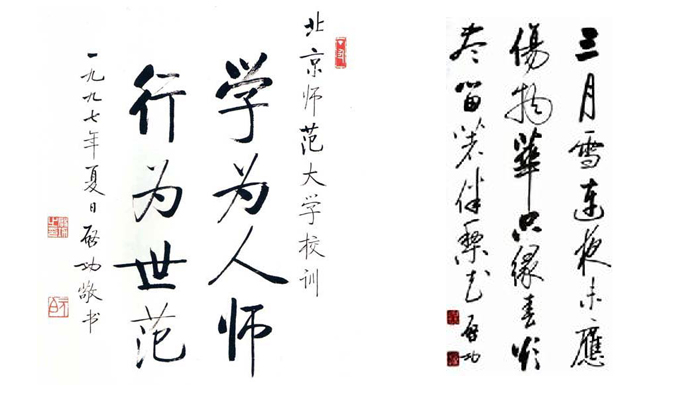 Qigong's calligraphy
Qigong started his teaching career in 1931 at the age of 21. He was a lecturer at the Chinese Literature Department at Furen University (Peking) in 1938, with review of archives and identification of antiques as his part-time job at the Forbidden City Museum. After adequate experience, he became an associate professor at the Chinese Literature Department of Furen University and the Museum Department of Peking University in 1949. In 1952, Furen University merged with Beijing Normal University and Qigong was appointed as associate professor, a full time professor, and then a PhD student supervisor at Beijing Normal University. He had great passion for teaching and dedicated 72 years to the field of education. He was greatly welcomed by students, who eventually grew up to become teachers and researchers in classical Chinese literature, philology and linguistics of China.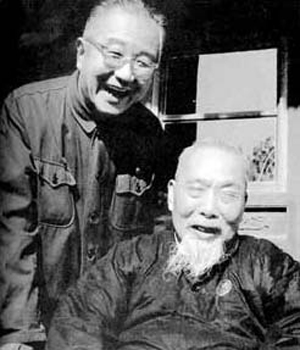 Together with his mentor Chen Yuan
It was Qigong's strong belief that the most honorable thing for a teacher was to serve as a role model with both knowledge and virtues. Having no child of his own, he had a lot of devotion and love for his students. When he found out that many students at the University were facing difficulties in making ends meet, he was very concerned about the situation and decided to raise funds to help them. In 1990, Qigong managed to set up the Cultivation Encouragement Scholarship with 1.6 million RMB in funds that he received from a charity auction in Hong Kong with his own calligraphies and paintings. Later, inspired by his benevolence, Beijing Normal University started a special supporting project, through which excellent students coming from poor families can be enrolled to "Cultivation Encouragement Class" with financial assistance granted by the school and Qigong's donation. "I suffered a lot from having no money to finance my education when I was young, and now I will not bear that the young have to suffer the same." he said.
At the 95th Anniversary of the establishment of Beijing Normal University in 1997, Qigong had a motto inscribed which read: "Of studies, be the master; of behavior, be the model." As a teacher for 70 odd years, the motto was an apt way of defining Qigong himself.
Qigong was a generous, optimistic and strong-minded man. Even with the ebbs and tides of time, and despite all the bitterness and hardship he had to go through in life, he always kept his smile and opened his heart to life. In 1978, when he was 66, Qigong wrote himself an epitaph with his typical humor and philosophy: "Stopped studying at middle school, even then I became a professor. Having learned quite a lot of subjects, I am actually a jack of all trades; my fame travels far beyond I can follow, and some positions were too high to reach but some too low to bow. My disability came from the left side of my body first, but my political opinions used to be judged as right wing. My face is growing rounder and thicker is my skin. My wife had left me earlier, and we got no kid. My sorrow has remained as fresh as ever. This is my sixty-sixth year in this world, I am old enough to start my journey to the tomb; a few words can be used to summarize my life and its humbleness. I guess, my fame will fade just as quickly as my body will rot, and these are my final words."
Qigong died at 2:25 am, June 30, 2005, diseased at age of 93. But he will be remembered by the Chinese people who were impressed and inspired by his perseverance and optimism for life and persistence for arts. What he left to the world is not only these valuable art works, but also his spiritual treasure. He used to say that lively green is his favorite color. When we unfold all his calligraphies and paintings, one may find that the greenness is shining there among the characters and strokes, and we assumed that it shined in his smile and mind.
Images courtesy of arts.cultural-china.com
You may also like: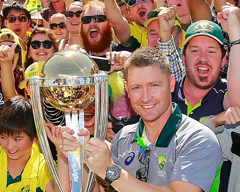 Australia Pulverizes New Zealand to Bag World Cup 2015 Trophy
(March 30, 2015)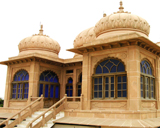 The Undying Grandeur of the Mohatta Palace Museum
(March 29, 2015)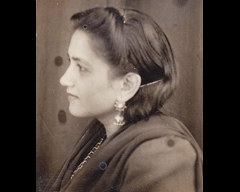 Ada Jafarey: A Tribute
(March 27, 2015)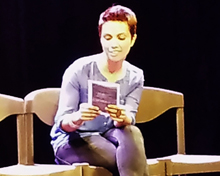 Me, My Mom & Sharmila: Fawzia Mirza and the Brown Woman
(March 26, 2015)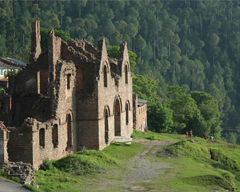 Silk Road: The Picturesque Mansehra and Abbottabad-VI
(March 25, 2015)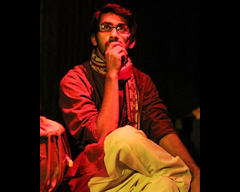 Azeem Hamid and the Independent Theatre Company
(March 25, 2015)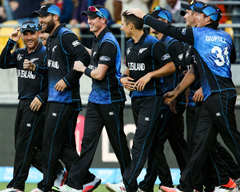 New Zealand to Choke South Africa and India to Overpower Australia?
(March 24, 2015)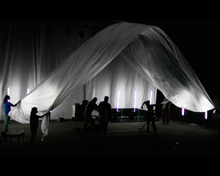 NAPA International Theatre Festival 2015: 'Among Fog'
(March 20, 2015)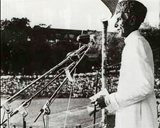 Pakistan Resolution Revisited
(March 20, 2015)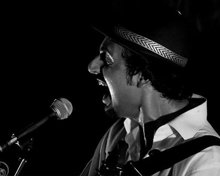 Faizan Tirmizi - The Ideology of an Aspiring Musician
(March 12, 2015)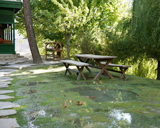 Hunza Valley: A Fine Balance between Tradition and Modernity
(March 10, 2015)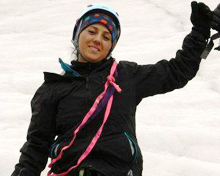 Samina, we are proud of you!
(March 06, 2015)