Qissah Farosh and T2F Collaborate to Keep Legends Alive
Written by: Farheen Abdullah
Posted on: September 09, 2015 |

Comments | 中文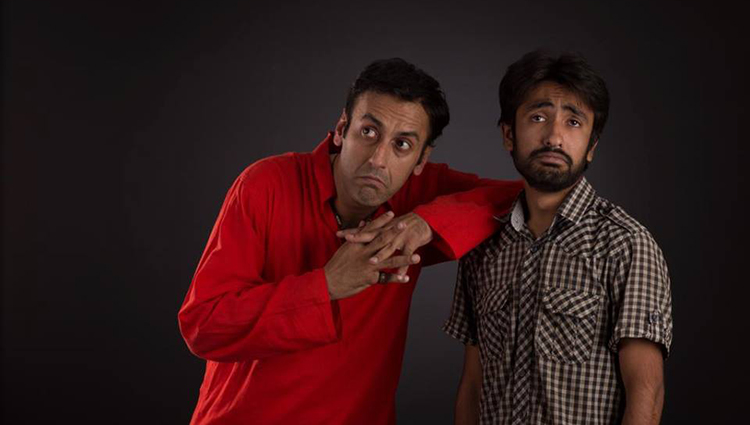 Adnan Jaffar and Tariq Raja of Qissah Farosh
Involved in the promotion of drama and poetry for quite a few years now, Qissah Farosh is a theatre group formed by two graduates of the National Academy of Performing Arts (NAPA), Adnan Jaffar and Zohair Raza, and a member of the Desi Writers' Lounge, Farheen Zehra.
Having presented a variety of performances in the past, including works by Patras Bokhari and Mirza Baig, the group set out to put Shafiq-ur-Rehman's words into action at The 2nd Floor (T2F) on 5th and 6th September. The proceeds from the fundraiser were to be donated to the Sabeen Mahmud Foundation, an organization started after the demise of the Pakistani rights activist and social worker, in order to keep her flagships such as T2F thriving.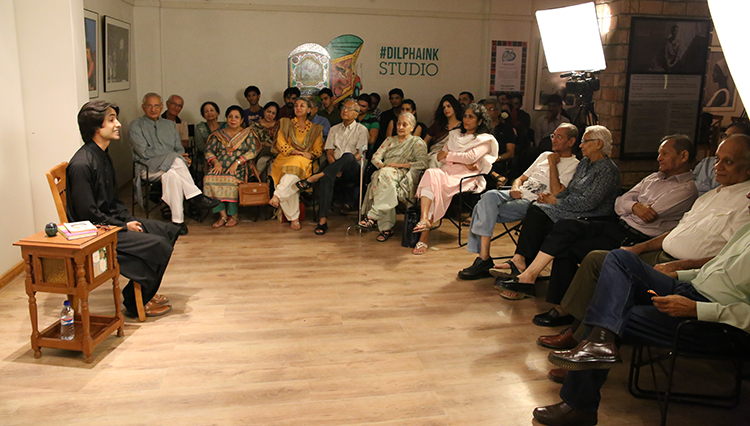 The first weekend of September, 2015, allowed the stage of T2F, a platform for aspiring writers, poets, artists and musicians, to be set for a comedic night based on adaptations of two of Shafiq-ur-Rehman's essays. Producing legendary pieces such as Dareechay and Pachtaway, Shafiq-ur-Rehman (1920 – 2000) was a Pakistani humorist and Urdu short-story writer. Professionally a doctor in the Pakistan Army, the author based his writings on human emotions and values like empathy, pain, compassion and respect, and depicted the realities of life through his words.
Before the first act, Farheen Zehra welcomed the audience to what was the third performance of the group at T2F, the first one having been performed in 2013 as a fundraiser for the Desi Writers' Lounge. This was followed by a thirty-minute monologue by another active member of the group, Tariq Raja, who acted out the first essay of the evening, Review.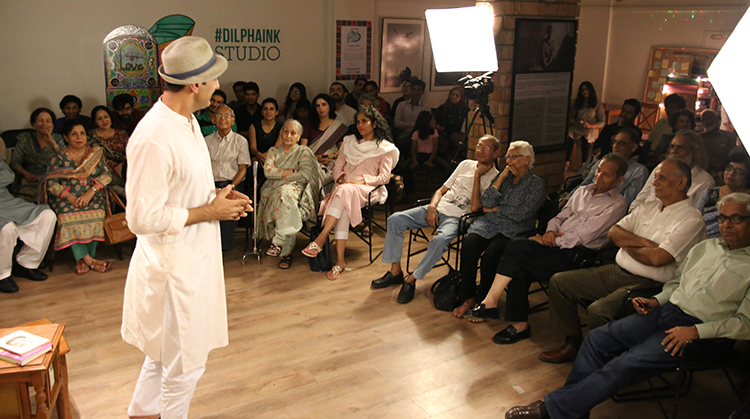 Dressed in black attire with sunglasses on, Tariq Raja began his performance under bright spotlights and focused gazes of a diverse group of spectators. Describing the techniques used by "tanqeed adeeb" (critics) when reviewing a book, and the skills required to be a critic, the performer left kids as well as adults laughing joyously. Blaming critics for producing reviews without actually going through the trouble of reading the book – "kitaab soongh kar review karna" (writing a review just by looking at the book), this essay taunted the "review baaz" for their naivety and ignorance. The piece, which was actually a narration by a student of his encounter with a critic who would later become his teacher, moved on to give examples of bad reviews and bad poetry. Recitation of the poem 'Larr rahi hain Billiyan' (the cats are fighting) and delivery of the jokes about a camel, "Jungle main oonth naacha kis ne dekha?" (Who saw the Camel dance in the jungle?), left the audience in peals of laughter.
The person engaging the crowd for the second half of the evening was Adnan Jaffar, a renowned Pakistani actor, who indulged in acting, singing, and even a little bit of dancing while he presented the second essay, Hamari Filmain (Our movies). A slightly more humorous piece than the first one, Hamari Filmain shed light on the growing trend of watching movies for entertainment and the abundance of movies that revolve around "true love". Through this act, Jaffar highlighted other concerns existing in our society, such as 'shaadi kab hogi?' (When will you get married?), and the ceaseless heroics of the lead actor in any movie, including his ability to flawlessly fight a group of gangsters, as well as sing perfectly: "iss mulk main wohi shakhs mohabbat kar sakta hai jiso bohat acha gaana ata ho" (Only the best singers can become heroes in this country). The act received a huge round of applause from the audience.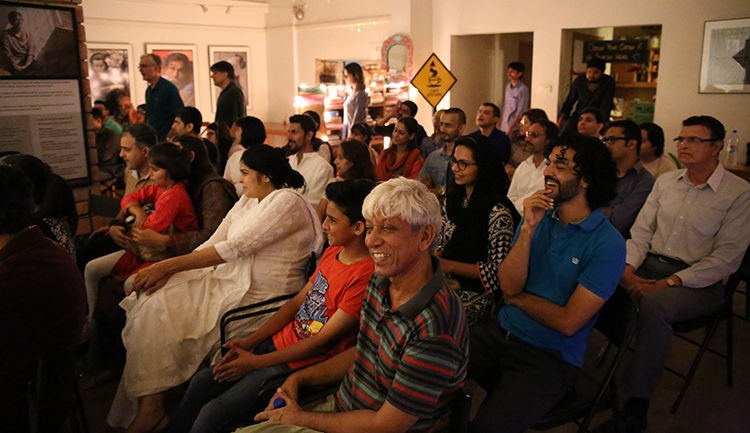 Be it Tariq Raja's imitation of a Pakistani couple or Adnan Jaffar's dance moves, Qissah Farosh managed to indulge its fans in an evening full of humour and wide smiles. What was especially remarkable about the performances was the thorough preparation of the actors, which allowed them to present their monologues in continuity without ever pausing or breaking the flow of the acts. This hour-long event lifted the moods of the spectators and left a mark that would stay with them for much longer.
You may also like: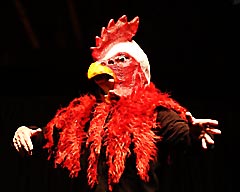 Rafi Peer International Puppet Festival 2018
(January 23, 2018)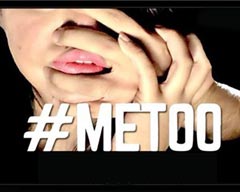 Theatre Review: #MeToo by BlankPage Productions
(January 12, 2018)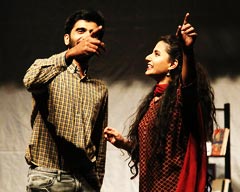 Theatre Review: Bol Kay Lubb Azad Hain Teray
(December 21, 2017)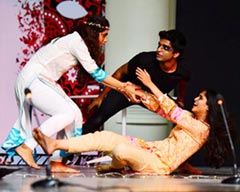 The Fringe 2017 – Intra-IBA Theatre Competition
(December 15, 2017)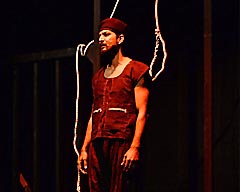 Theatre Review: Ajoka Theatre's 'Intezaar'
(November 30, 2017)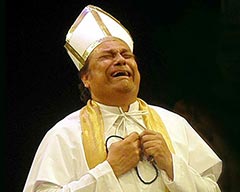 Theatre Review: 'Yahudi ki Larki' by NAPA at National Theatre Festival 2017
(November 02, 2017)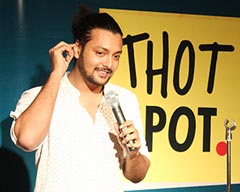 Bachay Panch Hi Achay (5 Kids are Enough) - A Saturday Night Comedy Show
(October 17, 2017)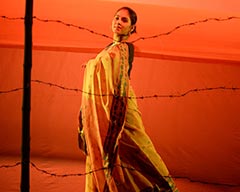 Ajoka Theatre's 'Shehr-e-Afsos - A City of Sorrow'
(October 13, 2017)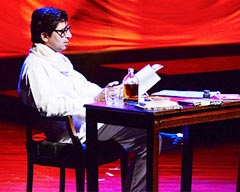 Theatre Review: 'Kaun Hai Yeh Gustakh' - Ajoka's Play about Manto
(October 12, 2017)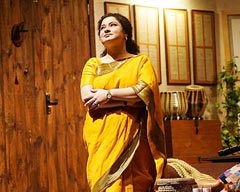 Theatre Review: 'Mushk - Fragrance' in Lahore
(October 10, 2017)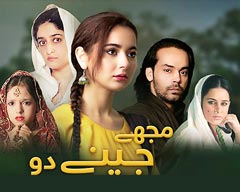 Drama Review: 'Mujhay Jeenay Doh'
(September 22, 2017)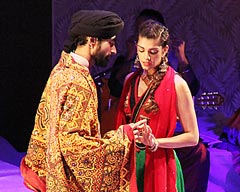 Heer Ranjha – Retelling Kaifi Azmi's Script in an Urdu Musical
(September 11, 2017)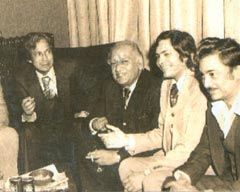 70 Years of Theatre: A Flashback Through the Ages
(August 30, 2017)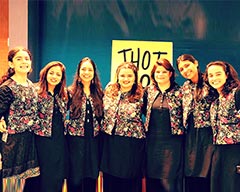 'The Khawatoons' Celebrate their First Anniversary!
(August 02, 2017)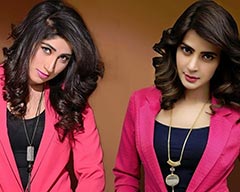 'Baaghi', a serial inspired by Qandeel Baloch
(July 31, 2017)