Qitai Ballads
Written by: Cheng Wanli
Posted on: May 13, 2015 |

Comments | 中文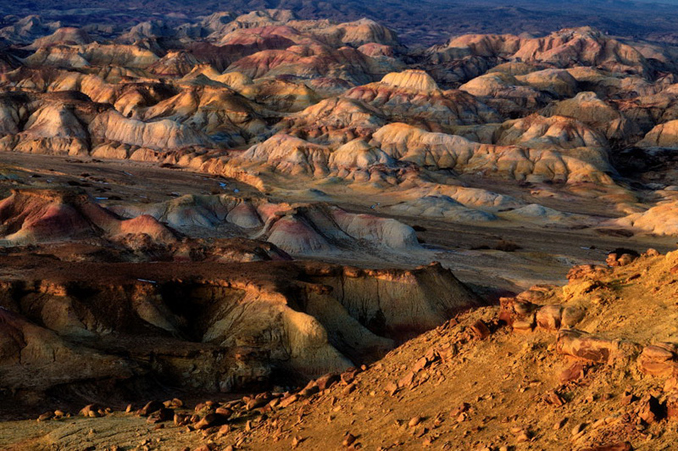 Qitai Ghost Town (photo by Fan Shucai)
Qitai is an old town in North Xinjiang, which served as a very important communication juncture along the ancient Silk Road from the 17th century to the early 20th century.
Qitai Ballads are inspired by local culture, indigenous tunes and enchanting tales originating from the regions of Shanxi, Gansu and Ningxia. With extensive themes touching upon different social aspects, a Qitai Ballad can be taken as a small encyclopedia of the local customs and everyday lives spent by the people of these regions. Its content can mainly be classified into 8 columns: 'labor ballads' include ballads of farming, fishing, hunting, tea collecting, carrying, tamping, ramming, mining and crafting; 'current affairs ballads' reflect on contemporary political affairs; 'folk ballads' talk about seasons and climate, protocol and etiquette, festivals and ceremonies, drinking songs, etc; 'love affair ballads' carry themes of first meeting, admiration, marriage, farewell, remembering the significant other after separation, bitter love, fleeing forced marriage, etc; the ballads on history and legends contain references to historical events, figures, and other stories; and finally, 'children's ballads' talk about game songs, lullabies, tongue twisters, etc.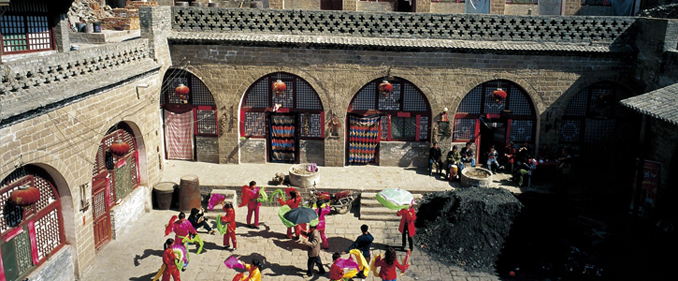 Aerial view of a Qitai folk performance
The lyrics of Qitai Ballads mainly consist of local dialects, slangs and miscellaneous rhyme words. The local vernacular has a significant role in daily communication of the local people, and keeps evolving in dynamic ways with time. The Ballads are performed in various forms such as solo singing, playing, duets, singing in unison, rapping, etc. Instruments serve to accompany the melody and heighten the atmosphere; however, talented musicians may often create their own particular version of a song using innovative techniques with their instruments, while singers may use their vocal ingenuity to create different versions.
In 2007, Qitai Ballads were listed in the first group of intangible cultural heritage of the Xinjiang Uygur Autonomous Region.
You may also like: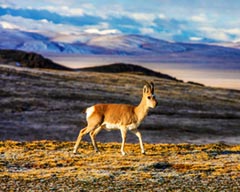 Hoh Xil: Kingdom of Wild Animals
(January 18, 2018)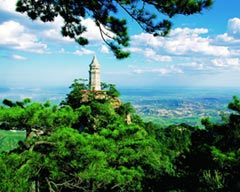 Panshan Mountain of Ji County
(January 11, 2018)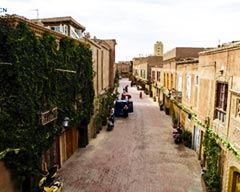 Stories from the Old Town of Kashgar
(January 04, 2018)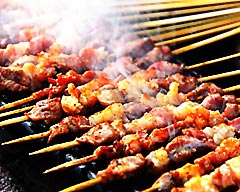 International Cuisine in Urumqi
(December 27, 2017)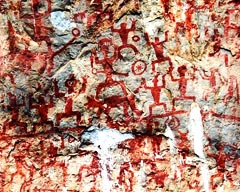 Zuojiang Huashan Rock Paintings, Guangxi
(December 19, 2017)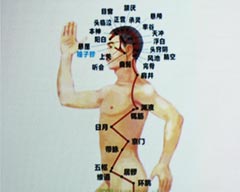 Seminar on Chinese Outlook on Life and Contemporary Value of Chinese Medicine
(December 15, 2017)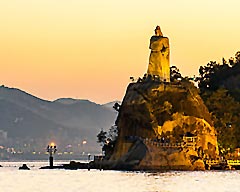 Gulangyu Island: The Island of Music
(December 13, 2017)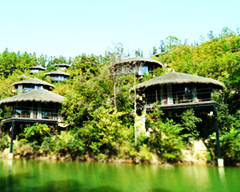 Mogan Mountain Farm Villas
(December 06, 2017)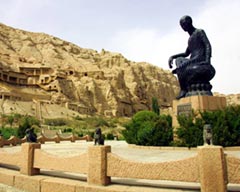 Kuqa: The Old Town on the Silk Road
(November 29, 2017)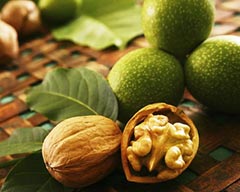 The Walnut Trees of Xinjiang
(November 23, 2017)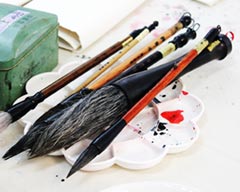 Chinese Ink-Wash Painting at China Cultural Centre, PNCA
(November 23, 2017)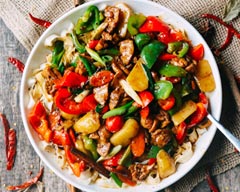 Famous Xinjiang Delicacy: Big-Plate Chicken
(November 16, 2017)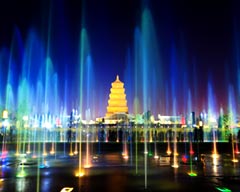 Shaanxi: New Glories on the Silk Road
(November 08, 2017)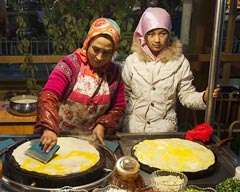 The Bustling Moyu Night Market
(November 01, 2017)