Faizan Tirmizi - The Ideology of an Aspiring Musician
Written by: Yusra Hayat
Posted on: March 12, 2015 |

Comments
Singer Faizan Tirmizi (photo credit: MQ Photography)
Suffering from Hemangioma, the seven-year-old Faizan Ahmed Tirmizi took to playing music on his soft, nylon stringed guitar while his friends played sports of various kinds. With his hobby developing into an ever-increasing passion, combined with his mother's constant encouragement, Tirmizi began to take his music more seriously than before. Despite having classmates scribble discouraging remarks on his pencil case, Tirmizi continued to pursue his passion. For him, music is the ideology that guides all his actions and beliefs – it has taught him that people are human beings first and foremost, who have obligations towards each other in order to make this world a better and more peaceful place to inhabit.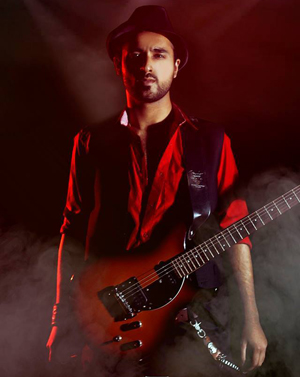 Today, several years later, a Political Science major from the Lahore University of Management Sciences (LUMS), Tirmizi has joined several musical bands to learn, practice and further develop his musical instinct. "Musical intuition is extremely important; it's like IQ and EQ, which may be innate but can be developed and improved through consistent practice". The music society at LUMS allows free jam sessions, improvisation and a great deal of opportunity to learn from seniors and experiment with them. This has enabled Tirmizi to identify not merely his strengths and weaknesses, but also his musical ideology, which refuses to be categorized into any particular genre and transcends labels of any sort.
"Music is my life, my religion, and a form of art which, once labeled, would not just limit experimentation and restrict audiences, but will begin to rot and deteriorate. It's a universal entity that, in my opinion, should never take the form of patriotic songs that create further divisions within humanity, but should serve as a unifying force, allowing people to understand and express emotions. It should bring out people's humanity and therefore bring people closer together".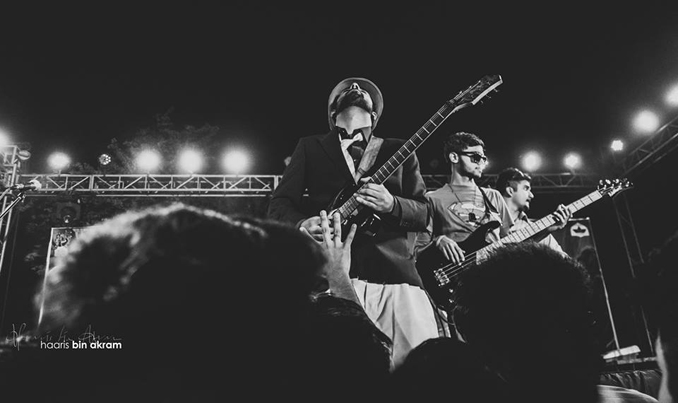 Tirmizi took part in his first ever music competition in Islamabad, on his father's insistence, where the judges' panel comprised of Ustaad Bade Fateh Ali Khan and Jawad Ahmad. After singing Amir Zaki's 'Mera Pyaar', Tirmizi won a consolation prize and a kiss on the forehead from Ustaad Bade Fateh Ali Khan, who inspired the young fourteen-year-old with his utter humility, love and sheer encouraging remarks: "Beta, you were very good. Keep doing this good work". Tirmizi recounts this episode with a great deal of pride, stating that this was a significant encounter in his life that made him even more determined and committed to use music as a means to unite humanity. He also derived a great deal of motivation and enthusiasm from Islamabad-based singers Natasha Humera Ejaz, Umair Jaswal and Ahmad Ali, who served as his mentors when he was younger. "They would sit with me for hours, helping me with the technical aspects of western vocal training", remarked Tirmizi.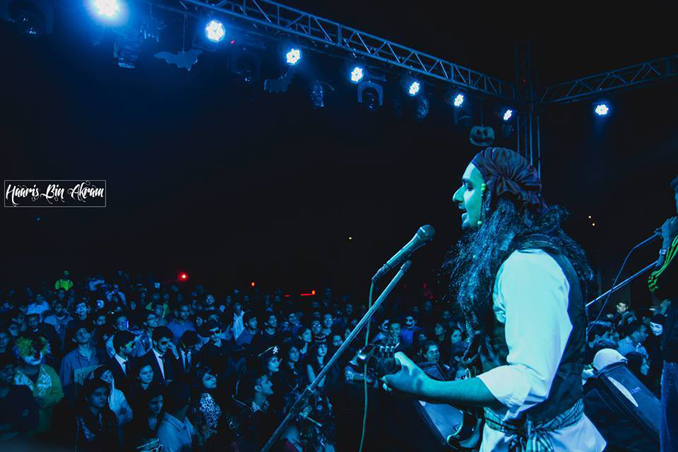 Throughout his later teenage years, Tirmizi sang and performed on various platforms. He opened the "American Voices" performance at the Pakistan National Council of Arts (PNCA). He sang "We Will Not Go Down in Gaza Tonight" by Michael Heart in solidarity with the victimized women at the International Women's Day (PNCA) in 2009. He also performed Junoon's "Mera Maahi" at the World Music Day in Lahore's Ali Auditorium. Furthermore, he sang Damien Rice's "The Blower's Daughter," Adele's "Rolling in the Deep," Noori's "Peeli Patti aur Raja Jani ki Gol Dunya", "Neend Aye Na", "Dil ki Qasam" and "Bol", as well as Entity Paradigm's "Aghosh," "Hamesha," "Kahan Hai Tu" and "Fitrat" at various LUMS music festivals, Sports Fests, LUMS FILUMS events and celebrity concerts.
'Darya' by Faizan Tirmizi
Tirmizi's debut song, "Darya", is an inspiration from his mother. Produced by Shan Azmat, it was released in November 2013, and its video is expected to come out in the summer of 2015. With this solo song, Tirmizi gained a fan base as far as Germany and Turkey, where people, unable to understand the lyrics, enquire about the meaning of his song.
Tirmizi uses his passion to express different aspects of his personality, his perception of the world, and people's duties and roles within it. He believes that it is a constantly evolving struggle that not just entertains but brings solidarity and joy to people. On this subject, he commented: "Have you seen people at a concert? Can you distinguish their religions or classes? That's what makes it so beautiful. I write and play music in both English and Urdu, and my songs vary from comical renditions of the Mortein advertisement to the recent song I've written in the wake of the Peshawar attack. My passion derives strength from my fears and uncertainties. I guess that sums up life too, and that is why music is my life".
You may also like: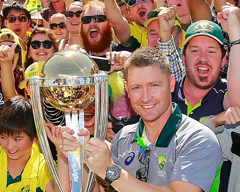 Australia Pulverizes New Zealand to Bag World Cup 2015 Trophy
(March 30, 2015)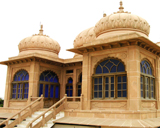 The Undying Grandeur of the Mohatta Palace Museum
(March 29, 2015)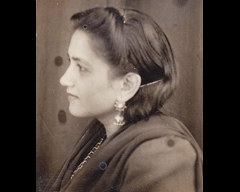 Ada Jafarey: A Tribute
(March 27, 2015)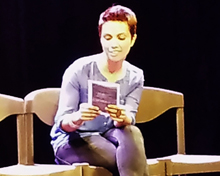 Me, My Mom & Sharmila: Fawzia Mirza and the Brown Woman
(March 26, 2015)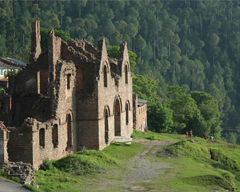 Silk Road: The Picturesque Mansehra and Abbottabad-VI
(March 25, 2015)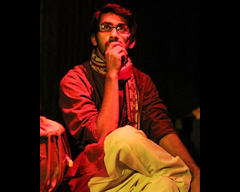 Azeem Hamid and the Independent Theatre Company
(March 25, 2015)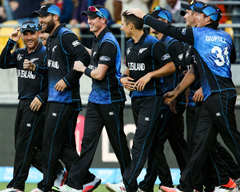 New Zealand to Choke South Africa and India to Overpower Australia?
(March 24, 2015)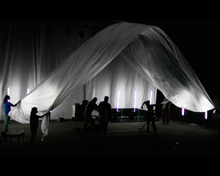 NAPA International Theatre Festival 2015: 'Among Fog'
(March 20, 2015)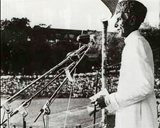 Pakistan Resolution Revisited
(March 20, 2015)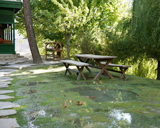 Hunza Valley: A Fine Balance between Tradition and Modernity
(March 10, 2015)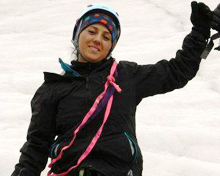 Samina, we are proud of you!
(March 06, 2015)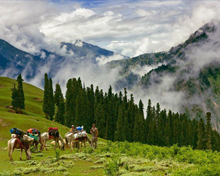 Silk Road: Naran Valley-V
(March 06, 2015)