Special Olympics Pakistan to Compete in Los Angeles for World Games 2015
Written by: Yusra Hayat
Posted on: July 23, 2015 |

Comments | 中文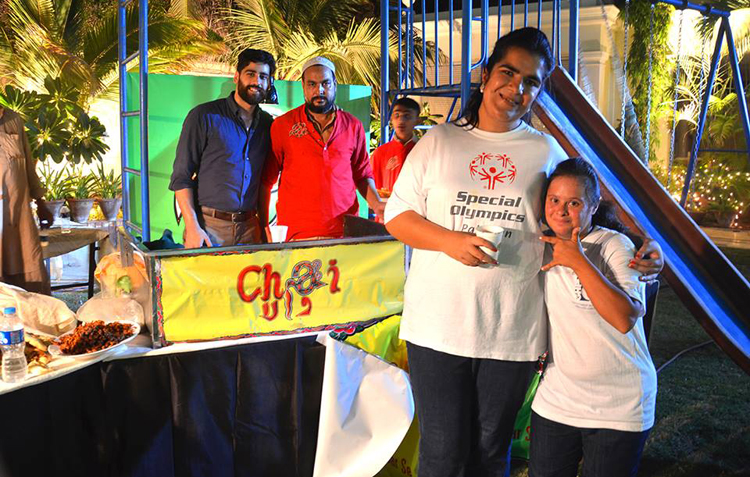 Special Olympics Pakistan
"Let me win – but if I cannot win, let me be brave in the attempt" – Special Olympics World Games 2015
The Special Olympics Movement was founded in 1968 by Eunice Kennedy Shriver to offer one of the world's greatest platforms for the inclusion and empowerment of children and adults with intellectual disabilities, regardless of race, religion, gender, ethnicity, nationality or cultural difference. It is a non-profit organization that ensures the provision of year-round sports training and athletic competition in a variety of Olympic sports for intellectually disabled individuals, giving them opportunities to develop physical fitness, overcome their disabilities, break stereotypes, exhibit valor, and share their talent and pride with their families and other Special Olympics athletes across 165 countries.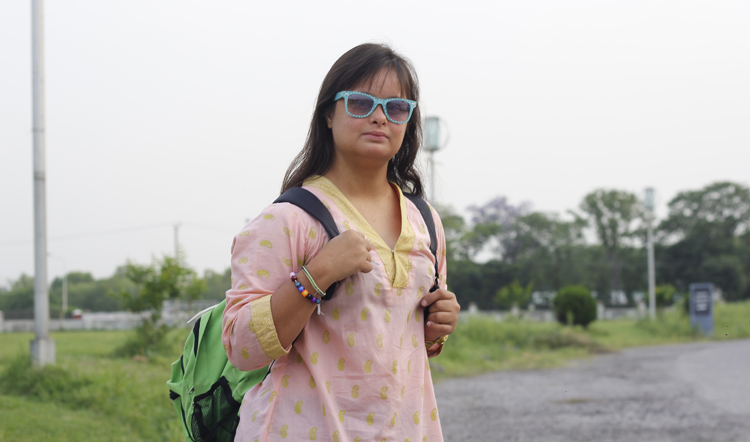 Farah Vohra represented the Asia-Pacific region in the World Games 2011
Every four years, Special Olympics creates an avenue for athletes from all over the world to come together and compete in the Special Olympics World Games. This year, over 6,500 athletes from 165 countries will demonstrate their skills, zeal and determination in Los Angeles from July 25th to August 2nd, 2015. The First Lady, Michelle Obama, will represent the United States as Honorary Chair at the largest sports and humanitarian event of the year. 55 athletes from Special Olympics Pakistan will take part in 9 World Games: athletics, power lifting, basketball, tennis, table tennis, aquatics, cycling, football and badminton.
The basketball team preparing for the 2015 LA Games
The Pakistan team has trained exceptionally well over the past few years. They won 15 gold medals, 20 silver medals and 16 bronze medals at the 2007 World Games in Shanghai, China and 59 medals in the Games held at Athens, Greece in 2011. This year, the athletes have trained rigorously at camps set in Karachi, Lahore and Islamabad, and hope to produce similarly impressive results at the big games. The strength they exude today proves that they have not let any impediment shatter their spirits, and have become bolder, faster and stronger over the years. Their enthusiasm is not only commendable, but is extremely inspiring. Almost all of the 55 participants demonstrate an unflinching desire and eagerness to become champions at the Olympics in Los Angeles. They are confident and unwavering in their sports fervor, and appear indomitable. According to coach Tanveer, "All the kids selected to participate in the World Games have improved tremendously. They have learnt how to streamline their passions and achieve their goals. They have worked on their interpersonal skills as well as their athletic abilities." Coaches Tanveer and Daniyal Alvi believe that the young participants of Special Olympics Pakistan have remained consistent and persevered in all their battles. They are hopeful that the team will be valiant and will emerge victorious in the Los Angeles games.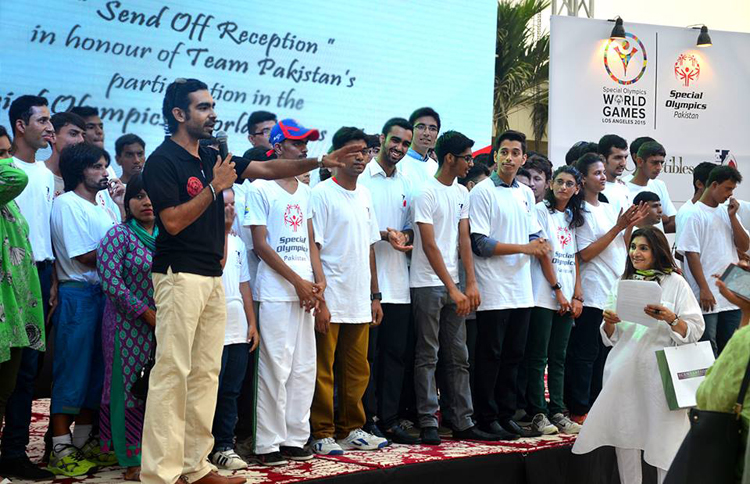 Send-off reception for SOP LA Games
Hammad bin Nauman, silver medalist for basketball at the National Games 2014, who has three other intellectually disabled siblings, was a reticent young man before he joined the Special Olympics Pakistan team. Over the course of his time at the camp, he has become a loving, disciplined, confident and responsible team player who is always looking out for his team members. According to his coach, "Hammad motivates all the others, and has become quite the role model at the camp." Neelofer Vohra, mother of Farah Vohra, has been ecstatic about her child's development ever since she joined the team. "Farah's speech has improved, her self-confidence has shot up, and her social abilities have definitely surged over the last few years. She carried the torch in the world games of 2011 in Greece, representing the Asia-Pacific region, which boosted her morale tremendously". Haseeb Abbasi, a Special Olympics cyclist, believes that prior to his selection at the Special Olympics Pakistan team, he had no say in the community. "I have a voice now. I can be heard. I want to become the proud Pakistani voice at the World Games!" he exclaimed excitedly.
Special Olympics Pakistan's great initiative has attracted several volunteers to its cause. "I love my job! It's so fulfilling and enriching", said Sarah Amin Ali, an enthusiastic volunteer at the camp, and ex-captain of the girls' football team at the Lahore University of Management Sciences (LUMS). "These kids have so much potential and energy. They are always willing to learn and out-do themselves," she added.
This particular sports platform has enabled hundreds of young Pakistanis to fight their limitations and realize their true potential. The athletes battle with undeterred spirits and hope to bring the trophy home this year from the United States. With a lot of love, warmth and high aspirations, the entire Pakistani community cheers on for these diligent and committed national heroes who left the country on the 21st of July to compete against the world and return home, triumphant.
You may also like: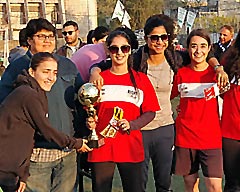 Right to Play & Total Football kickoff Girls Football Tournament 2017
(December 28, 2017)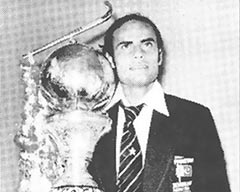 70 Years of Sports in Pakistan: Defying the Odds
(August 23, 2017)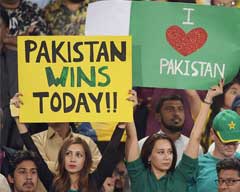 Lahore Rises Like a Phoenix to Hold a Memorable PSL Final
(March 06, 2017)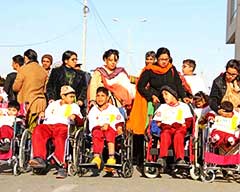 Running for a Cause: 2nd Unified Marathon by Special Olympics Pakistan
(February 06, 2017)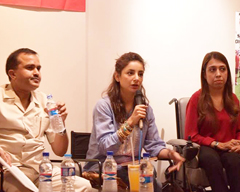 Special Olympics Pakistan at T2F: 'Inclusion Elevates All'
(July 26, 2016)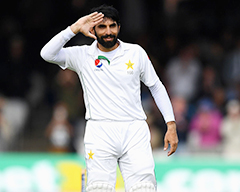 Pakistan Break 20-Year Curse to Become Lords against England
(July 18, 2016)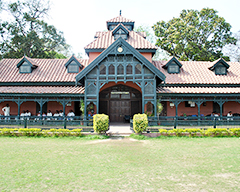 The Long Innings of Lahore Gymkhana Cricket Ground
(June 03, 2016)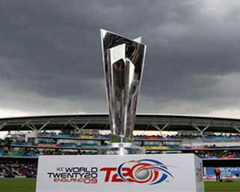 T20 World Cup 2016 – What To Expect?
(March 16, 2016)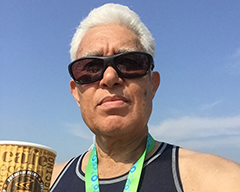 Achieving the Impossible: A Conversation with Saqeb Lone
(March 04, 2016)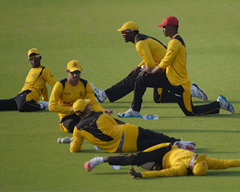 Zimbabwe Braces Itself for Controversy-Plagued Pakistan
(May 21, 2015)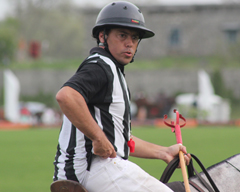 Matias de Olmos: The Life of an International Polo Coach
(April 03, 2015)

Interview With Javed Miandad - Part II
(September 19, 2012)