Tamanna: A Thriller with a Convoluted Plot
Written by: Dr. Dushka H Saiyid
Posted on: June 23, 2014 |

Comments | 中文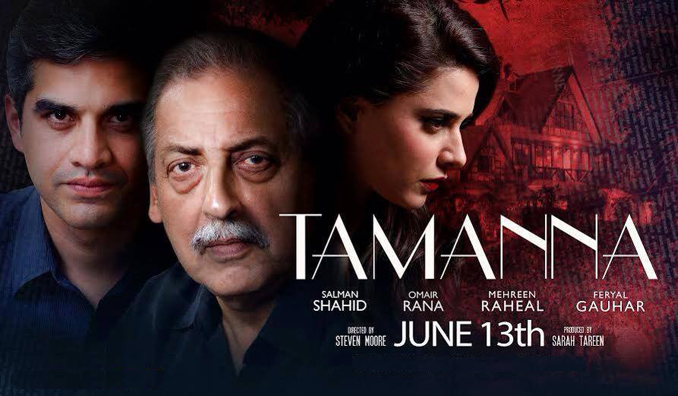 Tamanna
Tamanna is another independent film that has hit the Pakistani screens; produced by Concordia productions, a Pakistan based company, whose only other production to date is the documentary Drone. They have described their latest offering as neo-noir; a thriller, without the gore or violence of Waar, which successfully holds the attention of its viewers for its under 2 hours run. It is based on Anthony Shaffer's 1970 play, Sleuth, which was performed both in the West End in London and Broadway, New York, and was made into a movie with none other than Sir Lawrence Olivier and Michael Caine starring in it, and another version followed in 2007. Sarah Tareen and Steven Moore, the producer and director respectively, have adapted Sleuth for the Pakistani cinema.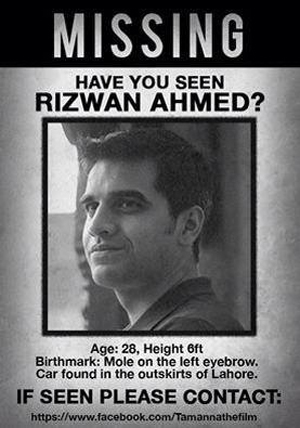 Omair Rana
The film revolves around the objet de desir of two men, Mehreen, played by Mehreen Raheel, but her role and appearance in the film is peripheral, as is that of Feryal Gauhar. The film is about power play between two men, a Machiavellian old rich man, who has seen better days as a director in the dying Lollywood film industry, and a youthful, handsome but struggling television actor, played by Omair Rana. Salman Shahid is a natural as the whisky-swilling, cigar puffing Mian Tariq, who has two wives, and loathes the idea of his young wife, Mehreen, leaving him for this impoverished young man. The fact that he is separated from Mehreen is of little consequence to him, as it's all about possessing and controlling her. The portrayal of Mian Tariq's psychological make-up is brilliant and symptomatic of a man who is losing his appeal to women, but tries to make up for it through the power of wealth and cunning.
Mian Tariq also loves playing games, and in the film it is difficult to decipher where the game ends and reality begins. In this game, who is going to be the winner? Money and manipulative cunning, or an earnest love-lorn youth? Rizwan Ahmed, played by Omair Rana, becomes an easy prey for the old fox, whom he approaches hoping to persuade him to divorce Mehreen, the woman he loves. What follows, is the subject of the film. Mian Tariq is able to play cat and mouse with an unsuspecting and gullible Rizwan, and tempt him into criminal activity. Just when it appears that Rizwan's goose is cooked, he rises like phoenix from the ashes to settle the score in the tradition of the Count of Monte Cristo. Omar Shahid's acting in this new incarnation is at its best, as he proceeds to turns the tables on Mian Tariq.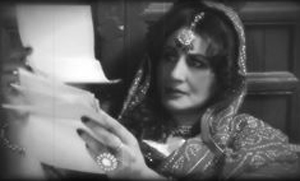 Feryal Gauhar
The dialogue between Mian Tariq and Rizwan is scintillating, as the characters of the two men is developed and unraveled in this new situation. There are some interesting digs at Pakistani society when Mian Tariq asks about Rizwan's "zaat" or caste, and then proceeds to destroy his self-esteem by asking as to what his father did; when he is told that he was a labourer, Mian Tariq patronizingly declares how difficult it must be for Rizwan to find social acceptance.
Rahat Fateh Ali's number "Koi dil mein", won an award at the London Asian Film Festival, and Amanat Ali Khan's number is as good, if not better. The set of the film, Mian Tariq's country manor, is very English and somewhat anachronistic in the context of Pakistan. Faryal Gauhar's occasional shots are shown as peeping into the drama unfolding downstairs, and so we assume that she is his other wife. In one of the last scenes of Feryal cutting roses in the garden of the mansion, she appears more like an English Victorian lady pruning roses rather than a Pakistani begum.
All in all it's a fun film, as long as you can figure out where the game between the two men ends, and the reality begins; but it is the acting of Salman Shahid and Omair Rana that gives the film the extra edge.
Related articles:
You may also like: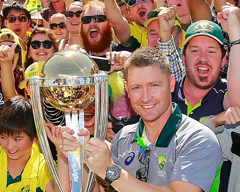 Australia Pulverizes New Zealand to Bag World Cup 2015 Trophy
(March 30, 2015)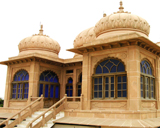 The Undying Grandeur of the Mohatta Palace Museum
(March 29, 2015)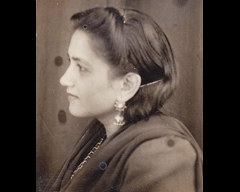 Ada Jafarey: A Tribute
(March 27, 2015)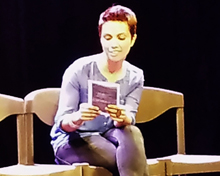 Me, My Mom & Sharmila: Fawzia Mirza and the Brown Woman
(March 26, 2015)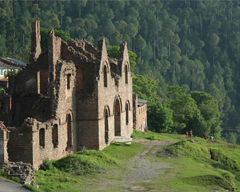 Silk Road: The Picturesque Mansehra and Abbottabad-VI
(March 25, 2015)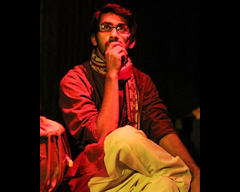 Azeem Hamid and the Independent Theatre Company
(March 25, 2015)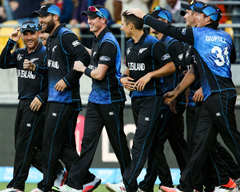 New Zealand to Choke South Africa and India to Overpower Australia?
(March 24, 2015)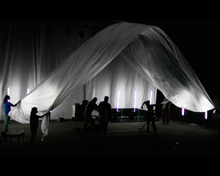 NAPA International Theatre Festival 2015: 'Among Fog'
(March 20, 2015)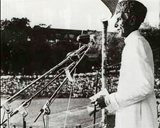 Pakistan Resolution Revisited
(March 20, 2015)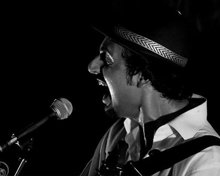 Faizan Tirmizi - The Ideology of an Aspiring Musician
(March 12, 2015)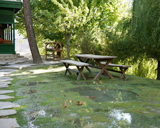 Hunza Valley: A Fine Balance between Tradition and Modernity
(March 10, 2015)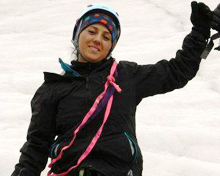 Samina, we are proud of you!
(March 06, 2015)