Tennessee Williams' A Streetcar Named Desire Comes to Karachi
Written by: Zahra Khan
Posted on: August 21, 2015 |

Comments | 中文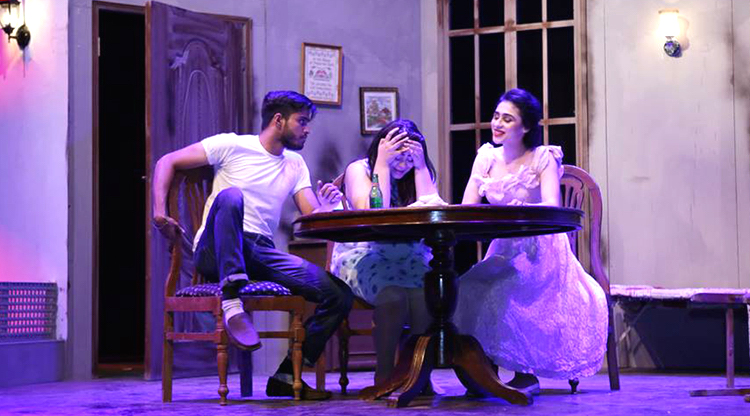 A perfect image of Stella caught between her aggressive husband and delusional sister
Drama Queen Productions does it again by bringing to the people of Karachi a walk down memory lane – a throwback to the era of the '50s, by giving the stage to Tennessee Williams' classic play, A Streetcar Named Desire.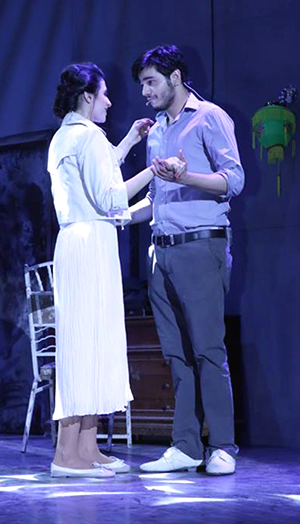 Directed by the capable due of Sarah Saifi and Kanzul Fatima, the play delves into the depths of familial relationships, especially where societal status is involved. The character of Stanley Kowalski stands in stark contrast to the personality of his sister-in-law, Blanche DuBois. This tension, coupled with abuse, takes place in Stella and Stanley's tattered and filthy abode, which Hasham Ali, the man in charge of sets, did complete justice to.
The two-hour show is accompanied by live jazz music, performed by a fantastic set of individuals, Sharjeel O'Niel, Sherry, Augustan and Zulfi. Subtly positioned on the left side of the stage, under a purple hue spread by a large spotlight, the band's soothing yet groovy music never allows one to get bored, even during intervals.
Founder of Drama Queen Productions, co-director of the play, and playing the lead role of Stella, Sarah Saifi does a fantastic job, pulling off a performance that is reminiscent of an olden era in New Orleans. She also manages to subtly tweak the dialogues of the original play, for them to cater to a Pakistani audience. Stella, the loving but naive wife of Stanley Kowalski and the sister of Blanche DuBois, is caught in a dilemma between two extreme personalities. Ultimately, she finds herself having to choose between the two.
Mashal Khan, who plays the role of Stella's stunningly beautiful sister – Blanche DuBois, makes her entry by walking through the audience and singing Louis Armstrong's classic, What a Wonderful World. While Khan had a beautiful voice, the classic American accent didn't seem to be her forte, as most of what she said was rather difficult to grasp. But to be fair, her part was probably the most challenging to pull off. DuBois comes from Mississippi after having lived a life of supposed glamour, and for a man like Stanley, her "prim and properness" is something he just can't stand. Her stay at Stella's shabby apartment slowly becomes the death of her. She begins to lose her mind and overreacts to almost everything by muttering bizarre things to herself. After witnessing Stanley's horrific behaviour during his poker sessions, she can't help but complain to her sister about her husband's anger management issues, and the consequences of always putting up with them. However, Stella's loyalties remain with her husband despite all odds.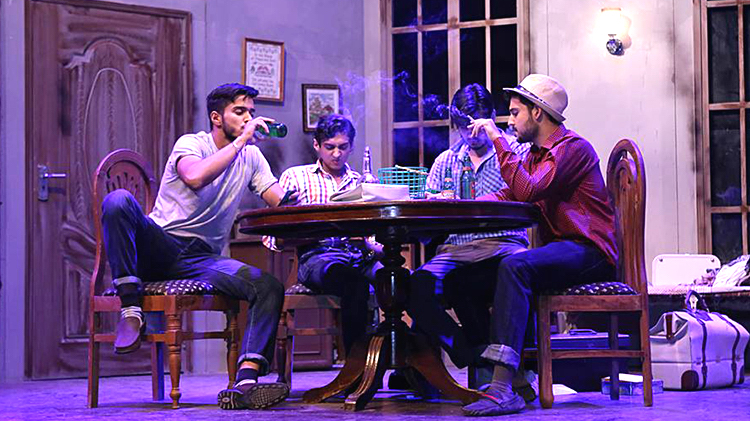 Stanley at the kitchen table (which often becomes the poker table)
The star of the show, the ruggedly handsome Stanley Kowalski (played by Kumayl Zaidi), mastered the highs and lows of his character and perfected the aggressive demeanour Tenessee Williams would have demanded from his role. From pressurizing his boys at the poker table, to creating uproar in the house when he's disobeyed, to getting down on his knees and begging his wife for forgiveness, and, to top it all off, singing a song about being nothing but an evil man, his every action left the audience in awe, as they witnessed a display of his genius on stage.
We won't spoil the ending for you, in case you plan on watching it for yourself. The play's 8-day long schedule has been in full swing since the 15th of August at the Karachi Arts Council, with the last show airing on the 23rd (this Sunday). Tickets are available at the venue, but if you're eager, get them delivered to your doorstep, or grab them from Subway Nueplex, Butlers Zamzama or Chai Shai (if you're a student, get a 50% discount on your ticket too!)
You may also like: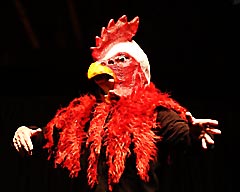 Rafi Peer International Puppet Festival 2018
(January 23, 2018)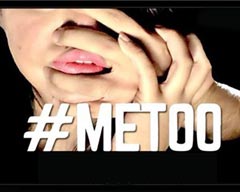 Theatre Review: #MeToo by BlankPage Productions
(January 12, 2018)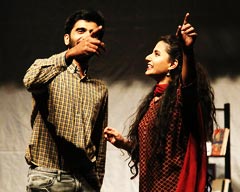 Theatre Review: Bol Kay Lubb Azad Hain Teray
(December 21, 2017)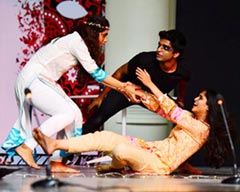 The Fringe 2017 – Intra-IBA Theatre Competition
(December 15, 2017)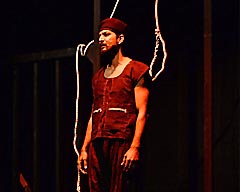 Theatre Review: Ajoka Theatre's 'Intezaar'
(November 30, 2017)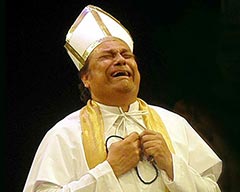 Theatre Review: 'Yahudi ki Larki' by NAPA at National Theatre Festival 2017
(November 02, 2017)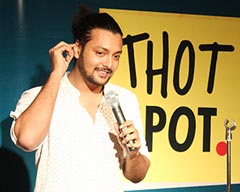 Bachay Panch Hi Achay (5 Kids are Enough) - A Saturday Night Comedy Show
(October 17, 2017)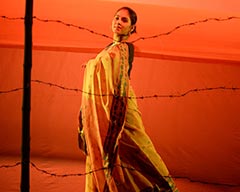 Ajoka Theatre's 'Shehr-e-Afsos - A City of Sorrow'
(October 13, 2017)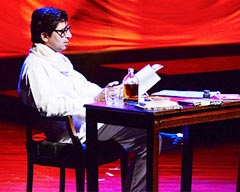 Theatre Review: 'Kaun Hai Yeh Gustakh' - Ajoka's Play about Manto
(October 12, 2017)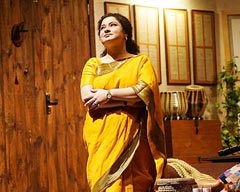 Theatre Review: 'Mushk - Fragrance' in Lahore
(October 10, 2017)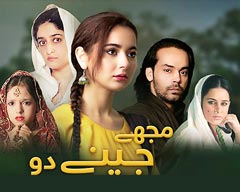 Drama Review: 'Mujhay Jeenay Doh'
(September 22, 2017)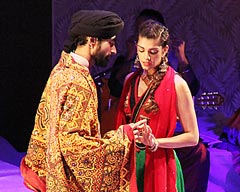 Heer Ranjha – Retelling Kaifi Azmi's Script in an Urdu Musical
(September 11, 2017)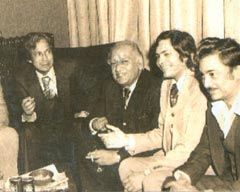 70 Years of Theatre: A Flashback Through the Ages
(August 30, 2017)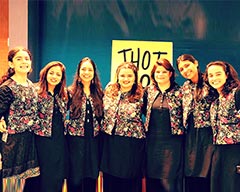 'The Khawatoons' Celebrate their First Anniversary!
(August 02, 2017)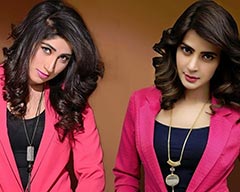 'Baaghi', a serial inspired by Qandeel Baloch
(July 31, 2017)