The D/A Method: Making Way for Progressive Music in Pakistan
Written by: Sadeem Shaikh
Posted on: February 16, 2016 |

Comments | 中文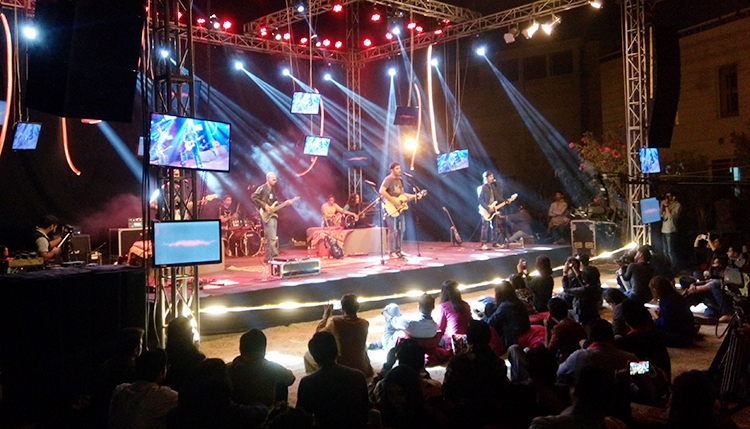 The D/A Method in Concert
Karachi has witnessed promising endeavors in either of two extremes of contemporary music within the last few years. Some underground bands have experimented with indie folk, while others find themselves more inclined towards the heavier side of rock n' roll. With a number of popular Western bands successfully spearheading the progressive rock movement in many parts of the world, some in Pakistan have tried exploring a similar avenue. One example of the latter is The D/A Method. Driven by inspirations from a multitude of Western progressive rock bands, this four-man Pakistani band, consisting of Umair Dar, Talha Alvie, Usama Siddiq and Istvan Csabai, took stage for the first time at the Alliance Francaise in Karachi this past weekend.
The event was organized by Aikman Road Studios, an event management and digital productions company, and was promoted by Salt Arts, an entertainment agency that recently arranged similar platforms for Sounds of Kolachi and Zoe Viccaji.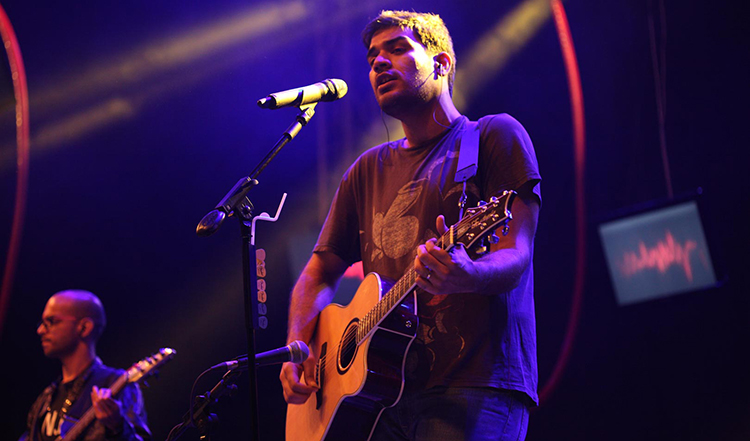 (Photo credit: Salt Arts)
While the audience eagerly waited to hear these unique sounds for the first time, a young musician by the name of Ali Suhail set the mood with a performance of some of his original songs. Suhail is widely recognized in the underground indie scene, and is also the lead vocalist for Sikandar ka Mandar. Aided by an acoustic setting that included keyboards, bass guitar and Cajon, Suhail shared a host of songs with the audience such as Return and Celebrity.
Forty-five minutes into the evening, The D/A Method took center stage with a charged performance of their single, Angels & Djinn. They mixed up a highly diverse set list, introducing songs from their recently released album, 'The Great Disillusion', which includes some powerful instrumentals that seamlessly echo the foundational characteristic of progressive rock music. Halfway through the performance, the Sitaar and Sarangi players of Sounds of Kolachi made a guest appearance, accompanying the band in their singles Darvaish and Alvida. This fascinating blend of eastern and western sounds enabled the audience to connect to the performers at a deeper level. Other songs on the set list included Janissaries, Hope Lives and A Night in September (studio recordings of The D/A Method's newest album are available on their website and SoundCloud page).
With most modern Pakistani bands restricting experimentation almost exclusively to either indie or heavy rock music, The D/A Method provides a breath of fresh air by challenging this bifurcated stand-off and breaking the rhythm in what has been something of a stalemate in recent times. Their music may well hold the potential to initiate a wider exploration of an unplumbed sub-branch of progressive music in Pakistan.
You may also like: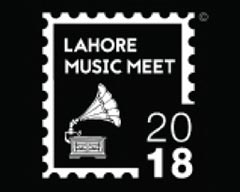 Lahore Music Meet - 4th Edition
(January 10, 2018)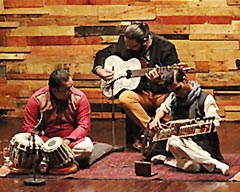 'Likhay Jo Khatt Tujhay' - An Olomopolo Media & Qissa Khwaan Production
(November 21, 2017)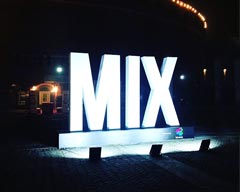 The MIX – Pakistan's First Tech Centered Festival
(November 15, 2017)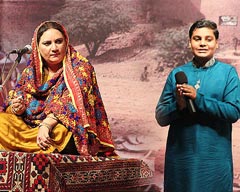 Bali Jatti Rooftop Theatre Opens in Lok Virsa, Islamabad
(October 16, 2017)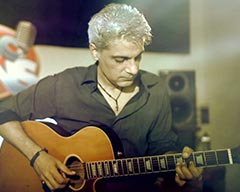 Tribute: Aamir Zaki
(June 03, 2017)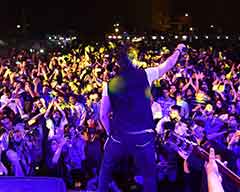 FACE Music Mela 2017: Promoting Diversity and Harmony through Music
(April 24, 2017)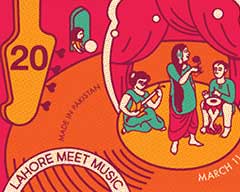 LMM 2017: More Than Just Music!
(March 13, 2017)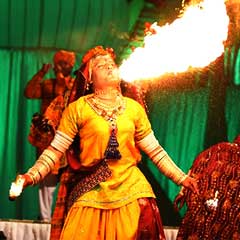 The Mystic Music Sufi Festival 2017
(February 14, 2017)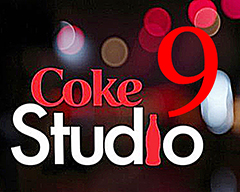 Coke Studio: A New Season of Melodies
(August 18, 2016)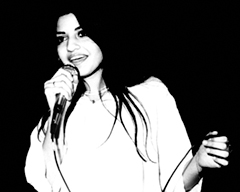 The Unforgettable Nightingale: Nazia Hassan
(August 12, 2016)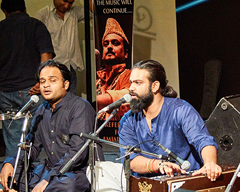 The Music Will Live On: Reference for Amjad Sabri at Lok Virsa
(July 01, 2016)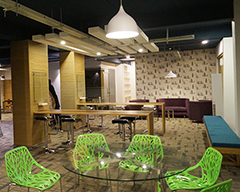 The Hive: Blending Work with Entertainment
(May 30, 2016)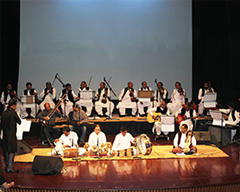 'Sachal Studios Orchestra' Performs at PNCA, Islamabad
(May 09, 2016)