The Heart Breaks Free: Dramatic Readings of Ismat Chughtai's Stories
Written by: Eeman Amjad
Posted on: April 28, 2015 |

Comments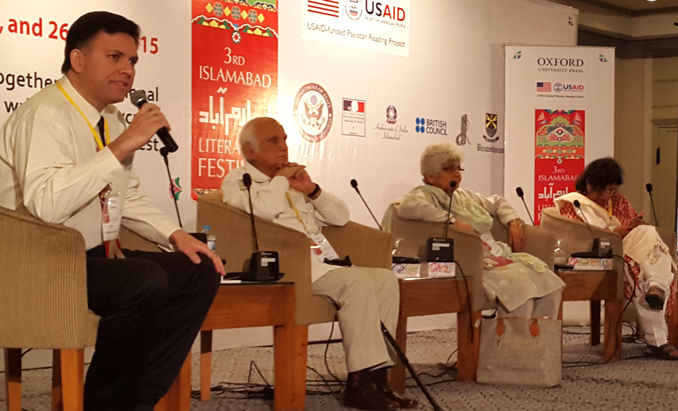 (l-r) Ali Madeeh Hashmi, Intizar Hussain, Arfa Syeda and Zaheda Hina
A hundred years of Ismat Chughtai, yet the fervor and deference with which Manto's centennial was celebrated was absent for one of Urdu's greatest short story writers. This was lamented by the moderator of the session, Ali Madeeh Hashmi, who then addressed the panelists to elaborate on the distinctiveness of Chughtai.
According to Intizar Hussain, the four eminent Urdu short story writers were Manto, Krishan Chandar, Bedi and Ismat Chughtai. Chughtai, out of all these names, was the most controversial; she received more criticism for one short story than Manto did collectively for all his stories. Hussain asserted that in every culture it was the women who protected the language, and Chughtai's was the most prominent female voice in this genre. He acknowledged Rashid Jahan as the first female Urdu writer to challenge conventions and question male privilege, but her activism overshadowed her writings. He then compared Chughtai's writings to those by Qurratulain Hyder, stating that while Hyder venerated every member of her family, Chughtai, on the other hand, spared no one in her writing. Even her own family was subjugated to her pen's admonition.
"Ismat Chughtai taught us to be proud of being a woman," Dr. Arfa Sayeda affirmed. She criticized the Lahore Literary Festival for conducting their session on Chughtai in English: "How can the essence of Chughtai be understood in a language that she never wrote in?" She explained that the brilliance of her work was in her simple language, "her writing mirrored the way she spoke, and she never tried to romanticize her writings." Zaheda Hina recounted stories from Chughtai's personal life that reflected her determination to stand on par with the men around her. She also quoted Chughtai's affirmation that she would never have taken up writing if Rashid Jahan had not come before her; both writers created protagonists in their narratives who rejected conventional morality.
The question and answer section reflected on more anecdotes from Chughtai's life, often highlighting the ingenuity in her wit. One audience member noted that it was time for us to reject the label of Chughtai as a "vulgar and obscene writer". The moderator concluded the session by reflecting on Chughtai as an individual who encouraged us to change with the times. "When we read her work, we don't just see the world from her eyes, but from her heart and vision," Ismat Chughtai was a revolutionary, not only her in writing, but in the way she lived.
RELATED ARTICLES:
You may also like: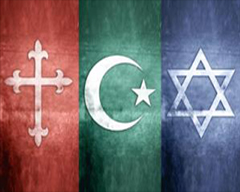 Fundamentals of the Abrahamic Religions
(September 24, 2015)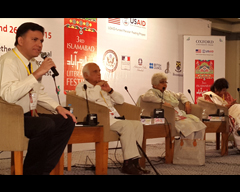 The Heart Breaks Free: Dramatic Readings of Ismat Chughtai's Stories
(April 28, 2015)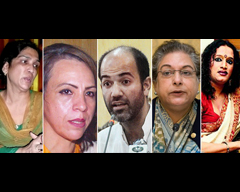 Rights and Wrongs of Transgender Issues
(April 28, 2015)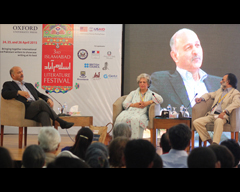 Islamabad Literature Festival 2015
(April, 2015)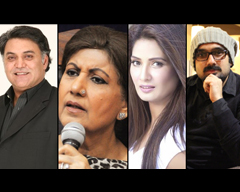 Pakistani Cinema: Kal aur Aaj
(April 28, 2015)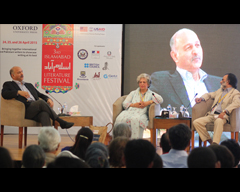 Power Failure: The Political Odyssey of a Pakistani Woman
(April 28, 2015)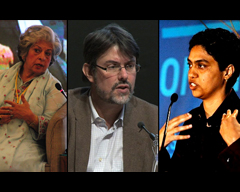 Full of Sound and Fury: Elections in Pakistan
(April 28, 2015)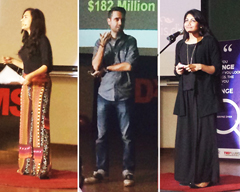 TEDx LUMS 2015: The Power of 'Changing Mindsets'
(April 07, 2015)

Teaching Chinese Language in Pakistan - Part-II
(August 07, 2012)