The Hive: Blending Work with Entertainment
Written by: Sana Shahid
Posted on: May 30, 2016 |

Comments | 中文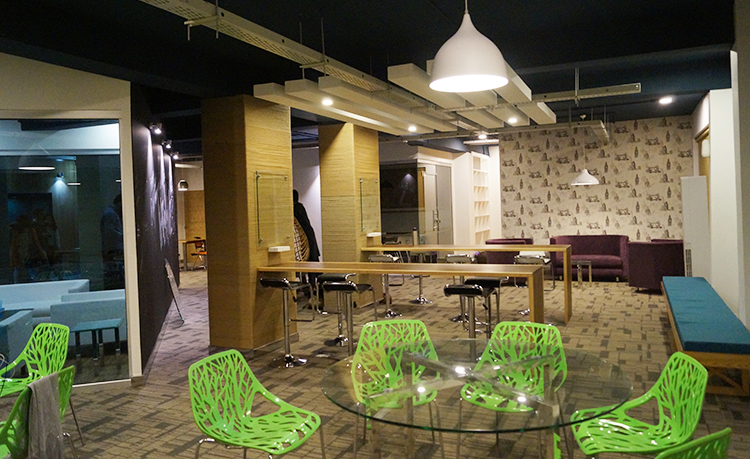 Interior of 'The Hive'
The Hive is an innovative co-working space that has just been introduced in Islamabad. It is an office catering to all the small companies, freelancers, and artists who need a place to work but don't have one. All you need to do is visit their office and rent a seat. Alternatively, a group of people can rent tables for meetings, conferences, and studio work.
The concept of blending work with entertainment and a social atmosphere is fairly new to Pakistan, and this initiative is the first of its kind in the capital, brought forth by two bright minds, Muhammad Abdul Wajid and Owais Zaidi. "It is a community space for the promotion of entrepreneurial musicians, artists, freelancers and small companies", says Zaidi, explaining the idea behind the place. This is their first project in Islamabad. It doesn't end here, though, as they are planning on creating nine more Hives across different areas in Pakistan.
The office boasts modern, industrial design and furniture, which includes hanging egg chairs, private conference rooms, and a large blackboard wall for sharing ideas. One striking part of the interior is the 'Reading Nook', which is a cushioned box projecting out of a wall. It has been designed as a peaceful spot for people who wish to work in solitude.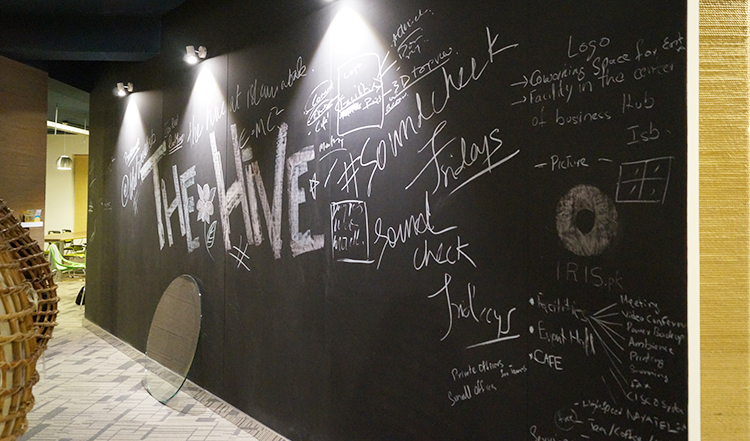 The blackboard wall
The owners of this unique workspace have also introduced the idea of musical jam sessions on a weekly basis under the title 'Sound Check'. This activity serves a twofold purpose: to bring forth the emerging talent that exists in our country, as well as to provide visitors at The Hive with live entertainment. "Fun while working, and working while fun", is how Owais Zaidi describes it.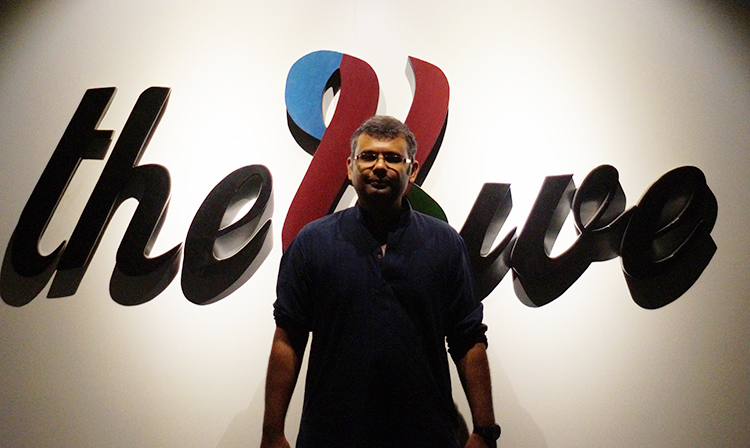 Owais Zaidi standing in front of 'The Hive' logo
The first Sound Check took place this Saturday, 28th May, 2016, where the Music Society of the National College of Arts (NCA), Rawalpindi, mesmerized the guests with their extraordinary talent and versatility. The show started off with soothing classical tunes such as Khwaja Mere Khwaja and Diyar-e-Dil, sung in the delightful voice of Ali Asghar. After the performance, the down-to-earth singer thoughtfully quoted, "Ganne wale ko listener chahye hota hai" ("Every singer needs an audience").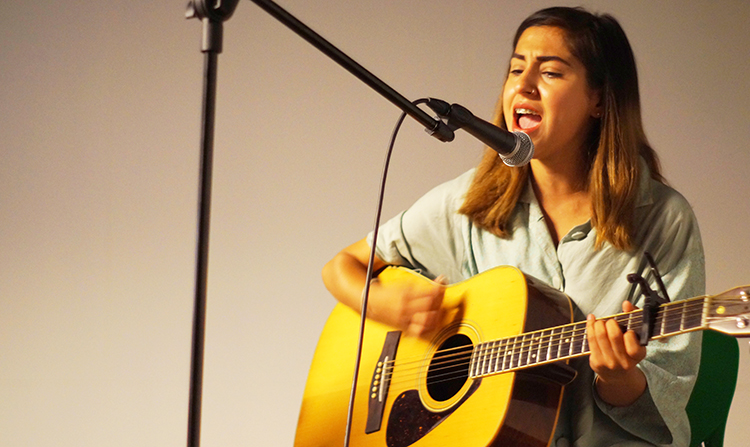 Zoha Zuberi's powerful vocals captivated the audience
One of the young and emerging singers, Zoha Zuberi sang Hello by Adele. Her beautiful, mature voice and flawless pitch captivated the audience. Adnan Khan, Youaf Jamil and Hadi Bokhari put together a fusion of Eastern and Western music. The rubab was played alongside a mellow guitar sequence and strikingly synchronized beatboxing, adding a new level of energy and excitement to the event, and ending in a huge round of applause from the audience.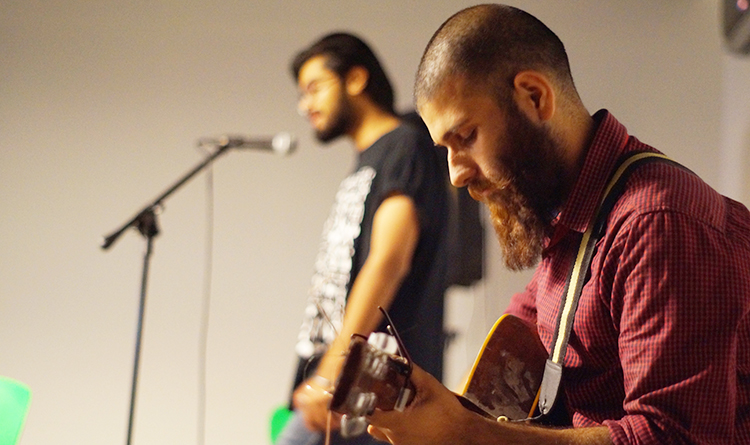 Irtiza Ahmed on vocals and Yousaf Jamil on the guitar
Towards its conclusion, the event turned into more of a karaoke night, with versatile singing performances by a number of people. Adnan and Ramsha, two of the music society's members, said that they would love to come here again and perform, as this was a very different experience than singing in college.
Seeing how the entire crowd left with wide smiles on their faces, it's safe to say that The Hive's first Sound Check was a sweeping success. Here's hoping that this bold initiative sets the tone for the opening of other co-working spaces in Islamabad as well.
All images have been provided by the author.
You may also like: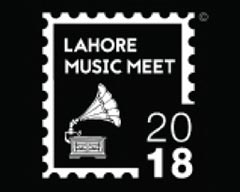 Lahore Music Meet - 4th Edition
(January 10, 2018)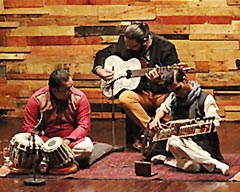 'Likhay Jo Khatt Tujhay' - An Olomopolo Media & Qissa Khwaan Production
(November 21, 2017)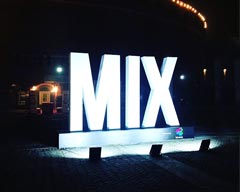 The MIX – Pakistan's First Tech Centered Festival
(November 15, 2017)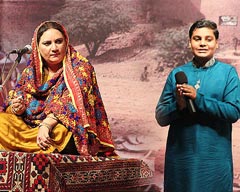 Bali Jatti Rooftop Theatre Opens in Lok Virsa, Islamabad
(October 16, 2017)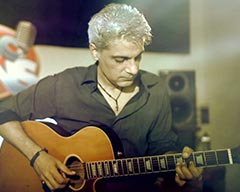 Tribute: Aamir Zaki
(June 03, 2017)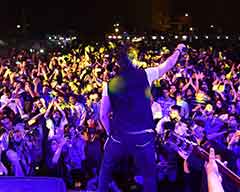 FACE Music Mela 2017: Promoting Diversity and Harmony through Music
(April 24, 2017)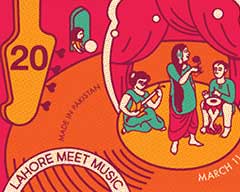 LMM 2017: More Than Just Music!
(March 13, 2017)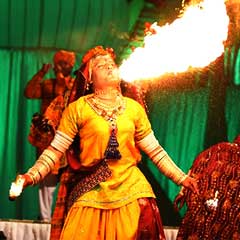 The Mystic Music Sufi Festival 2017
(February 14, 2017)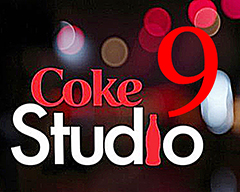 Coke Studio: A New Season of Melodies
(August 18, 2016)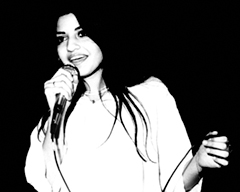 The Unforgettable Nightingale: Nazia Hassan
(August 12, 2016)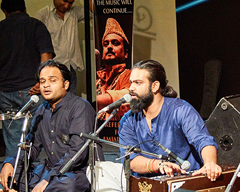 The Music Will Live On: Reference for Amjad Sabri at Lok Virsa
(July 01, 2016)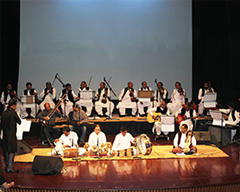 'Sachal Studios Orchestra' Performs at PNCA, Islamabad
(May 09, 2016)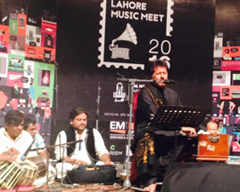 Lahore Music Meet - Pakistan's First Ever Music Symposium
(April 04, 2016)