The Mesmerizing Voice of Wes Malik
Written by: Adeel Wahid
Posted on: May 27, 2014 |

Comments | 中文
Wes Malik
The human voice has the power to mesmerize. The words pouring forth from charismatic leaders turn the ideologies of many. The voice of a singer can bring forth an elation of emotions in people and force tears of joy or sorrow. A human voice can change mental paradigms, melt hearts and provoke novel, revolutionary thought. A human voice can also entertain and make people enjoy the good things in life.
Awais Malik aka Wes Malik mesmerizes with his voice and has been doing so for ages now. He entered the industry of radio jockeying when FM was still in its nascent stage in Pakistan. Starting his radio career with the government owned FM 101 in 1998, Wes has developed a rich experience since then, having helped establish various shows, which he calls his "babies" and which have gained tremendous popularity, such as The Breakfast Show and Chartered Territory, before finding his current niche in The Drive Thru!, a show he has been doing since 2010 on FM89.
Did he know his true calling in life in his youth back in the 1990s? He didn't. He was born in Montreal, Canada, but his family made frequent trips to Pakistan, giving him first hand exposure from both the West and the East. After graduation, he worked for a while in Canada for an IT firm as an Account Executive, but after getting married his priorities changed. "I didn't want my children to grow up as ABCDs, as confused children with a complete disconnect with their roots; we already had a few in the family and hence we decided to move to Pakistan," says Wes.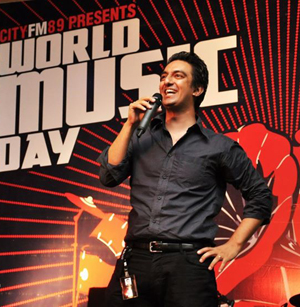 Back in Pakistan, Wes worked for an advertising agency as a Client Services Executive, a position that brought him in touch with people working in radio, many of whom thought that his voice was ideal for such a medium. "It was like divine hints coming, with the likes of Anwar Maqsood and Syed Asim Raza, the pros of the radio industry at that time, offering me the opportunity to start doing a show on the newly founded FM 101," Wes relates.
"The first time behind the mike was really hard and I sounded terrible, remaining quite shaky for a week; but then I learnt the trick which was to just go out and have fun. When I started having fun, everything changed," says Wes.
Initially, FM Radio was not lucrative enough, a fact known to those who have been loyal to it since the beginning. Wes had to work during the day and do his show at night. Things especially turned difficult when he was doing The Breakfast Show in the morning, and meanwhile found a job at Mobilink, which meant that he had to give up his "baby" to find a slot which could accommodate his passion along with a job that offered financial stability. With time, however, things have changed and now he can fully focus on radio, working hard on making his show informative and yet entertaining. His commitment to The Drive Thru and can be gauged from the fact that once, he broke his leg and could not even walk, but he went ahead and showed up to do the programme anyway. Being on radio has become an integral part of Wes' life and perhaps just as integral a part of his audience's life.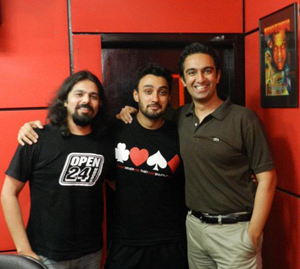 With Khurram Waqar and Umair Jaswal
"I can smell a 'hit' from miles away – MILES away," says Wes. This bold statement is hard to challenge given the fact that Wes has spent a good portion of his life seeing musicians rise and fall. But he has concrete evidence to back up his statements as well. There have been bands such as Bad Suns, little known to the outside world, but just on the verge of fame and widespread recognition, and bands such as these catch Wes' attention. He keeps his ears open for any new singles that pop out of Pakistan as well and is quick to distinguish the ones which are going to make it big from the ones which are just average. He also invites the young, budding musicians on his show, and gives them the opportunity to come into the limelight. His mantra remains that he needs to cater to the needs of his audience and yet not be dictated to by them, since he considers it his responsibility to build a "good music ear" in his audience.
Wes takes his job seriously; so much so, that even now he has a coach, David Tyler, who helps him stay at the top of his game. He has had his stints with news casting for PTV and had even had been part of the 5 series documentaries made for the CNN by PTV. He has provided voice over for various advertisements and documentaries. But now, Wes Malik is looking for some other things. "I d like a challenge of some sort. I d like to have a little more time on air, maybe a little more interaction with listeners," says Wes. His goals also entail giving something back to the society. "I'd like to teach, to help the radio industry grow or be a part of the development of people," Wes adds.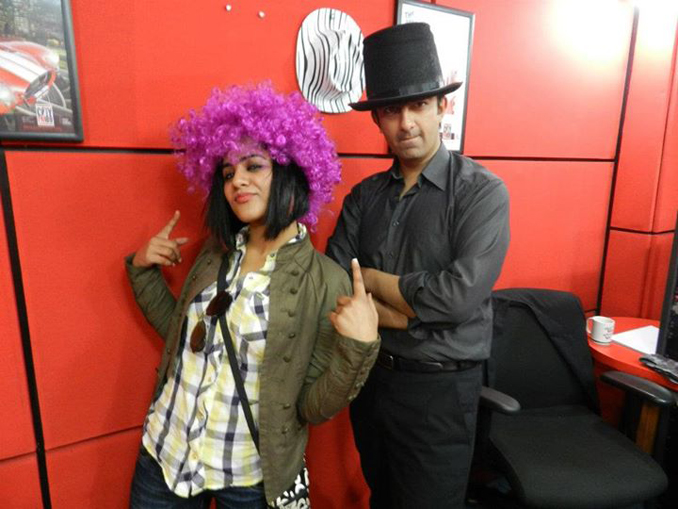 With Quratulain Baloch on the show
His long term goal, however, is to prepare himself for the Akhirat (After Life) since, according to him, this life is more or less a deception. It is this spiritual aspect and his beliefs that indicate an individual who not only takes his work seriously but one who, in general, takes his life seriously as well. "Money, fame, looks; these are ephemeral things and man needs to focus on his actual journey," Wes says.
The crackling laughter on air, and the contained voice that comes on air on FM89 at 9 pm on weekdays, belong to a man with astute intelligence. It is the voice of a man who knows how to entertain and mesmerize.
You may also like: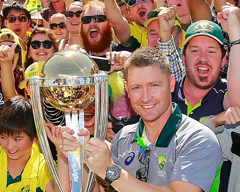 Australia Pulverizes New Zealand to Bag World Cup 2015 Trophy
(March 30, 2015)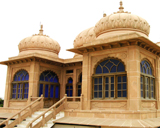 The Undying Grandeur of the Mohatta Palace Museum
(March 29, 2015)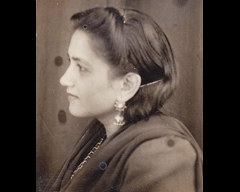 Ada Jafarey: A Tribute
(March 27, 2015)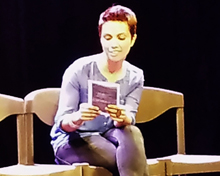 Me, My Mom & Sharmila: Fawzia Mirza and the Brown Woman
(March 26, 2015)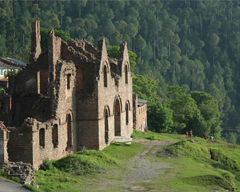 Silk Road: The Picturesque Mansehra and Abbottabad-VI
(March 25, 2015)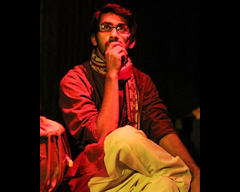 Azeem Hamid and the Independent Theatre Company
(March 25, 2015)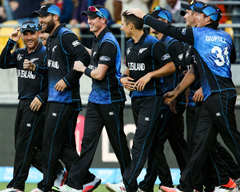 New Zealand to Choke South Africa and India to Overpower Australia?
(March 24, 2015)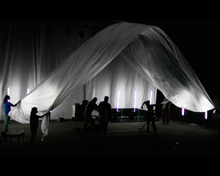 NAPA International Theatre Festival 2015: 'Among Fog'
(March 20, 2015)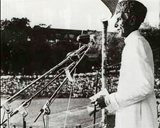 Pakistan Resolution Revisited
(March 20, 2015)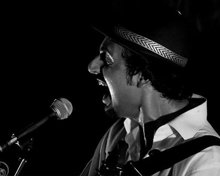 Faizan Tirmizi - The Ideology of an Aspiring Musician
(March 12, 2015)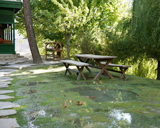 Hunza Valley: A Fine Balance between Tradition and Modernity
(March 10, 2015)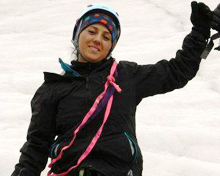 Samina, we are proud of you!
(March 06, 2015)