THE MOUNTAIN ART PROJECT
Written by: Shahana Shah |

Comments | 中文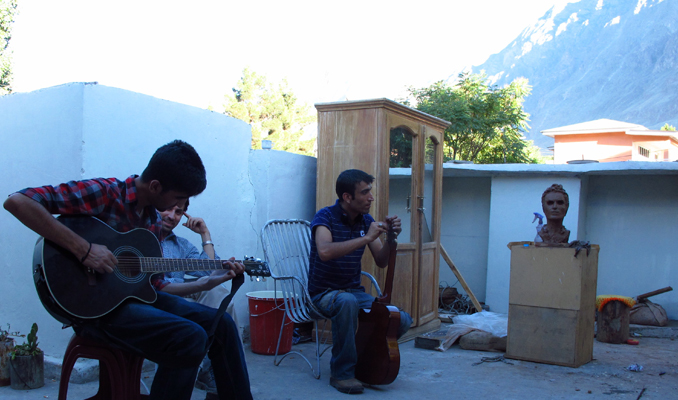 On the rooftop of the Gilgit-Baltistan Academy of Arts
My hometown of Gilgit is the capital of Pakistan's northern region that borders China. Various ethno-linguistic groups and religious sects live side by side in this city,but there islittle friendly inter-group social contact,a state of affairs which makes the security situation somewhat volatile everynow and then.The general atmosphere, though, is one of calm and serenity.The people of this area are traditional, segregated by gender and protective of their cultural identity, yet eager for progress and educational advancement.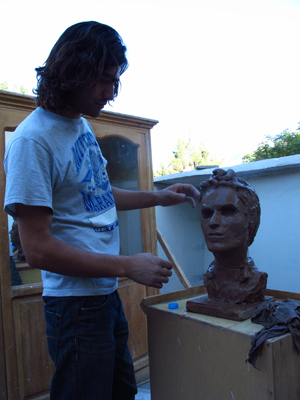 Faculty member Shaukat Ali working on a sculpture
Despite being the gateway to a region with immense potential for adventure tourism,Gilgit may at first seem like a sleepy little town. Yet it offers numerous activities, even to those who are not fond of climbing or paragliding, particularly to students wishing to utilize their holidays rather than spending them passively. The culture of contribution and the spirit of giving drivea number of self-help projects. Every year there are volunteer-run ventures for community development, adult education, human resource development, career counseling and recreational activities. I was recently drawn into a rather novel endeavor in the same tradition.
I arrived here in May this year after a day-long road journey from Islamabad over the Karakoram Highway, tired yet grateful to have escaped the heat that had pervaded the city I'd left andlooking forward to an idle vacation. Within a week of my arrival,a friend took me to an unremarkable looking building tucked out of view behind a school. A plaque announced that we were at the Gilgit-Baltistan Academy of Arts. We walked through the open door and up rough concrete stairs to a small, walled open space with a view of the mountains. A young, long-haired sculptor stood there, listening to his student's interpretation of the work he had assembled with a soft toy, a tyre and some other objects I could not identify. There werealso some chairs and a wooden takhta(a local,rather rustic kind of divan) covered in a red velvet cloth and mismatched cushions. Classes on fine arts and music were in progress indoors and I couldhear someone strumming on a guitar. I tookan instant liking to the atmosphere andregistered for the photography class.
This academy is the brainchild of a local group of graduates from the National College of Arts, Lahore. One of them is my instructor, 28-year-old Sultan Ali.A lecturer at the local university, Sultan has worked asa freelance photographer and has participated in Dawn's Photo Exhibition in Karachi. Returning home at the completion of their studies, these young people encountered social misconceptions regarding art forms, often stigmatized as sinful. It was reminiscent of what they had encountered during their early education in local institutions. He and his friends opened the academy aiming to create awareness about art and to build a "liberal platform for people from diverse backgrounds to come together."By doing so, they "hope to end the friction between people." They work at the academy purely as volunteer contributors.Their students pay a small amount for the lessons, and for those of them who are unable to bear complete expenses, the institution makes special concessions. The aim is not to generate profit but to introduce an appreciation of the aesthetic.The young faculty members include Rahim Khan (Musicology),Taqi Zia (Fine Arts), Abdul Rahim (Fine Arts), RozinaBano (Communication Design), FareehaNazneen (Fine Arts), Naseerudin (Guitarist) and Shaukat Ali (Sculpture).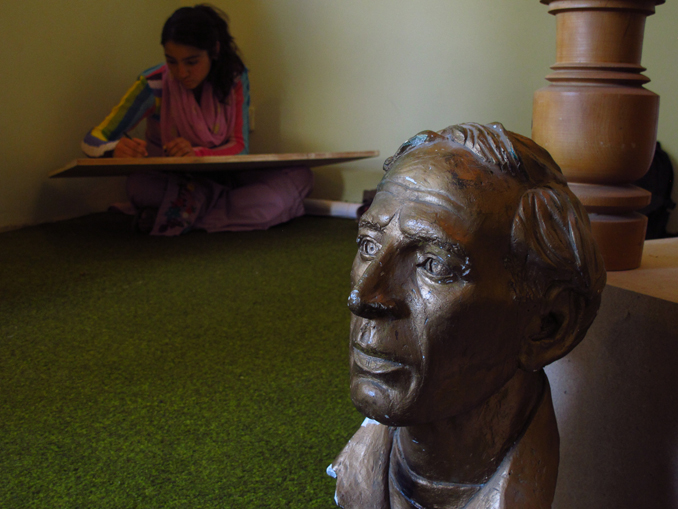 Despite the enthusiasm, it was difficult to start such a project in a place with delicate religious, ethnic and social sensibilities. Sultan agrees that official political support is essential to operate the place."Ideas can't work otherwise, no matter how good they are," he says. Fortunately, the academy has procured government backing.Taqi Zia's sister is the provincial Minister for Culture, Tourism and Youth, and she was instrumentalinhelping to smooth out the process. Even so, the institution became fully functional only this May,though work had started on it much earlier in January. Despite delays due to sectarian violence and subsequent curfews, the project eventually took off successfully.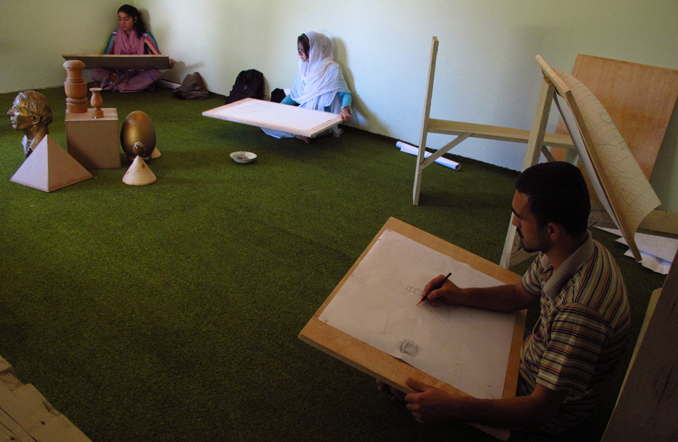 Perhaps the most remarkable thing about these young artists is notthat they work for free or that they are eager to share knowledge with their community - both fairly common trends here - but that they have managed to create a comfortable space for young girls and boys to dabble in color, clay and sound in a place where co-education and appreciation of art itself are rare. There has even been resistance to co-education at the university in Gilgit, but the as yet small scale of the academy has saved it from socio-political victimization on this account. "We'll deal with it if and when that happens," Sultan smiles. It is a careful balance of things that gives the place promise of long-term future growth. Currently, only three-month certificate courses are being offeredbut there are hopes of making it grow into a degree-awarding institution in a decade or so. The number of students is small at present but the academy hasdefinitelyfound a niche to fill. The studentscome from all ethnicities, mostlyteenagers from reputable schools, some of them preparing to enter the NCA. Maryam, 16 and a design student, says, "I like to design and draw, and this class helps me a lot. There are few people here but that makes learning less rushed and more fun.&rdquo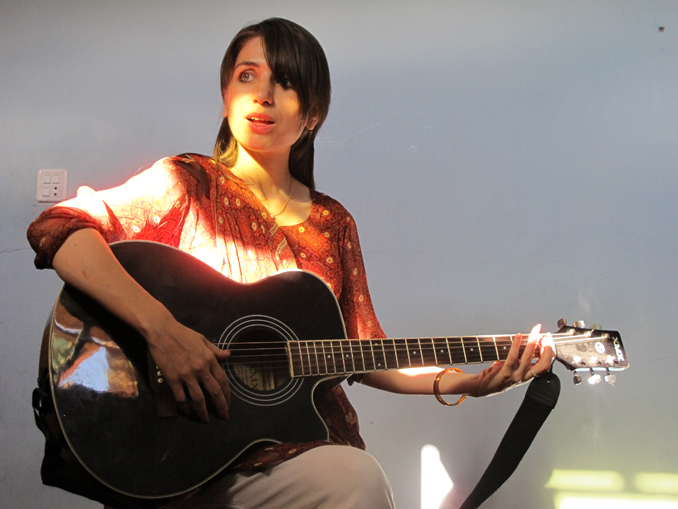 And it is not only teenagers discovering their artistic side. Some of Sultan's colleagues from the university have also enrolled inthe academy. One of them is Samina,a linguistics teacher. Shelearns the guitar every evening after work and values the time she spends here. For her, the place is a refreshing change from the formal academic environment of her workplace, and affords her an opportunity to relax as well asdiscuss art and literature with friends. The very enthusiasm in the place is contagious and you can see it even in the way students and instructors enjoy a song together after a day's session, everyone joining in the vocals or with an instrument.
It is too early to expect major social change but it is not difficult to envisage the Gilgit-Baltistan Academy of Arts as a strong future institution, both preserving local culture as well as bringing it in contact with wider influences. The young people running it have more than enough courage to initiate and foster something as beautiful yet fragile as art in a harsh mountainenvironment where people have learnt to be tough in order to survive. The harmony and inclusion that the academy promotes also give it a utilitarian dimension which is sure to benefit the diverse communities living here.
All images have been provided by Sultan Ali
You may also like: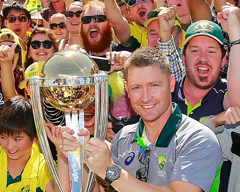 Australia Pulverizes New Zealand to Bag World Cup 2015 Trophy
(March 30, 2015)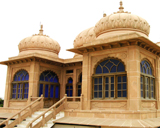 The Undying Grandeur of the Mohatta Palace Museum
(March 29, 2015)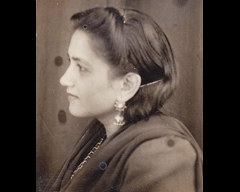 Ada Jafarey: A Tribute
(March 27, 2015)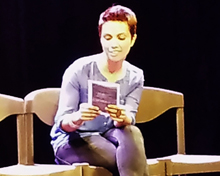 Me, My Mom & Sharmila: Fawzia Mirza and the Brown Woman
(March 26, 2015)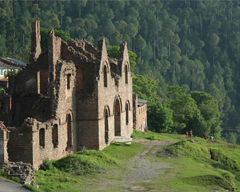 Silk Road: The Picturesque Mansehra and Abbottabad-VI
(March 25, 2015)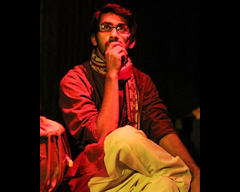 Azeem Hamid and the Independent Theatre Company
(March 25, 2015)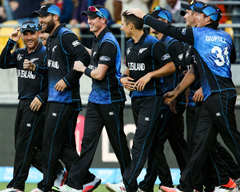 New Zealand to Choke South Africa and India to Overpower Australia?
(March 24, 2015)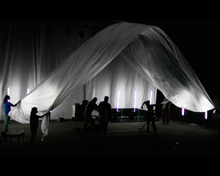 NAPA International Theatre Festival 2015: 'Among Fog'
(March 20, 2015)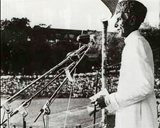 Pakistan Resolution Revisited
(March 20, 2015)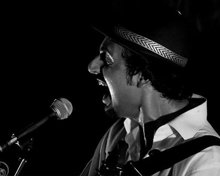 Faizan Tirmizi - The Ideology of an Aspiring Musician
(March 12, 2015)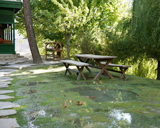 Hunza Valley: A Fine Balance between Tradition and Modernity
(March 10, 2015)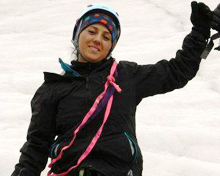 Samina, we are proud of you!
(March 06, 2015)