The Musical Road of Wei Wei
Written by: Hong Xiu
Posted on: January 19, 2015 |

Comments | 中文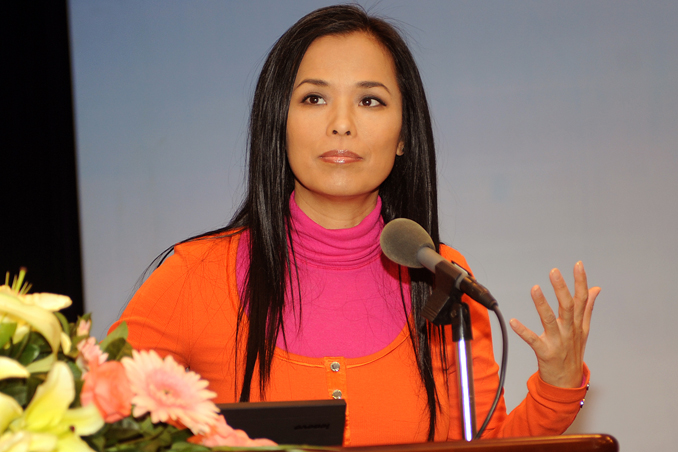 Wei Wei, a Chinese singing sensation
Wei Wei, the Chinese singer of Zhuang nationality, is a renowned personality of China whose face and voice are unique and unforgettable. Her most famous song, called Dedication of Love, was first performed at the Spring Festival Gala of 1988 on China Central Television. The song became a hit overnight and initiated her rise to fame. Dedication of Love is one of the most popular songs among Chinese people.
Wei Wei was born in Hohhot, Inner Mongolia, China. Since a very young age, she had a deep voice which pleasantly surprised her whole family. When she was five or six years old, Wei Wei became interested in imitating the singing of Li Yuhe, a male artist from the Beijing Opera "Red Lantern". Her performance of the song was indistinguishable from the original. When she was eight years old, her whole family moved back to her parents' hometown, Liuzhou, Guangxi Zhuang Autonomous Region of China, which is a beautiful place with green hills and blue water. Wei Wei's initial training of ballet and opera earned her various opportunities to perform at school, and she soon became a star on the stage. The young girl with dark skin and a thin figure soon blossomed into a beautiful woman. As the old Chinese folk proverb goes, a girl reaches womanhood at the age of 18, getting more and more beautiful with every passing year. With a high forehead, deep eyes and plump lips, she resembles a sculpture combining the feminine beauty of east and west.
The dream of becoming a star compelled 14-year-old Wei Wei to go to Beijing alone to give the entrance examination of the Central Conservatory of Music. Although the teachers were highly impressed with her unique voice, they informed her that she was too young to attend the real exam.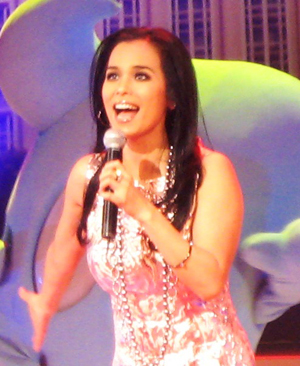 Wei Wei performs in Vancouver, Canada
However, Wei Wei was admitted by the China Railway Art Troupe (which had no age limit), and began a six-year apprenticeship. Later, because of her household registration issue, Wei Wei had to end her career in Beijing and move back to Hohhot all by herself. The only job she could find there was as an usher at a local movie theatre. The constant difficulties faced by Wei Wei made her doubt her dream of becoming a star. However, shortly thereafter, an unexpected opportunity took Wei Wei back to Beijing. A CCTV director was preparing a Mexican dance program for an evening gala when he thought of Wei Wei, who was a good singer and dancer with a wonderful appearance. It was this opportunity that took Wei Wei back on the stage. Soon thereafter, she joined the Chinese Light Music Group, which was quite influential at that time, and marked the return of her career in Beijing.
The days in Chinese Light Music Group transformed Wei Wei from a student apprentice to an experienced stage performer. In 1986, she participated in the Second National TV Music Competition of Young Singers, which gave her countrywide recognition. Wei Wei's song Great Asia, featuring renowned male singer Liu Huan, was played prior to the 1990 Beijing Asian Games and earned her unprecedented success, making her a diva in mainland China.
Wei Wei was among the most talented Chinese pop singers in the 1990s. In addition to sports events, most of Wei Wei's works were used as theme songs for TV dramas. Her song Destiny is not a windlass was used as the theme for the extremely popular TV drama "The Ancient Ship, Women and Nets". The fact that this theme was elected as "best song" by foreigners indicates that Chinese folk culture is famous not just in China but also in the outside world. Wei Wei's most popular songs also include Chasing For Love and Take One Last Look at You.
Wei Wei sports long hair down to her shoulders whenever she appears on stage. With her deep, sonorous voice and her extraordinary singing style, Wei Wei's songs are affectionate and majestic. Her versions of traditional Chinese folk songs have a unique lingering charm, such as Rippling Brook, Lullaby, Songs of Zhuang People, and Toast Song of Zhuang People.
Wei Wei always aspired to be an internationally renowned singer. At the height of her career, she went abroad to promote Chinese music. She sang a cover of the Yunnan folk song Rippling Brook. She commented on it: "When I sing other songs, I use my whole heart; but when I sing this song, I use my whole blood". Wei Wei also held a solo concert during the Atlanta Olympic Games in the United States.
Wei Wei's unparalleled voice, coupled with her impressive performance of the song Great Asia at the Beijing Asian Games, made her an ideal candidate to sing the Olympic theme song before the 2008 Beijing Olympics. Her experience abroad vastly improved her fluency and pronunciation of the English language. According to several fans, her performance of English songs is similar to that of the legendary American singer, Whitney Houston. Wei Wei's extraordinary singing talent and her deep understanding of music make her one of the most popular Chinese singers around the world, with numerous fans at home and abroad.
You may also like: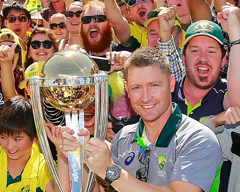 Australia Pulverizes New Zealand to Bag World Cup 2015 Trophy
(March 30, 2015)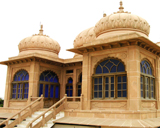 The Undying Grandeur of the Mohatta Palace Museum
(March 29, 2015)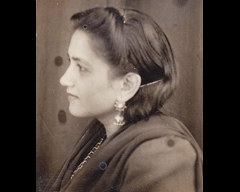 Ada Jafarey: A Tribute
(March 27, 2015)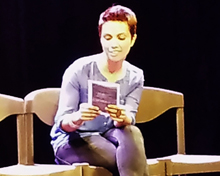 Me, My Mom & Sharmila: Fawzia Mirza and the Brown Woman
(March 26, 2015)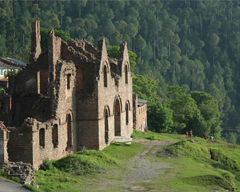 Silk Road: The Picturesque Mansehra and Abbottabad-VI
(March 25, 2015)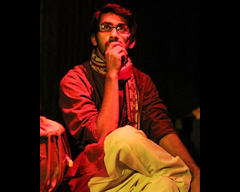 Azeem Hamid and the Independent Theatre Company
(March 25, 2015)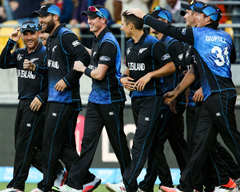 New Zealand to Choke South Africa and India to Overpower Australia?
(March 24, 2015)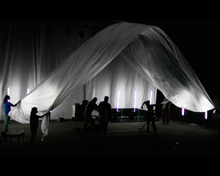 NAPA International Theatre Festival 2015: 'Among Fog'
(March 20, 2015)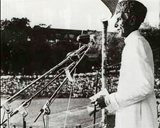 Pakistan Resolution Revisited
(March 20, 2015)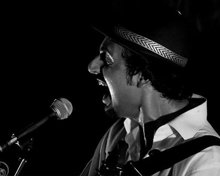 Faizan Tirmizi - The Ideology of an Aspiring Musician
(March 12, 2015)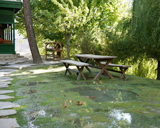 Hunza Valley: A Fine Balance between Tradition and Modernity
(March 10, 2015)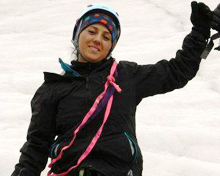 Samina, we are proud of you!
(March 06, 2015)