The Roots of Riffat Mushtaq, the Mother of an Empire
Written by: Mirza Salam Ahmed
Posted on: November 25, 2014 |

Comments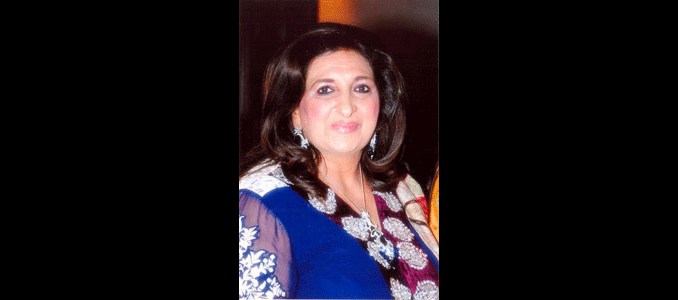 Riffat Mushtaq, Founder of Roots School System
When it comes to educational institutions, Roots School System grabs immediate attention. This might be because of the exponential growth it has enjoyed over the past decade, or because it has singlehandedly cast an enormous shadow on other educational institutions. It is the brainchild of an inspiring woman, Mrs. Riffat Mushtaq.
The story began in Harley Street, Rawalpindi, where the school kicked off almost 26 years ago. The charismatic mother of the institution, Mrs. Mushtaq, wasted no time in providing me with the inspirational tale I was searching for, and in the process I discovered that much was untold about Roots as an educational movement and about its mother.
Mrs. Mushtaq, who completed her high school in Rawalpindi before graduating from the University of Punjab, fell into the profession of teaching by chance, although she accepts that it was rather something that she was destined for. After kicking off her career in Saudi Arabia, where she taught young boys of different ages and ethnicities, Mrs. Mushtaq equipped herself with all the necessary tools to thrive in the profession.
"Back when I started the school in 1988, I was discouraged by almost everyone that my brainchild wouldn't thrive in a society like Pakistan," Mrs. Mushtaq revealed. "Everyone was against me, but it was at that time that I really enjoyed the loving support of my husband. My critics told me that I would never be able to find like-minded, compassionate teachers who truly understand the responsibilities of teaching. Yet today, here I stand with not one but an army of sincere, steadfast and hardworking teachers."
Mushtaq believes that Pakistan must use its young generation to its advantage if it wants to harness its true potential. She stresses that the youngsters, a thriving force in the country, should be provided with the proper tools to build successful and meaningful lives, so that in return they can help the society and the nation progress.
"Pakistan is lucky to have a youthful population of almost 65 percent below 25 years," informed Mrs. Mushtaq. "Pakistan can take this fact to its advantage and harness full potential to flourish the economy. Creating a rich and fertile environment for our future generations is the only way to guarantee a successful future."
Although she shifted from one topic to another, her compassion for the youth remained the centrepiece of all her attention. She made me understand that a positive change can only be brought about if the protagonist decides to step out of the circle that an impaired society has shackled him into. With each word spoken, her love for her students became apparent. The story of a young student who went on to serve Pakistan in the military was particularly captivating. She narrated with great emotion the visit of a young man who returned on his first break from duty in Siachen to meet his mentor, Mrs. Mushtaq. Such love and compassion for students can only come from the heart of a true teacher or a "spiritual mother", as Mrs. Mushtaq later explained to me.
"Children are our future, the part of us that gets to live on after we die," she said while elaborating on the financial aid and scholarship programs offered at Roots. "We should do all in our power to make sure that they are successful, so that in return they can bring a healthy change to this nation. Education is the key to prosperity and children are the door to bring forth such success."
Mrs. Mushtaq further said that she was lucky to have a husband and children who supported her career. She revealed that she received the most support from her husband. She also said that she was lucky to have her progeny carry on with her legacy.
"From helping in the administration to doing external work for me, my husband has been a constant source of support," she said. "He advised me not to accept donations from anyone or agree to joint-ventures or partnerships to bolster our financial strength. Thanks to his advice, I am in no one's pocket today. Going slow and steady helped me stay firmly on my feet."
Roots School volunteers with Senator Mushahid Hussain Sayed
"I am happy to see that my children have taken interest in the family business, and after completing their studies and testing themselves out in the field, have decided to expand Roots. Khadija was the first one to join the ranks, and she has done a marvellous job in keeping things tied together. She brought in the O-levels stream and established a centre of excellence. Faisal joined the administration after her and the school system expanded further. Roots became stronger, and with the arrival of Walid, the school expanded into new territories and was further recognized."
"My youngest daughter has plans to join in the family business when she completes her studies as well, but for now it's Khadija, Faisal and Walid. All three are working separately and there is healthy competition among them."
"Just see, I am an ordinary woman," Mrs. Mushtaq said, "I didn't know I had so much potential until I started working." Her last words of advice to everyone are, "come forth and unearth your potential, equip yourself, remain steadfast, have faith in yourself and always be honest with your work. Ultimately, you will succeed."
You may also like: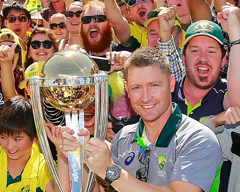 Australia Pulverizes New Zealand to Bag World Cup 2015 Trophy
(March 30, 2015)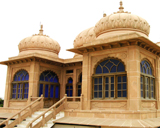 The Undying Grandeur of the Mohatta Palace Museum
(March 29, 2015)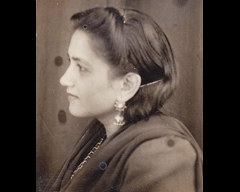 Ada Jafarey: A Tribute
(March 27, 2015)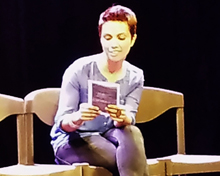 Me, My Mom & Sharmila: Fawzia Mirza and the Brown Woman
(March 26, 2015)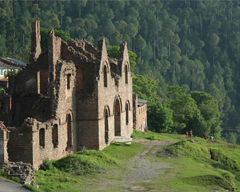 Silk Road: The Picturesque Mansehra and Abbottabad-VI
(March 25, 2015)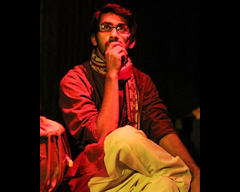 Azeem Hamid and the Independent Theatre Company
(March 25, 2015)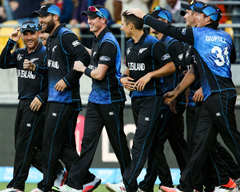 New Zealand to Choke South Africa and India to Overpower Australia?
(March 24, 2015)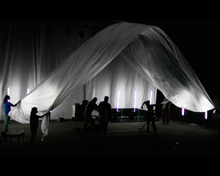 NAPA International Theatre Festival 2015: 'Among Fog'
(March 20, 2015)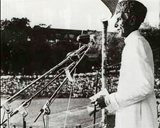 Pakistan Resolution Revisited
(March 20, 2015)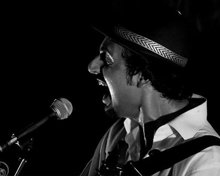 Faizan Tirmizi - The Ideology of an Aspiring Musician
(March 12, 2015)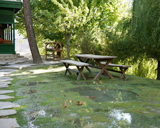 Hunza Valley: A Fine Balance between Tradition and Modernity
(March 10, 2015)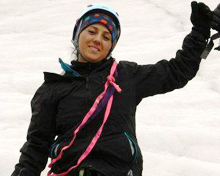 Samina, we are proud of you!
(March 06, 2015)