How I dream of a Pakistan
Written by: Ambassador Liu Jian of China
Posted on: July 25, 2012 |

Comments | 中文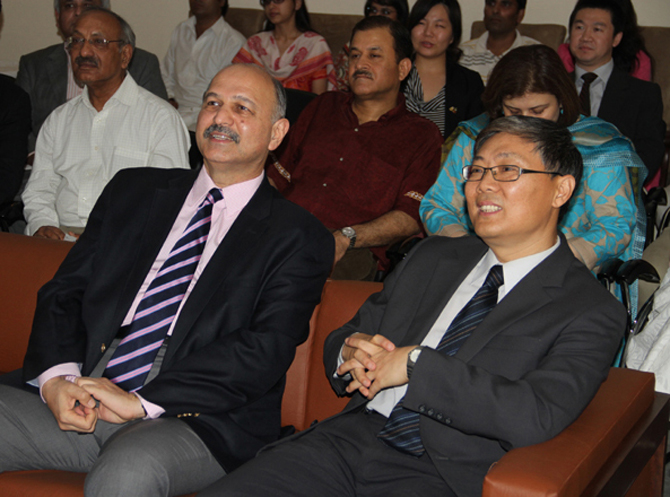 Senator Mushahid Hussain Sayed with Ambassador Liu Jian
I have been asked to speak on "How I dream of a Pakistan". It's really not easy for a foreigner. So let me begin by saying that Pakistan has held a special position in my heart since I was very young. My first encounter with Pakistan happened about 50 years ago when I was only a little boy. From a documentary depicting Chinese premier Zhou Enlai's diplomatic career, I came to know of such a fascinating country called Pakistan. I was deeply moved by the outpouring of goodwill and warmth showed by its people towards the Chinese leaders and people. From then on, I dreamed about doing something for Pakistan, the most trustworthy friend of China, and doing something for the China-Pakistan friendship, the legendary friendship which is higher than the mountain and deeper than the ocean.
One day, my dream became a reality. I was made the 15th Chinese envoy to Pakistan. Time flies. Day in and day out, my Ambassadorship of the last 19 months in your country has witnessed the growing of this bilateral relationship, the growing of my knowledge about your country and, upon it, my growing love for it. Yes, I love this country for its enchanting landscape and splendid civilization. Yes, I love this country for its remarkable resilience and reinventing vitality. Yes, I love this country for its unflinching support to China at every critical moment.
My Pakistan experience, however, is also a heart-wrenching one. The floods, the wars, the gnawing daily load-shedding. Pakistan today is no doubt in trying times. Actually, in its short history, particularly after 9/11, Pakistan has always been in the eye of the storm. But as a Chinese saying goes "A country will emerge stronger from adversities." The adversities and sufferings have only made Pakistan a nation of fortitude and perseverance. The world has witnessed time and again the unique resolve and resilience Pakistan displayed in building a strong nation that honors its distinct culture and history.
Both being developing countries, China and Pakistan share a lot in common. This commonality provides a basis for us to understand each other and learn from each other. We in China take pride and satisfaction in the remarkable achievements made since the founding of New China over 60 years ago, especially since the reform and opening-up. If our experience is anything of a guide, I think it should demonstrate that we have found a development path suited to China's national conditions, the trend of the times and the call of its people.
First, we always put development as the priority for governing and rejuvenating the country. Over the first ten years of the new century, China's economy has been growing by 10.5% annually. Its GDP and trade volume rose to the second place in the world. China's industrial structure is being upgraded; the foundation of its agriculture has grown stronger; development in the central and western provinces has picked up speed; and a mode of regional development, with each region tapping its distinctive strength, has taken shape. Social services are thriving; and urban and rural income has risen substantially. China has taken on a completely new look as its total economic output and overall national strength significantly increased and people's living standards greatly improved.
Second, we always commit ourselves to all-round reform and regard it as the driving force for progress. An array of important reform measures introduced in economy, politics and other fields have enhanced the vitality of the economy and raised the efficiency of market allocation of resources. Through reform, we are removing bottlenecks hampering development and have released the initiative, enthusiasm and entrepreneurial spirit of the Chinese people. This, in turn, has fully activated factors such as labor, capital, knowledge, technology and management, which form the source of rapidly increasing social wealth.
Third, we always hold that stability and social harmony is the prerequisite for development and reform. We try to strike the perfect balance among reform, development and stability. China has a population of 1.3 billion with 56 ethnic groups, and there remains an imbalance in development and between urban and rural areas and among regions. In such a huge developing country, without a stable political and social environment, it is impossible to progress and we would lose what we have achieved, even the country would fall into chaos and turmoil
Fourth, we always make great efforts on clean government building. Only by building a clean government, can the leadership get the confidence and support of the people, and consensus can be built, solidarity can be obtained, and the country can progress. It is the Chinese leadership's long-held view that anti-corruption is a war that must be won. Because without this victory, there will be no survival of the government and the country. China's founding father, Chairman Mao once admonished the entire party not to commit the mistake of becoming arrogant and corrupt following our victory of founding the New China. He recommended that all party members read an article entitled "On the 3rd Centennial of the Demise of the Ming Dynasty" written by a master Chinese literati, Mr. Guo Moruo. It's about how corruption brought down a Dynasty.
Fifth, we always pursue an independent foreign policy of peace and champion the noble causes of peace, development and cooperation. Peace and harmony, the supreme values cherished in ancient China, lie at the heart of the Chinese culture. The Book of History, an ancient classic in China, for example, advocates amity among people and friendly exchanges among nations. China is committed to peaceful development and an opening-up strategy for win-win progress. It endeavors to develop itself by carrying out wide-ranging and mutually beneficial cooperation with other countries and will contribute more to world peace and common development through its own development. China's development is a blessing rather than a threat, a promoter rather than a spoiler for world peace.
I want to quote from a Tang Dynasty poem to describe what is happening in China: "From shore to shore it is wide at high tide, and before fair wind a sail is lifting." Today, the 1.3 billion Chinese people are forging ahead full of confidence under the dynamic leadership of China's Communist Party and the great banner of socialism with Chinese characteristics to realize the great rejuvenation of the Chinese nation. The Chinese dream that every child can go to school, every job be properly paid, every sick person to be treated, every elderly person cared for, and every family comfortably housed, is becoming a reality.
The 21st century is the century of Asia. We can observe a seismic power shift from the west to the east. In view of its geo-strategic location and importance, Pakistan has been correctly described as the 'fulcrum of Asia' and will place itself, appropriately, in the evolving Asian landscape. Its rich human and natural endowment confers numerous advantages for Pakistan's rejuvenation. Pakistan's political and economic interests would be best served with deeper relations with this region.
As countries which have been subjected to foreign aggressions, countries which have suffered from internal turmoil and wars, countries which are groping their way towards prosperity, countries which answer to their own people as well as to the outside world, China deeply understands Pakistan and sincerely wishes it to succeed. We dream of a Pakistan that is strong and prosperous, a Pakistan that lives out its full potential and serves as a cornerstone for regional stability and global security, a Pakistan realizing the promise of its beginning. During Pakistan's first winter as a young nation, Mohammad Ali Jinnah said, "We are going through fire. The sunshine has yet to come." Yes, the sunshine has yet to come, Pakistan's best days are ahead, and China will always stand with you and support you as you move into that future.
Diplomacy, an important tool to enhance national interest, is becoming an essential part of 21st Century Statecraft. The China-Pakistan strategic cooperative partnership, one of the priorities on each country's foreign policy agenda, always supported and cared for by the two leaderships and two peoples, has provided great impetus for the development of both countries in the last 60 years. In the next 60 years, along with your government, we need you to pitch in and offer your very best ideas and support in helping this relationship move forward. But how? I think the first and foremost should be to understand the essence of this relationship, where does it stand and how is it going?
Our relationship is a noble cause, a firm conviction and an unbreakable brotherhood through weal and woe. It is believed that happiness, when shared by two, will be doubled; suffering, when shared by two, will be halved. We see this in the wake of China's Wenchuan earthquake, when Pakistan sent over all its tent stocks. And we see this during the last two years, when people from China's Xinjiang risked their lives to deliver winter supplies to the Pakistanis stranded by Landslide Lake. And I remember the thunderous, standing ovation from the tens of thousands of Chinese spectators as the Pakistani delegation walked into the stadium at the opening ceremony of the Beijing Olympic Games. We Chinese people call such friends "iron-core" friends, meaning the brotherhood is firm and strong, just like iron and steel. In the heart of the Chinese people, Pakistan is always such an "iron-core" friend.
Last month, the Chinese President's representative, State Councilor Dai Bingguo visited Pakistan to commemorate the successful culmination of a series of celebratory activities marking the 60th anniversary of the founding of our diplomatic relations and the Year of Friendship. According to the Chinese lunar calendar, 60 years is called a "jiazi", which means a full cycle. Standing at the new historical threshold, we ask ourselves, how do we direct this bilateral relationship in the next 60 years? Sitting in the office of Ambassador and knowing that I'm here in this position after so many luminaries in my own country have held it, such as Gen Biao, Han Nianlong, etc, it is a very humbling experience. And I often marvel at what they have achieved in those difficult years. So I collected their pictures to build a photo gallery inside the embassy. This place has soon become our diplomats' favorite haunt, where the past illuminates the future, and where they can draw strength and inspiration. Yes, just as before, the future direction of the China-Pakistan relations is not preordained. It is in our hands - and soon in your generation's hands - to guide, shape, and lead. To ensure the relationship flourishes over the next 60 years, the future leaders will need to be as far-sighted as those who came before them; an uncanny vision to adapt to the evolving ground reality; a sober mind to guard against complacency; and the confidence to think creatively and act boldly.
You may also like: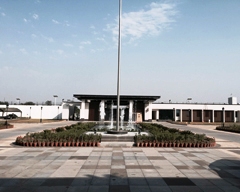 The Opening of the New Chinese Embassy Compound
(June 17, 2015)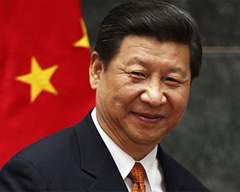 President Xi Jinping: A Man of Vision
(April 18, 2015)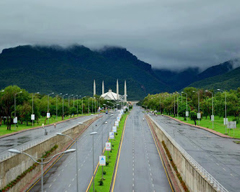 Silk Road: Discovering Taxila and Islamabad-VII
(April 10, 2015)

Chinese Embassy Hosts National Day Reception
(October 01, 2012)

Chairman PCI, Senator Mushahid Hussain Sayed, hosts delegation from China Foundation for International Studies
(September 19, 2012)

Gwadar: From Slumber to Strategic Hub
(July 30, 2012)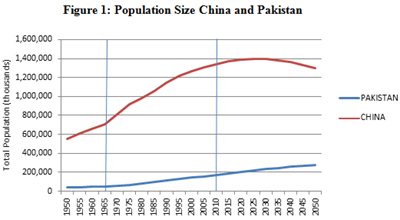 Pakistan and china: demographic opposites that could attract!
(July 10, 2012)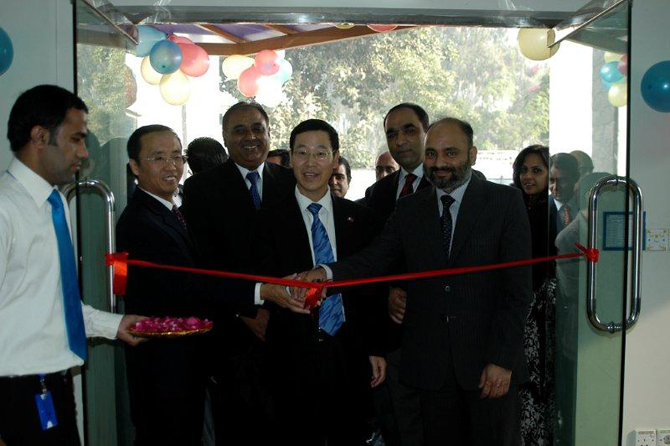 Zong: China Mobile in Pakistan
(July 10, 2012)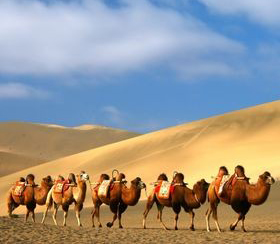 The Ancient Silk Road: A Channel that Linked the West and East
(July 10, 2012)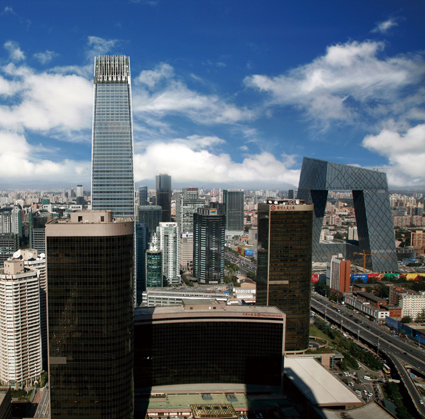 Guide to Visitors of Beijing
(July 10, 2012)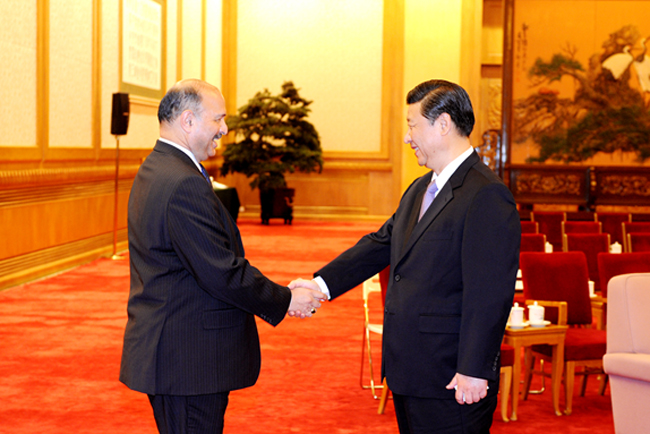 Pakistan-China Relations: Strategic Partners in The 21st Century
(July 29, 2012)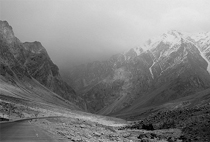 The Karakorum Highway: A Friendship Channel
(July 28, 2012)